Merchandise from Black Spire Outpost may be heading much closer to you than a galaxy far, far away.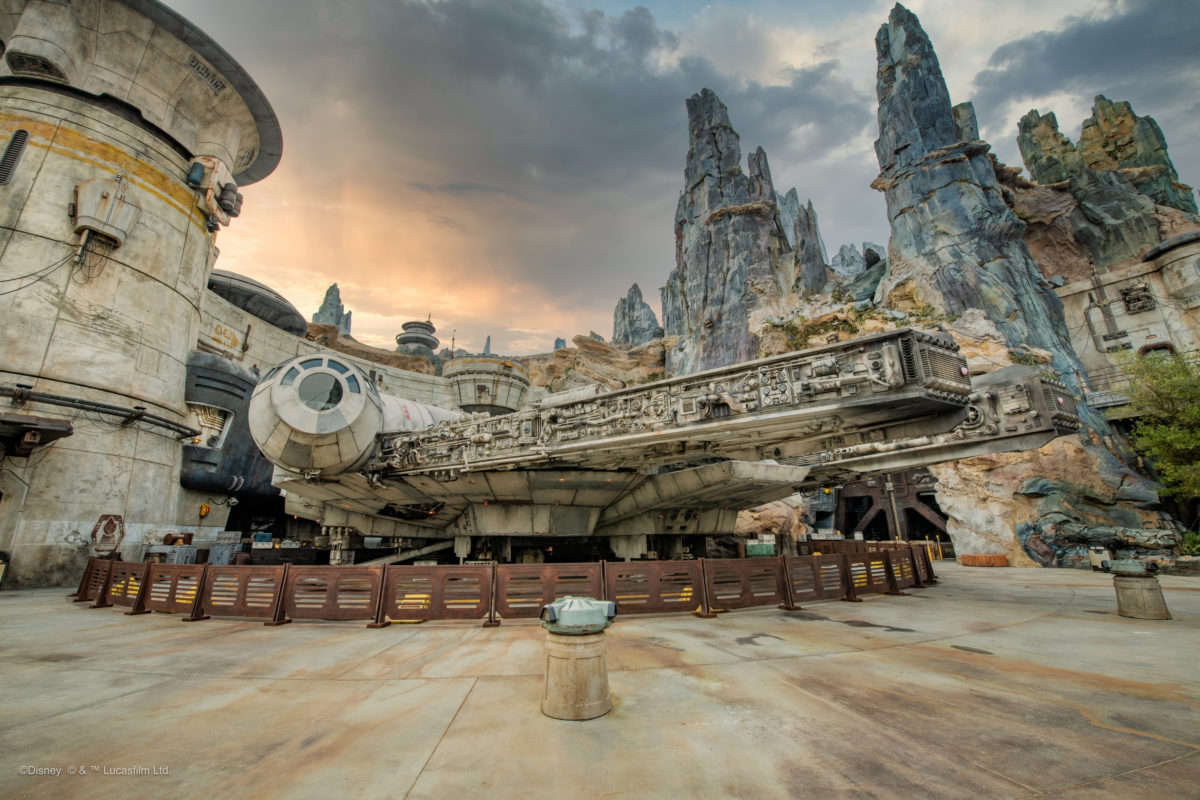 According to Yakface.com, select offerings from Star Wars: Galaxy's Edge are reportedly coming to Target, though some may be coming in different forms than how they're sold at Disneyland and Disney's Hollywood Studios.
Figures from Star Wars: The Black Series that were sold in collectors' box sets would be sold individually at Target, including Hondo Ohnaka, a Mountain Trooper, and Captain Cardinal. The report says figures would cost $24.99 each, with a Captain Cardinal Black Series helmet retailing for $99.99. For hardcore collectors, Star Wars: The Vintage Series would feature a Millennium Falcon inspired by the attraction Millennium Falcon: Smugglers Run for $399.99.
Though not specifically on Batuu, the Droid Factory would offer Build-a-Droid versions of three beloved members of the Star Wars saga: R2-D2, D-O (from Star Wars: The Rise of Skywalker), and Chopper (from the animated series "Star Wars Rebels"). The droids, sold separately, would retail for $14.99 each.
And finally, some of the cuddliest representatives of Black Spire Outpost, the plush from the Creature Stall, is reported to be available at Target, with creatures including the Bantha, Tauntaun, Wampa, Ewok, Porg, and Lothcat. The plush is expected to retail for $12.99 each.
Recently, Disney and Target have developed close ties, with Disney Stores opening at 25 Target stores across the United States last year. Target was also announced to be among the retail offerings at Flamingo Crossings Town Center at the western entrance to Walt Disney World.
Will you travel at lightspeed to Target to get Star Wars: Galaxy's Edge merchandise? Let us know in the comments!