Who's ready to take a trip down memory lane? Retro-inspired looks from the 70's, 80's, and 2000's are featured in four new Disneyland Resort and Walt Disney World T-shirts on shopDisney!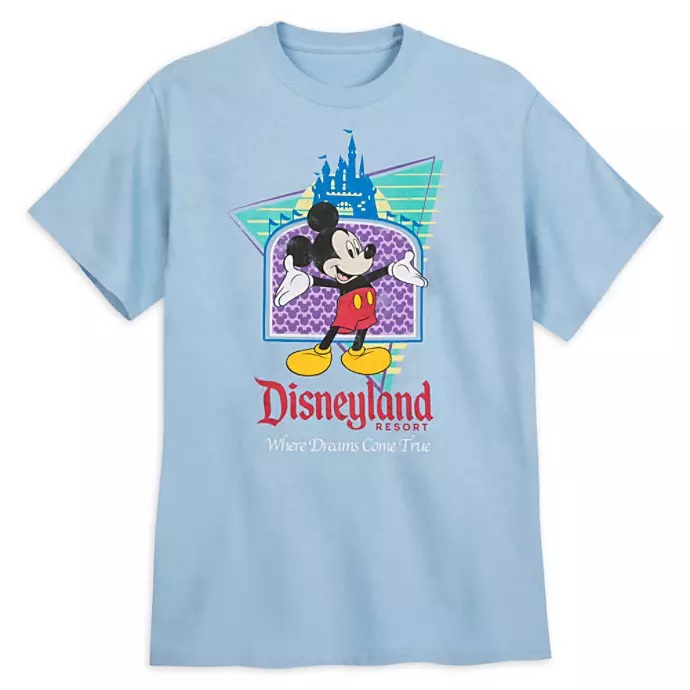 The neon and pastels are out in full force in this 80's-themed Disneyland Resort "Where Dreams Come True" t-shirt! Mickey Mouse is featured in front of a stylized Sleeping Beauty Castle.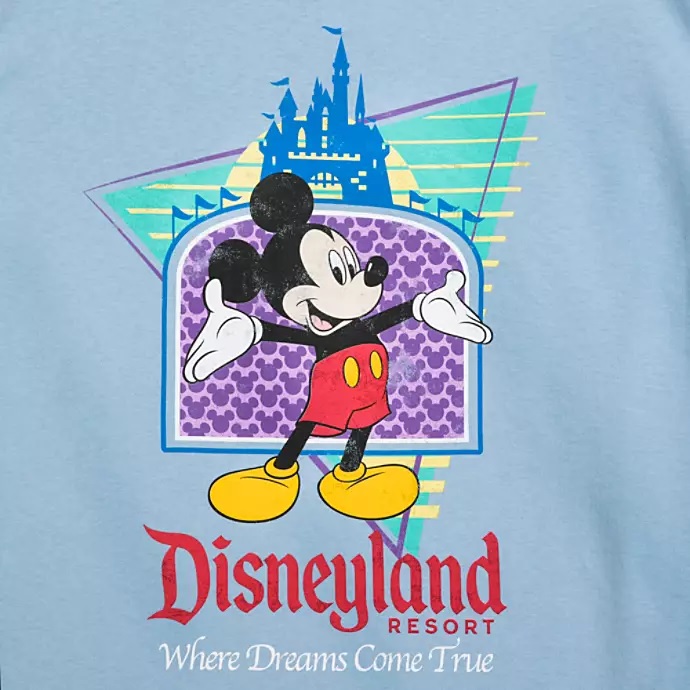 The whole look is slightly reminiscent of the entrance marquee that debuted at Disneyland in 1989.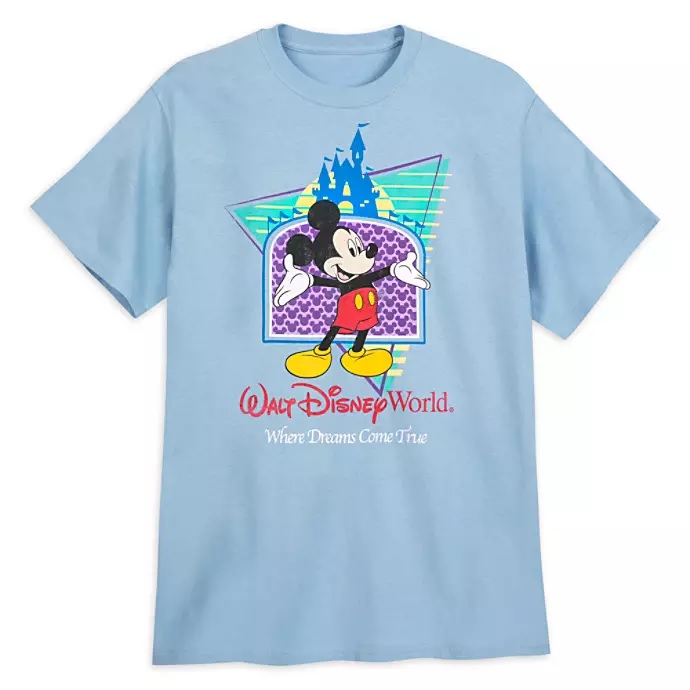 Walt Disney World is also getting into the 80's fun with a similar T-shirt. The design is almost identical to its Disneyland Resort counterpart, though Mickey now stands in front of a stylized Cinderella Castle.
With two new theme parks and new resort hotels, the 1980's were also a big decade for the Most Magical Place on Earth!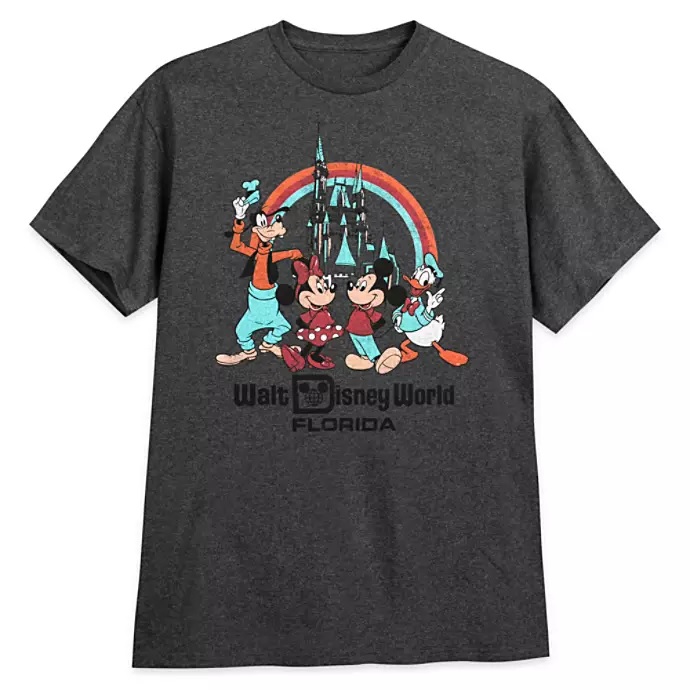 You could also head back to Walt Disney World's early days with this 70's-inspired t-shirt. This dark grey shirt features Mickey, Minnie, Donald Duck and Goofy standing in front of Cinderella Castle as a very 70's rainbow shines above.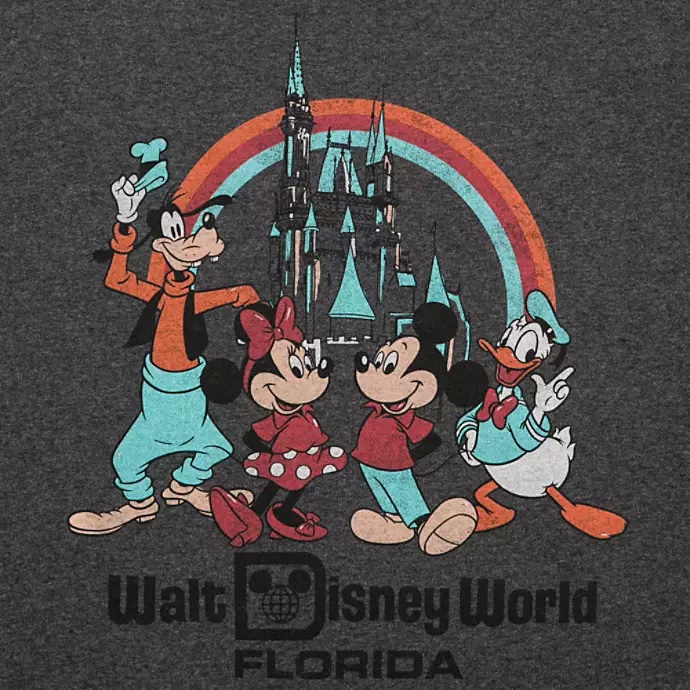 The bottom of the design features original Walt Disney World logo and "Florida," its home state. It's a neat throwback to a time when the resort was known as The Vacation Kingdom of the World.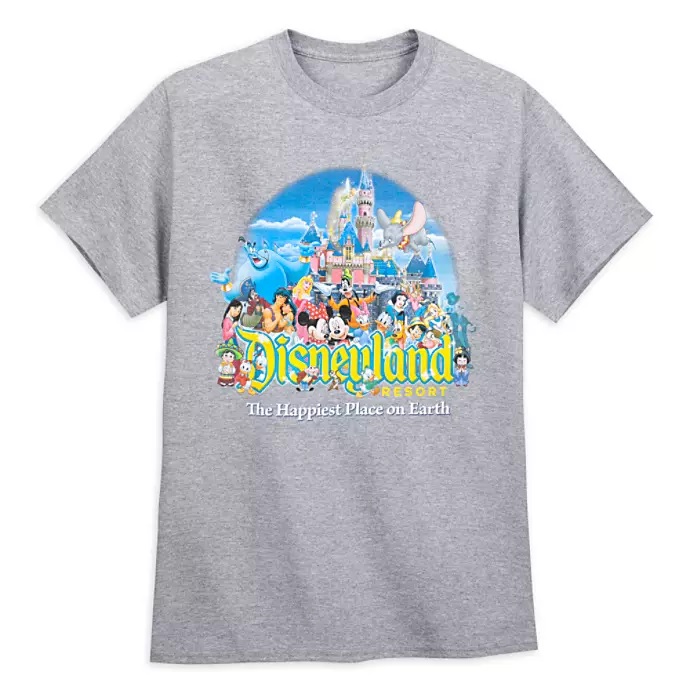 For a trip to the more recent past, this 2000's-inspired design features Mickey Mouse and characters from Disney's animated films and theme park attractions standing in front of Sleeping Beauty Castle.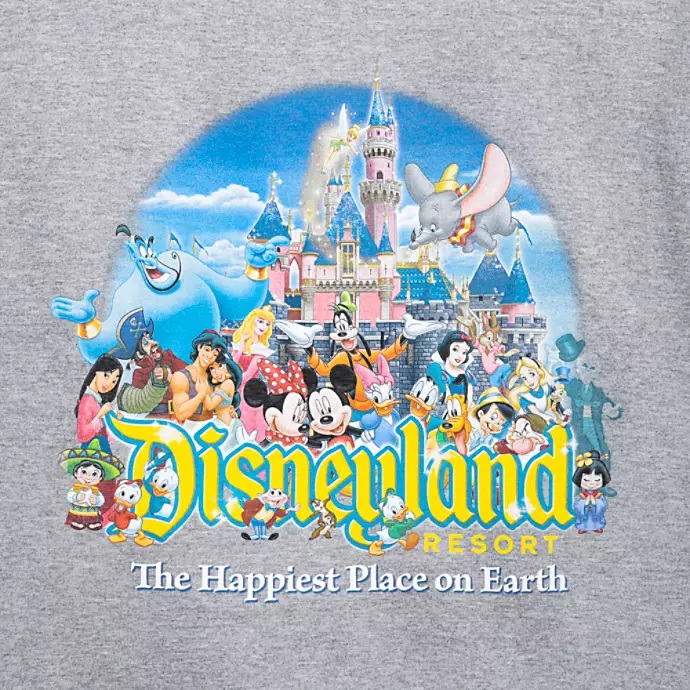 Stars like Mr. Toad, the Genie, Aladdin and Jasmine, Ezra the Hitchhiking Ghost, several children from It's a Small World, and the soon-to-be-evicted Brer Rabbit show off all the fun of "The Happiest Place on Earth."
What shirt do you want to time travel with? Let us know in the comments below!