It appears shopDisney is feeling the Force today with the release of two brand-new vintage styled shirts featuring the characters of Star Wars: The Clone Wars.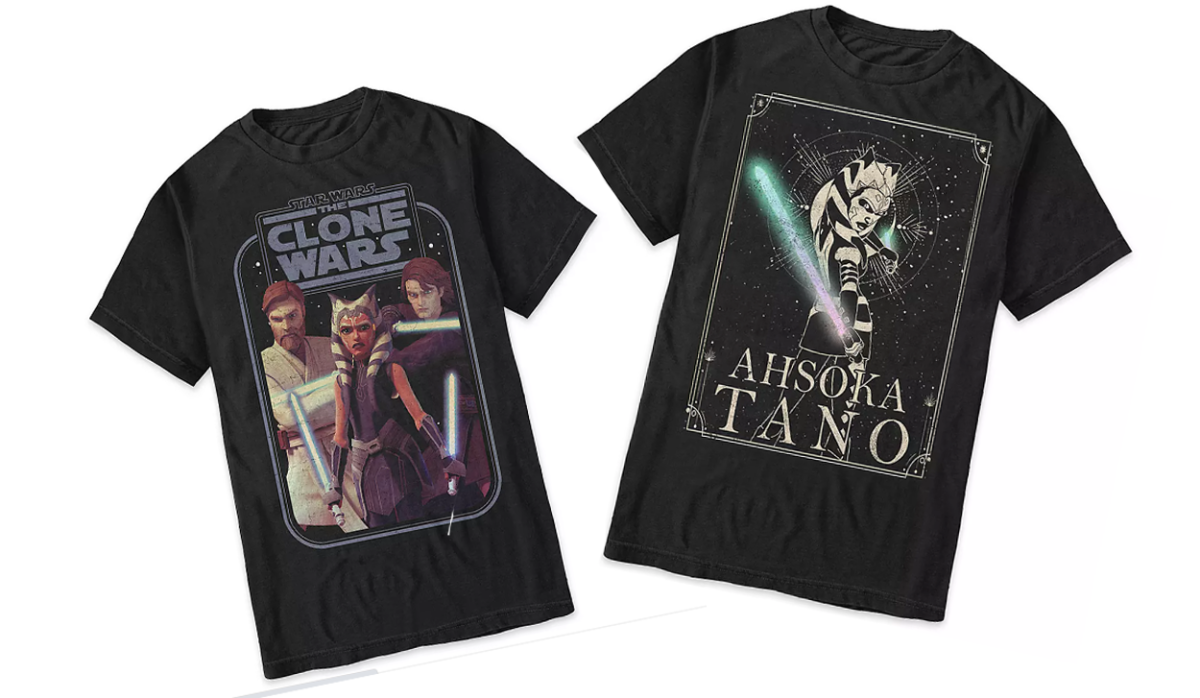 Star Wars: The Clone Wars celebrated its final season earlier this year on Disney+ and is one of the most beloved spin-offs of the original Star Wars story. Introducing to us iconic characters such as Ahsoka, and building on already established ones like Obi-Wan, and Anakin, the animated series definitely holds a special place in pop culture.
That being said, shopDisney decided to pay homage to this beloved show with two new apparel options. Let's take a closer look.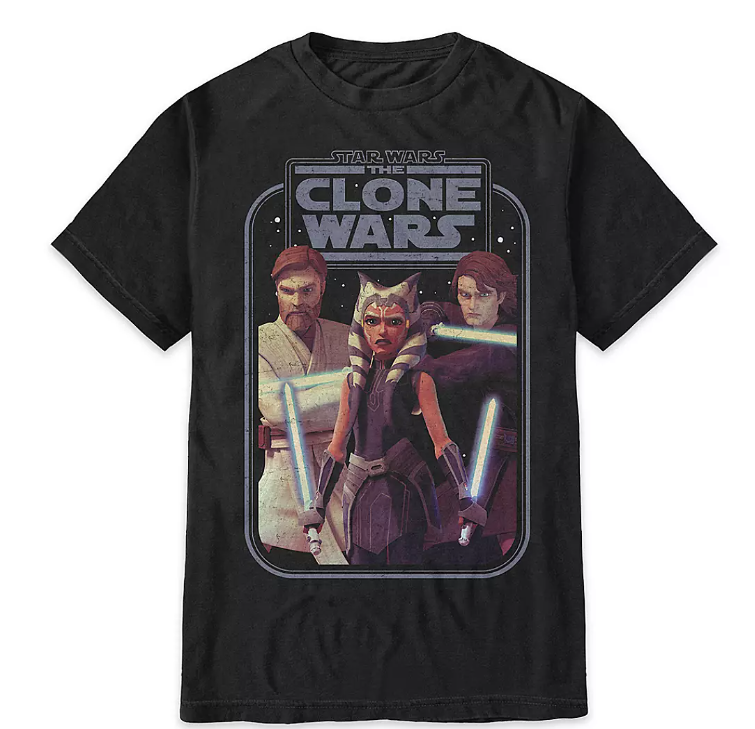 The first shirt features computer graphics of the three main characters: Ahsoka Tano, Obi-Wan Kenobi, and Anakin Skywalker, all ready for battle. The art is printed to look distressed in order to give the design a more vintage feel while the shirt itself is a soft jersey knit.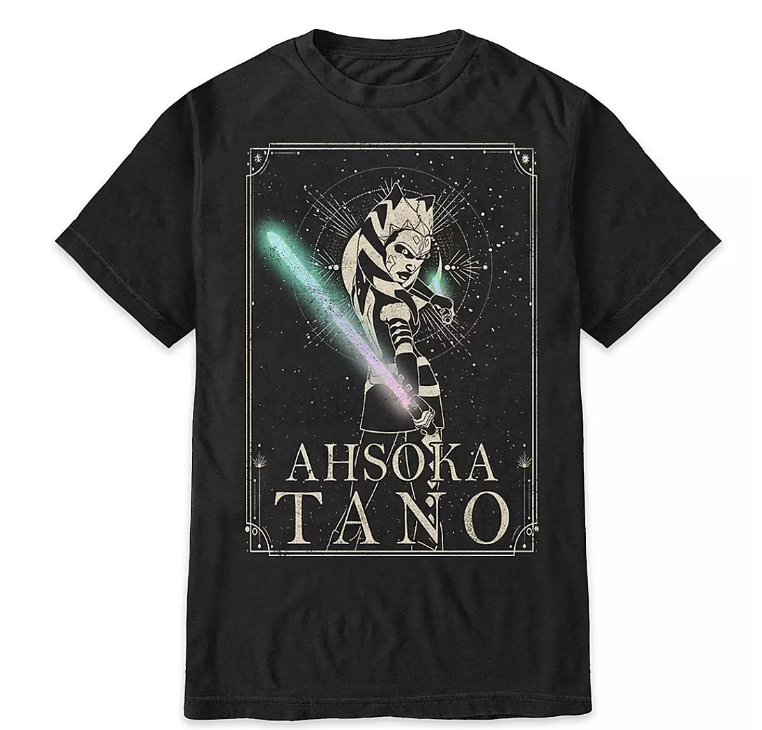 The other apparel option solely features Ahsoka Tano, complete with her lightsaber blades surrounded by a celestial design of sorts. This option once again features a distressed screen-printed designed which was achieved using Earth-friendly, water-based inks.
Both shirts are printed on 100% cotton and are available to purchase now, only on shopDisney.com!