For the foodies and the fashionistas among us, this stylish new purse from Danielle Nicole featuring Remy from Ratatouille is sure to get a 5-star review.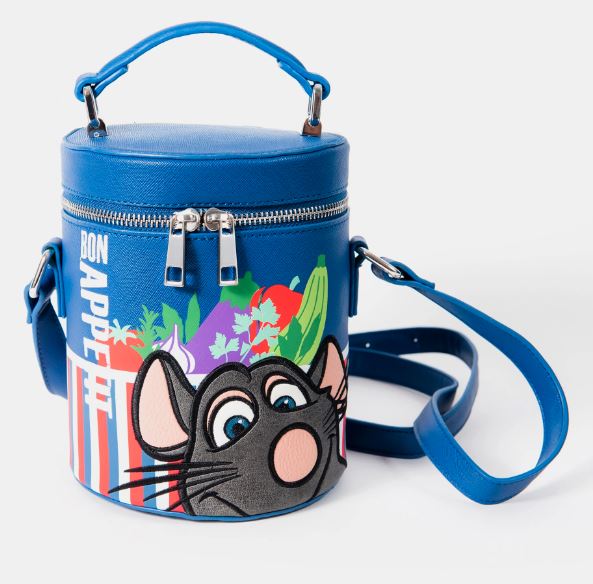 This quirky new crossbody is a stylish cylinder in shape, cobalt blue in color, and literally calls "Bon Appétit"! The design features a curious Remy poking his nose out from the rim, surrounded by a colorful array of fresh ingredients behind him.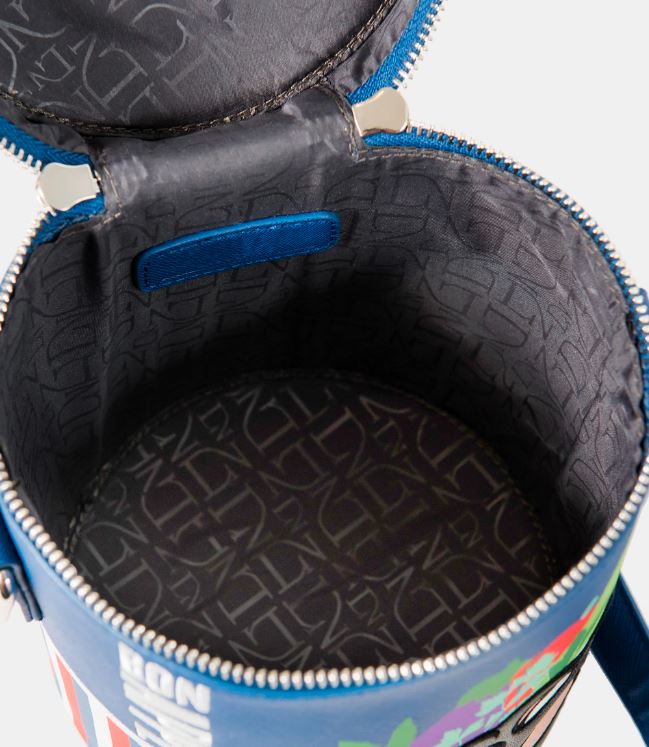 The purse's hardware is silver, and the crossbody has an adjustable blue strap to match the bag. The interior is lined with black DN signature fabric.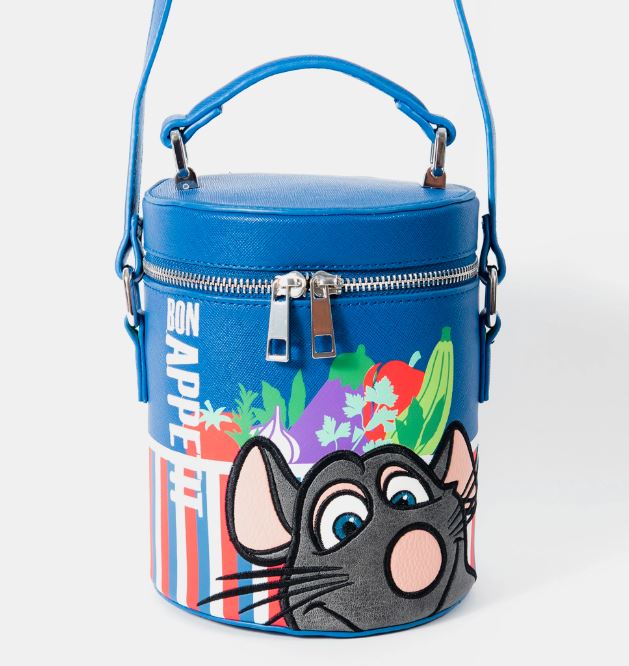 As stated by the Disney Fashionista blog, this would be the perfect way to accessorize a Ratatouille outfit or Disneybound. Plus, with the grand opening of Remy's Ratatouille Adventure in the France pavilion at EPCOT, Remy is definitely in season right now!
The purse will cost $68, and is available to pre-order now over on the Danielle Nicole website. It's limited edition, so you'll have to act fast. Will you be picking one up?