"The world is a carousel of color!" Ten years ago today, on June 11, 2010, World of Color debuted to a star-studded crowd at Disney California Adventure at the Disneyland Resort with a spectacular showing of vibrant colors and Disney classics. The nighttime spectacular was conceived by Vice President of Parades and Spectaculars Steve Davison, and designed by Walt Disney Creative Entertainment, featuring nearly 1,200 musical water fountains as the backdrop for lights, fire, lasers, and fog, with high-definition projections on mist screens.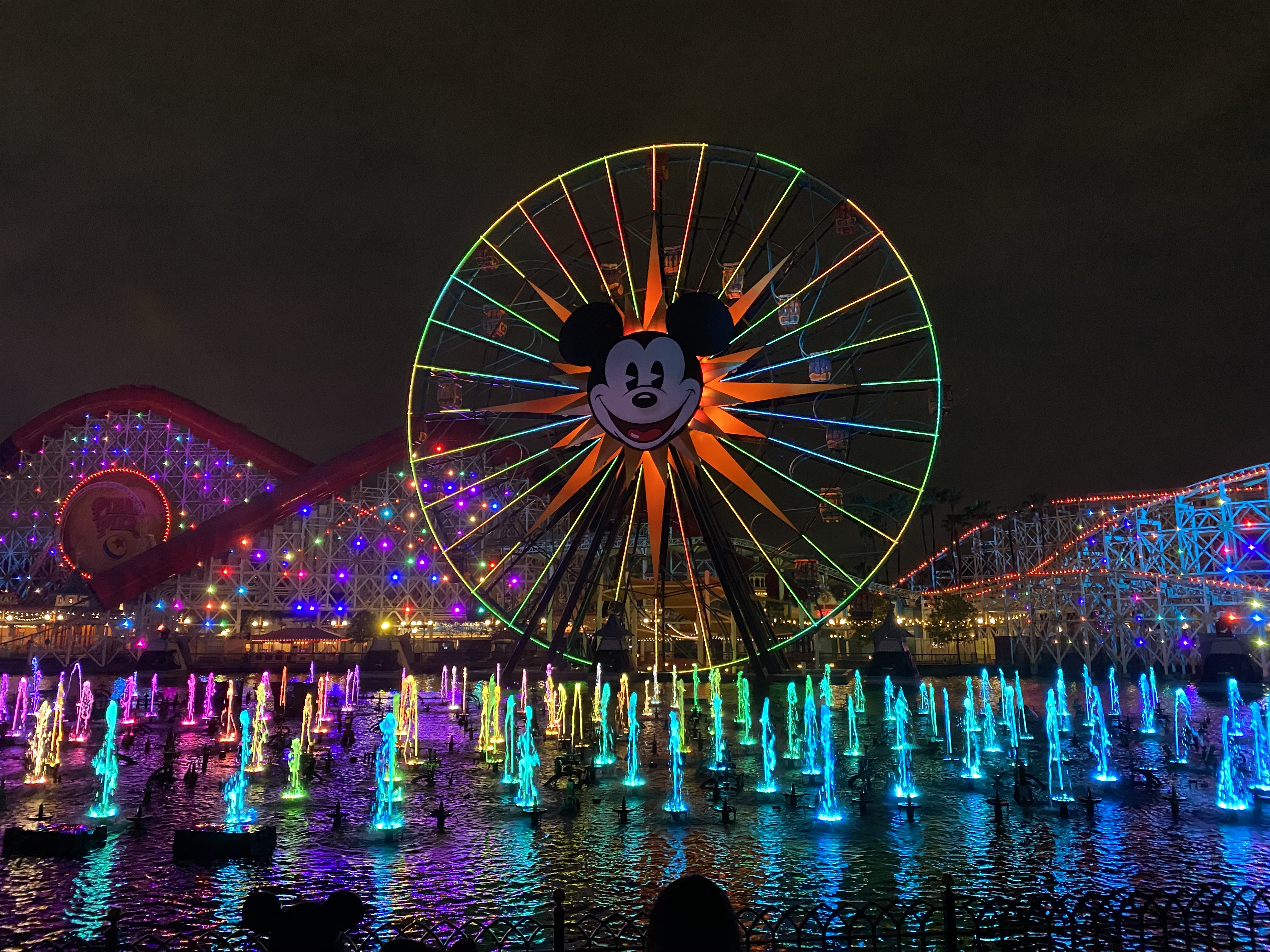 The show has proved popular over the years, mainly due to its broad appeal across generations. Fans of the classic "Walt Disney's Wonderful World of Color" anthology television series get the chills of retro Disneyland, while modern favorites like Up and Pirates of the Caribbean share scenes with animated films like Bambi and Fantasia.
You can watch the first-ever performance of World of Color in the video below:
In 2015, World of Color was replaced with "World of Color – Celebrate!" in honor of Disneyland's 60th anniversary Diamond Celebration, however the replacement show never really connected with guests, leading Disney to restore the original with some minor modifications in 2016. Changes to the show included the removal of the Brave segment and enhanced and lighting effects using infrastructure installed for World of Color – Celebrate! You can watch the updated version in the video below:
Are you missing World of Color at Disney California Adventure? Disneyland Resort has announced that due to new health and safety guidelines, shows or entertainment that draws large crowds will be temporarily suspended during the reopening. For now, it may feel like we're so close to reaching that famous happy end, but soon enough, we'll have nighttime spectaculars return in some modified form at the theme parks.
Happy 10th anniversary, World of Color! So wonderful! So beautiful to see!