With studios delaying film release dates, AMC Theatres has announced they will once again push back their reopening to mid-to-late August, according to Deadline.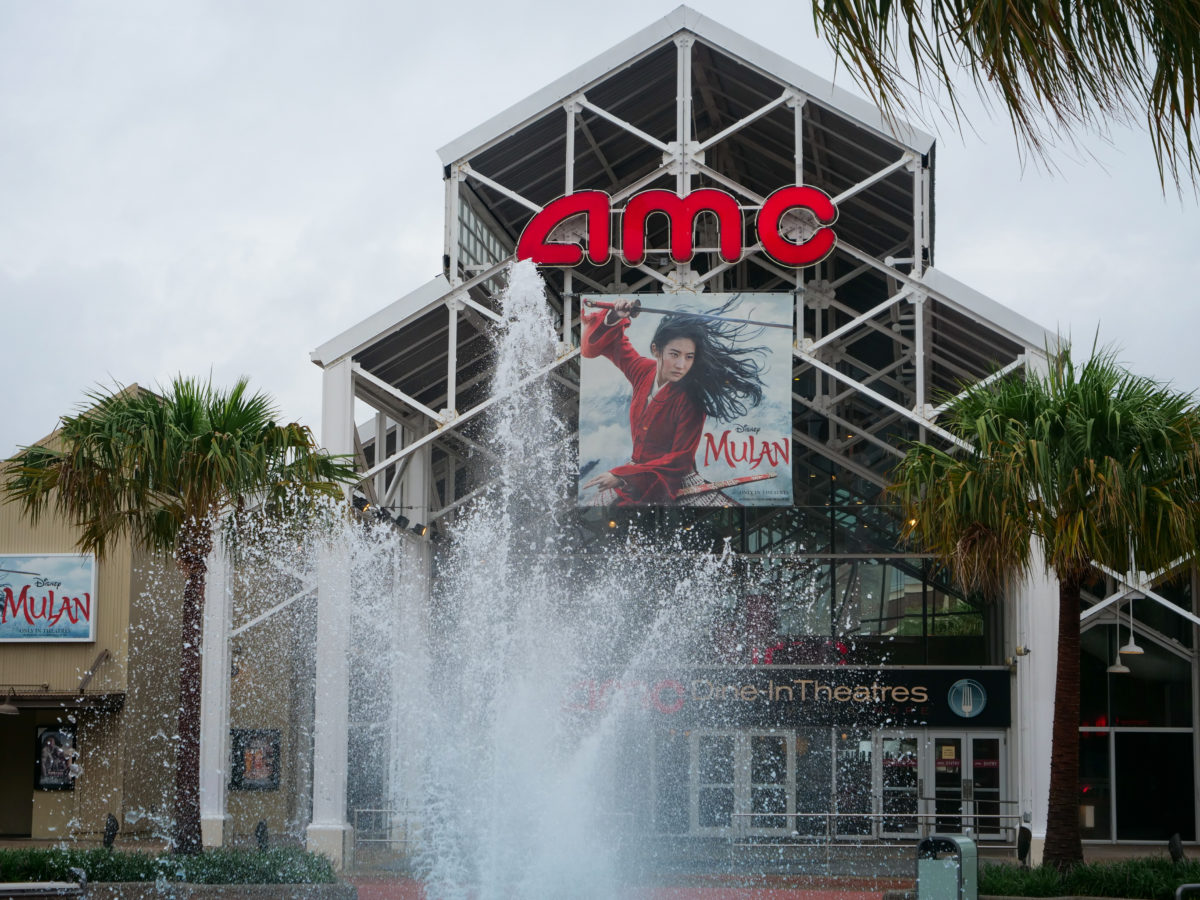 The theater chain, which operates a location at Walt Disney World's Disney Springs, had previously announced that reopening would begin July 30th. The news comes in the wake of Warner Bros. announcing that the Christopher Nolan-directed blockbuster Tenet would be modifying its release strategy. Instead of opening worldwide on one date, Tenet will now be released first in markets where theaters have reopened, including select countries in Europe and Asia where COVID-19 has been mitigated, before hitting the American market in states where theaters have been allowed to return to operation. AMC Theatres said in a statement that a third of all of its locations in Europe and the Middle East have reopened and have resumed normal operations.
The statement also added:
The new timing reflects currently expected release dates for much anticipated blockbusters like Warner Bros.' Tenet and Disney's Mulan as well as release dates for several other new movies coming to AMC's big screens.
Mulan is currently expected to be released on August 21st, though Deadline's Anthony D'Alessandro reports that it's been speculated by industry insiders that Disney may shift to a similar release strategy, where the movie will run in states and countries where theaters are operating, and expand as other locations allow their theaters to reopen.
Keep reading WDWNT for continuing updates on this ongoing story.