Today marks the 65th anniversary of The Happiest Place on Earth, and to celebrate, we're taking a trip back in time thanks to our collection of vintage documents of from Disneyland's history!
Note: While we've shared these documents in images, WIGS Members have access to download a full-resolution PDF of each one. Head on over to Patreon.com/wdwnt to join WIGS, the WDWNT Inner Globe Society, for as little as $2 a month and unlock access to great content like this, and much more!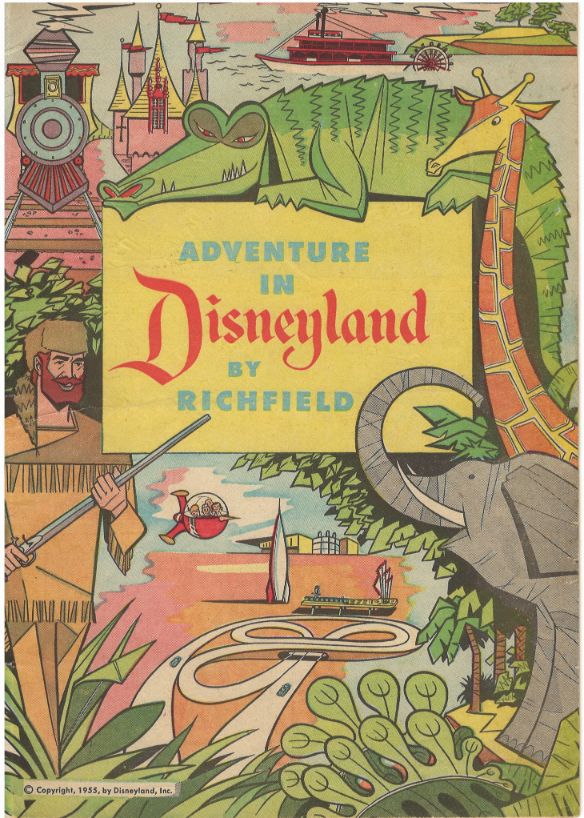 Even before the park opened on July 17th, 1955, Disneyland was promoted heavily in an all-out campaign, which included this Adventure in Disneyland comic book distributed at Richfield Oil stations. When a family from outer space explores all Disneyland has to offer, some sci-fi fun is bound to follow.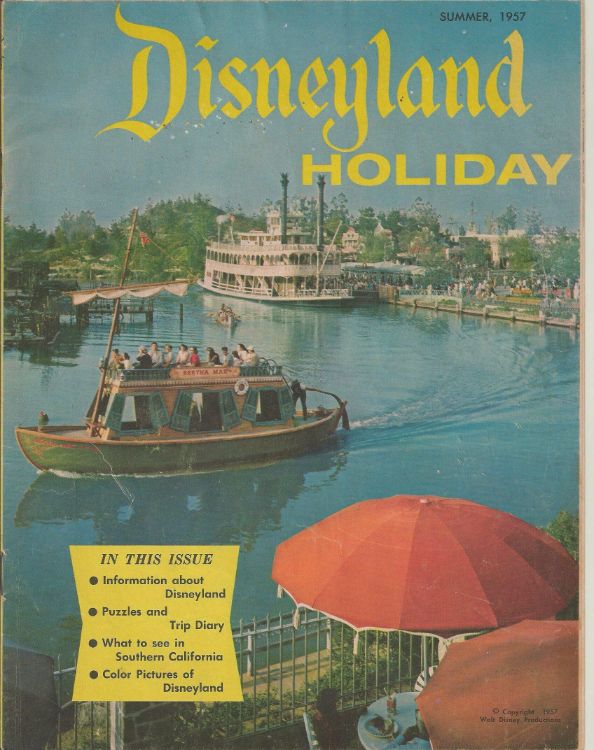 Not long after, the park was a full-blown success, and with millions of guests having visited by the summer of 1957, they needed to know what was new at the park. Thanks to WDWNT reader Don Jones, we were able to share an issue of Disneyland Holiday, with a familiar editor: future Disney Legend Marty Sklar. But he wasn't the only Disney Legend to have a hand in the magazine; Jack Lindquist, who would become the park's first president, served as Advertising Manager.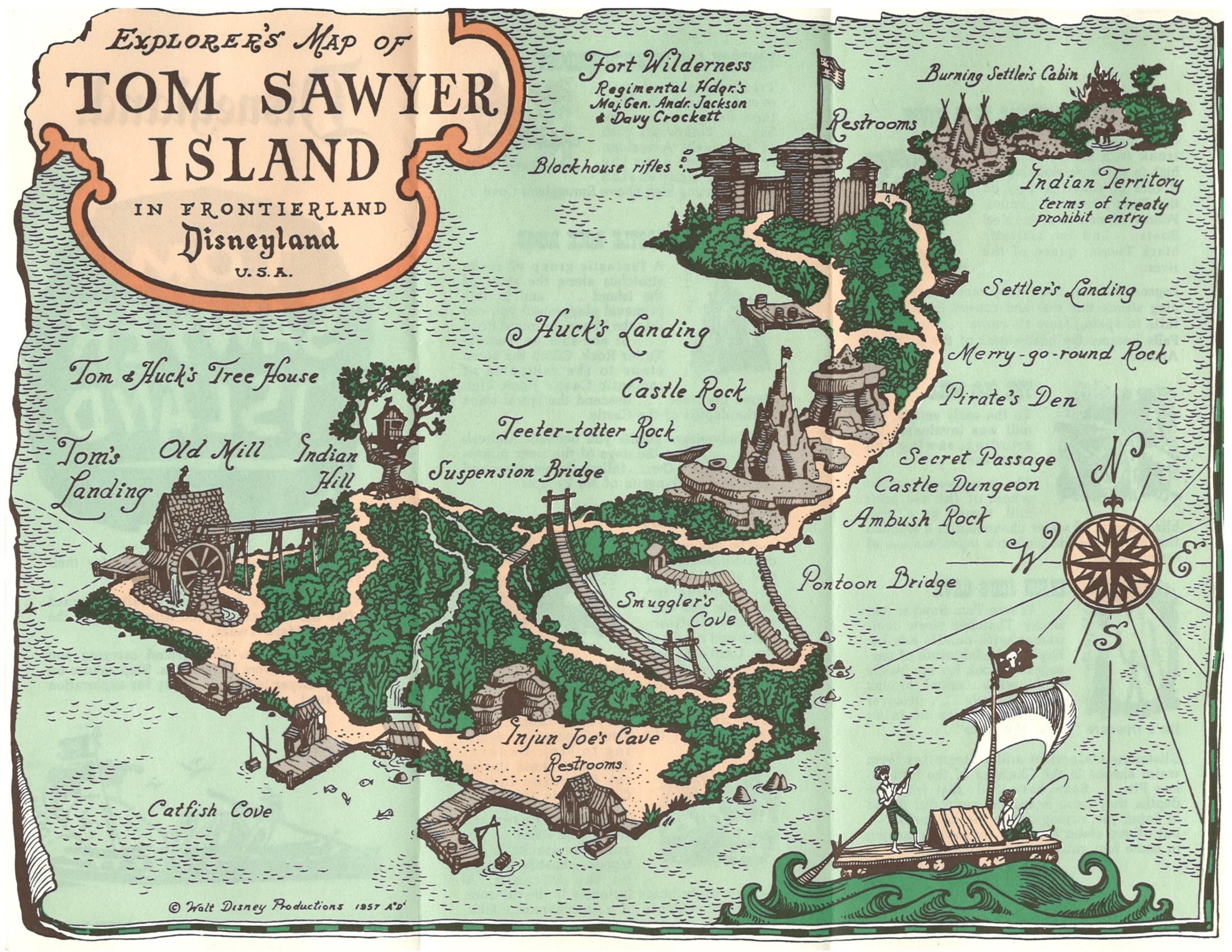 Looking for adventure in Frontierland? Be sure to take this 1957 map of Tom Sawyer Island!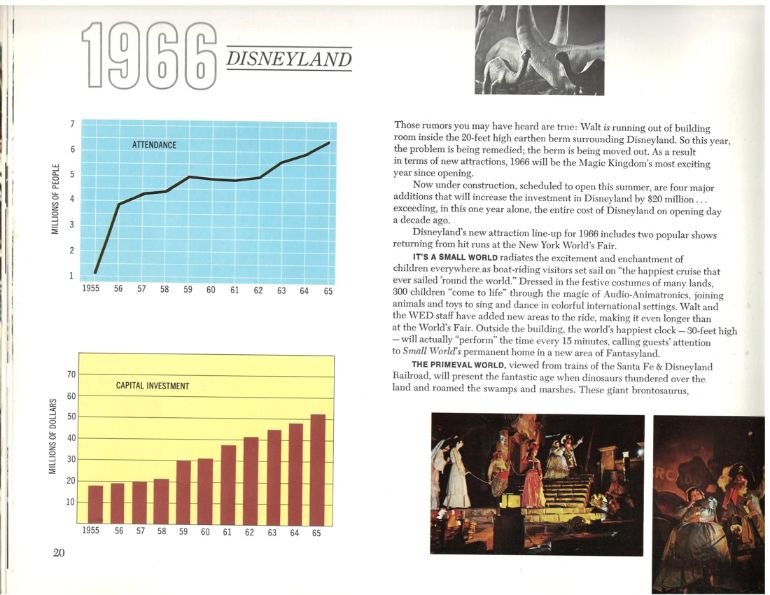 Moving ahead to the 1960's, attendance continued to rise and the park was more popular than ever. Some beloved Disneyland attractions were about to open, as seen in Walt Disney Productions' 1965 Annual Report, which previewed It's a Small World, the Primeval World diorama on the Santa Fe & Disneyland Railroad, and Pirates of the Caribbean.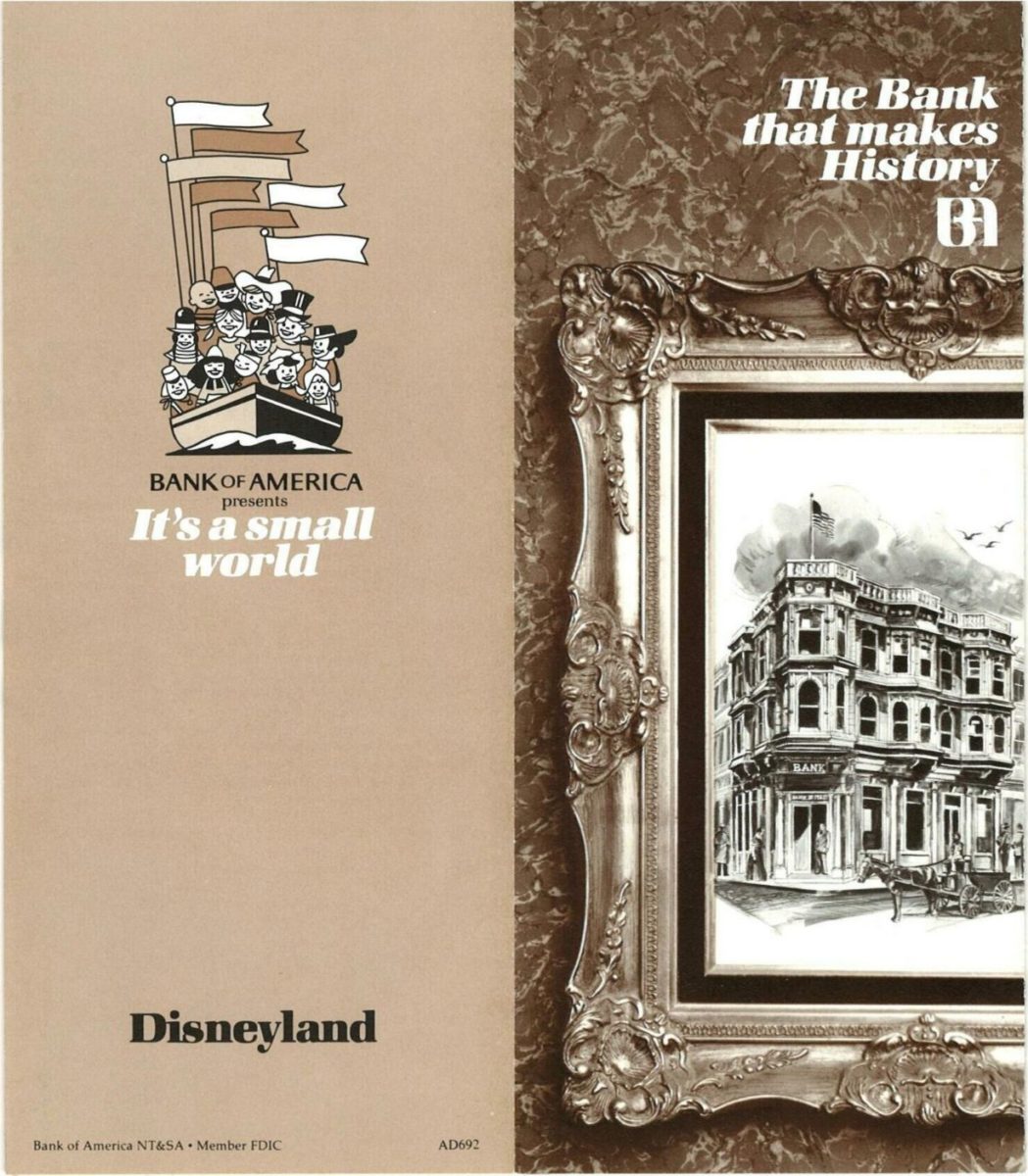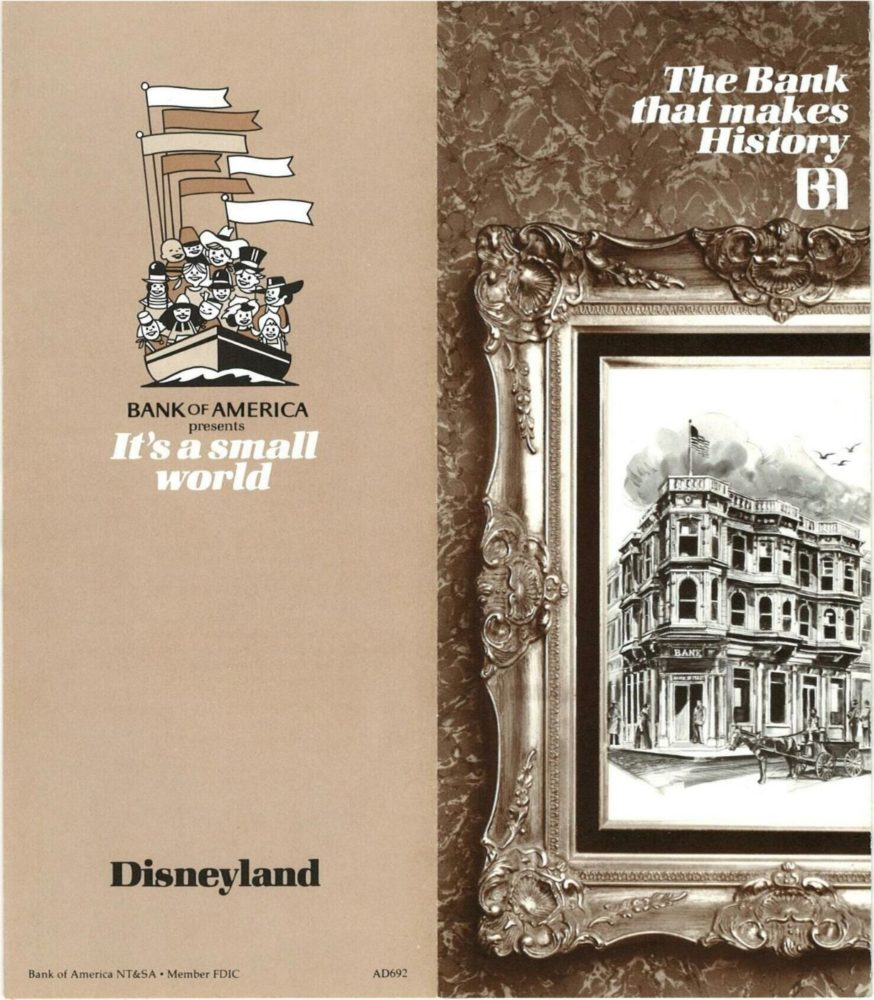 Speaking of It's a Small World, when the attraction opened at Disneyland in 1966, it was sponsored by Bank of America. Later, in the 1970's, the company would distribute this souvenir pamphlet.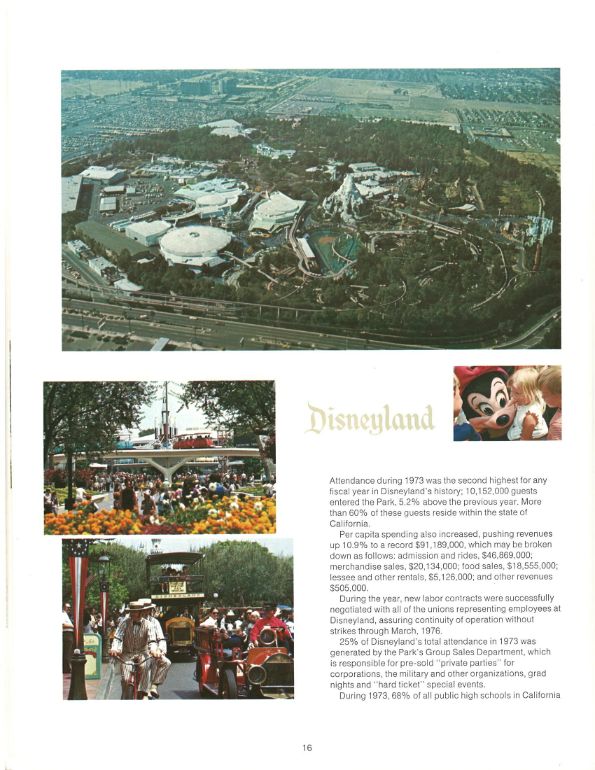 In the 1973 Annual Report, special attention is paid to the first full year of the Main Street Electrical Parade and the development of America Sings, an Audio-Animatronic musical revue that ran in the park from 1974 to 1988.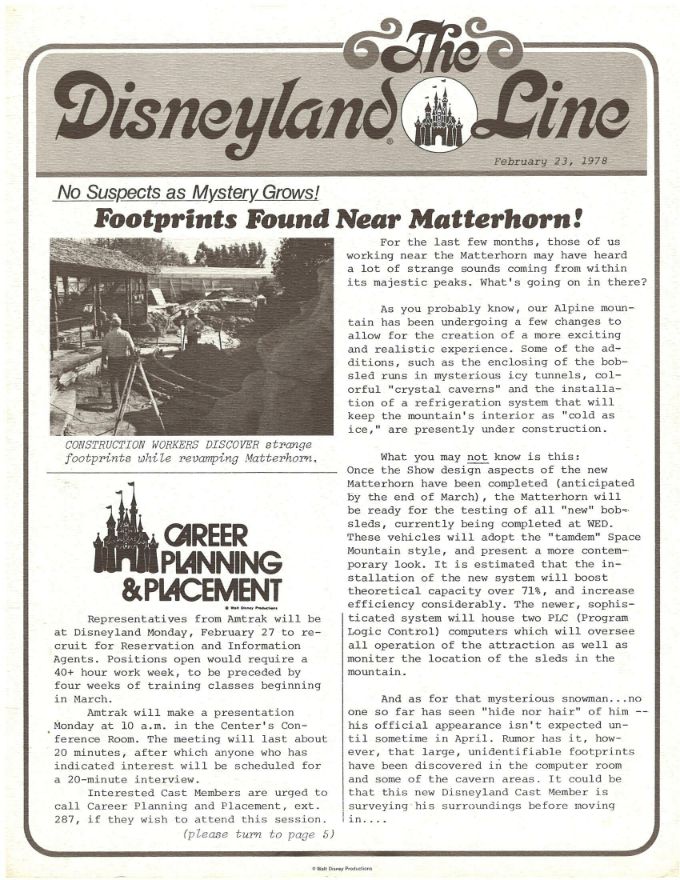 By 1978, a new resident was getting ready to move into Fantasyland's Matterhorn Bobsleds, though the Abominable Snowman was still laying in wait in this issue of the Cast Member newsletter, The Disneyland Line.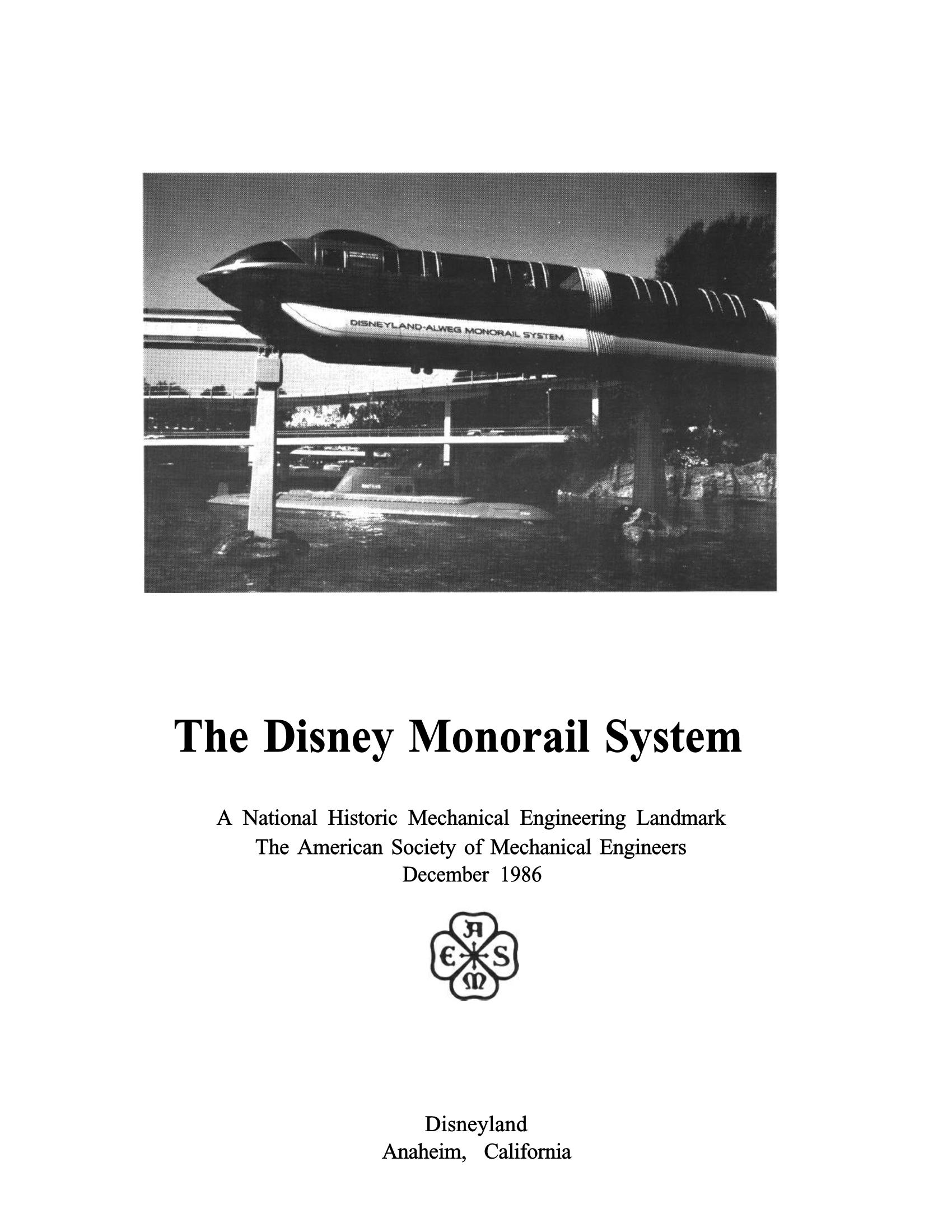 As the 1980's rolled around, Disneyland was not only a pop culture icon, but a part of American history. In December 1986, the Disneyland Monorail System was recognized as a National Historic Mechanical Engineering Landmark by The American Society of Mechanical Engineers for for its revolutionary design and application for daily use. You can learn more about the monorail's place in engineering history in this pamphlet!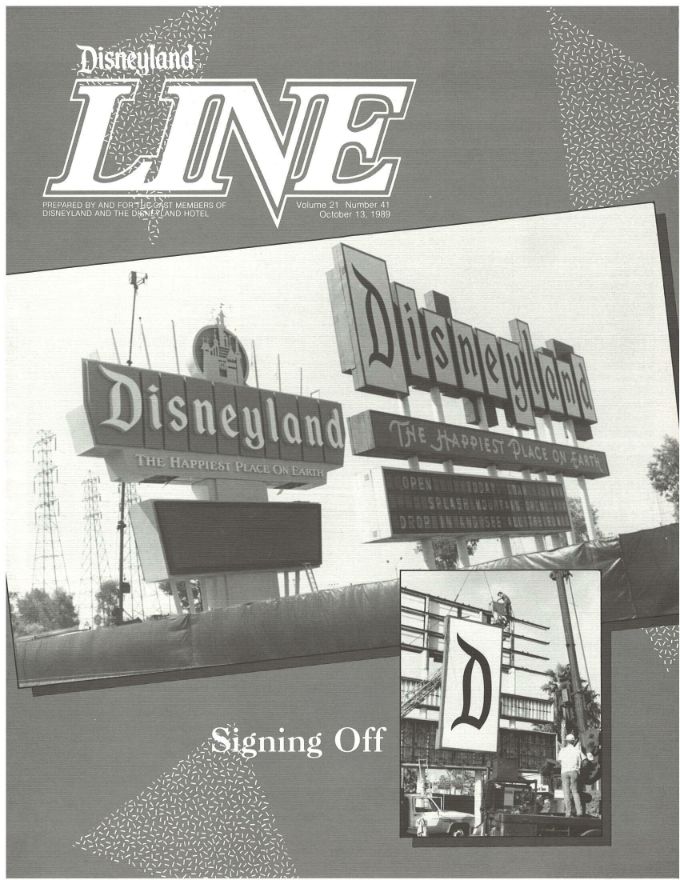 The '80s also brought big changes to the park, with some older attractions fading into memory for new classics. Another big change came in October 1989, as Disneyland's famed entrance marquee was retired after over three decades for a newer, more technologically advanced sign. This transition was marked in an issue of Disneyland Line.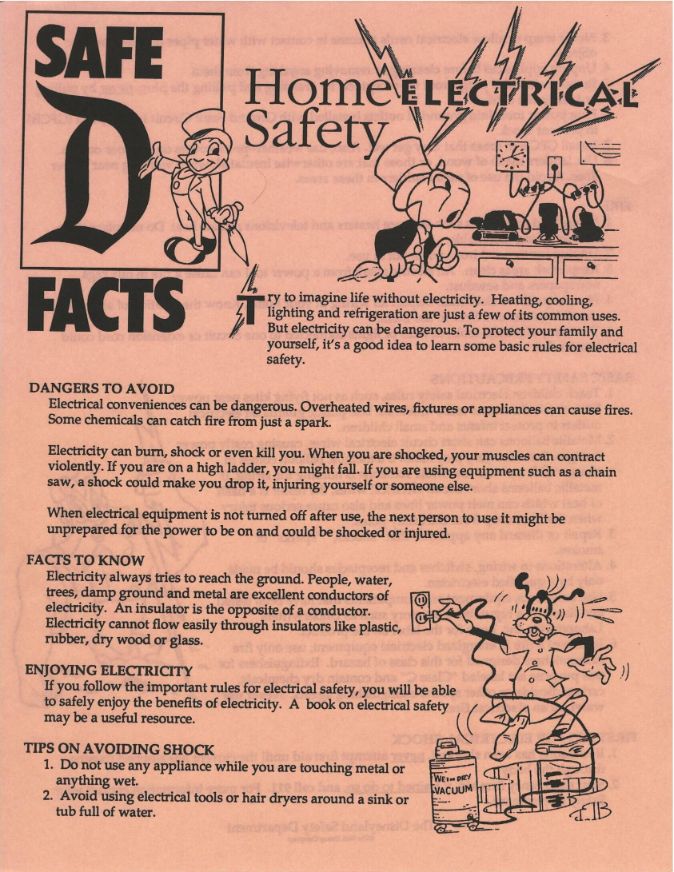 Even though Disneyland is a place of fantasy and fun, Cast Members still have to stay safe. Luckily, the Disneyland Safety Department offered "Safe-D Facts" handouts with topics like how to avoid back injuries, personal protective equipment, and home electrical safety.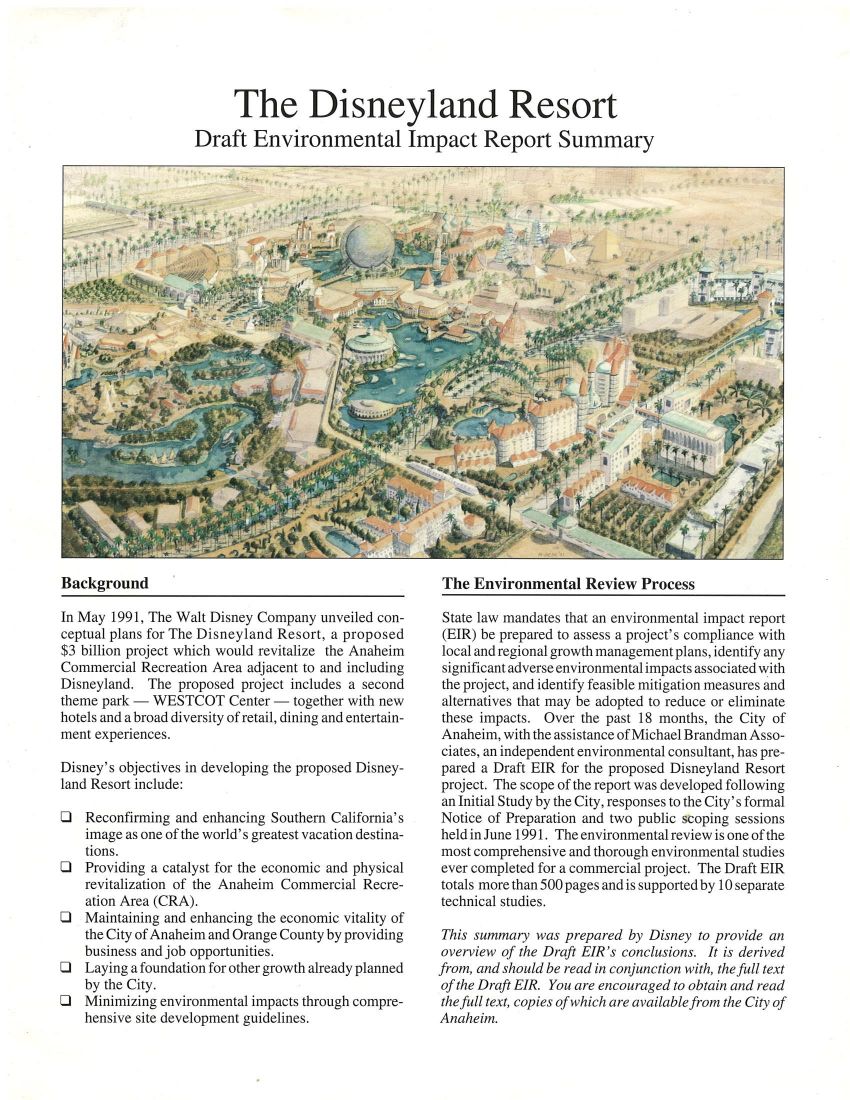 In the 1990's, the biggest transformation of all was set to take place, as Disneyland went from being just a theme park to a full-fledged Disney resort. This Draft Environmental Impact Resort Summary from the early '90s explained Disney's plans for a resort and provided a look at WESTCOT Center, a proposed west coast version of EPCOT. While WESTCOT Center didn't come to fruition, most of the proposed resort did, and in 2001, the Disneyland Resort would finally get its second theme park in Disney California Adventure.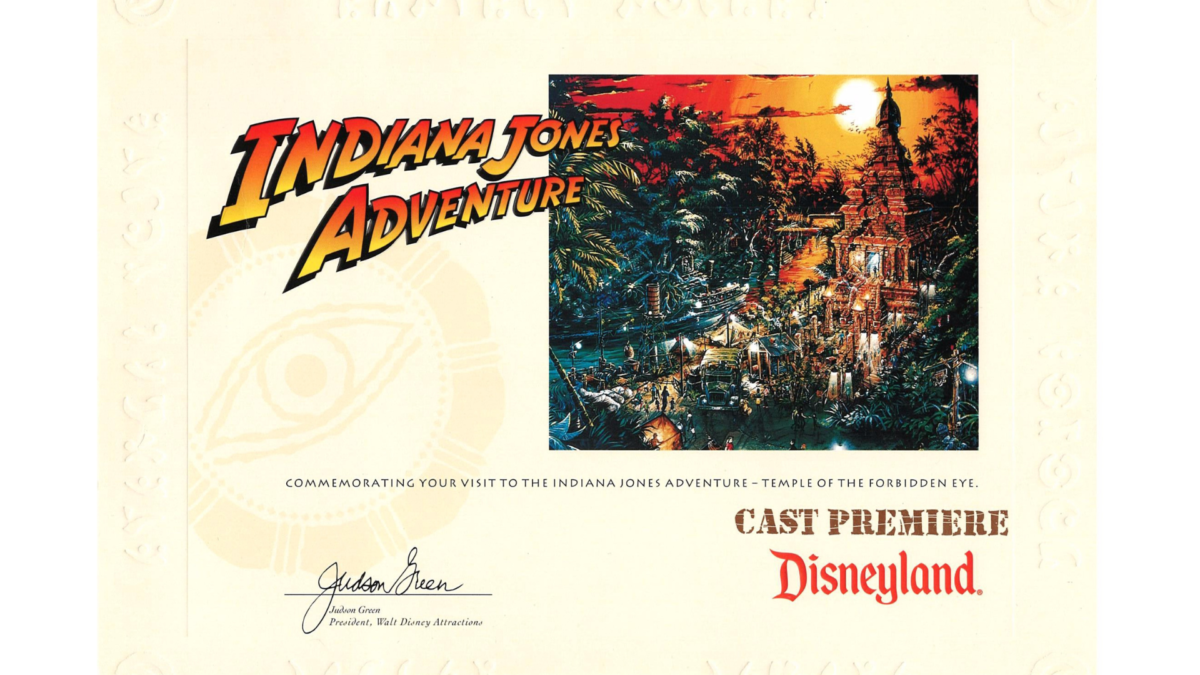 Finally, we come to another '90s highlight: the opening of the Indiana Jones Adventure. In February 1995, Cast Members were invited to attend the attraction's Cast Premiere. In the Cast Premiere packet, lucky attendees got an fact sheet, Alphabet of Mara decoder, a "Future Adventurer" sticker, and a commemorative certificate, as seen above.
Disneyland sure has undergone some changes over the decades, but it still remains an imaginative, innovative place where the impossible happens daily.