Colin Kaepernick's name made headlines in 2016 when he chose not to stand during the national anthem on the fields of the National Football League. Now it seems that ESPN Films is developing a documentary series that will combine scripted and unscripted stories about Kaepernick's time as a San Francisco 49ers quarterback and civil-rights activist.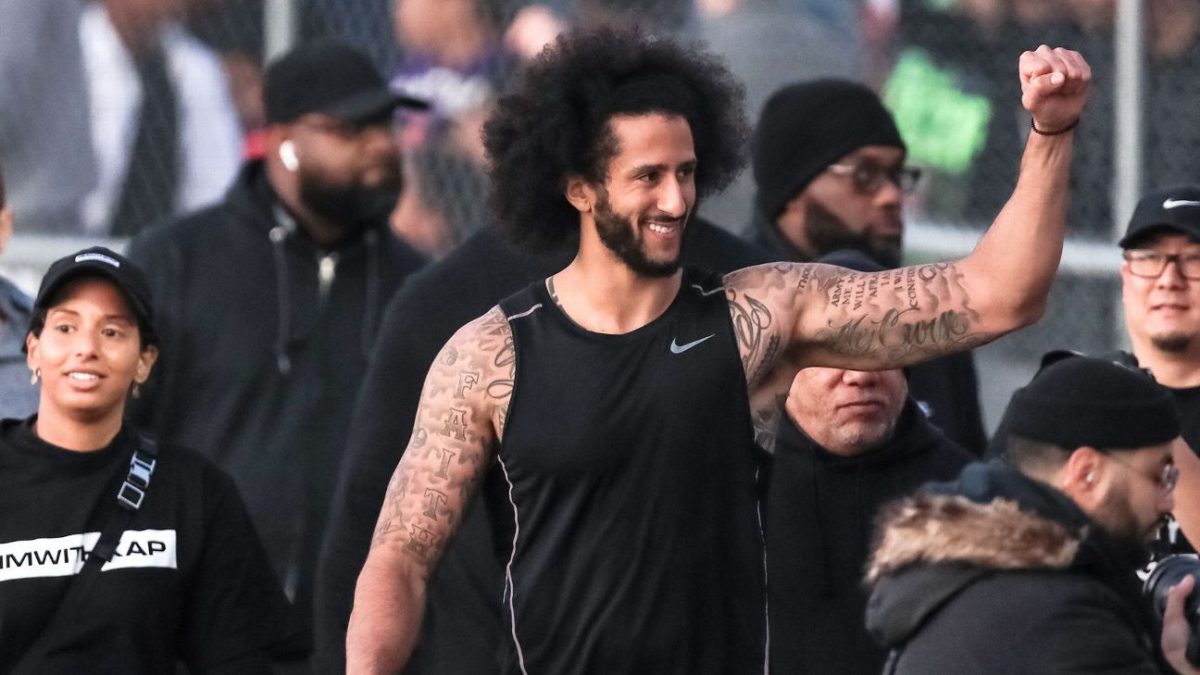 In 2016, Colin Kaepernick chose to take a knee during the national anthem. Although it is not a requirement to stand during the playing of the national anthem, he received a lot of backlash from abstaining to do so. "I am not going to stand up to show pride in a flag for a country that oppresses black people and people of color," said Kaepernick.
In the wake of the Black Lives Matter movement, this docuseries will bring an important focus towards racial inequality and social justice in the field of sports. Kaepernick will be able to bring an interesting perspective to these issues through the eyes of a professional athlete.
"I am excited to announce this historic partnership with Disney across all of its platforms to elevate Black and Brown directors, creators, storytellers, and producers, and to inspire the youth with compelling and authentic perspectives," Kaepernick said in a prepared statement. "I look forward to sharing the docuseries on my life story, in addition to many other culturally impactful projects we are developing."
Disney feels Kaepernick's experience "gives him a unique perspective on the intersection of sports, culture and race, which will undoubtedly create compelling stories that will educate, enlighten and entertain, and we look forward to working with him on this important collaboration," said Bob Iger, Disney's executive chairman.
Disney will be releasing more information about this documentary series at a later date. If you can't wait until then to receive more news regarding some of your favorite ESPN sports, check out the latest NBA news here. Are you looking forward to this series? Let us know in the comment section below!
Source: Variety.com and NFL.com