Despite the opening of Star Wars: Galaxy's Edge at both Walt Disney World and the Disneyland Resort, attendance at Disney Parks worldwide showed stagnation last year, and even backslid in some places, according to the newly released 2019 Theme Index and Museum Index published by the Themed Entertainment Association (TEA) and AECOM.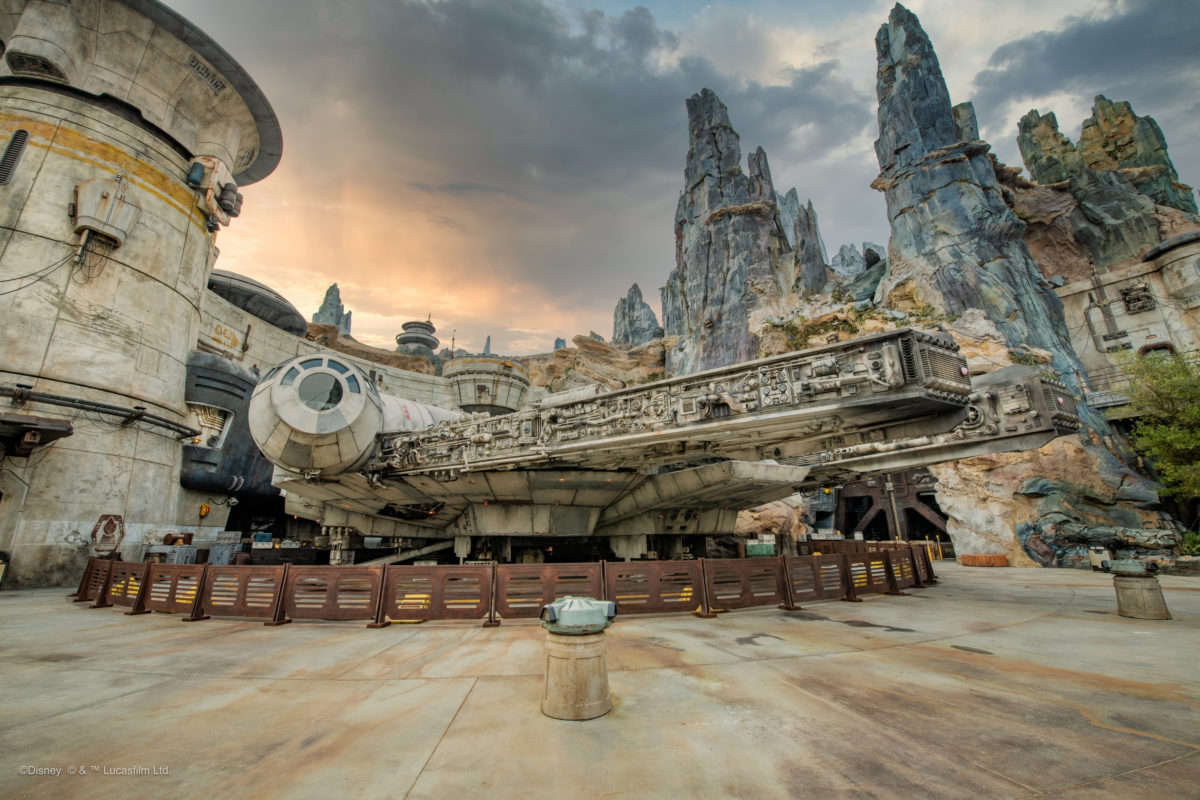 Worldwide, Walt Disney Attractions saw an 0.8% decrease in attendance as compared to 2018. 155,991,000 people attended Disney Parks last year, as opposed to 157,311,000 the year before.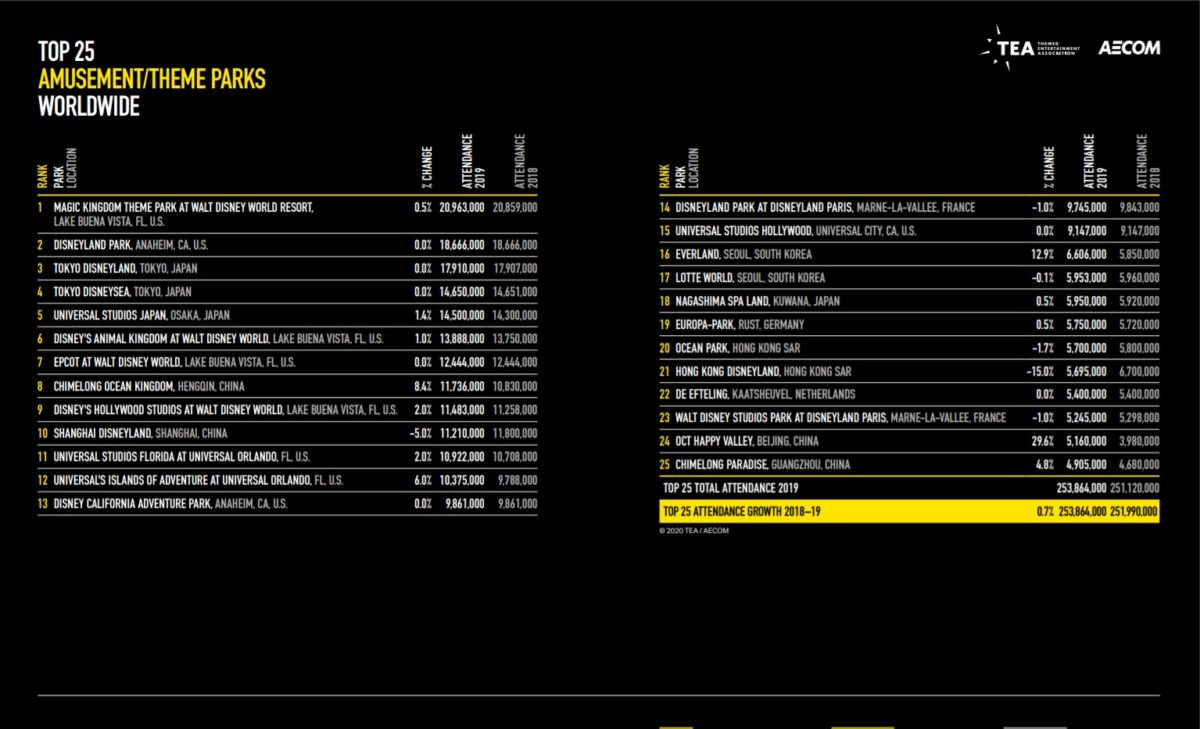 Despite the stagnation, overall, Disney Parks still remain some of the most heavily-visited theme parks worldwide, with eight parks ranking in the top ten in attendance. Walt Disney World's Magic Kingdom remains the most visited theme park in the world, with nearly 21 million guests passing through its gates in 2019. Disneyland came in second, with an identical attendance of 18,666,000 from the previous year. The opening of Star Wars: Galaxy's Edge did slightly help Disney's Hollywood Studios, which had a 2.0% increase in attendance, the largest increase of any Disney Park, ahead of the 1.0% attendance increase at Disney's Animal Kingdom. EPCOT and Disney California Adventure showed no change in attendance.
Internationally, the parks of Tokyo Disney Resort showed minimal change, with only a combined loss of 4,000 guests between Tokyo Disneyland and Tokyo DisneySea. The largest attendance decreases came from Hong Kong Disneyland and Shanghai Disneyland, which saw losses of 15% and 5%, respectively. Finally, the parks of Disneyland Paris, Disneyland Park and Walt Disney Studios Park, saw a 1% decrease in each park.
The TEA called domestic attendance "flat" in their summary, though they expressed optimism for the future opening of Avengers Campus at Disney California Adventure:
Disney's domestic park attendance numbers were flat overall for 2019 compared to the previous year which could be attributed to the operator emphasizing its yield strategy by prioritizing the quality of guest experience and per caps. This operating model has emerged over the last decade and will likely serve operators well moving forward, with respect to capacity limitations in parks and the continued need to stay competitive.

There has been continued investment in Pixar Pier at Disney California Adventure with Jessie's Critter Carousel and Inside Out Emotional Whirlwind in 2019. Set to open soon: Avengers Campus at Disneyland, a strong IP with immense potential for theming within their parks.
With Disney Parks worldwide facing a months-long shutdown due to the COVID-19 pandemic, and some parks remaining closed, it's incredibly likely that numbers will fall worldwide for 2020.