Aloha, and welcome back to Deep in the Plus!
Each week, we pull a different movie or TV show from the Disney+ vault and tell you the history, the details, give our review, and tell you if it's worth your time. Join us now every Friday night at 7:00 PM (ET) for a new episode! Or catch us anytime at YouTube.com/WDWNT
This week, it's a movie dear to our hearts – it's Lilo and Stitch!
This 2002 movie is a tale of a young girl's close encounter with the galaxy's most-wanted extraterrestrial. Lilo is a lonely Hawaiian girl who can't seem to do anything right. Then, when she goes to adopt a new dog, she gets more than she bargained for with he turns out to be an experimental creature from space! She names him Stitch and teaches him what it means to be part of her 'ohana, the Hawaiian concept of family. In time, Lilo helps unlock Stitch's heart and gives him the ability to care for someone else.
So come along with us on a Hawaiian Roller Coaster Ride that's going to take you… Deep in the Plus!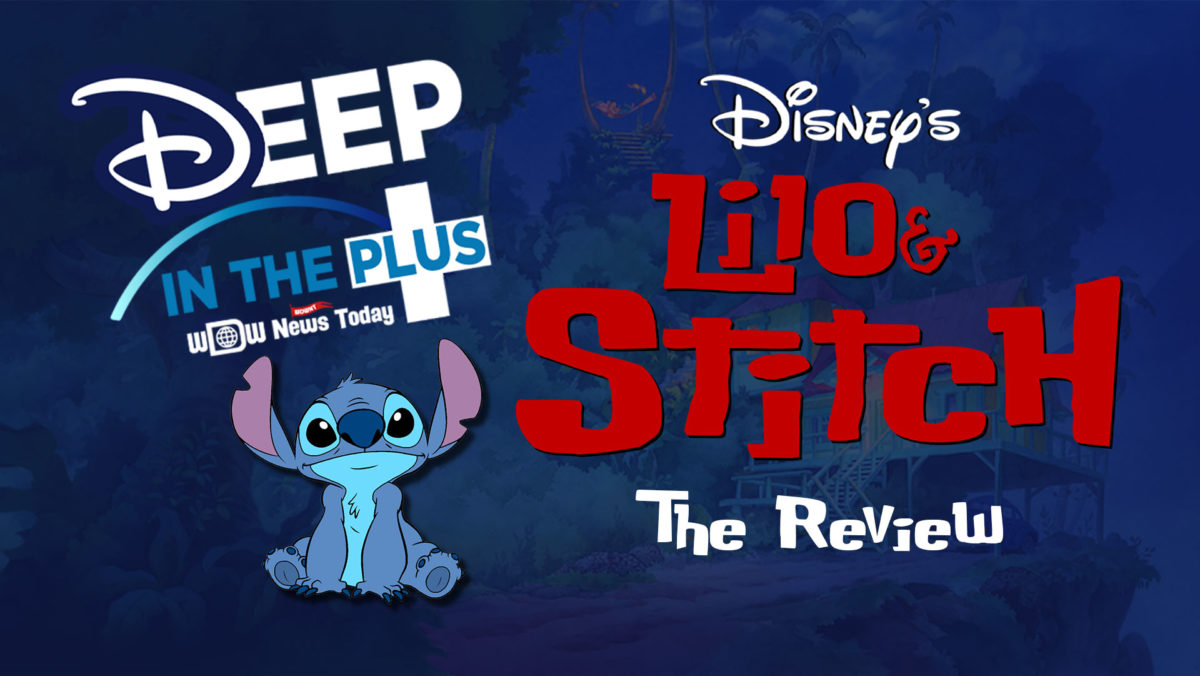 Stitch is such an amazing character, and while everyone knows him, when was the last time you watched this classic animated movie? After the first movie, there were a series of direct-to-video sequels and a TV series, but none of them come close to the quality of the original.
This week, we're joined by Maleko McDonnell, host of "Good Morning Hawaii" and a big fan of the film. Maleko offers some amazing insights into the care and details that Disney took into making this movie feel authentic to the Hawaiian setting.
Click to the video below to see our full review of Lilo and Stitch. You'll also see our bonus recommendations for the best hidden gems on Disney+ in our "Picks of the Week."
If you're looking for more reviews from us on Deep in the Plus, make sure to go check out our previous episodes reviewing the back catalog of Disney content on the Disney+ streaming network:
Get notified of new Deep in the Plus episodes each week by subscribing to our YouTube channel. You can also follow us on Instagram, Twitter, and Facebook to share your thoughts on each week's picks.
Podcast: Play in new window | Download (Duration: 19:23 — 18.0MB)
Subscribe: Apple Podcasts | Android | Google Podcasts | RSS