In 1955, Walt Disney opened the doors to his ambitious dream, Disneyland. Sixty-five years later, Disneyland has become a cherished destination for generation to generation.
Disneyland has been no stranger to change throughout the years, from slight enhancements to the park within the first four years, to more modernizations within the last few years. As we all celebrate the 65th anniversary from our homes today, let's look back and reminisce on Disneyland's nostalgic history and impact on society.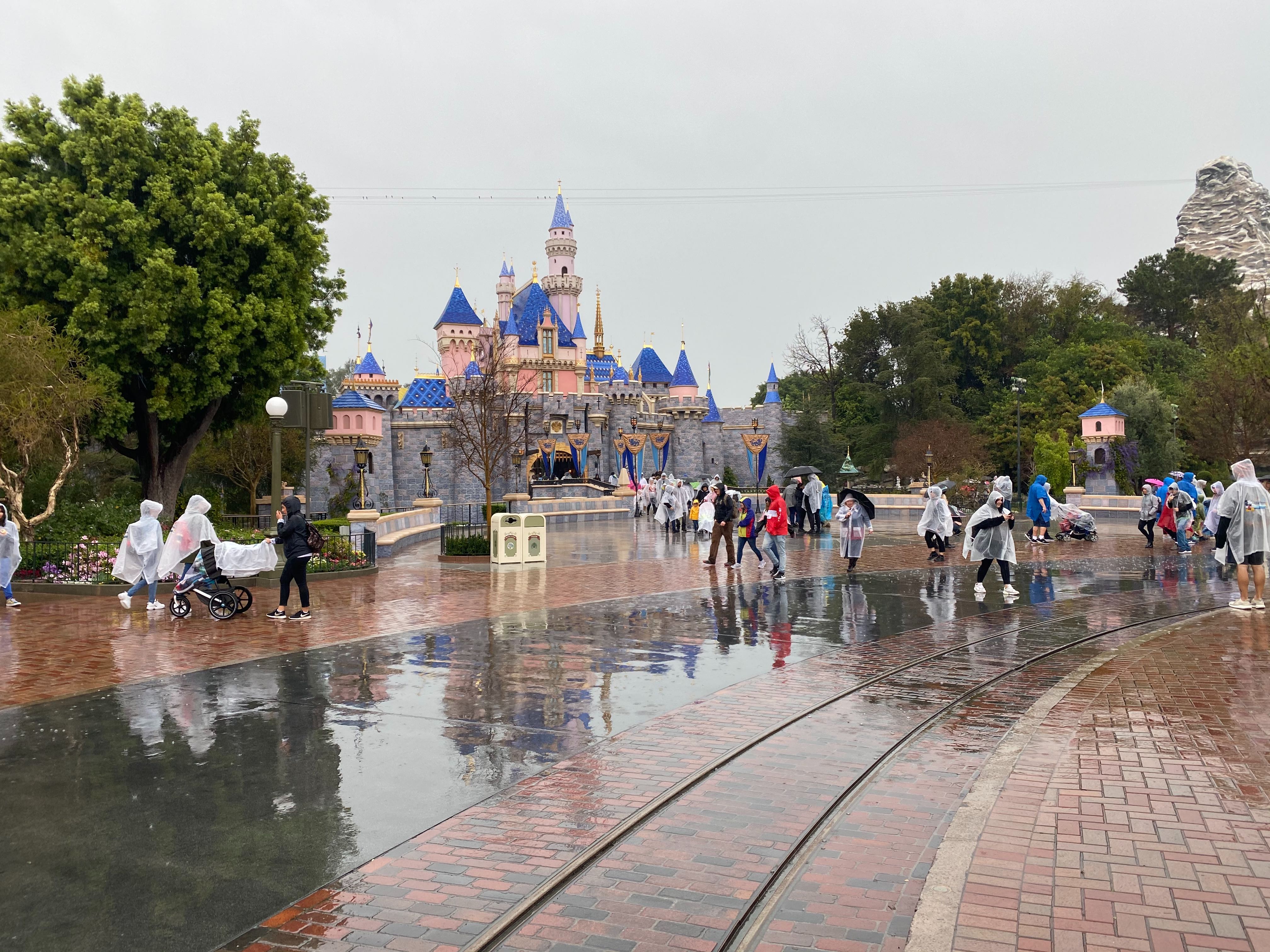 Walt's Vision
"The idea for Disneyland came about when my daughters were very young and Saturday was always Daddy's day with the two daughters. So we'd start out and try to go someplace, you know, different things, and I'd take them to the merry-go-round and I took them different places and as I'd sit while they rode the merry-go-round and did all these things- sit on a bench, you know, eating peanuts- I felt that there should be something built where the parents and the children could have fun together. So that's how Disneyland started. Well, it took many years… it was a period of maybe fifteen years developing. I started with many ideas, threw them away, started all over again. And eventually, it evolved into what you see today at Disneyland. But it all started from a daddy with two daughters wondering where he could take them where he could have a little fun with them, too." – Walt Disney
Walt was ambitious and driven. He was determined to make a place where people could find happiness and knowledge, a place to discover more significant ways of understanding and education. A place where parents and children could learn and spend leisure time together. Construction started on July 16th, 1954, and the park opened to the public on July 17th, 1955.
Black Sunday
Opening day was far from picture-perfect. Areas were left unfinished, and tickets were handed out for different time slots to help minimize crowds; despite their efforts, over 40 times the number of guests arrived for opening. Every attraction broke down, food ran out, and people passed out due to heatstroke—employees who endured through the steamy day nicknamed the opening Black Sunday. Regardless, Disneyland was already cherished by guests.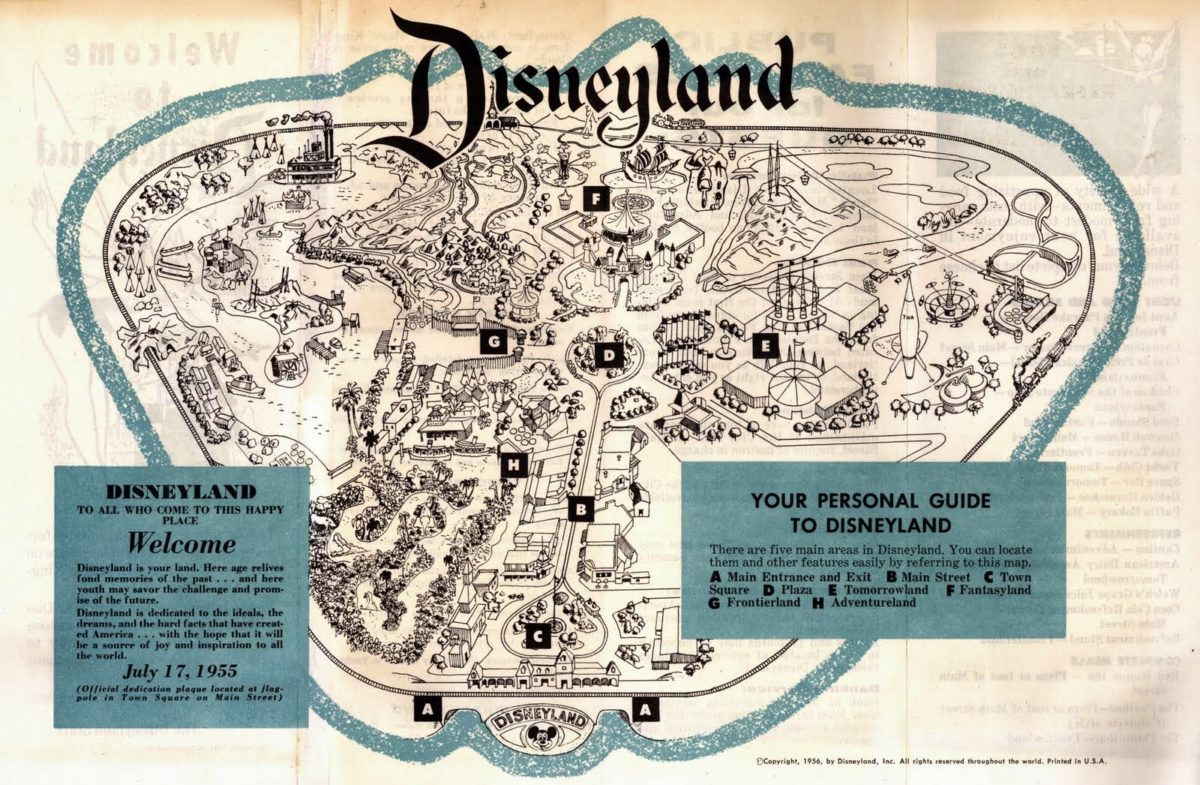 Disneyland initially opened with five themed lands, not including the plaza or the main entrance/exit. Guests were welcomed into the park by Main Street U.S.A. This area housed a functioning Bank of America, a horse-drawn fire wagon, the Main Street Cinema (which initially played Charlie Chaplin and Buster Keaton shorts), the Wizard of Bras, the Penny Arcade, and the Santa Fe and Disneyland Railroad. Tomorrowland pulled guests in with attractions such as Autopia, the Phantom Boats, and Rocket to the Moon (which opened a few days later on July 22). Exhibits such as Circarama U.S.A, Space Station X-1, the Clock of the World, Monsanto Hall of Chemistry, and Aluminum Hall of Fame were also operating. Fantasyland, probably the land closest to its opening day form today, opened with King Arthur Carrousel, Mad Tea Party, Mr. Toad's Wild Ride, Peter Pan's flight, Canal Boats of the World, Snow White's Scary Adventures, and Casey Jr. Circus Train. Frontierland inaugurated the wild, wild west with The Golden Horseshoe Saloon, The Mark Twain Steamboat, Davy Crockett Frontier Museum, Davy Crockett Arcade, Mule Pack (which later became Rainbow Ridge Pack Mules), the Indian Village, and the miniature horse corral. Lastly, guests looking to experience something exotic made their way over to Adventureland to ride the only attraction, Jungle Cruise. 
On to the Future
As Walt said, "Disneyland will never be completed." By 1959, significant additions such as Matterhorn Bobsleds, Submarine Voyage, and the Disneyland Monorail had all been added to the park which created a very kinetic environment. With these projects deeming successful, more additions and changes were on the way. In the 1960's, we welcomed Pirates of the Caribbean, sang with the birds in Walt Disney's Enchanted Tiki Room, enjoyed one of Tomorrowland's most successful renovations (including taking a "grand circle tour" of Tomorrowland on the PeopleMover), received the addition of the New York World's Fair attractions, and were able to socialize with our favorite ghouls on Haunted Mansion in 1969. The 1960's also brought changes to the Walt Disney Company as Walt passed in 1966 at age 65. Roy Disney, Walt's brother, ended up overseeing the rest of Walt's Florida Project, which ultimately resulted in Walt Disney World.
The 1970's gifted us with Space Mountain, Big Thunder Mountain Railroad, and of course, the Main Street Electrical Parade:
Tony Baxter played a pivotal part in the 1980's with the additions of New Fantasyland, Star Tours, and Splash Mountain; let us not forget the beginning of the Eisner era. Thank you for Videopolis, Mr. Eisner! We took Lenny the cab for a ride around ToonTown on Roger Rabbit's Cartoon Spin, adventured into the Temple of the Forbidden Eye on a hunt for Dr. Indiana Jones, and zoomed through Tomorrowland on the ill-fated Rocket Rods in the 1990's. Being the first park expansion since ToonTown in 1993, Star Wars: Galaxy's Edge brought adjustments to Disneyland's infrastructure to help accommodate more growth. While not mentioning all the changes or additions that have transpired at Disneyland since opening day, these attractions reveal the growing and ever-changing environment that Disneyland has become since 1955.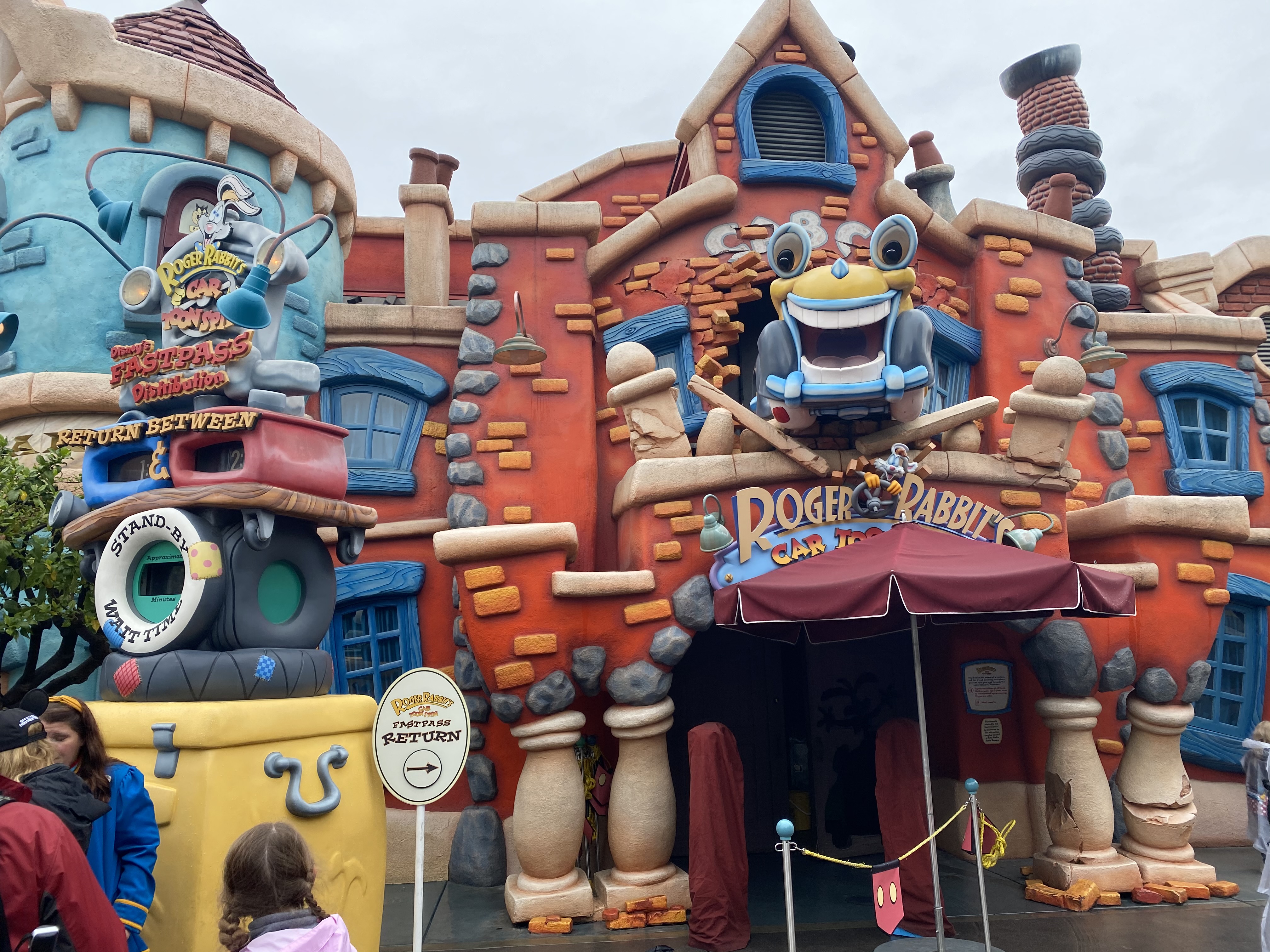 The Impact of Disneyland
Disneyland brought a new age into the theme park industry, but above all, it captivated society. The world was infatuated with Disneyland before it had even opened to the public. The park revolutionized family recreation, the merchandising industry, workplace roles, and more. Sixty-five years later, Disneyland has left a unique mark on American history, but even closer to home, it has created a bonded community surrounding it in the heart of Southern California. Nostalgia fills the hearts of visitors as Disneyland gives a quaint charm that other parks will never be able to duplicate.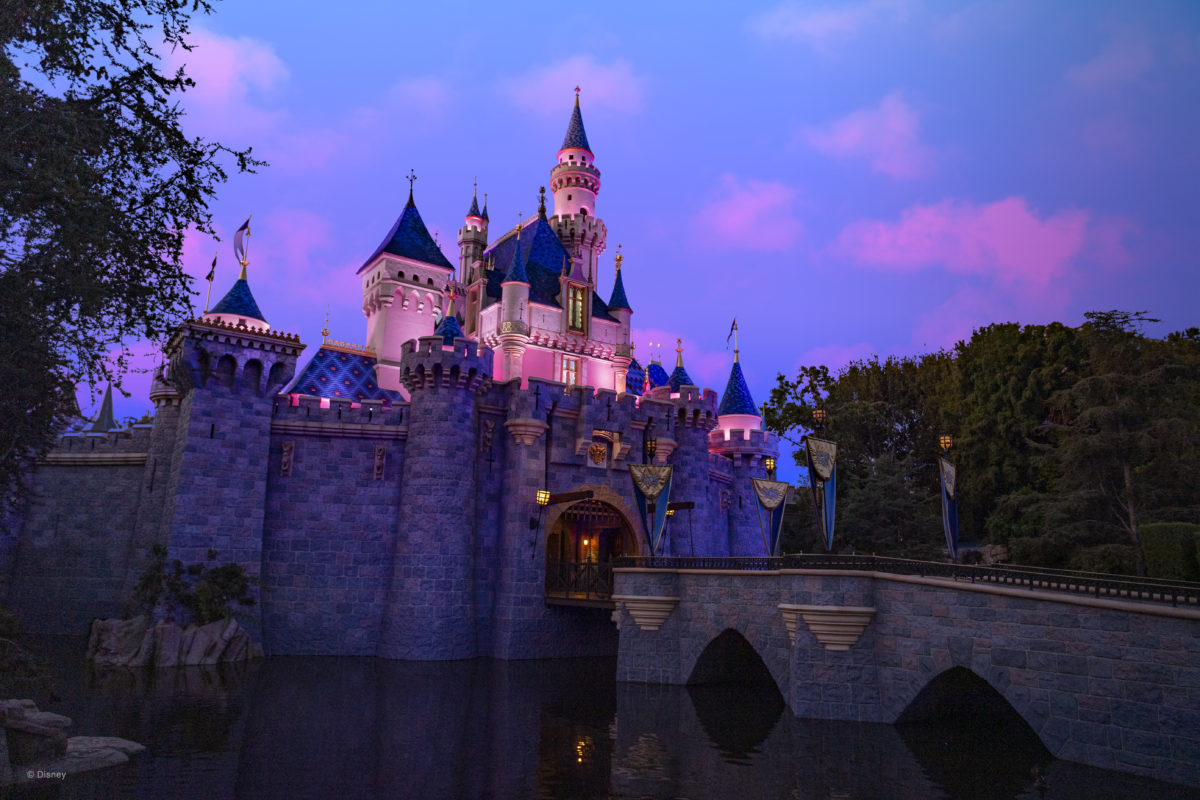 Disneyland is where the heart is; a note of achievement, progress, imagination, and, most importantly, magic. Although we can't celebrate the 65th in Anaheim today, we can glance back on the past and look forward to the future of Disneyland.
Featured Image: (C) Matthew Cooper Photography – www.thetimethespace.com