Move over, Harry Potter, because the oldest theme park in Walt Disney World has topped this year's Tripadvisor Travelers' Choice Awards for Best Amusement Park in the World.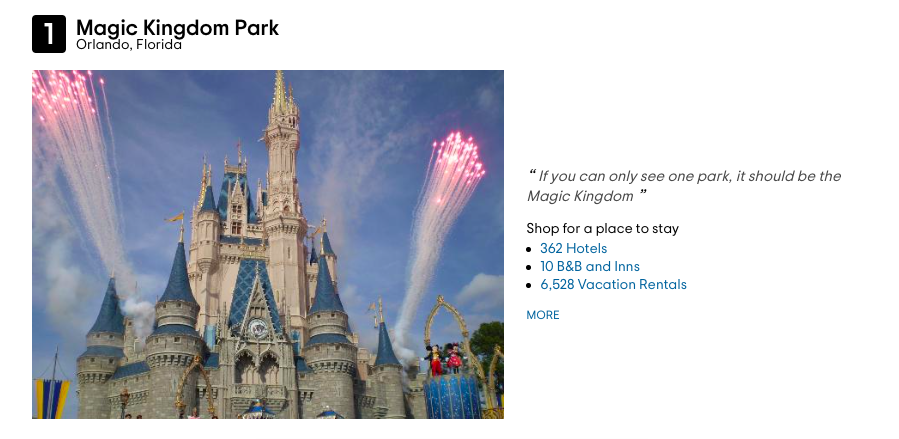 This marks the first time in five years that Disney lands the number-one spot, after Island's of Adventure dominated for half a decade. Universal's Islands of Adventure is now in third place, with Disney's Animal Kingdom in fourth place, and Universal Studios Florida in fifth.
Later down the line-up we have Universal Studios Hollywood in sixth place, with Disneyland Park in 11th place, Disney's Hollywood Studios in 12th, Disney California Adventure in 15th place, followed by Universal Studios Singapore in at number 17, Hong Kong Disneyland at 20, and finally Disneyland Paris and Universal Studios Japan in at numbers 21 and 22, respectively.
Unfortunately for EPCOT fans, the theme park is nowhere on the top-25 list, although we expect to see it climb the rankings once the park's historic reimagining is completed.
You can check out the full list of theme park rankings from Tripadvisor by clicking here.