We're back at Downtown Disney on this cloudy morning in Anaheim. Crowds were low and the weather was cool! Join us in checking out the recently-opened California Sole footwear store, resumed operations at Tortilla Jo's and Ballast Point Brewing Company, and new merchandise in World of Disney.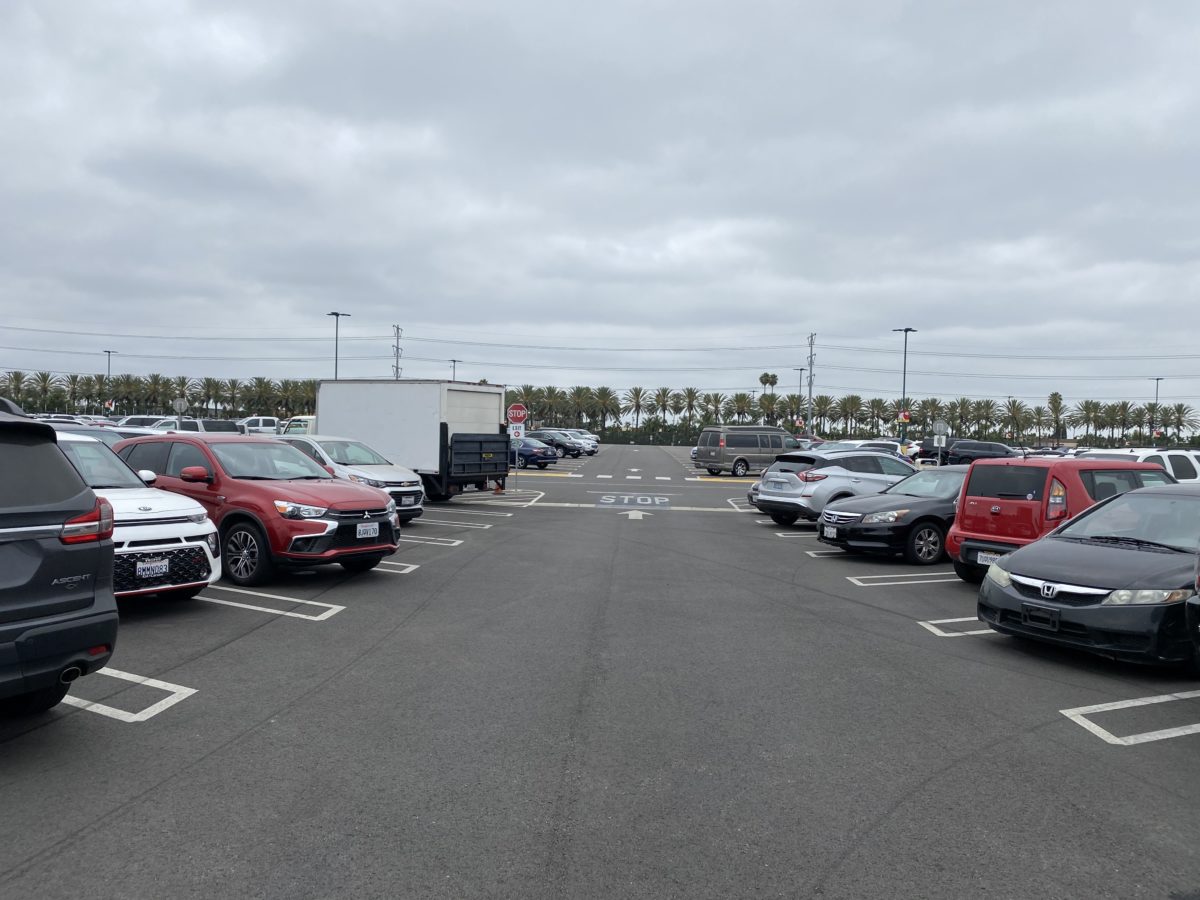 Downtown Disney parking is still free to all guests.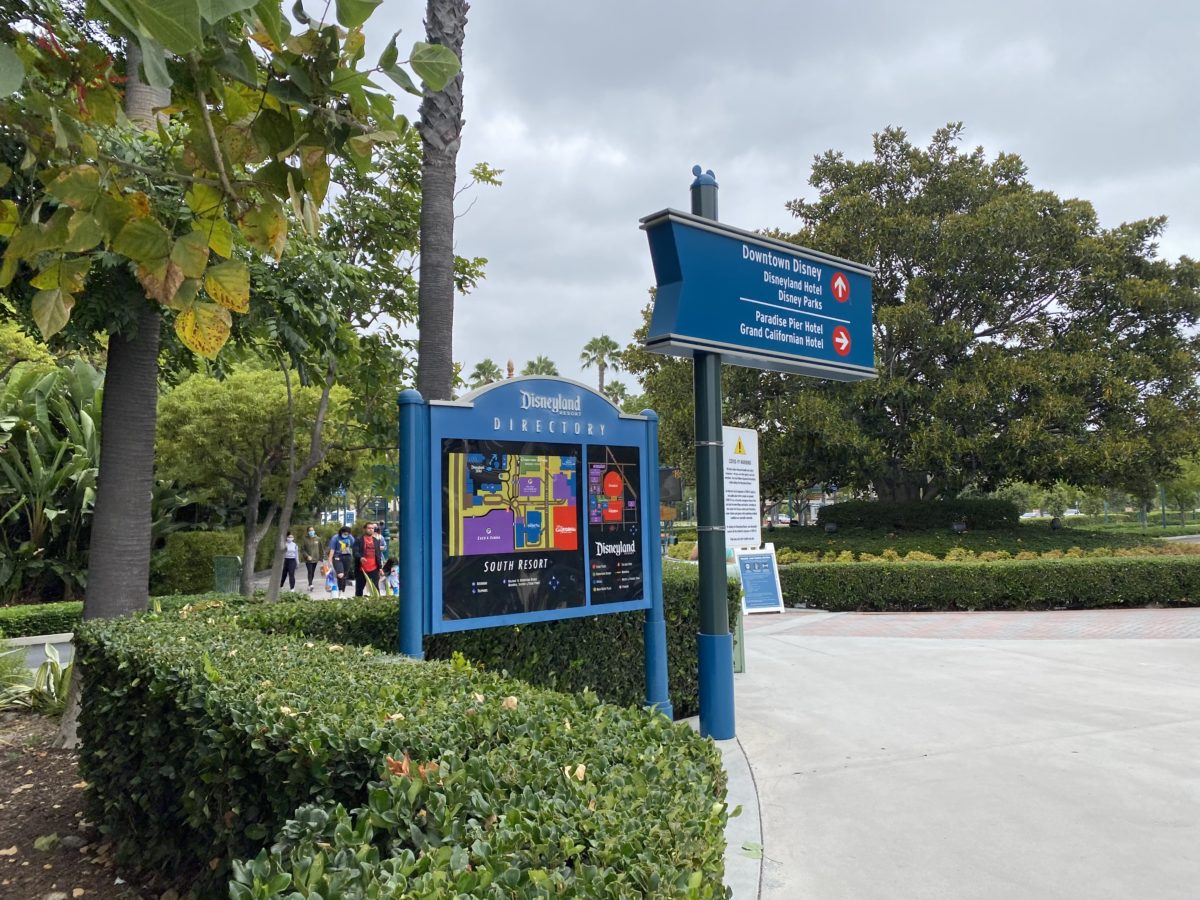 Around 11:30 am, there wasn't too much of a crowd in the parking lot.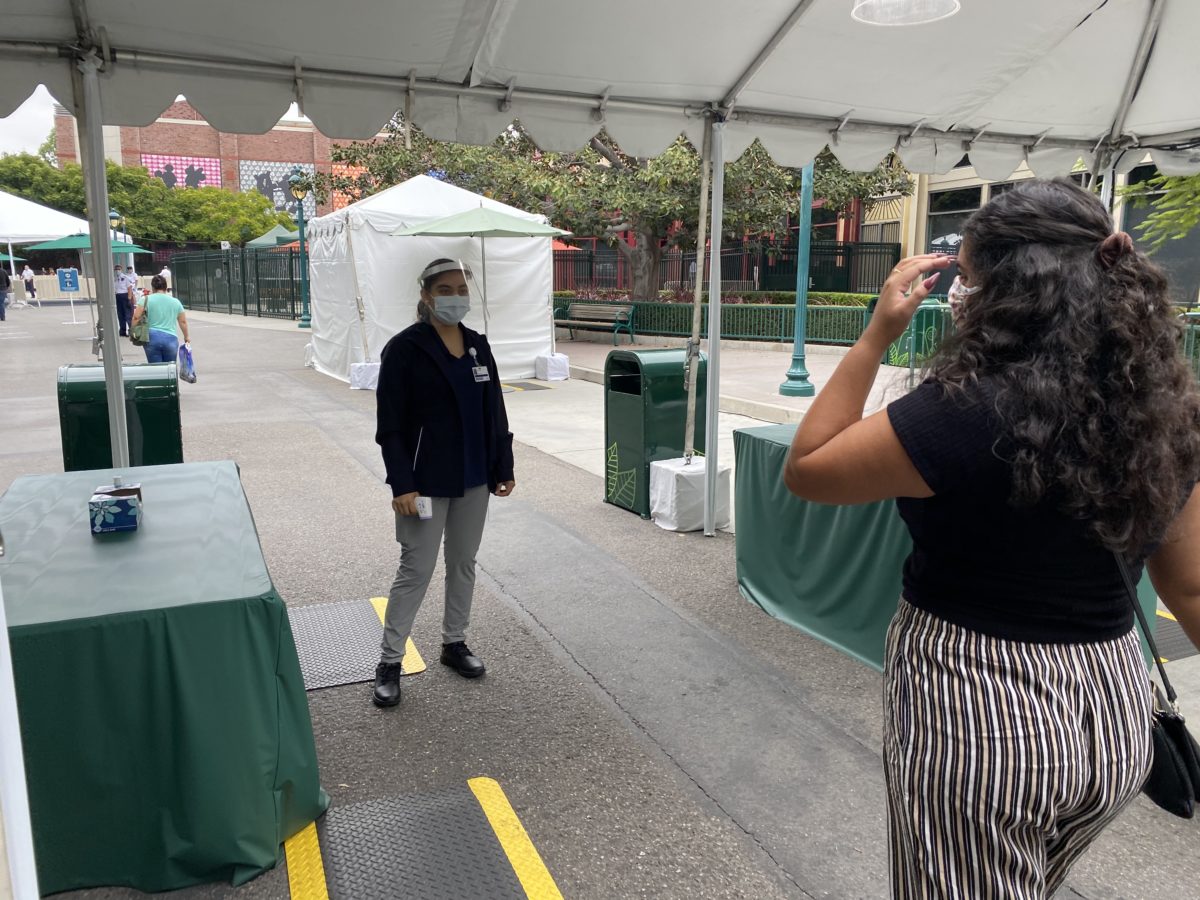 As always, temperature checks ran smoothly. It is asked that parties stay together as they are approaching the screening area.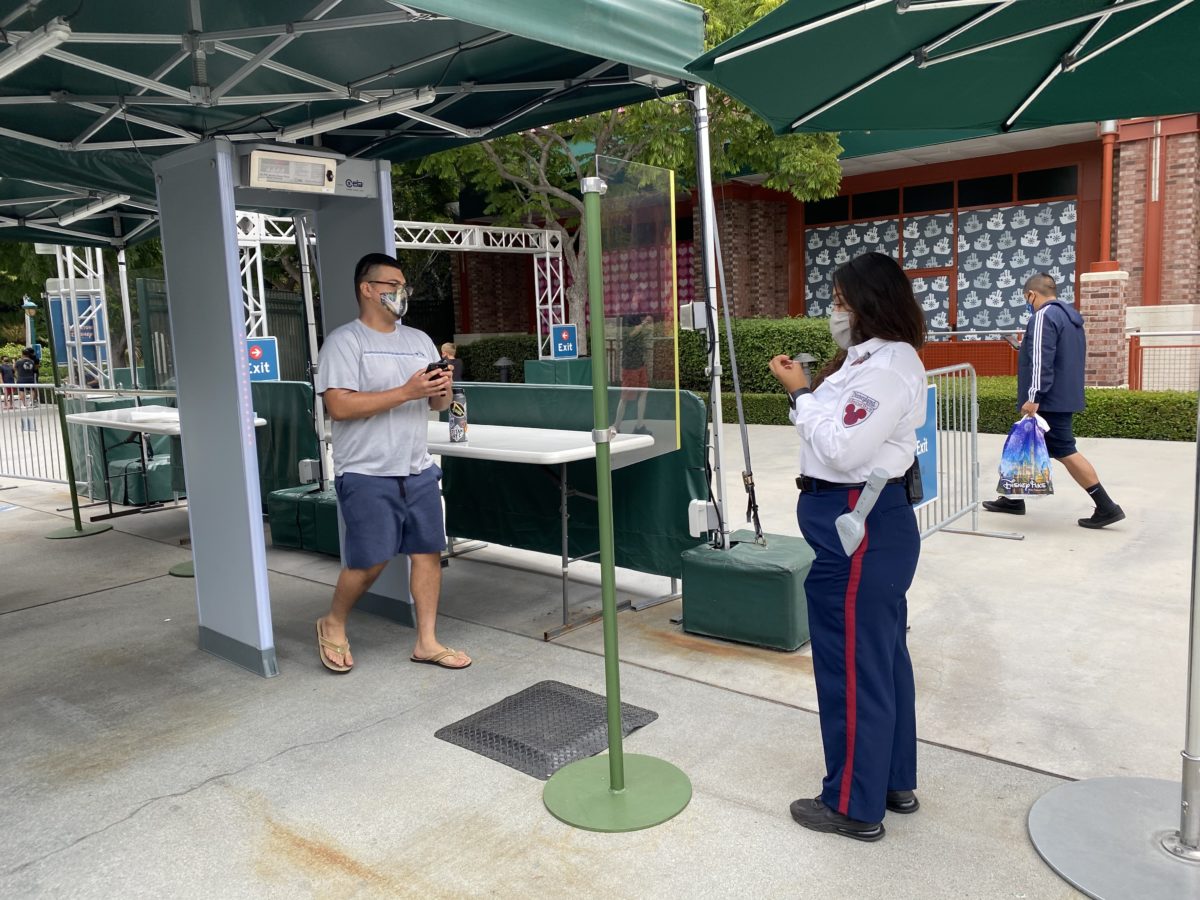 Security check had no line directly after the temperature screenings. Guests without a bag are asked to hold all their belongings close to their chest as they walk through the metal detector.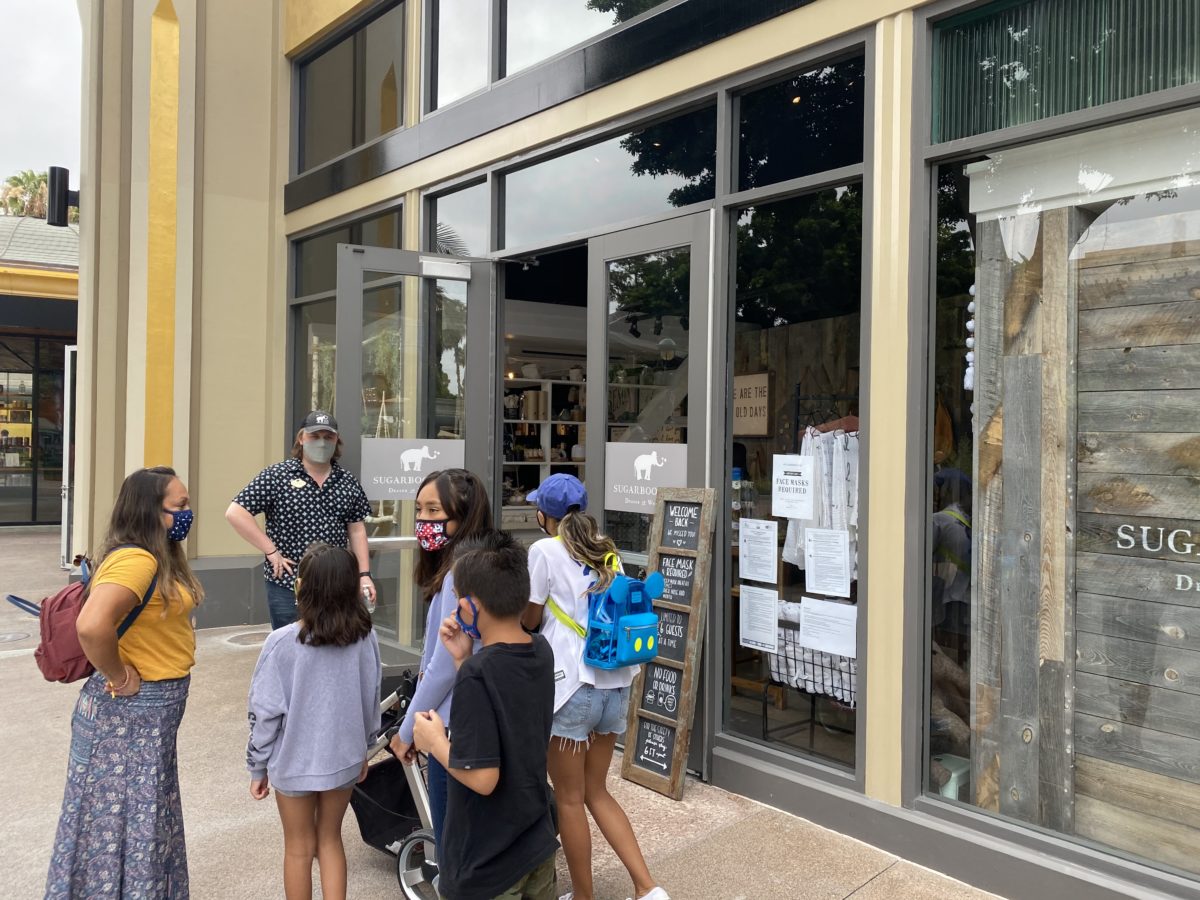 At Sugarboo & Co, there was a 5 minute wait to enter.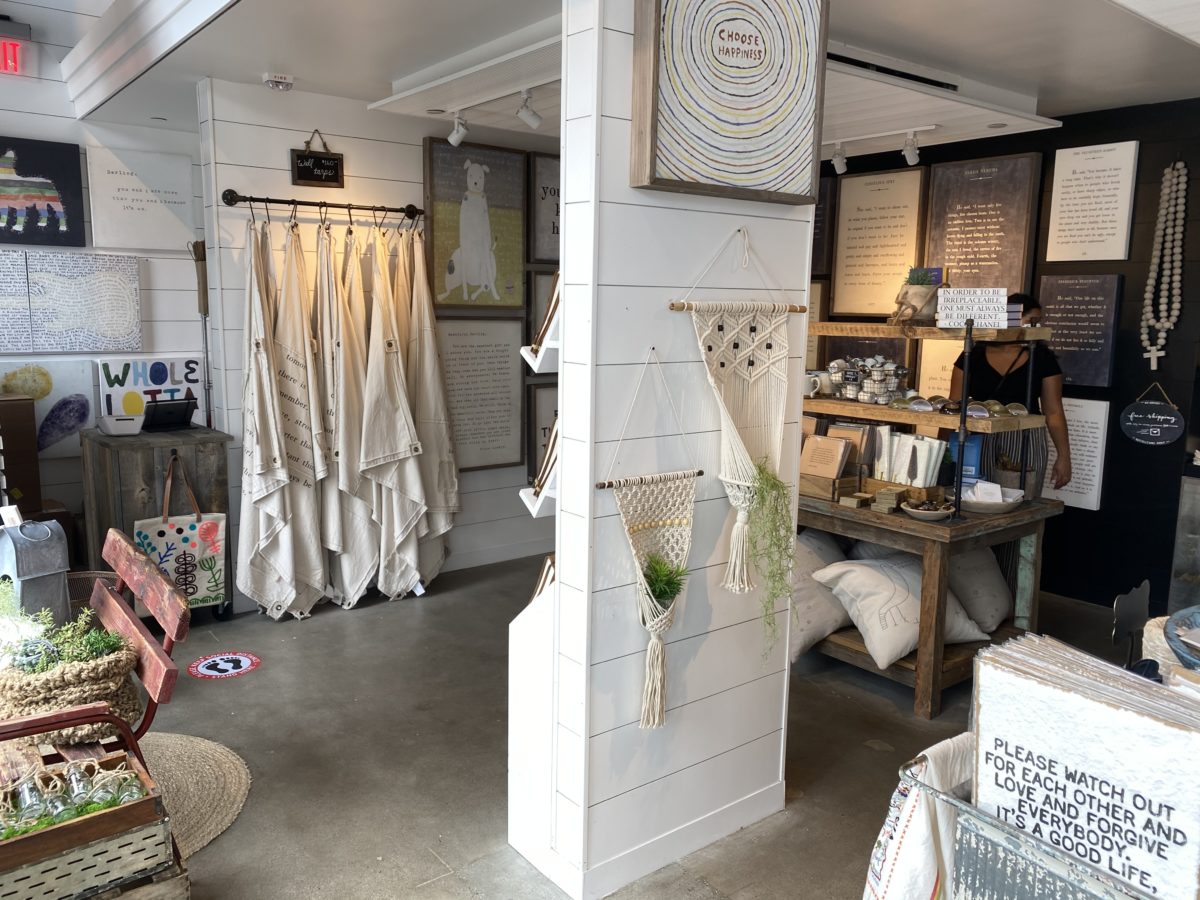 Small red markers were placed around the store to help guide guests while shopping.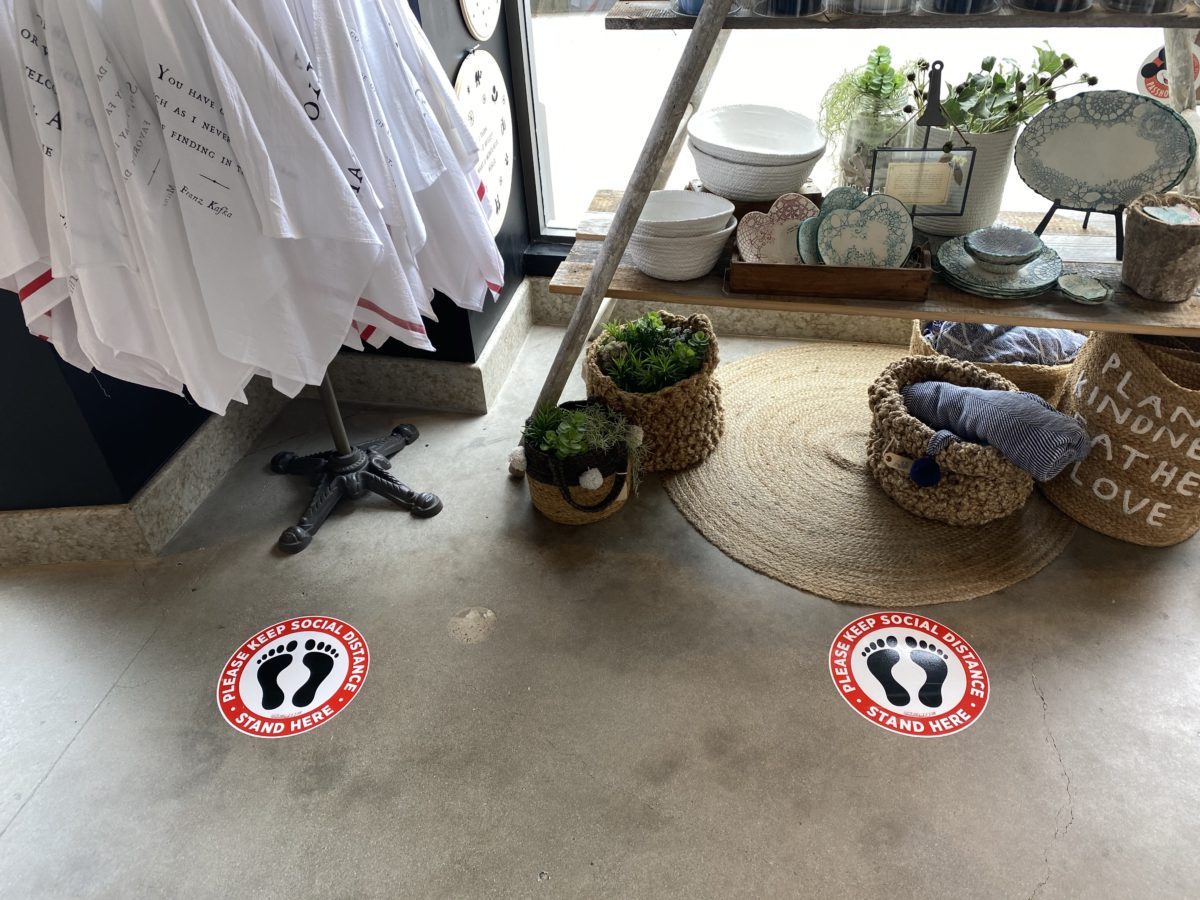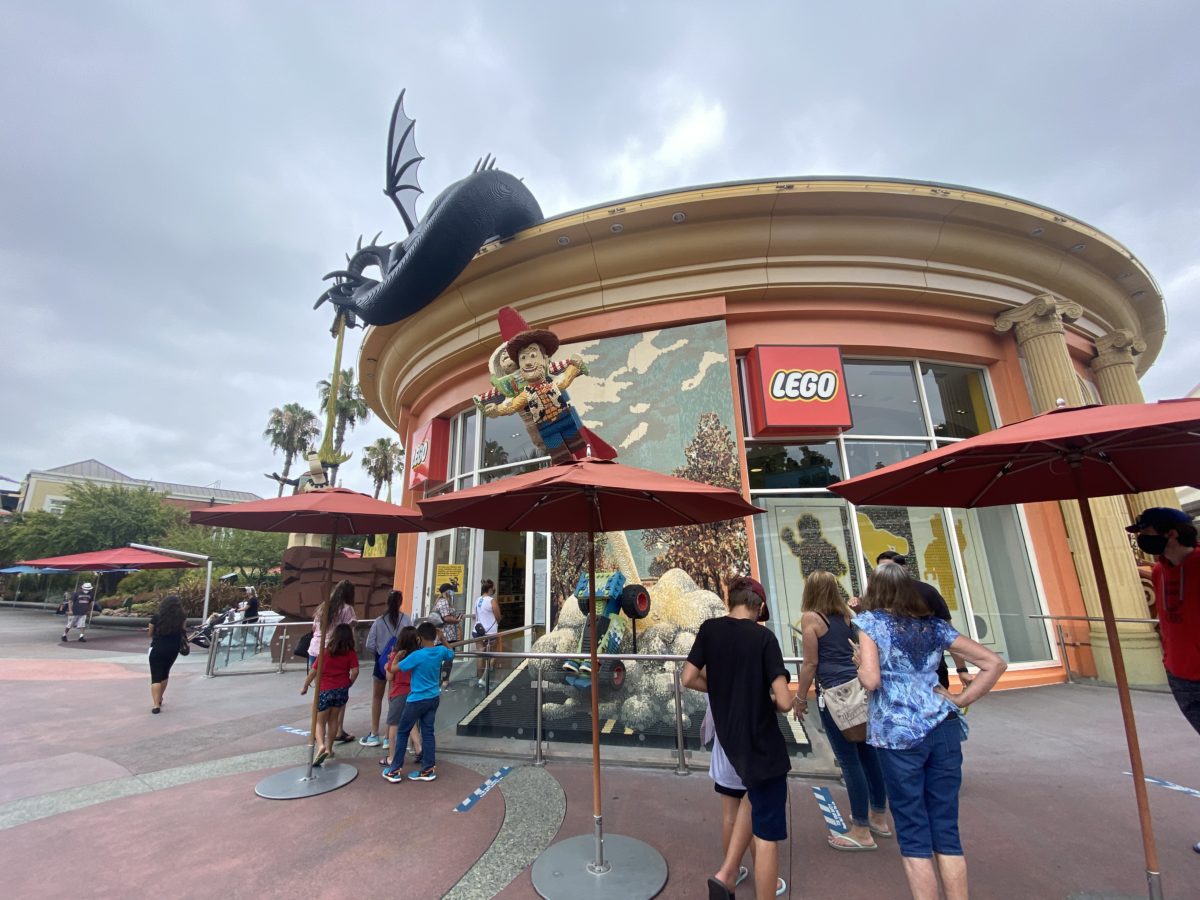 At the LEGO Store, there was a 1 hour virtual queue today.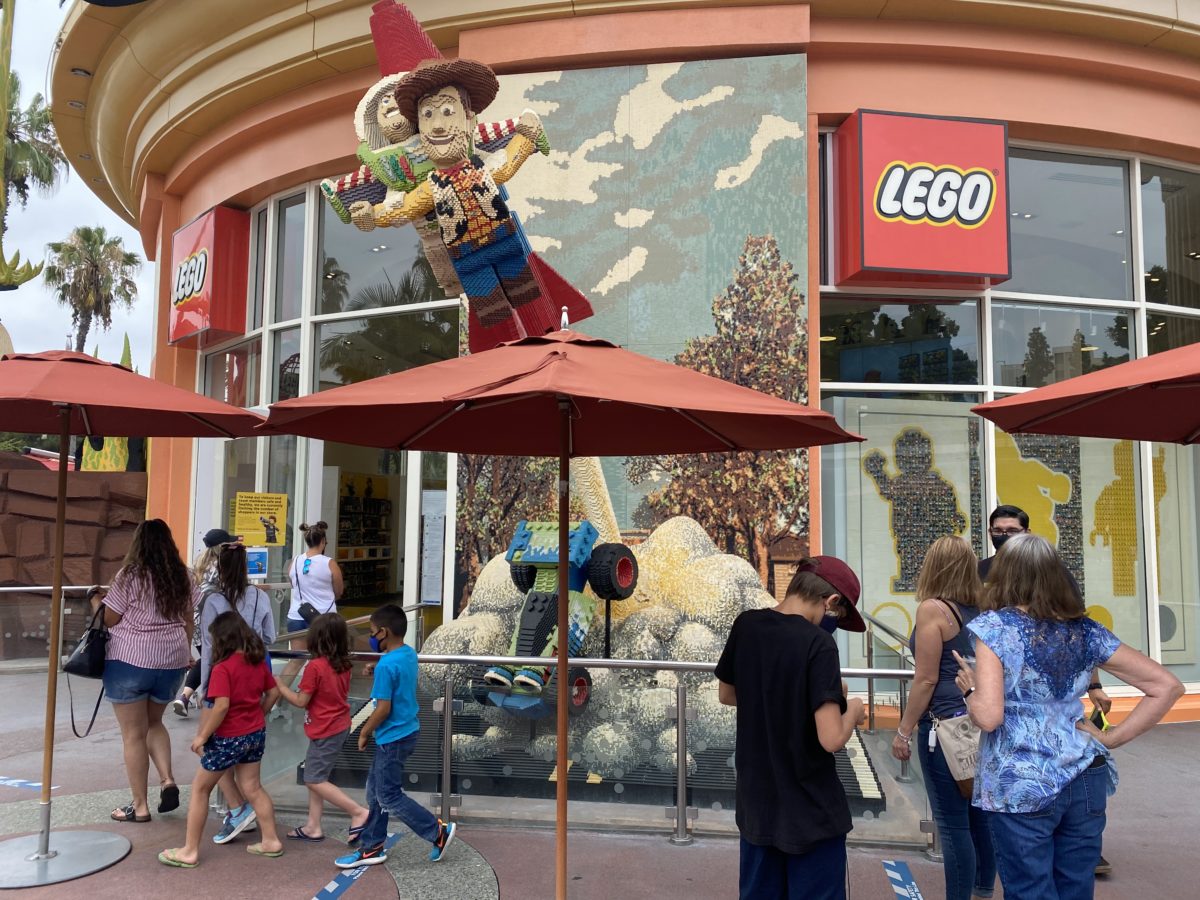 After you give your name and number to a LEGO Cast Member, you will be texted and then directed to a physical line.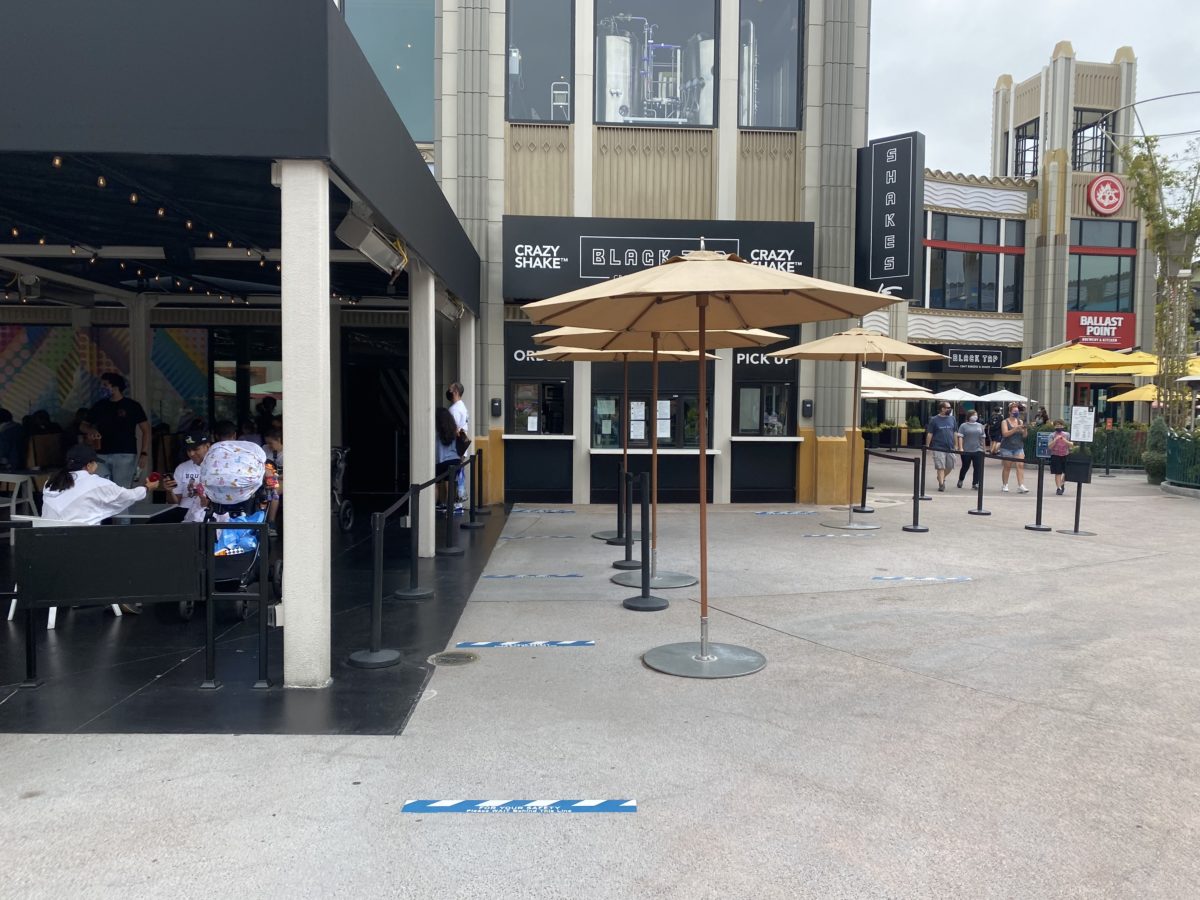 Black Tap was serving guests on the outdoor patio today.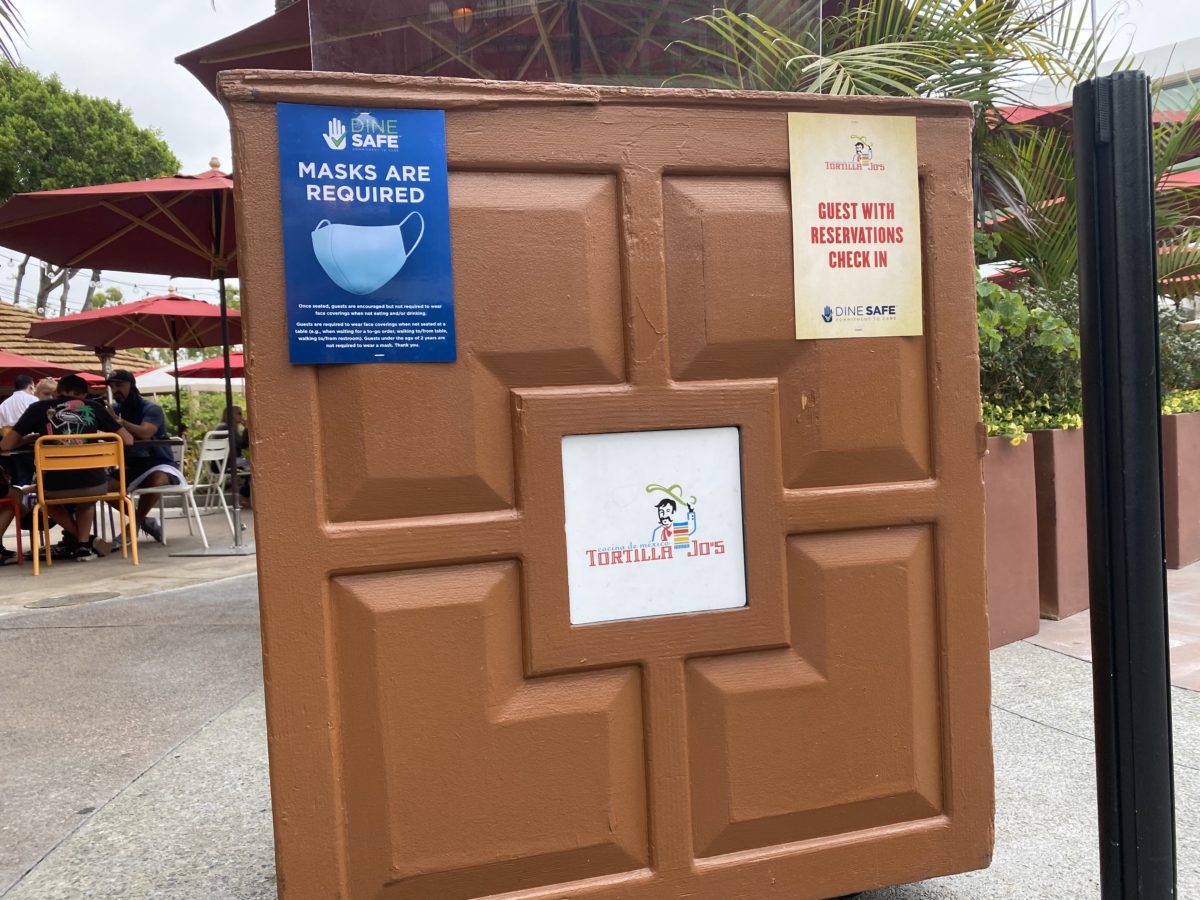 Tortilla Jo's opened today, inviting guests to enjoy a bite in their outdoor eating area. All indoor dining, including the Taqueria, remains closed due to California governor, Gavin Newsom's shutdown of indoor dining rooms.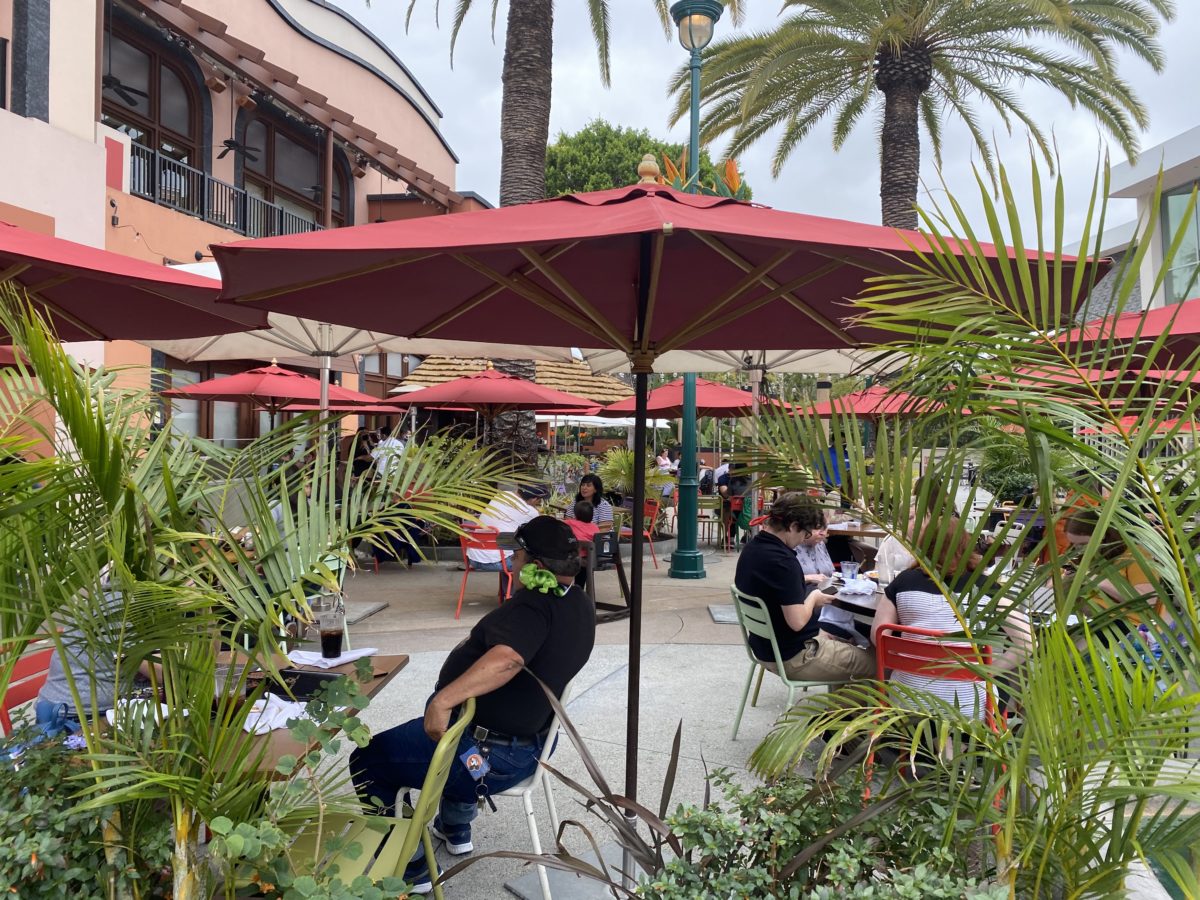 Tables were spaced out appropriately. Tortilla Jo's will be open every day from 11am through 8pm.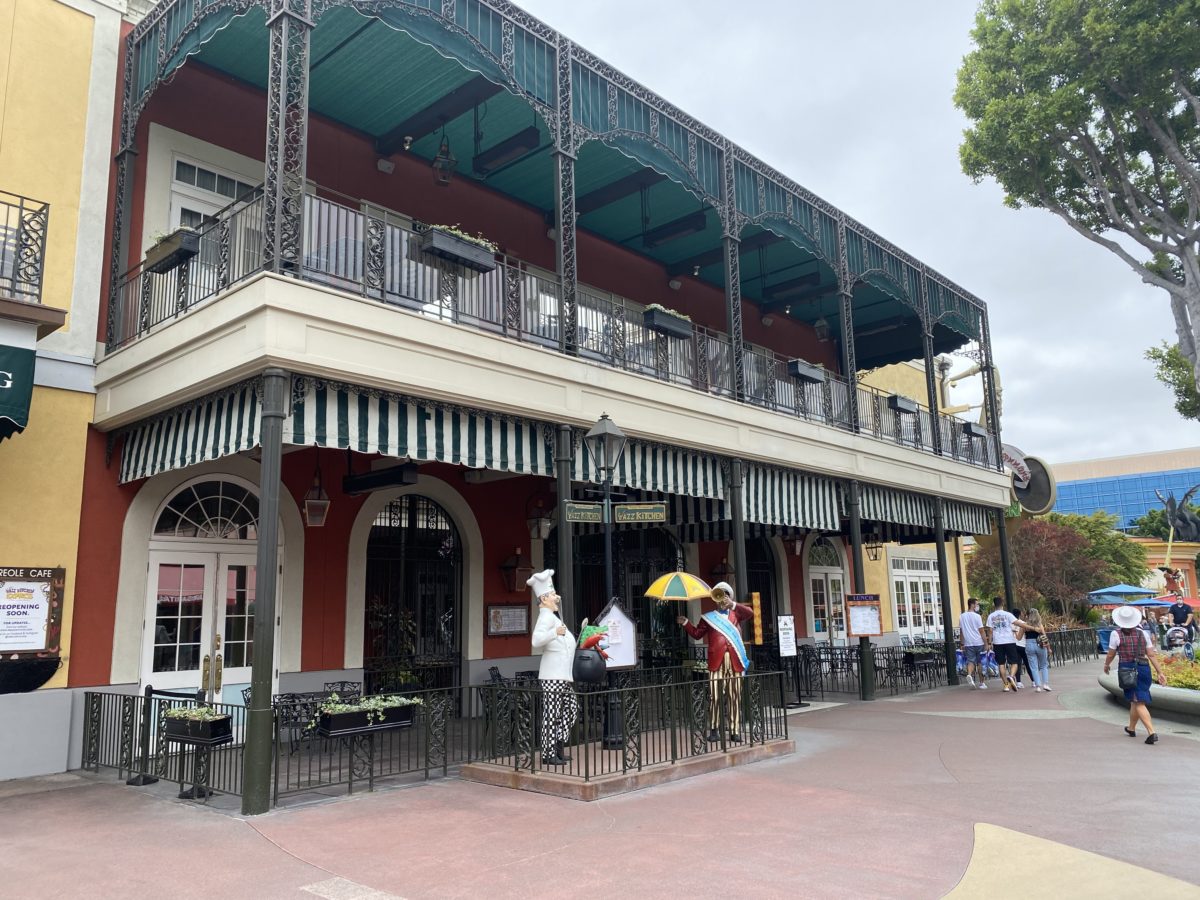 Ralph Brennan's Jazz Kitchen still remains closed. No reopening date has been released yet.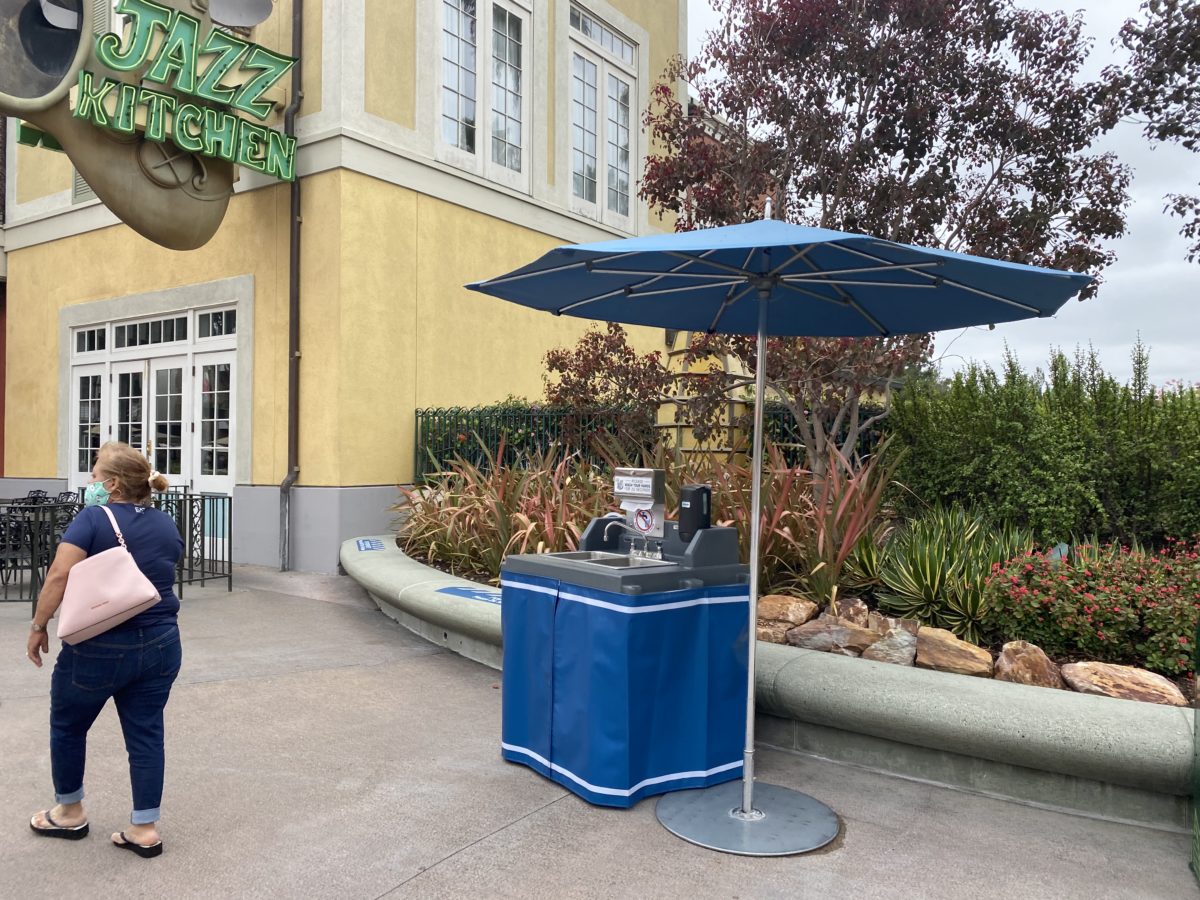 Hand washing stations can be found around Downtown Disney. Make sure you wash your hands for at least 20 seconds.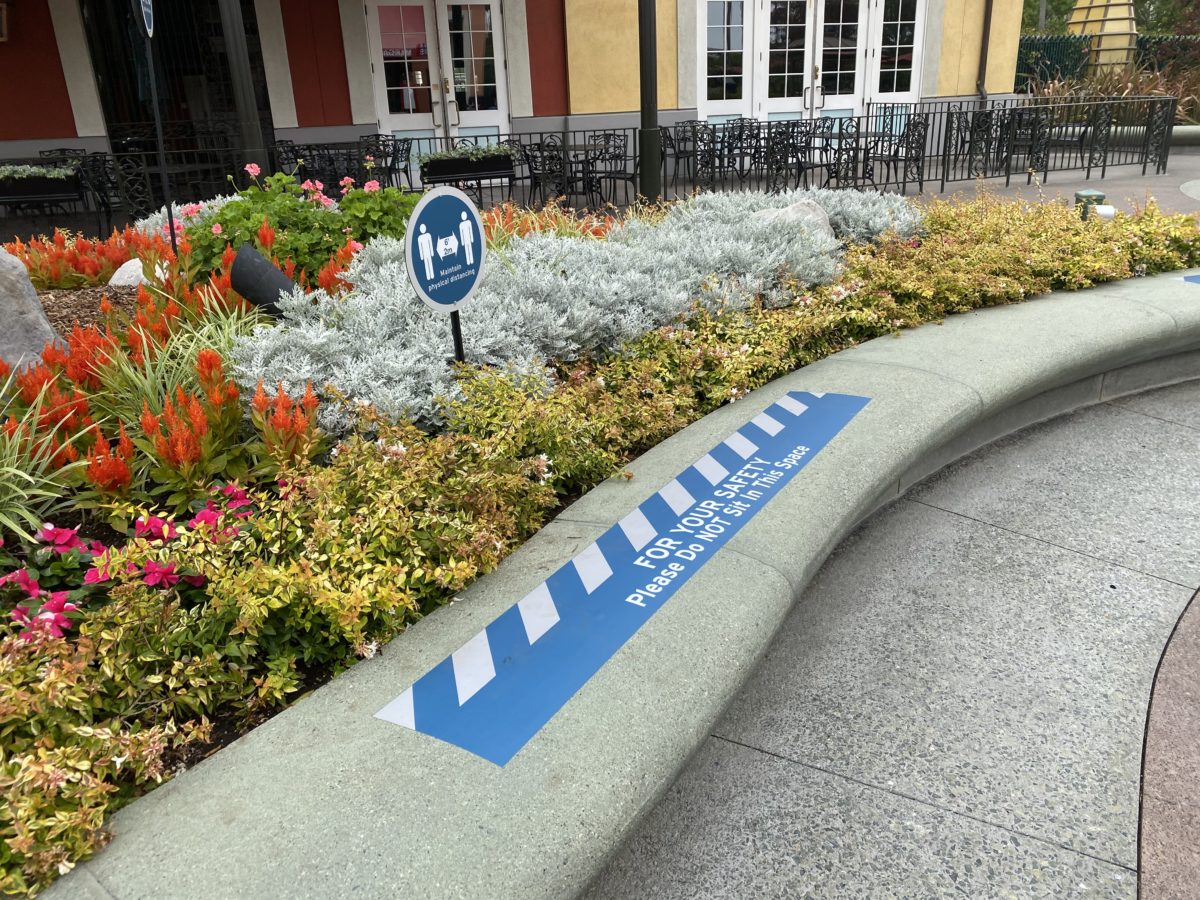 "For your safety, please do not sit on this space" markers are placed on outdoor benches.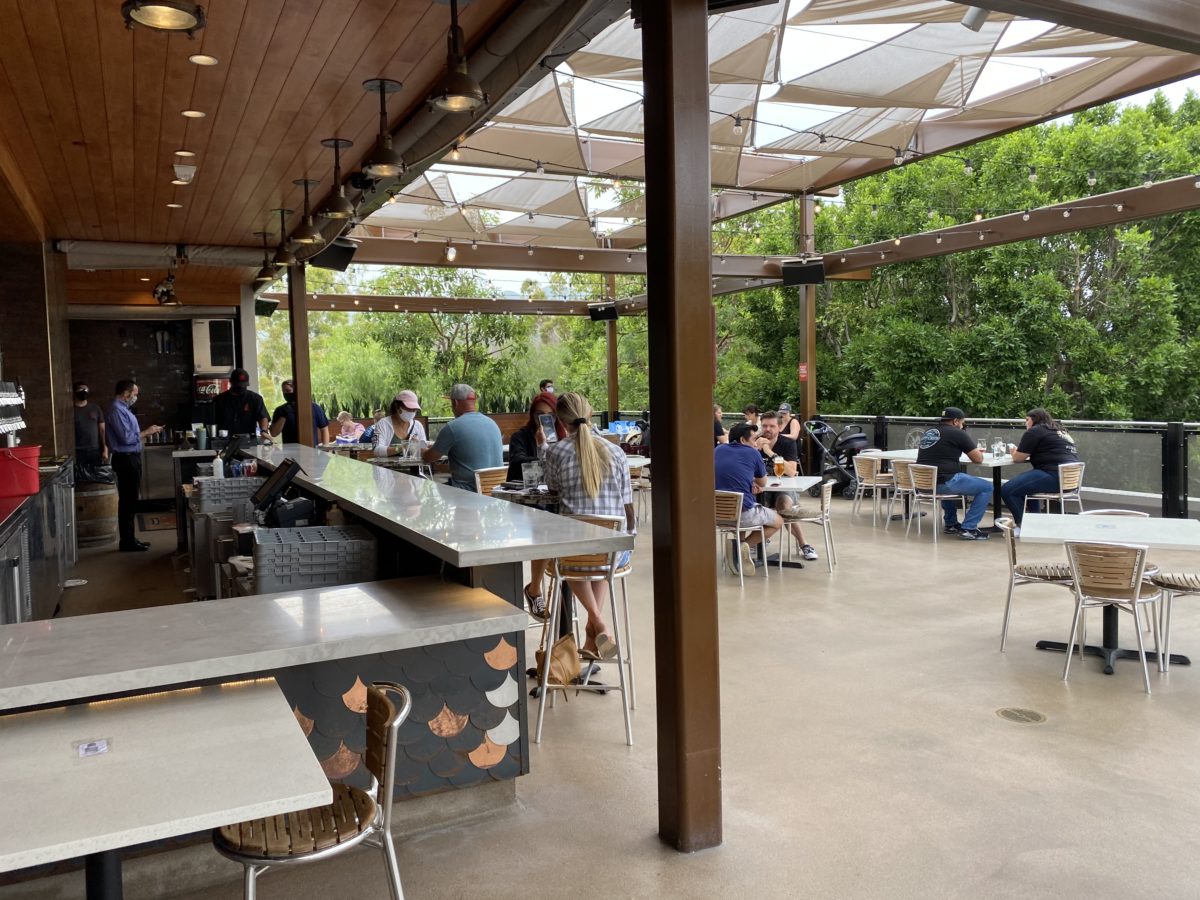 Joining Tortilla Jo's, Ballast Point Brewing Company opened to guests today. Once you check in with a host at the entrance, you will be directed upstairs. On the upstairs patio, tables are socially distanced, with plenty of space in between. Ballast Point will be open every day from 10am to 7pm.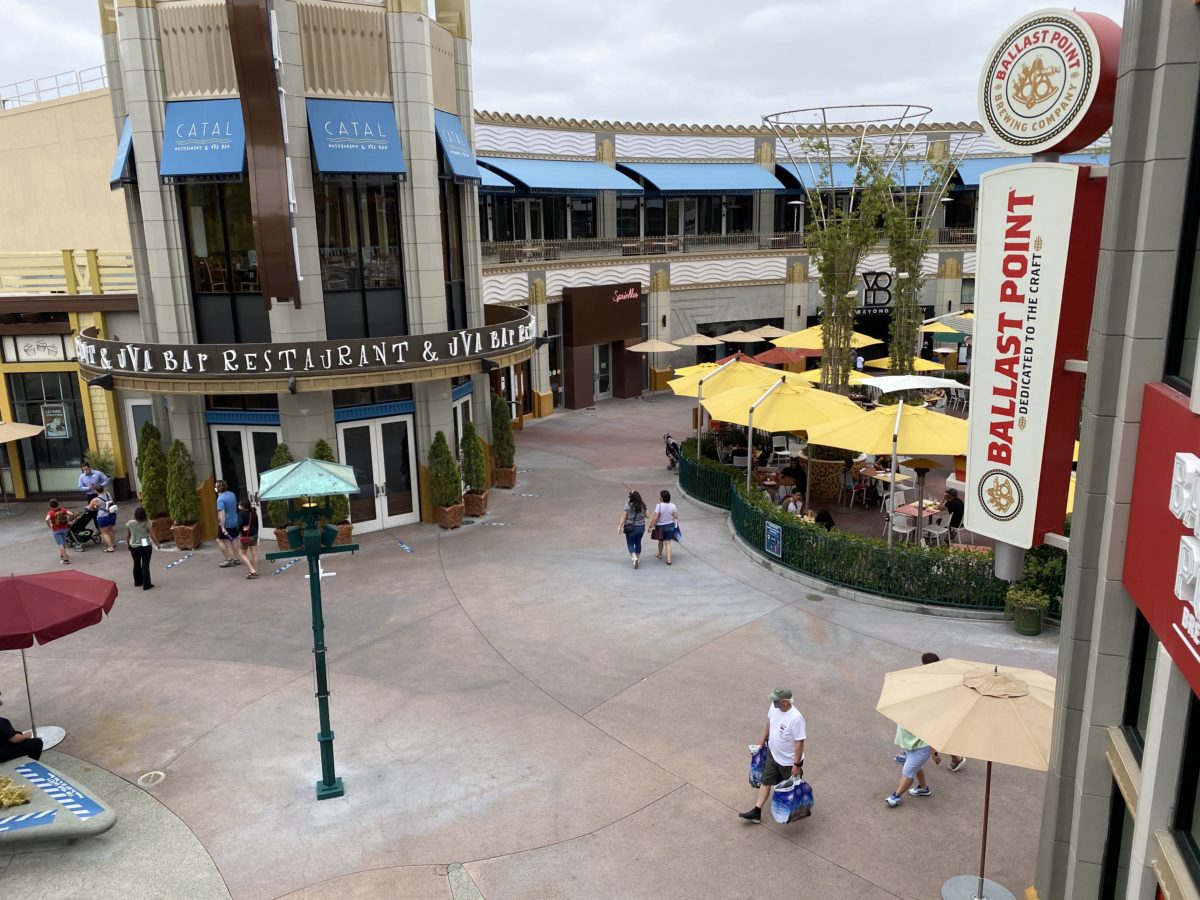 As you can see from this photo, it was a quiet day on the Western side of Downtown Disney.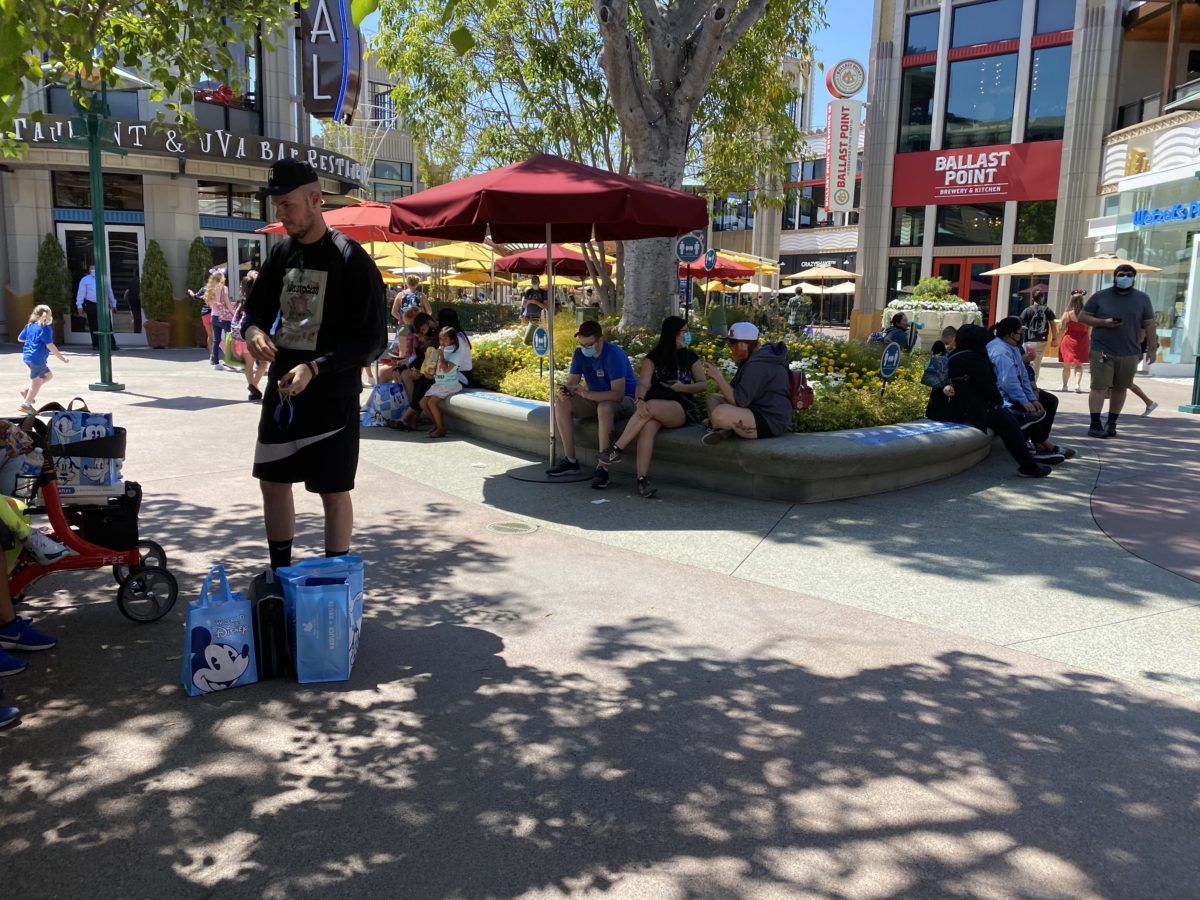 As we started walking closer to World of Disney, we noticed more crowds.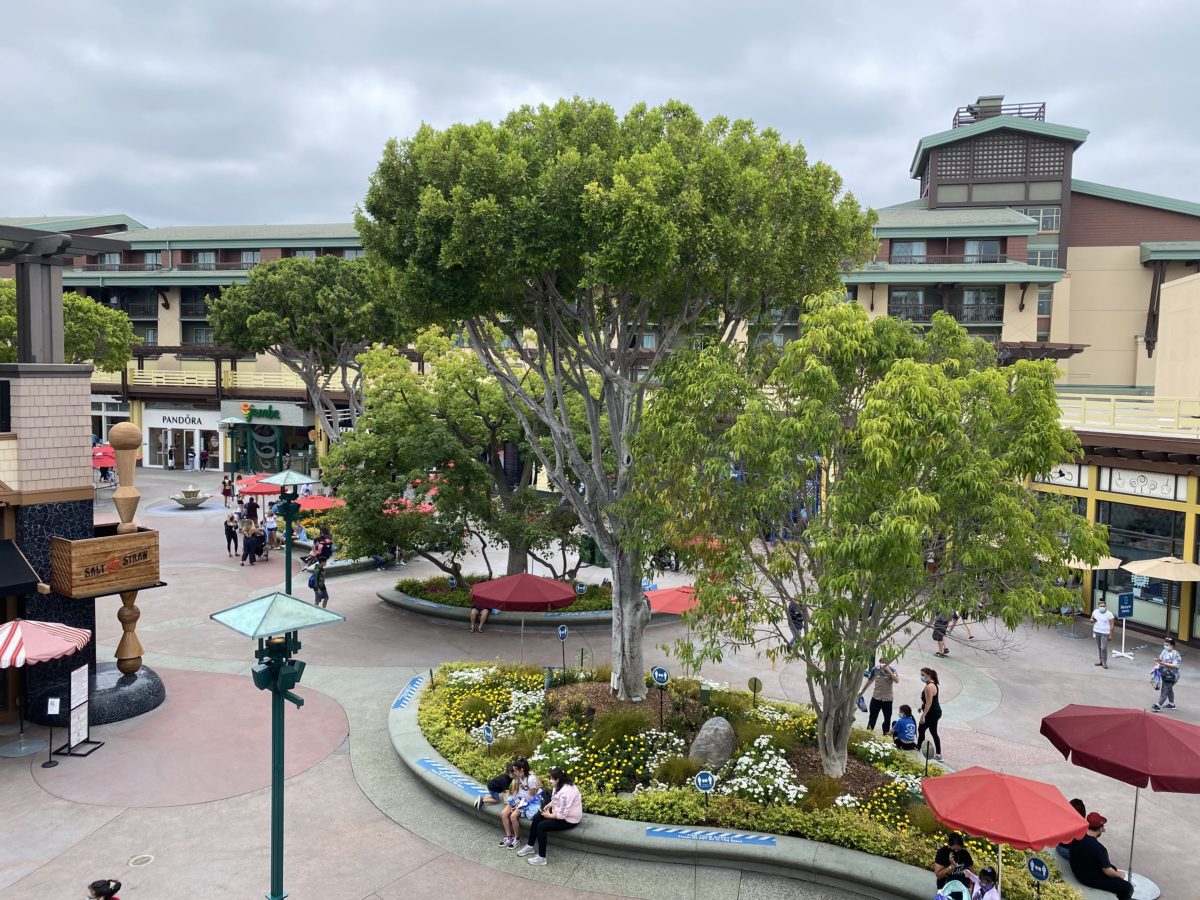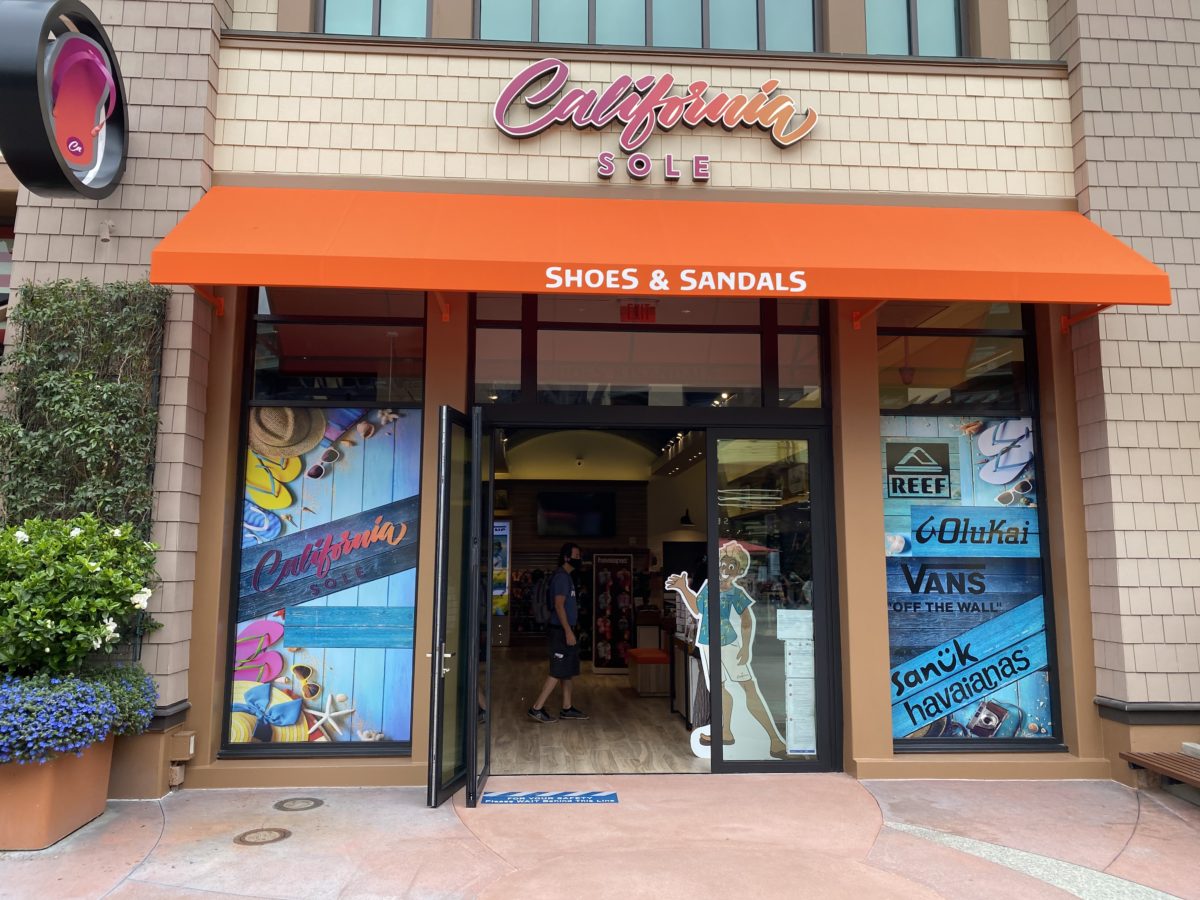 California Sole opened to guests yesterday at Downtown Disney. This location was formerly home to the Sanuk store.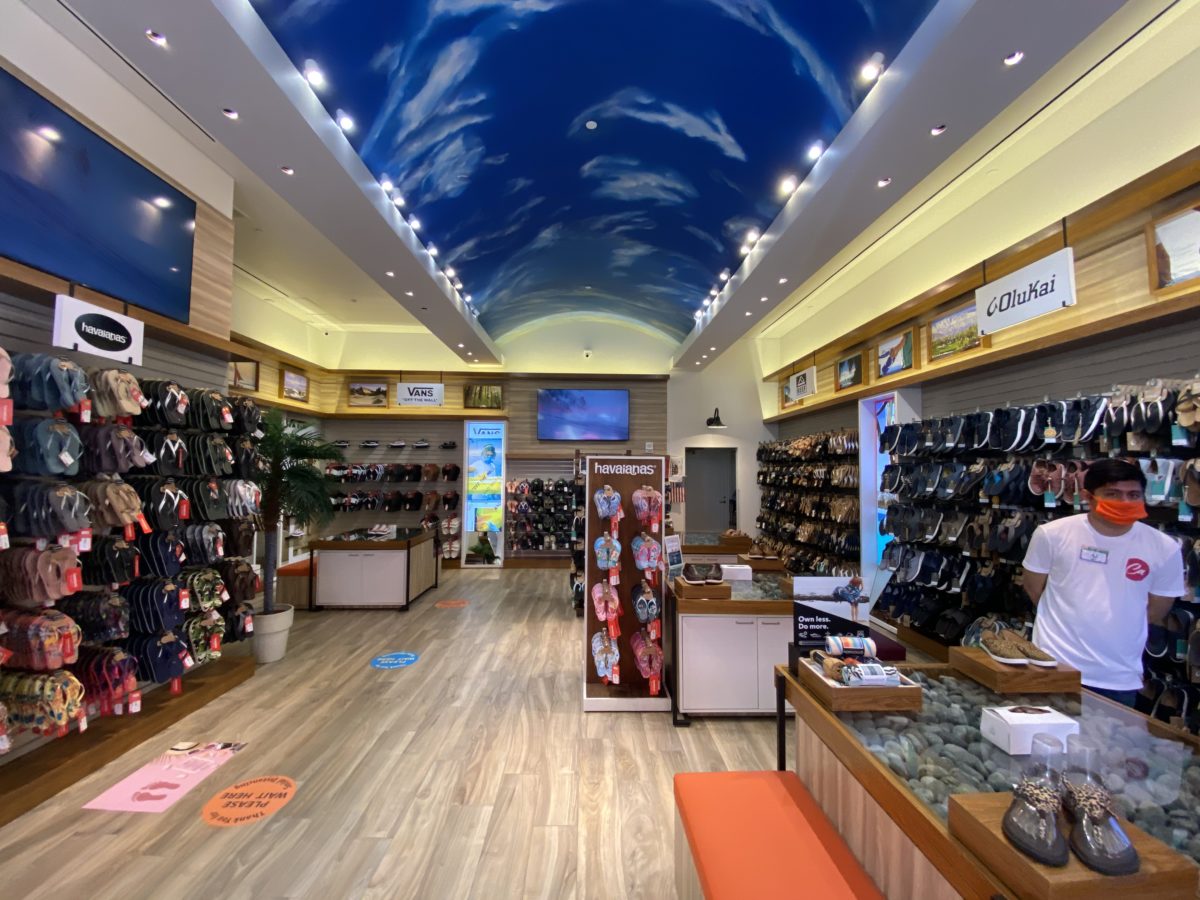 The shop offers "some of California's most iconic shoe and sandal brands." Stop by to check out their vast array of options.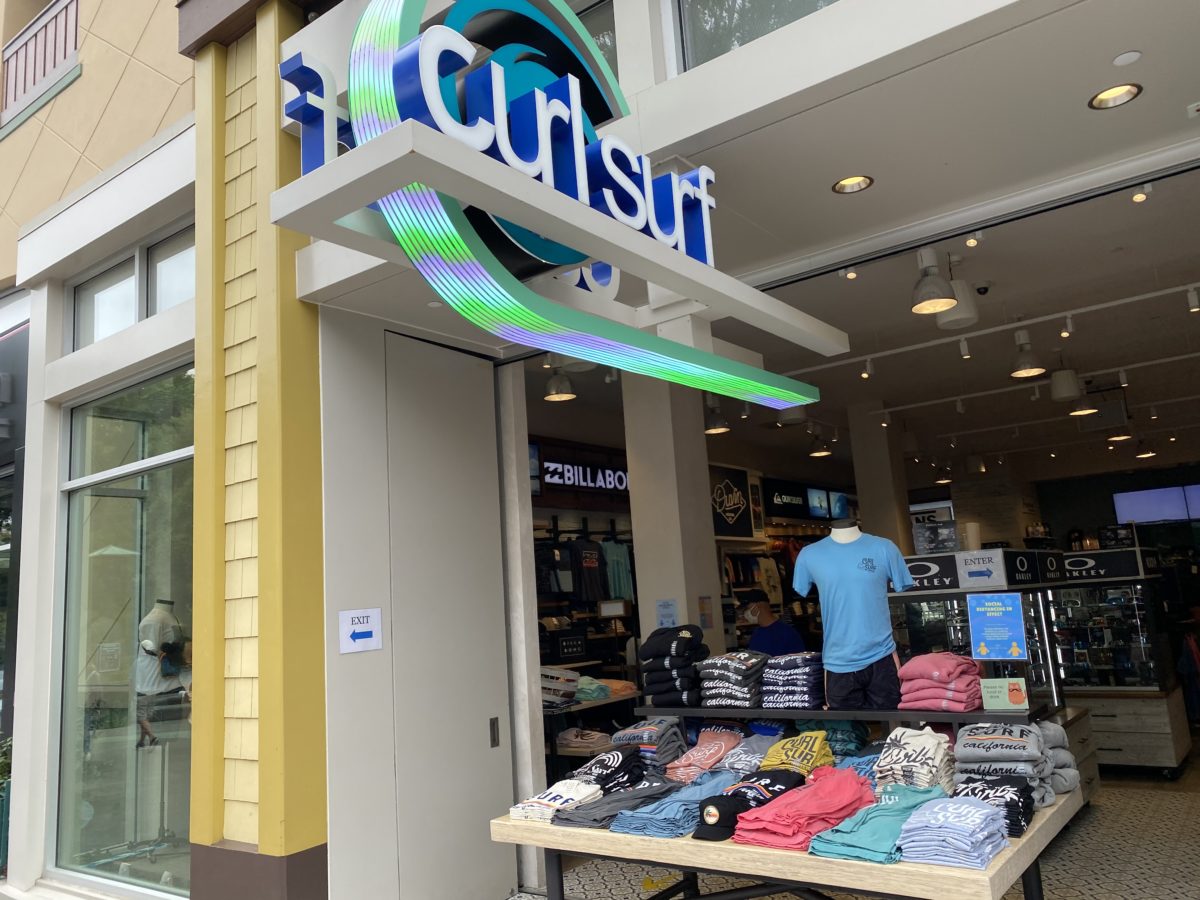 Curl Surf Shop had no wait to enter today.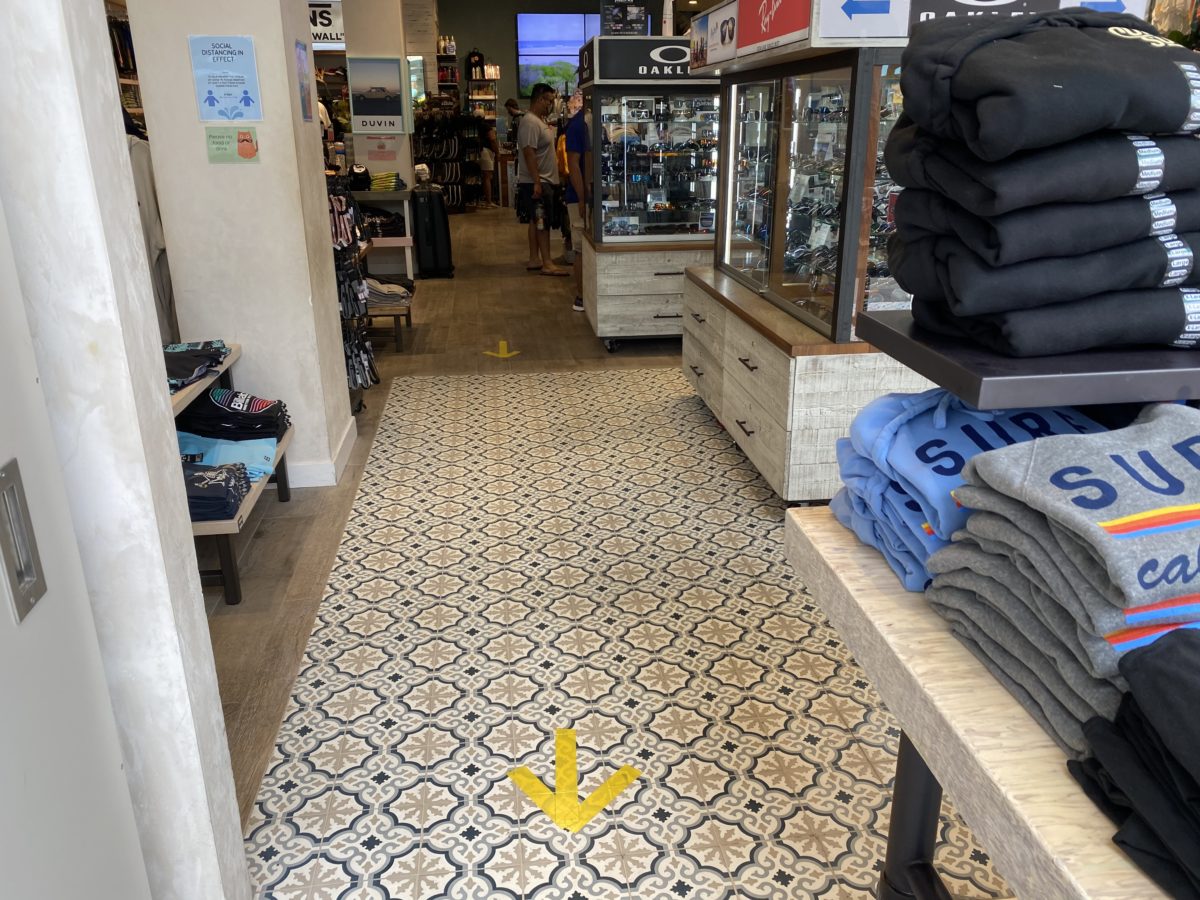 Arrows guide people easily and safely through the store.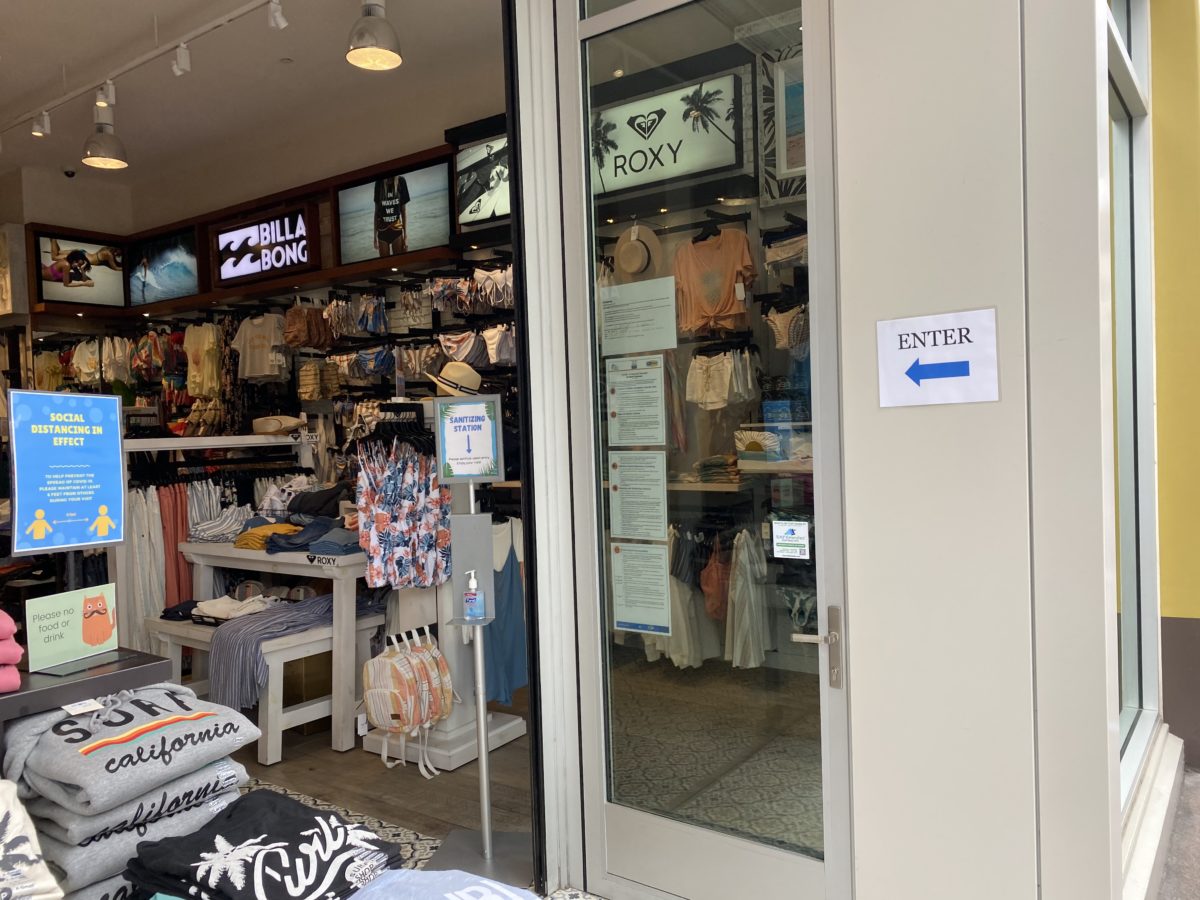 A sanitizing station was placed to the right of the entrance for guests to use on their way in.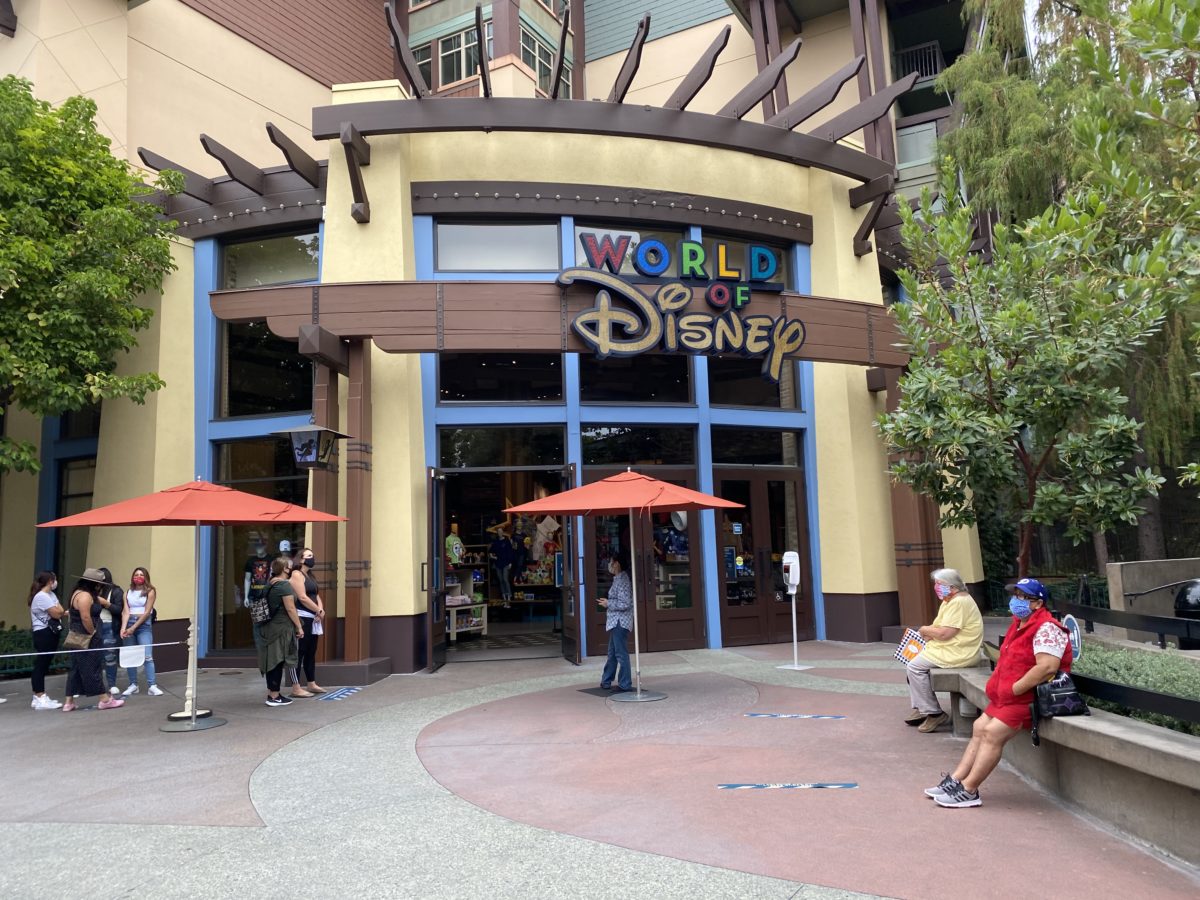 World of Disney had an hour wait today with no virtual queue available.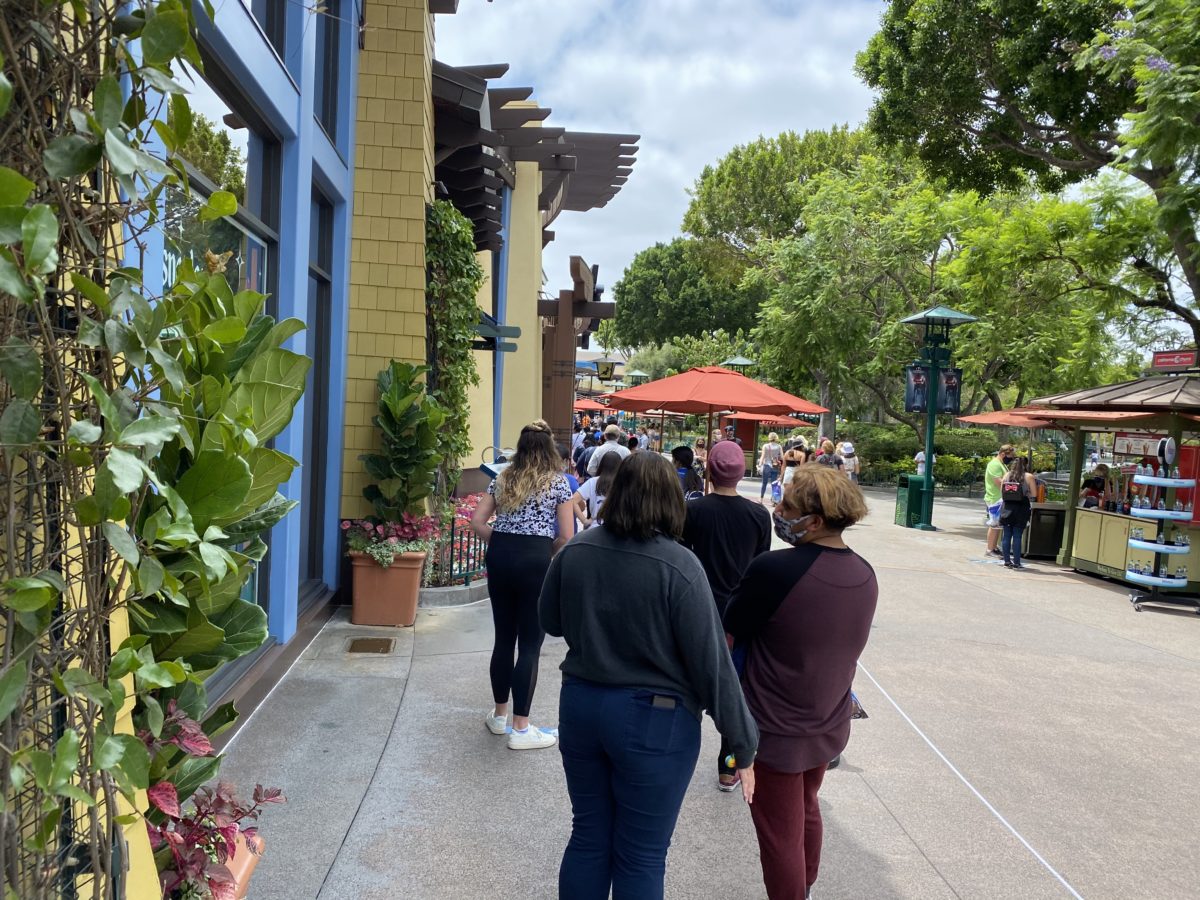 Shoppers stood on blue markers while waiting to enter the store.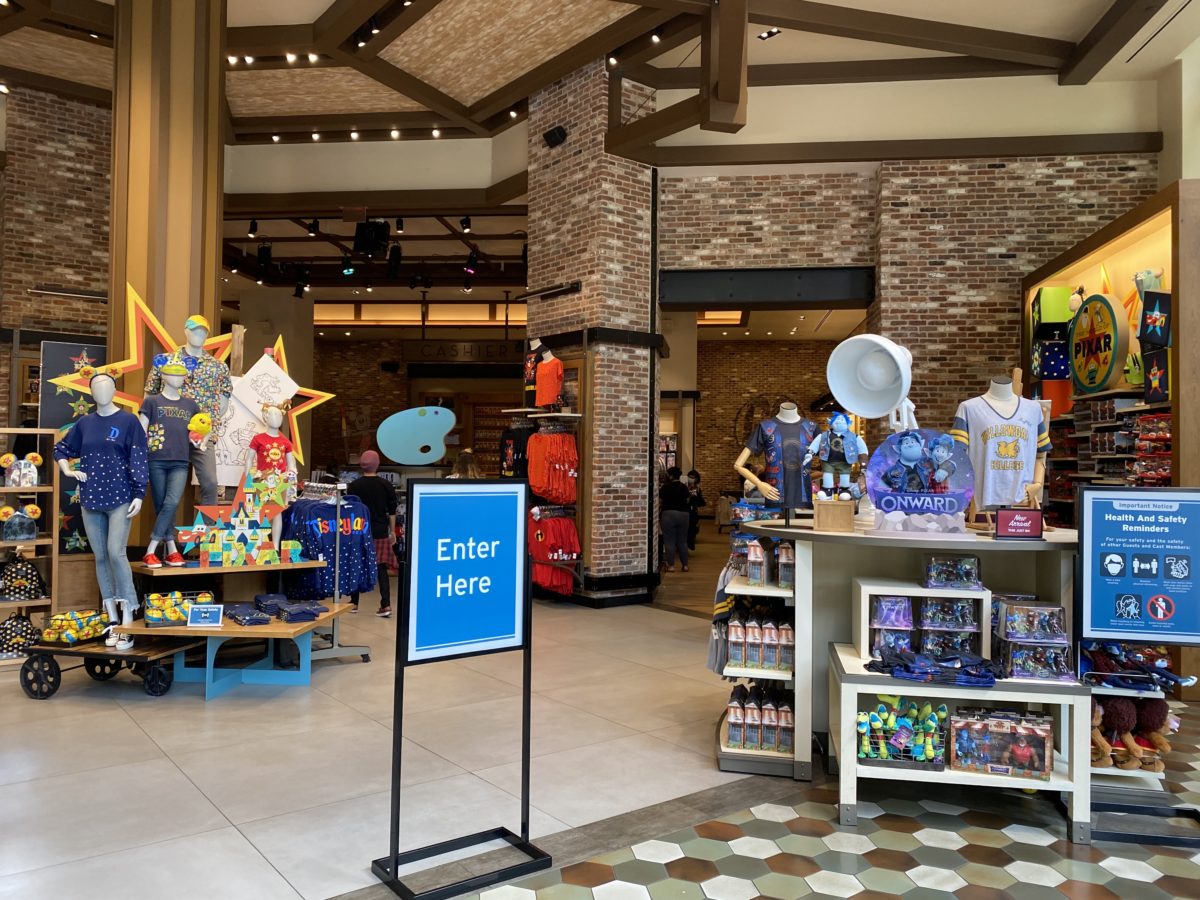 Made it in! With all the excitement of the 65th anniversary merchandise calming down, let's take a look at some of the other new merchandise available at World of Disney.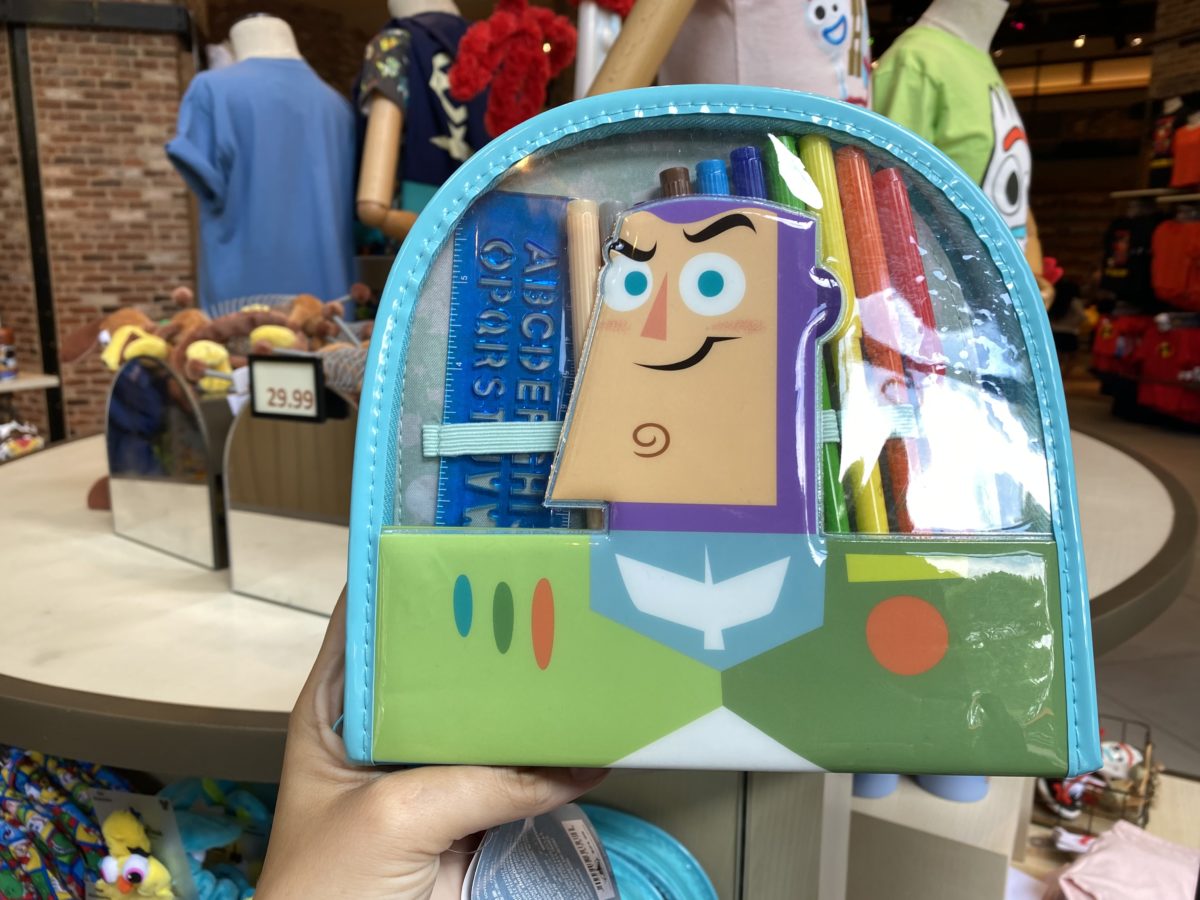 This Buzz Lightyear Zip-Up Stationery Kit is $24.99. It includes 10 markers, 10 color pencils, a glue stick, one eraser, a pencil sharpener, two sharpened, pencils, a retractable black ink pen, 6" ruler with a traceable alphabet, scissors, a zip closure pouch, and a detachable PVC Alien zip pull with a lobster claw clasp.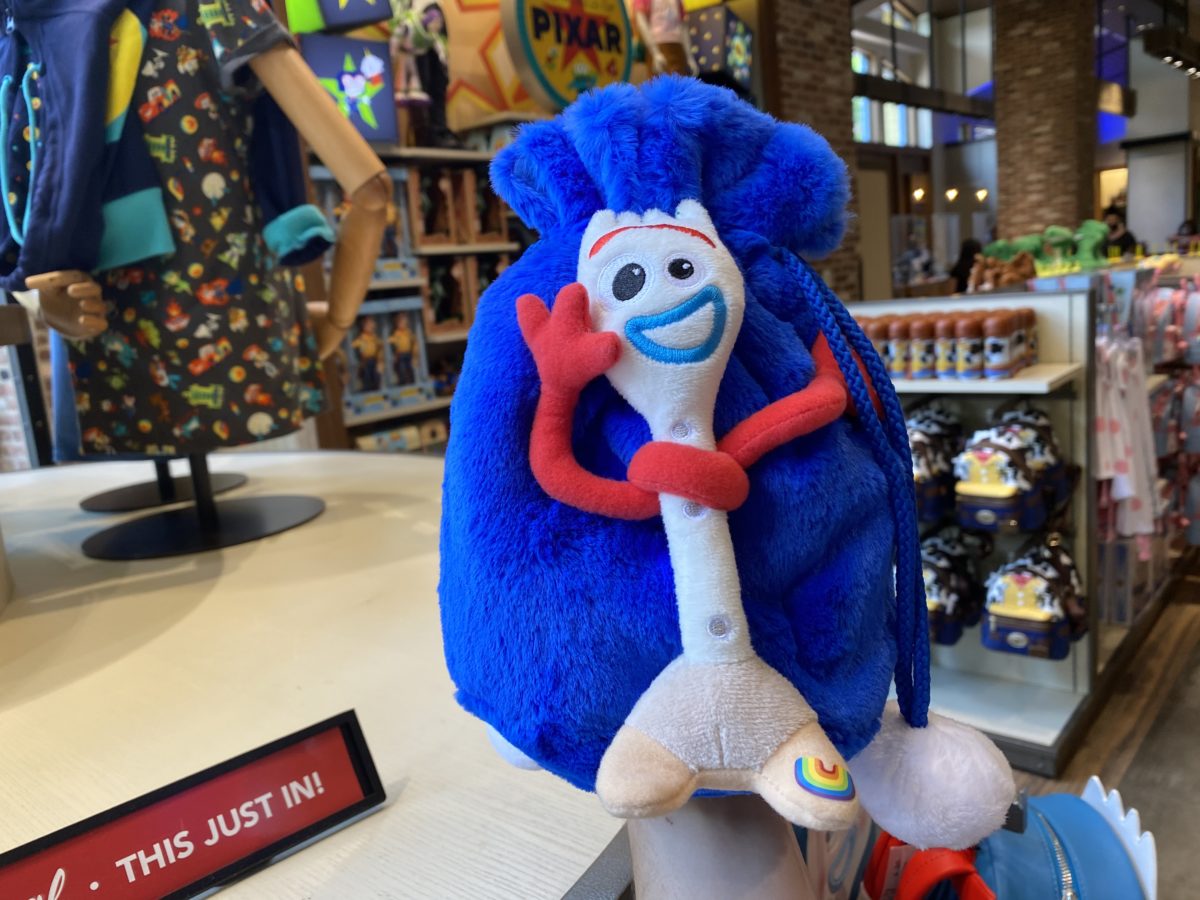 This new plush Forky drawstring bag is priced at $24.99.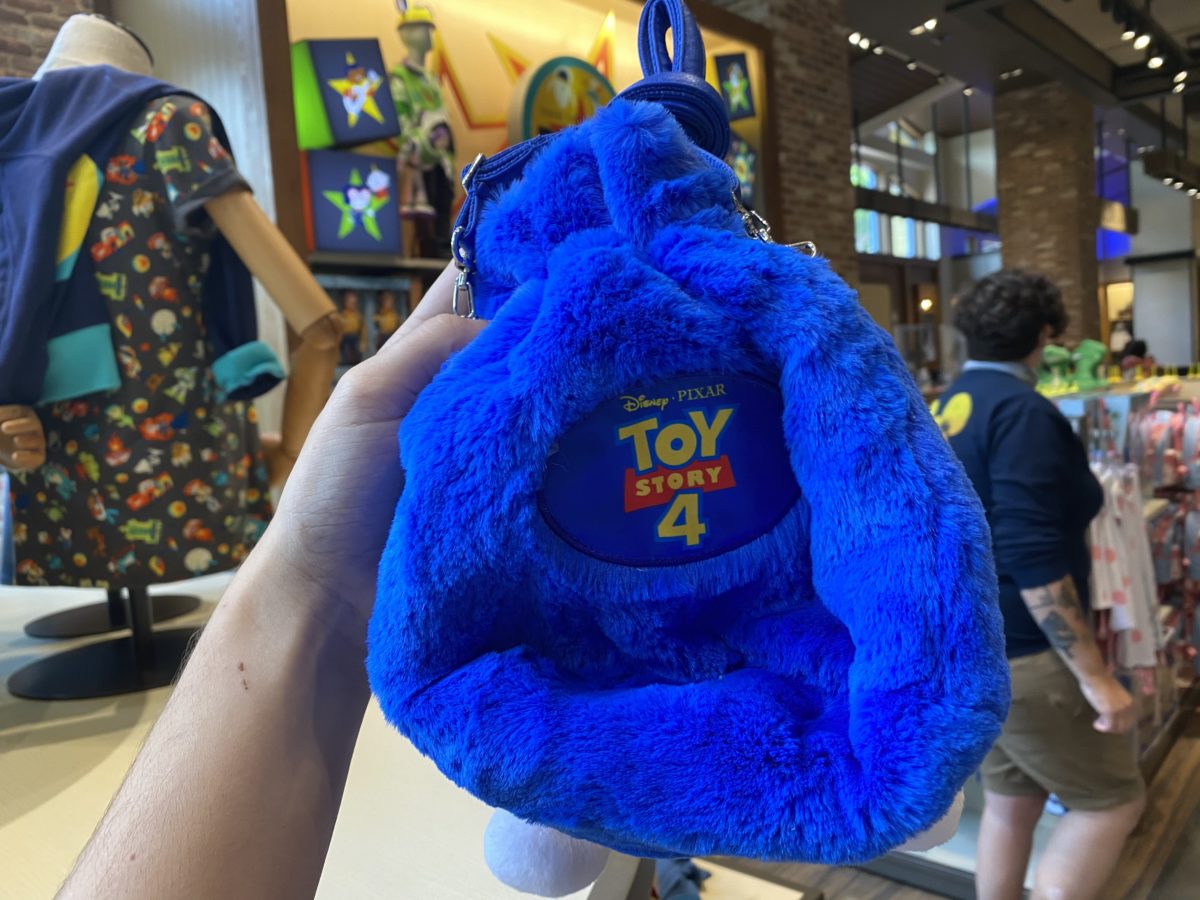 The back of the soft blue fur bag has the Toy Story 4 logo.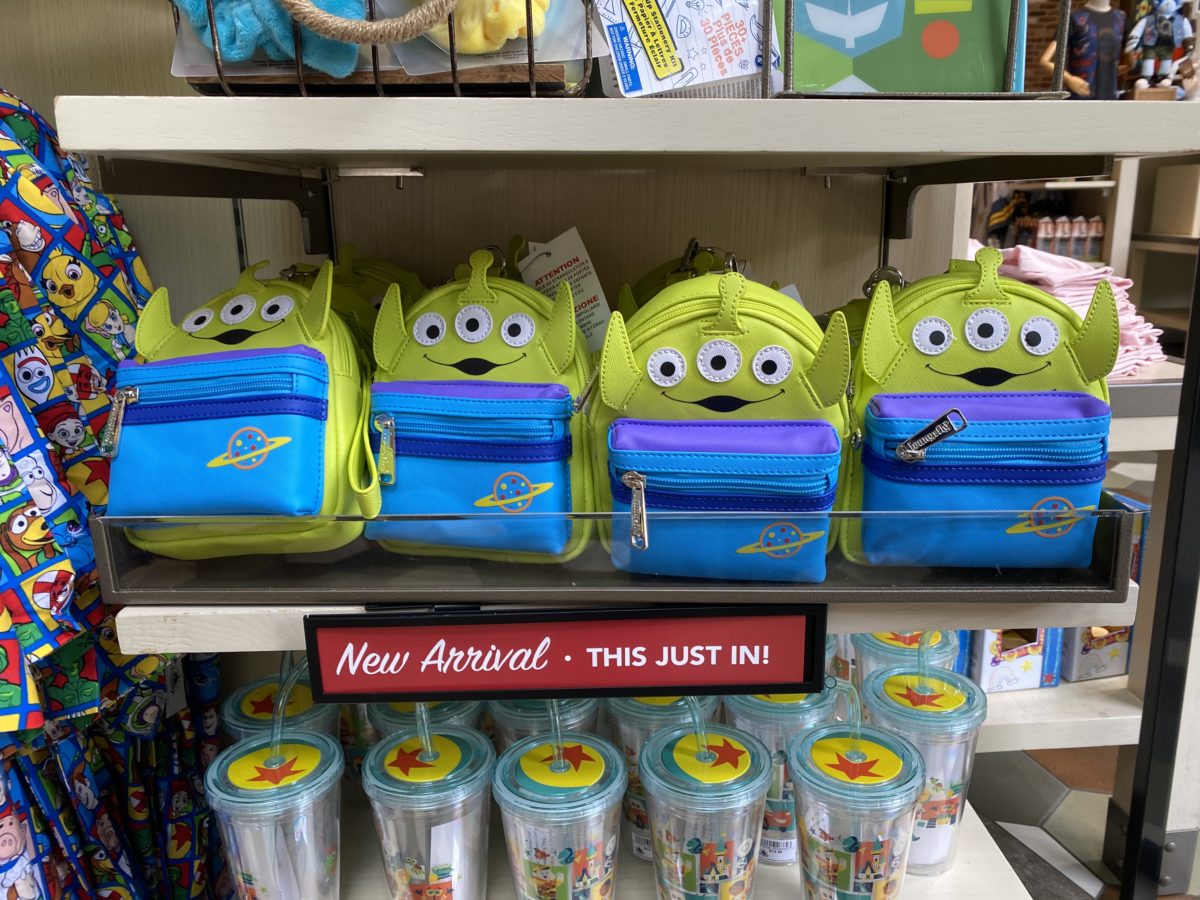 This Toy Story alien wristlet by Loungefly is available for $40.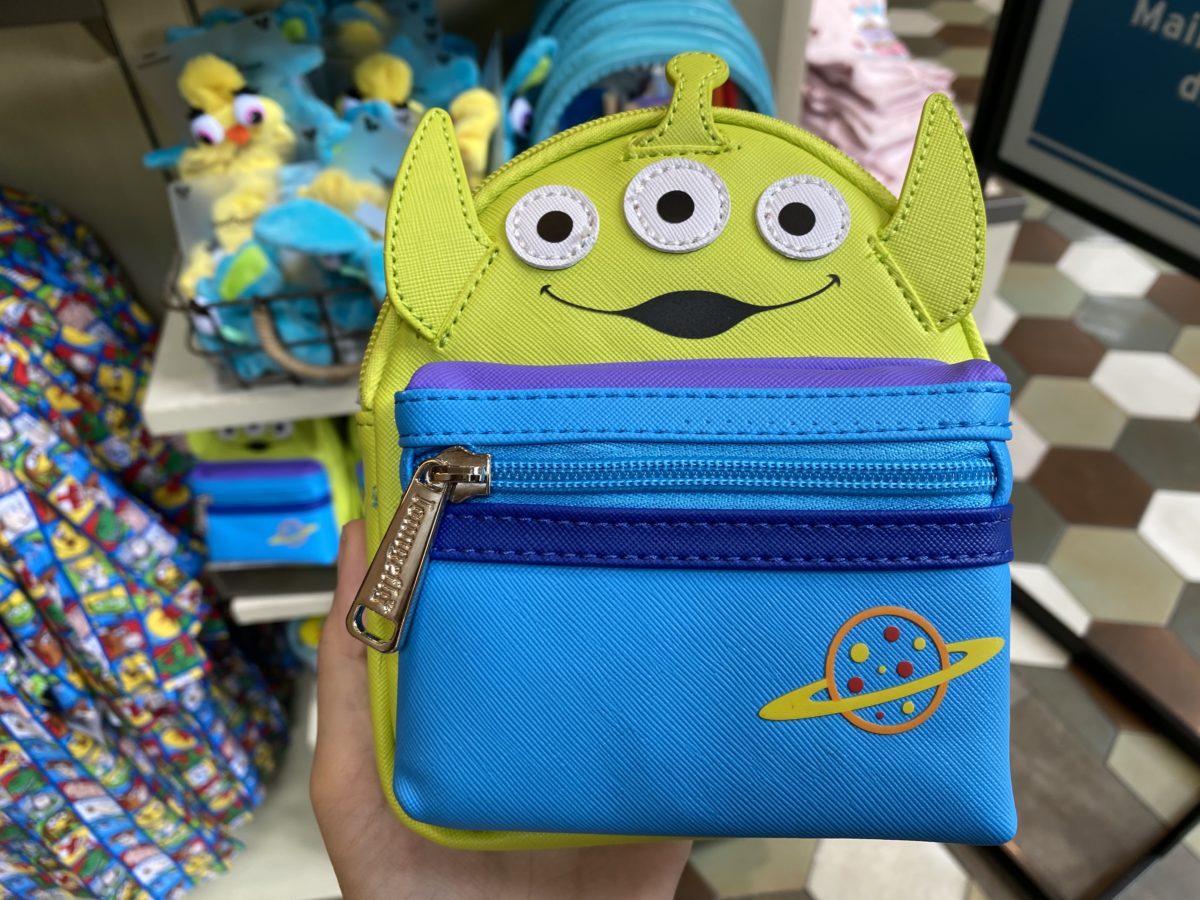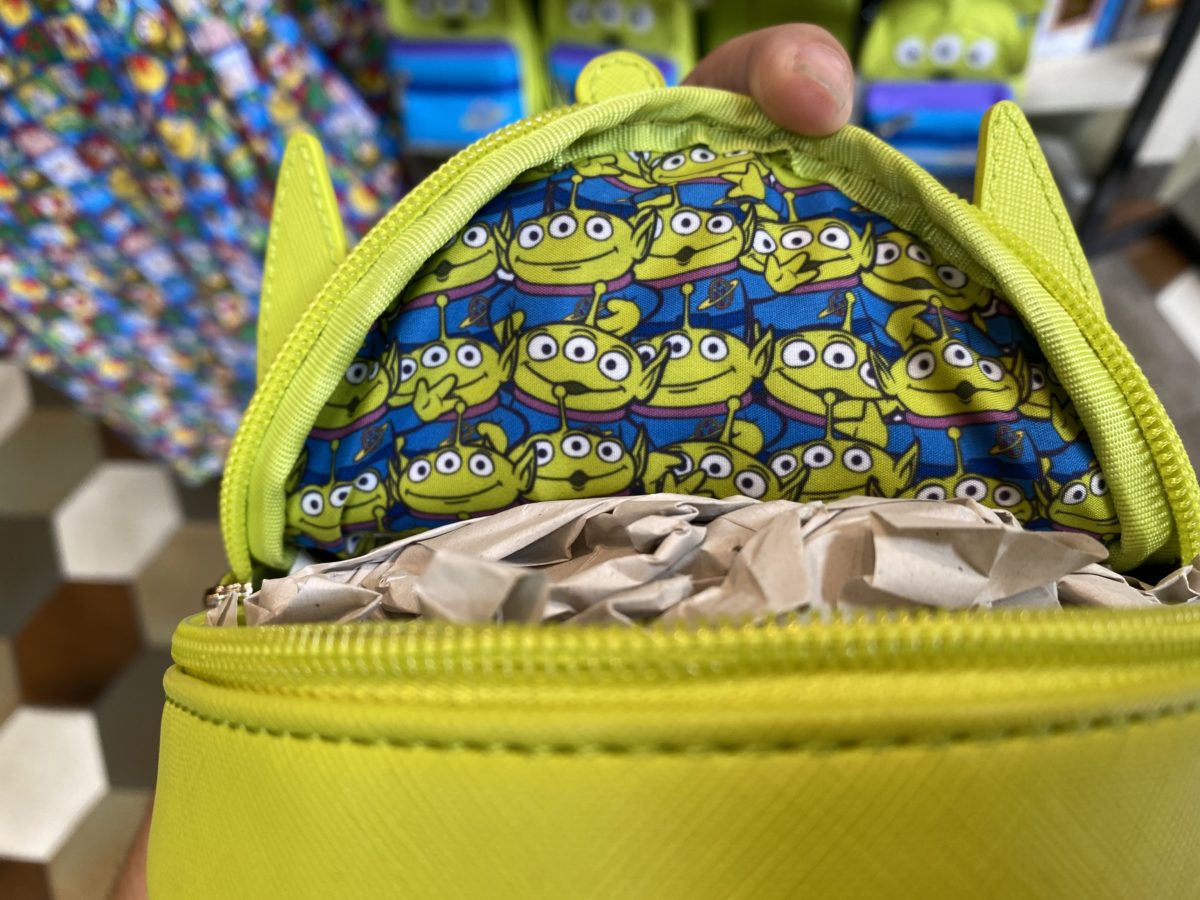 The inside of the writslet is decorated with many of your favorite aliens.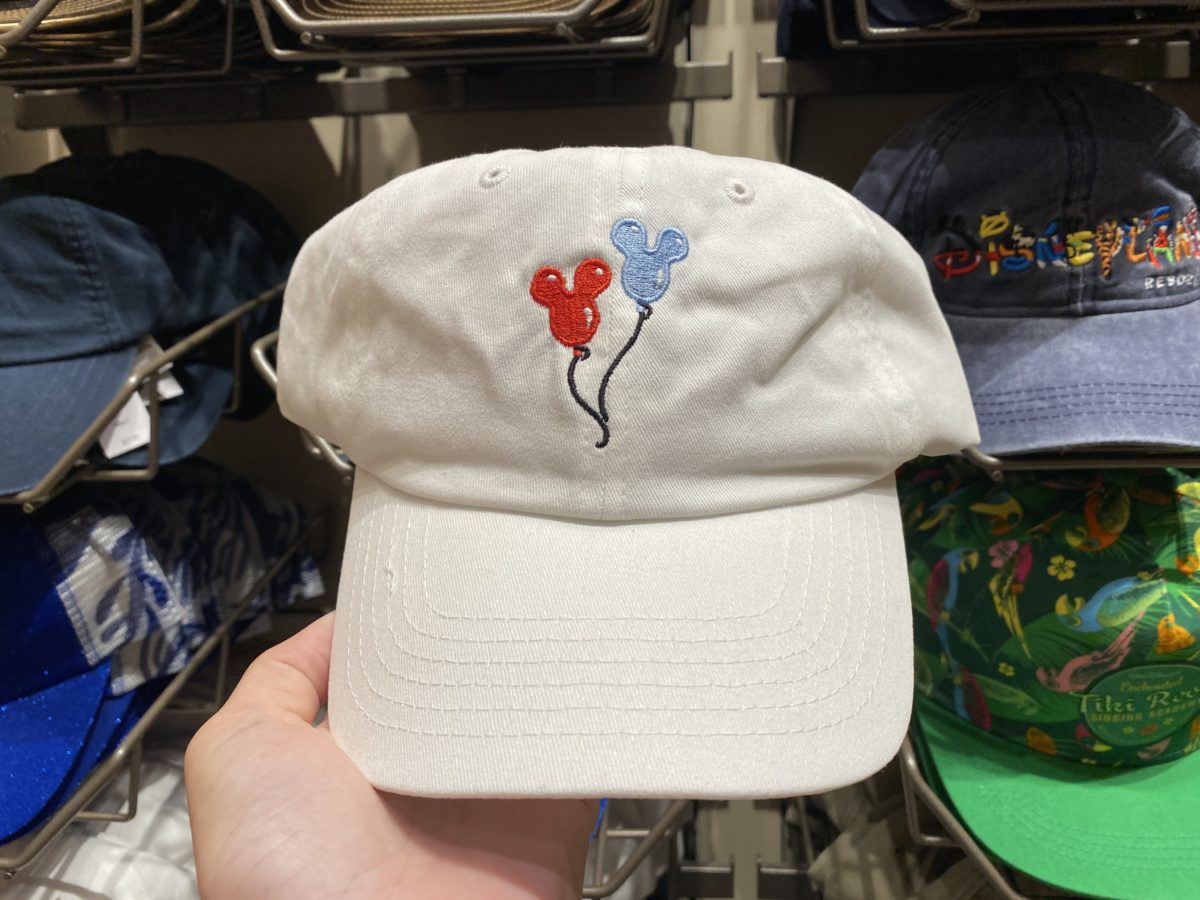 We found a couple of new hats today! This white cap with two embroidered Mickey balloons is $27.99.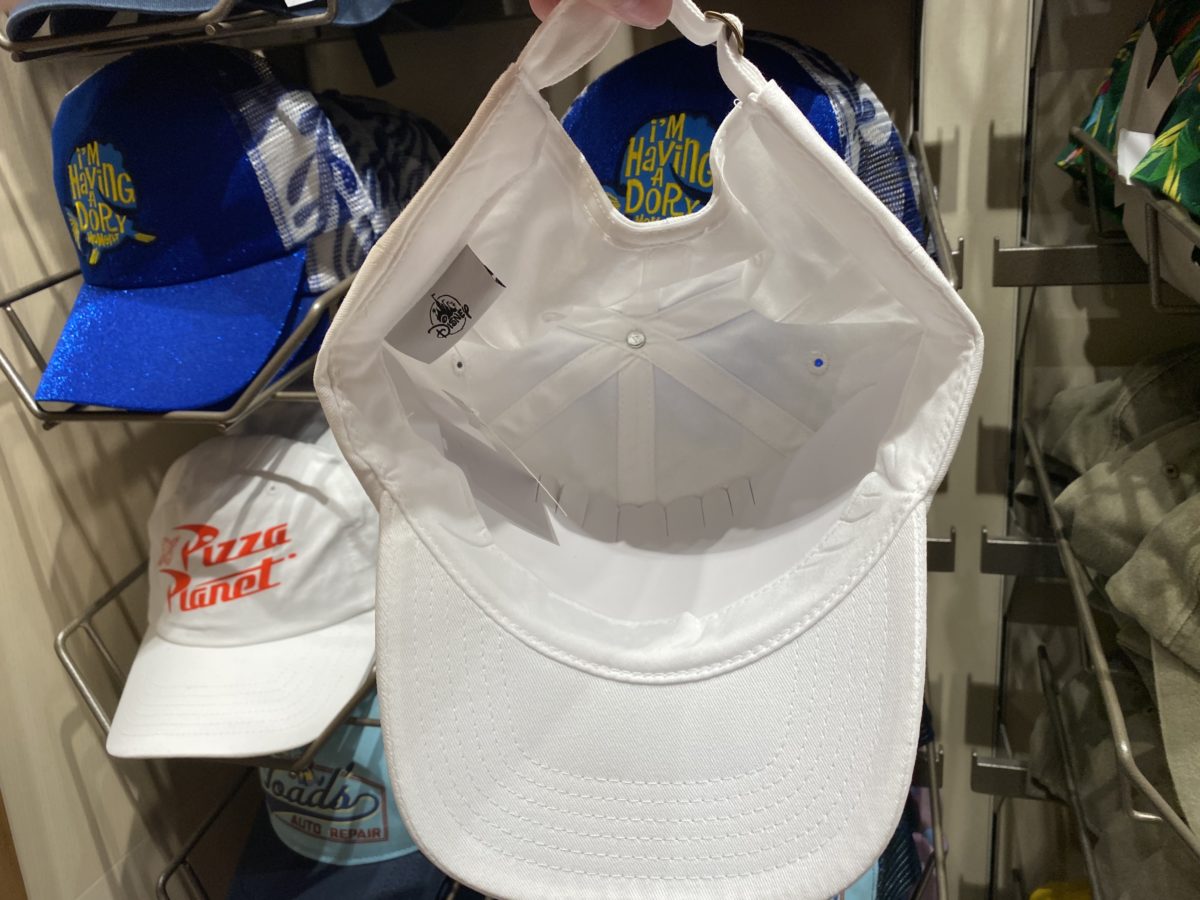 The inside, back, and bottom of the hat are plain.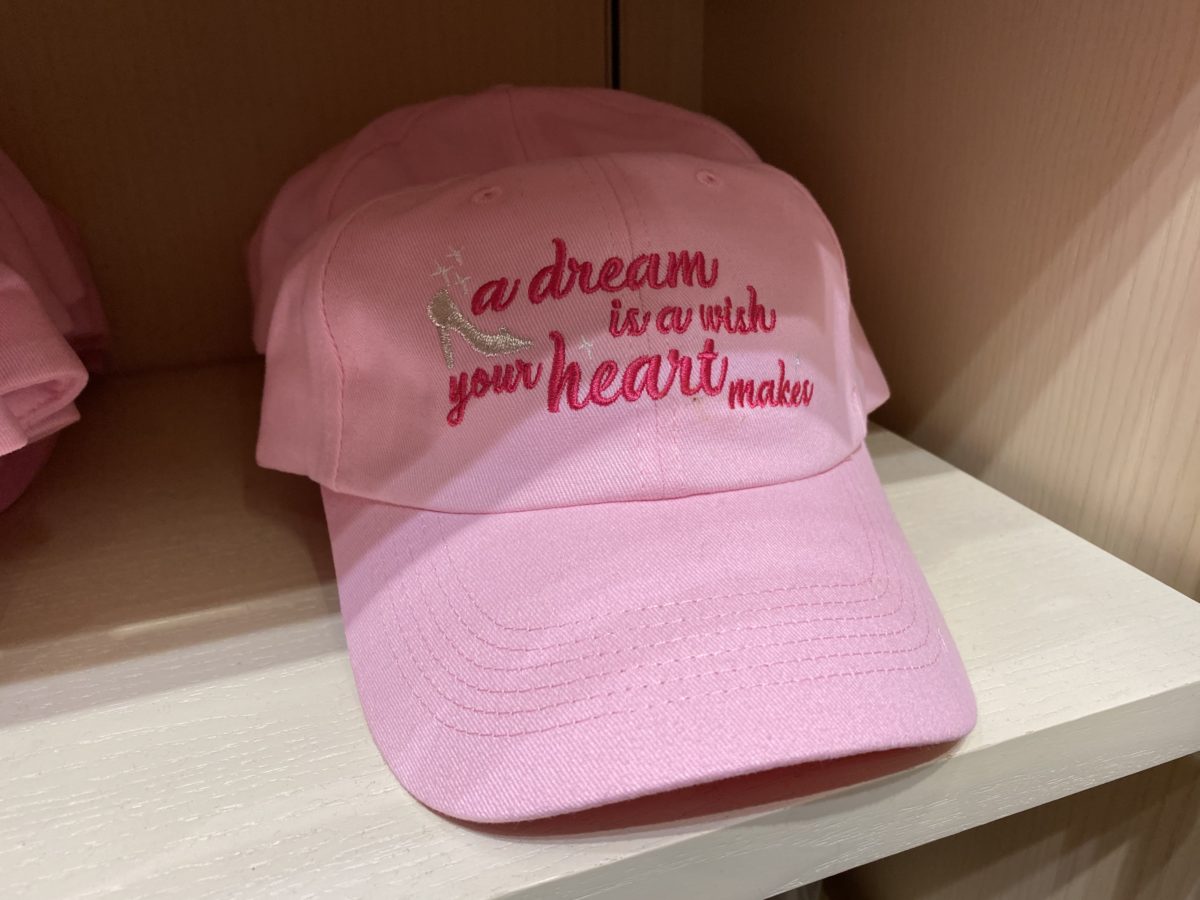 This pink hat stating "a dream is a wish your heart makes" is also available for $27.99.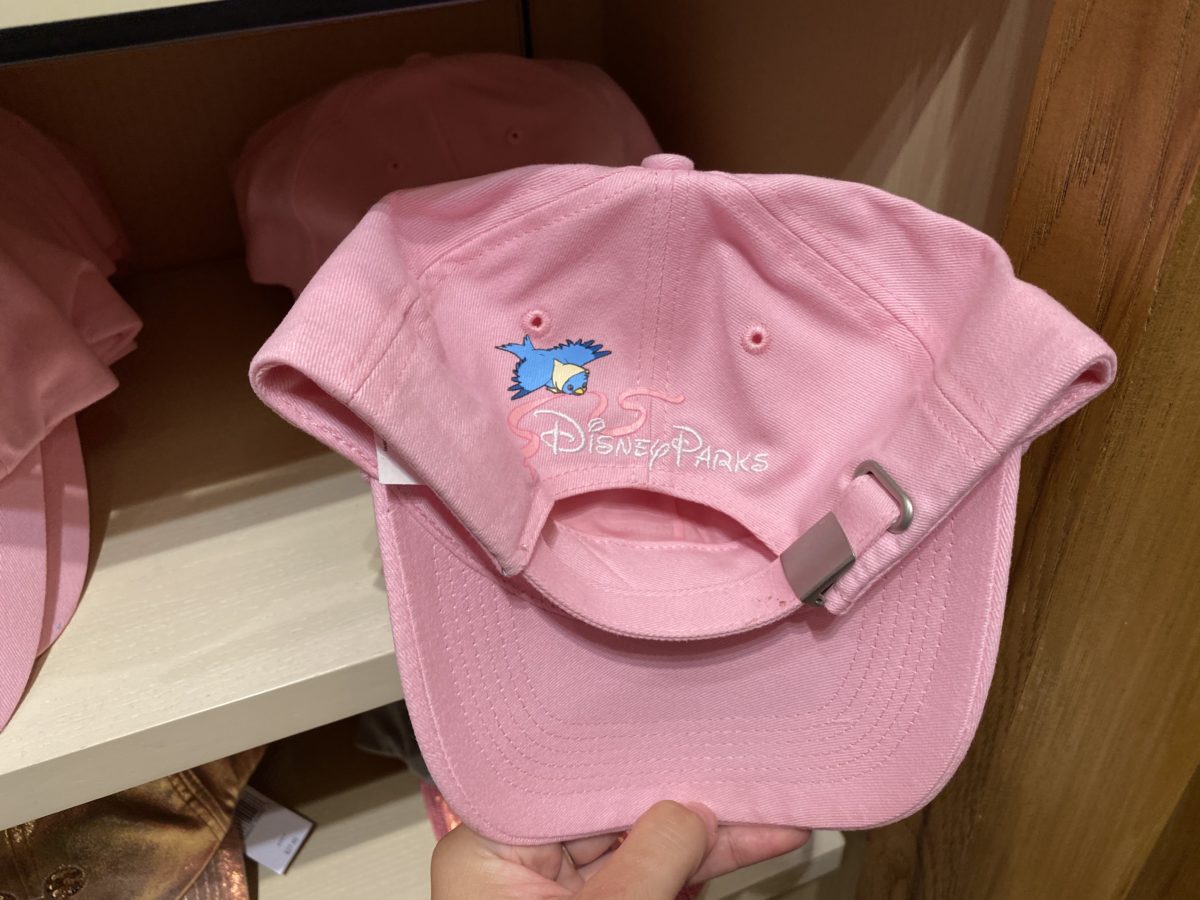 The back of the hat features a blue bird from Cinderella flying by with a piece of pink ribbon.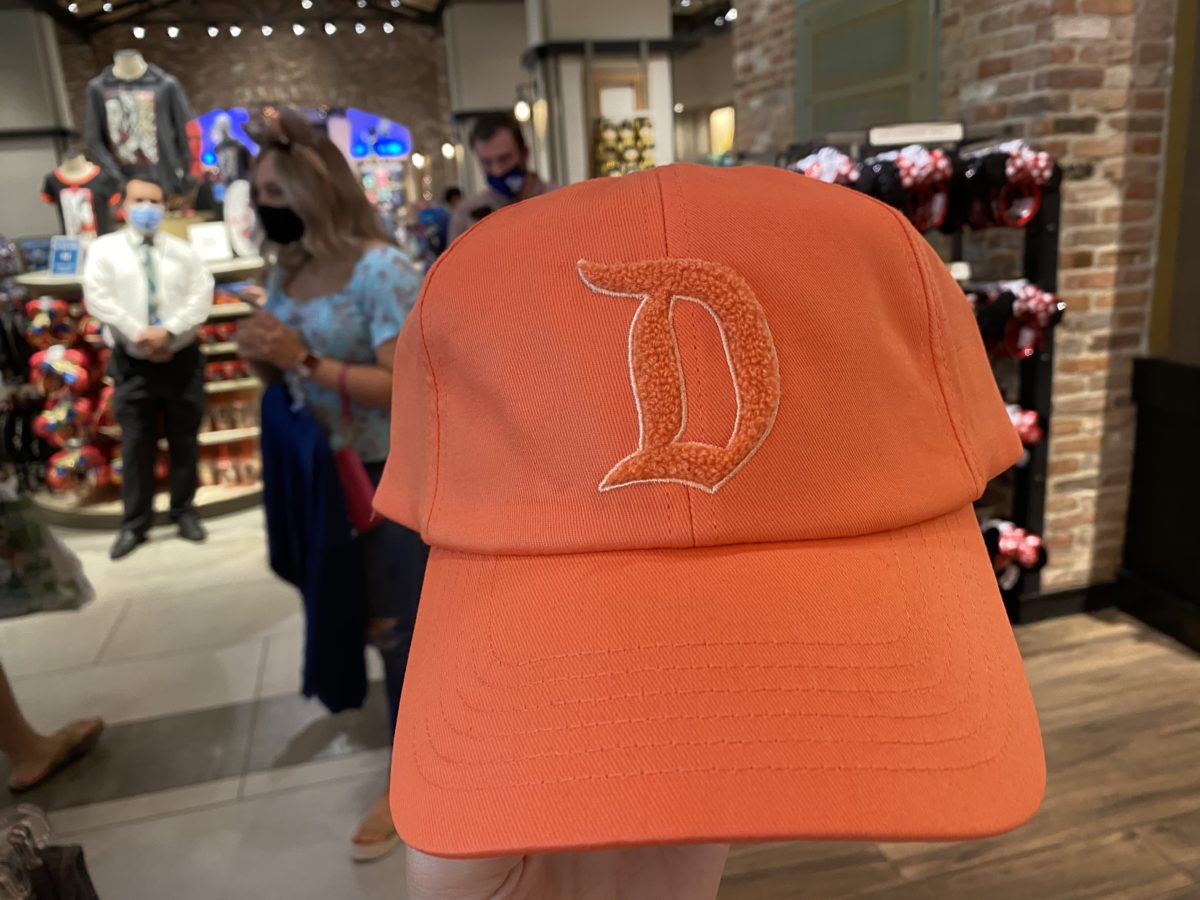 A new coral hat features the classic Disneyland "D" on the front with Disneyland Resort embroidered in light orange on the back.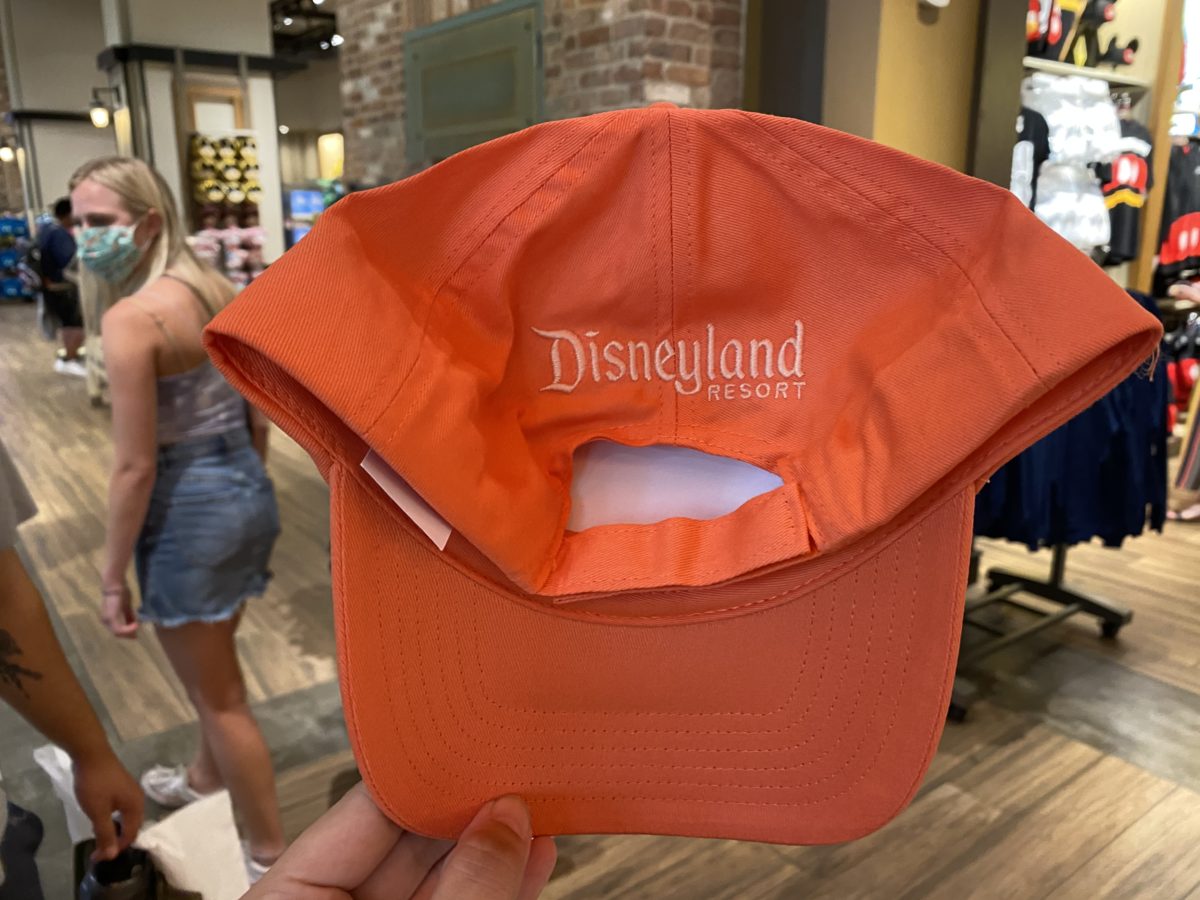 This hat is also $27.99.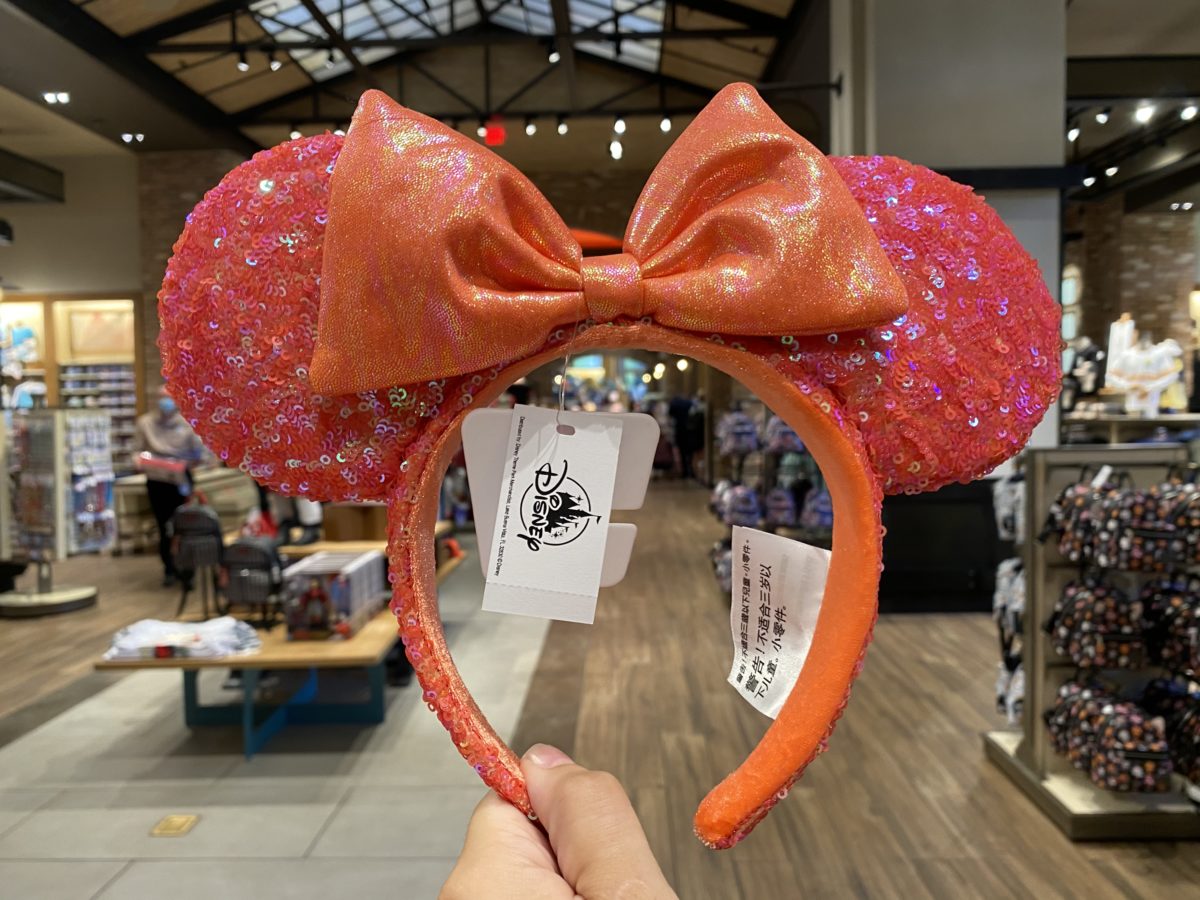 If the hat just didn't cut it for you, these coral Minnie Mouse sequined ears are available for $29.99.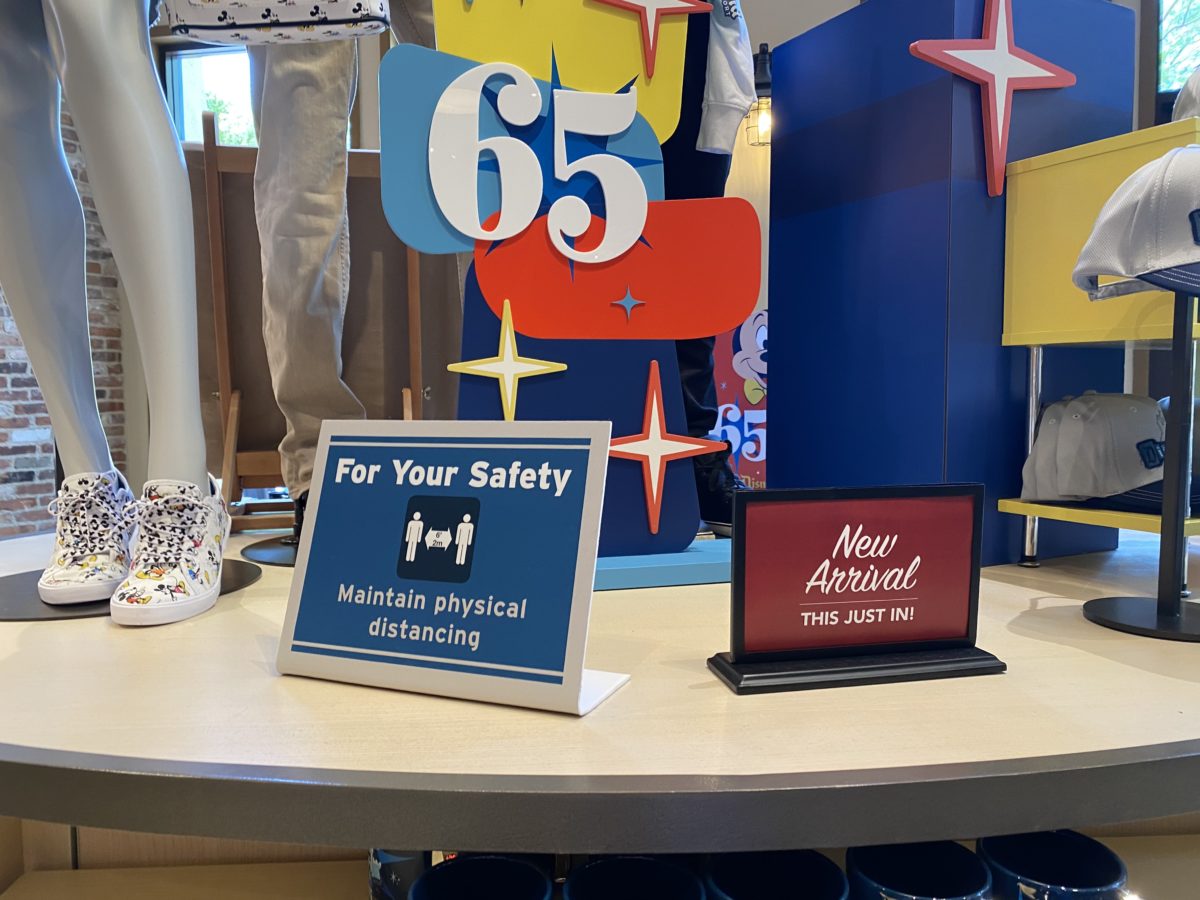 Always remember to maintain physical distancing in stores!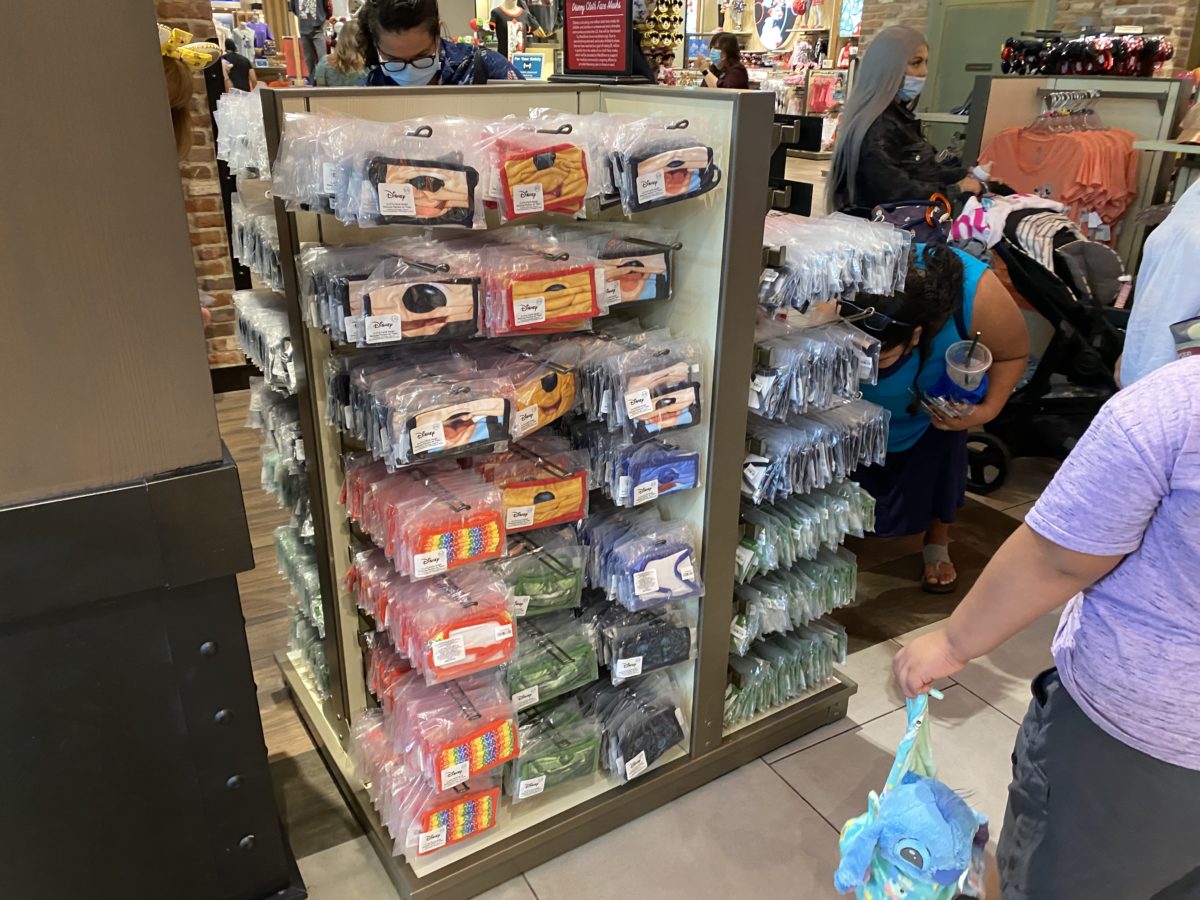 Most of the Disney masks left today were children sizes only.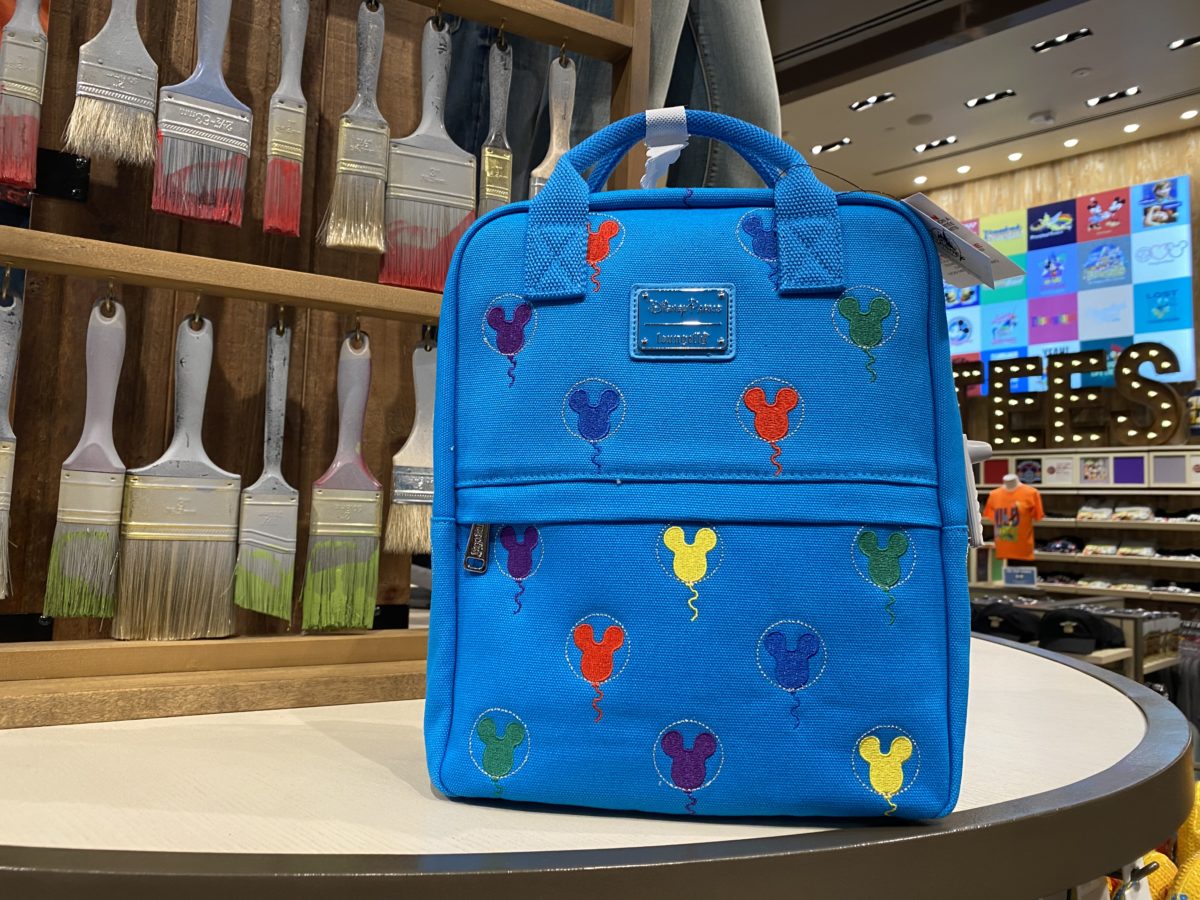 On the way out, we noticed a new blue canvas Loungefly bag with a colorful array of Mickey balloons.
The back of the backpack and straps match the blue color from the front. If this bag is something you want to sport at Disneyland one day, it is available for $75.00.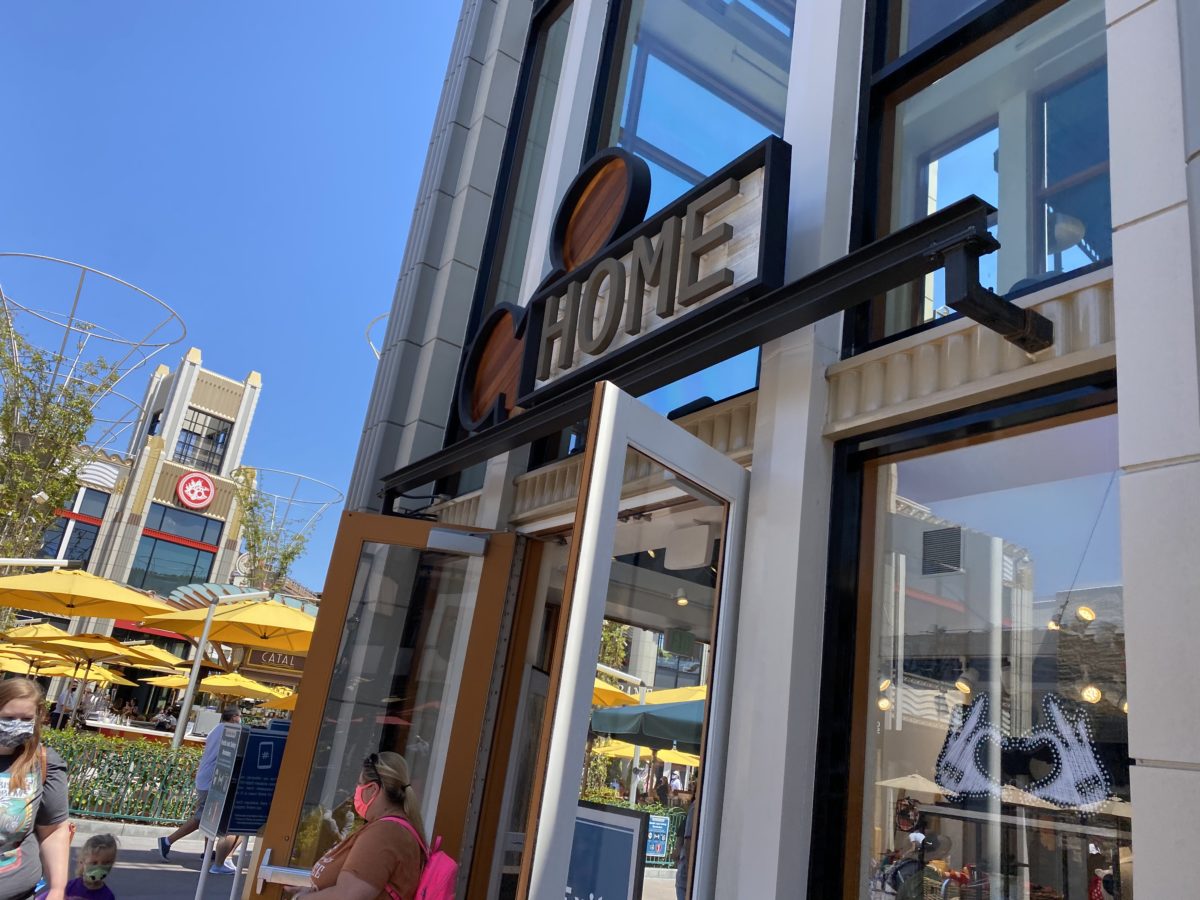 The Disney Home Store had an estimated 30 minute wait today around 2pm.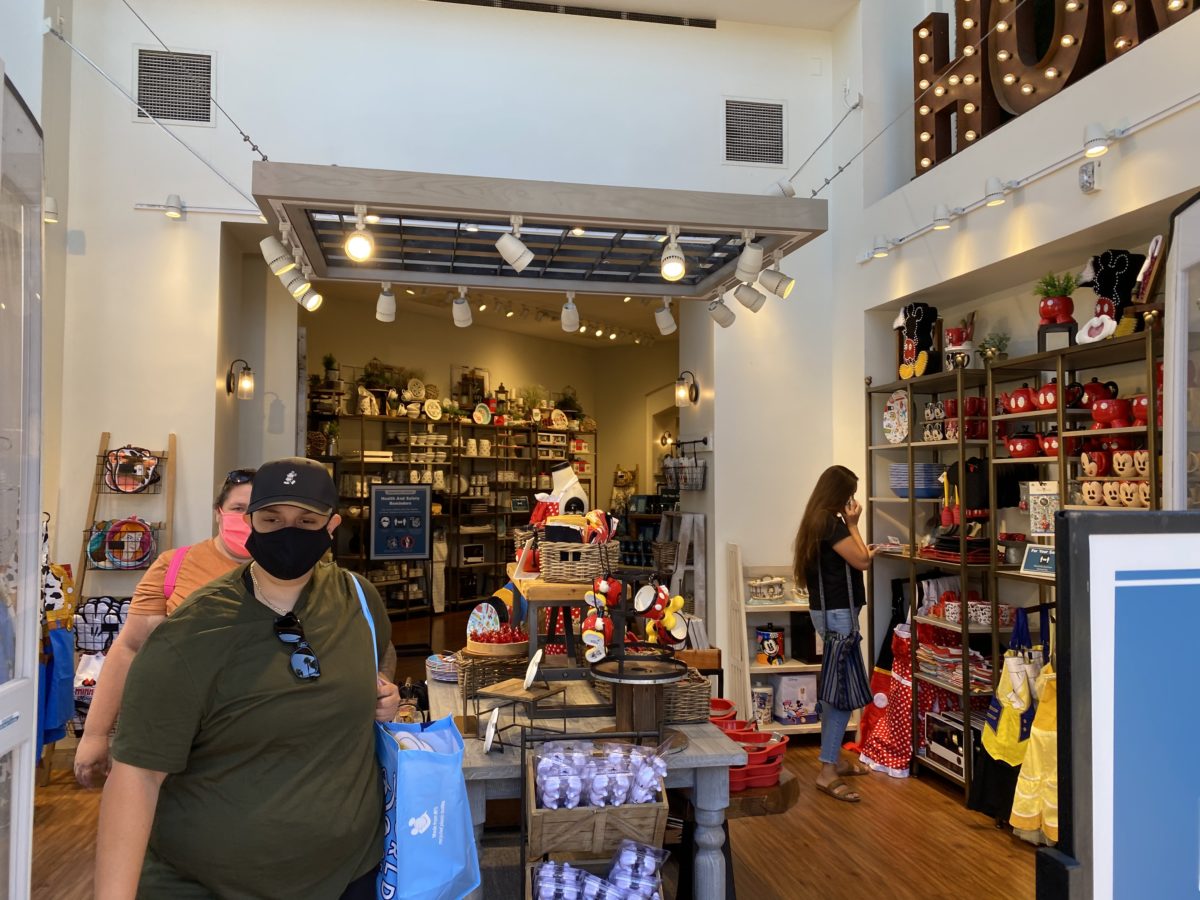 Blue social distancing signage was placed inside the store.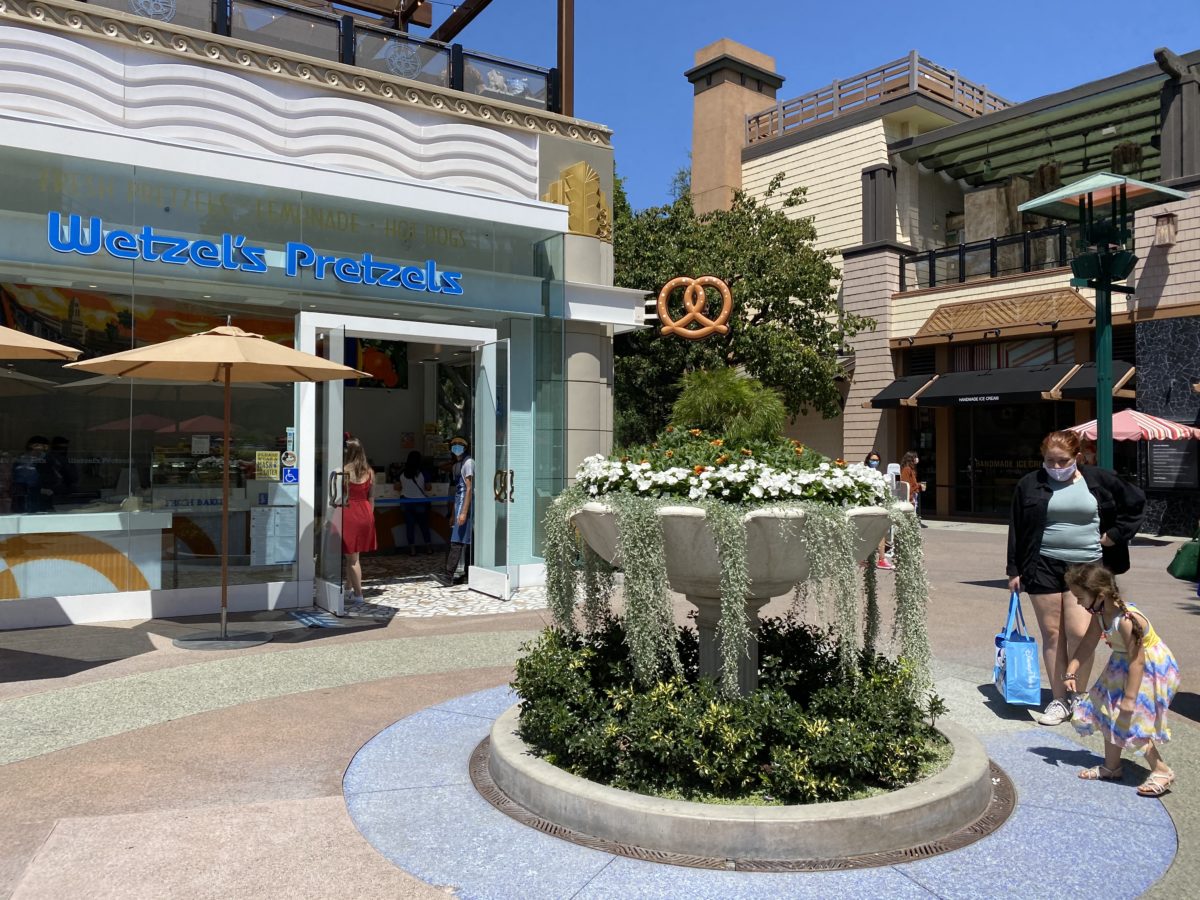 That's all for this visit! Will you be visiting soon? Make sure to check back, and follow us on social media via Instagram and Twitter.