Although Disneyland Resort has been closed, that doesn't mean the activity behind the scenes has stopped. Thanks to our friend at @bioreconstruct on Twitter, we were able to get an aerial view of the latest construction on Mickey and Minnie's Runaway Railway at Disneyland Park and Avengers Campus at Disney's California Adventure Park. Let's check it out!
Here's a wide shot of Disneyland, with Space Mountain over on the left hand side and then construction for Mickey and Minnie's Runaway Railway on the right side. That dark stretch of land is where the new attraction will be built.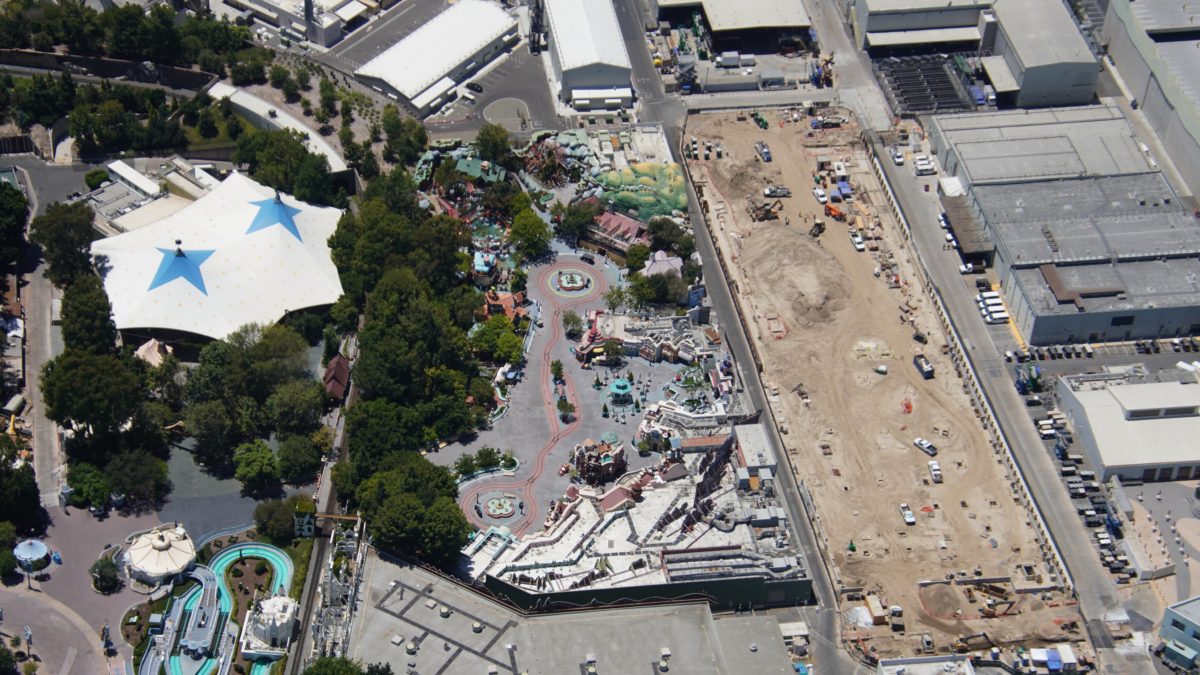 Right behind Toontown, we can see the huge strip of land that is currently being worked on to start to prep for the building of the new attraction.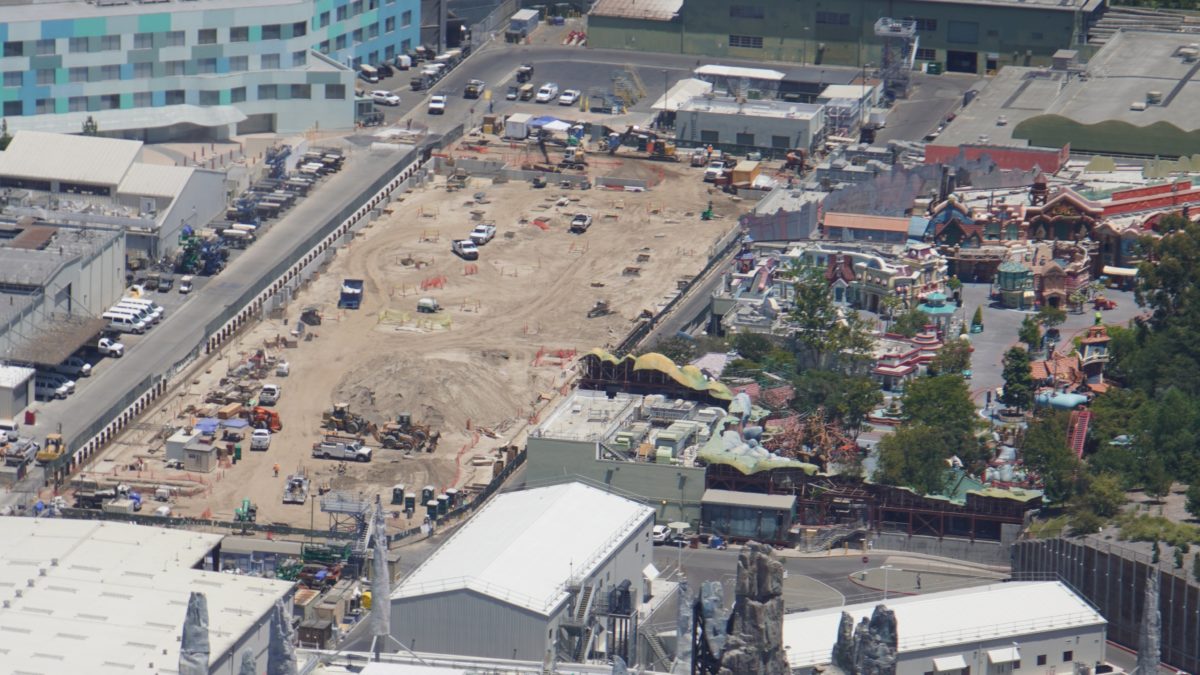 With the park closures, construction has been very limited, as only essential employees from Walt Disney Imagineering and third-party contractors have been allowed in at limited capacities to continue working.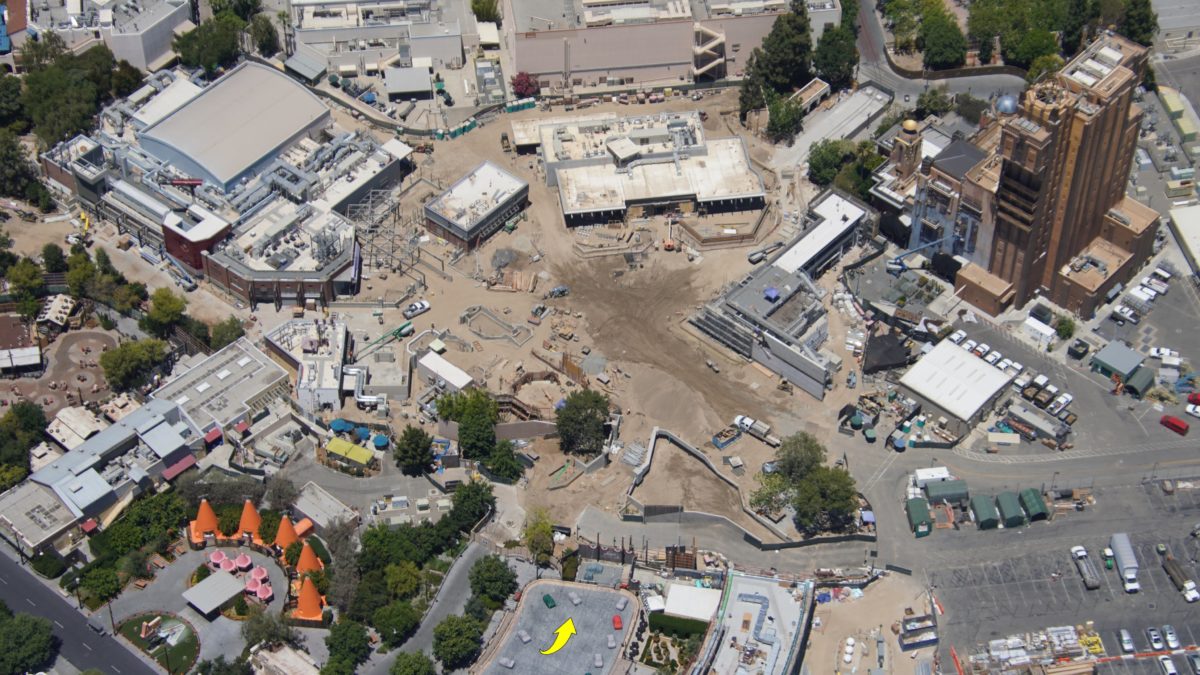 As we move over to Disney's California Adventure, we can get a really good look at the latest construction on Avengers Campus, right behind Cars Land. Avengers Campus was initially slated for a July 18 grand opening.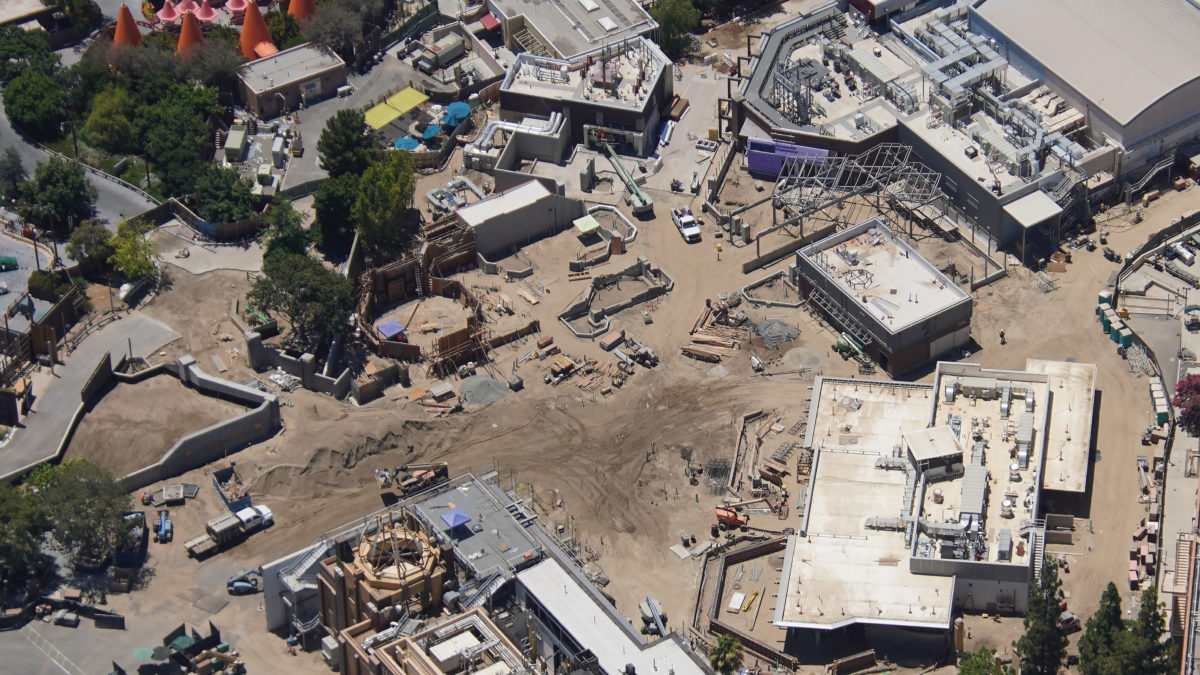 Buildings have started to take shape, as well as exterior scaffolding being built.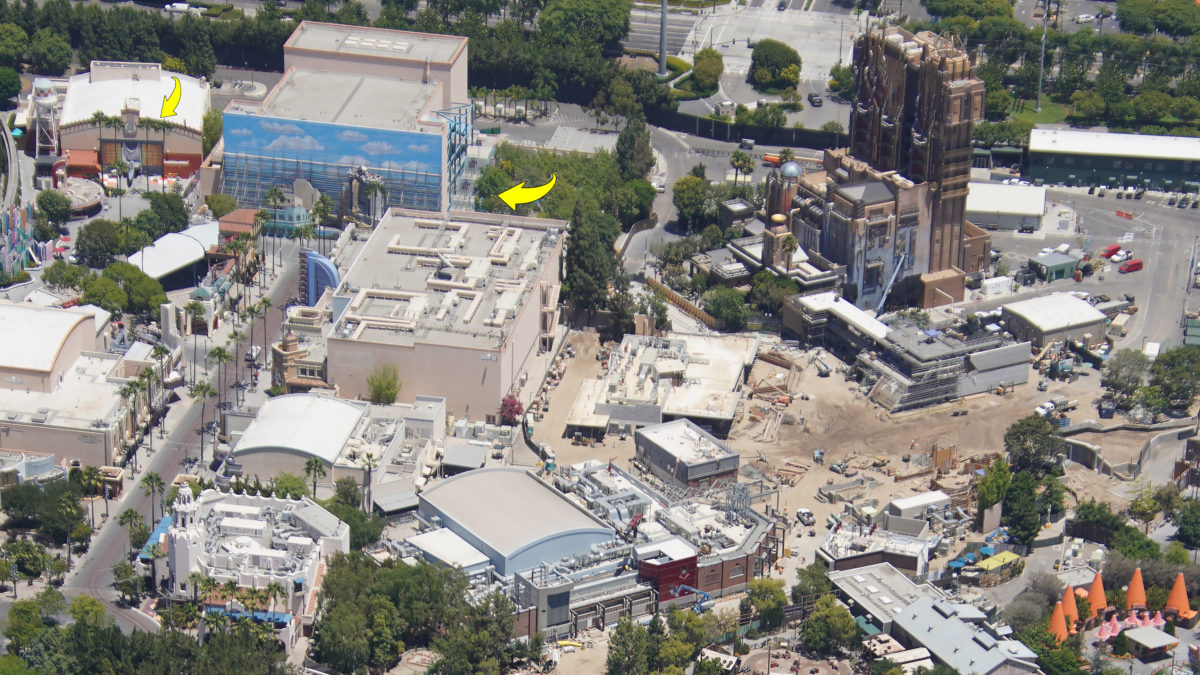 The arrows in the photo above show new construction work happening on other set pieces in the area, like over at the meet and greet for Captain Marvel on the top left.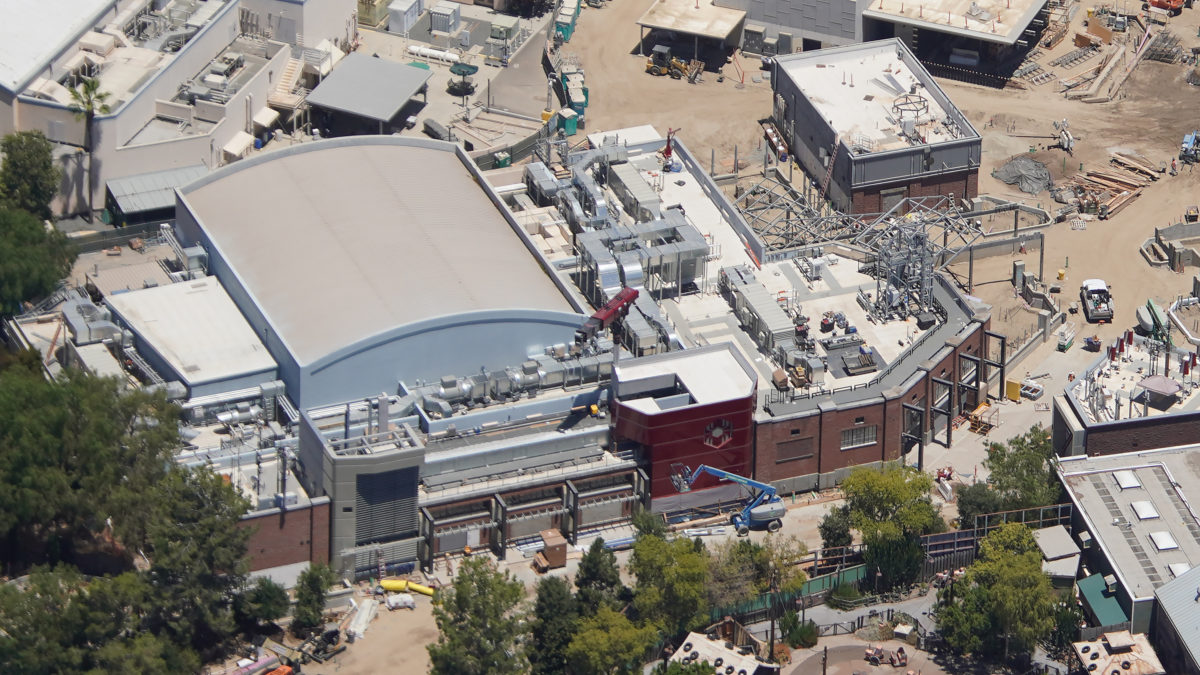 We can see the exterior of WEB SLINGER: A Spider-Man Adventure attraction, with the Spider-Man logo on the outside of the bright shiny red building.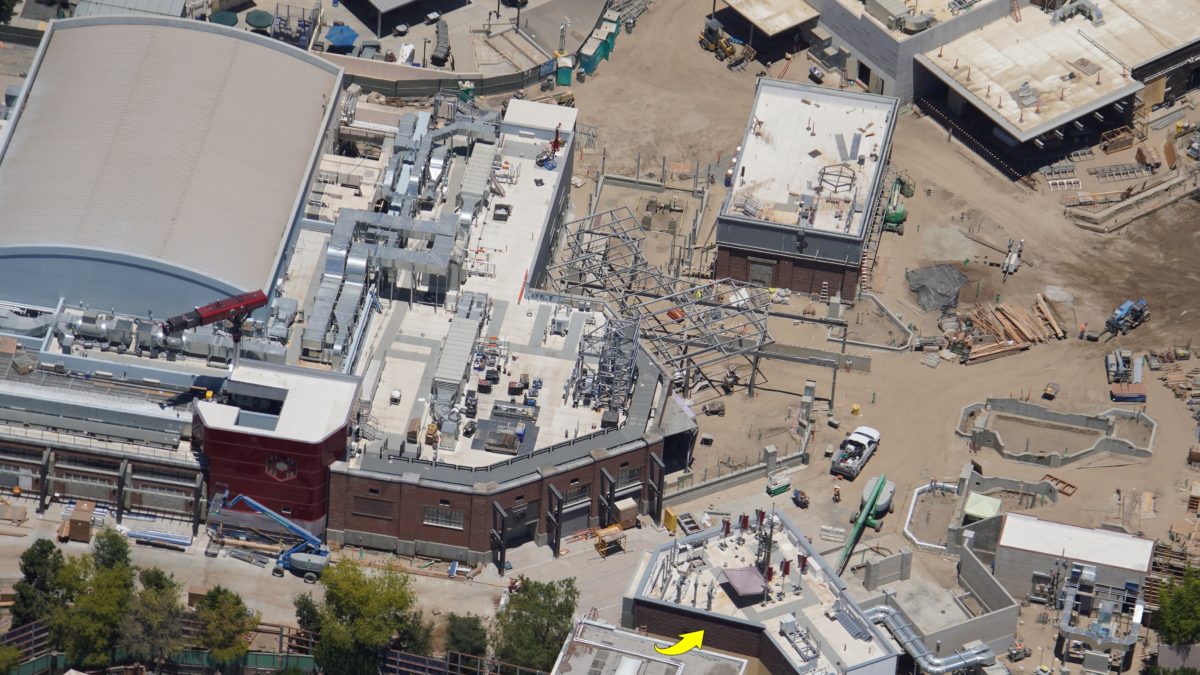 On the roof across the street, we can see some red banners up and what looks like a trampoline. This could be where the Spider-Man "stuntronic" robot may be performing from.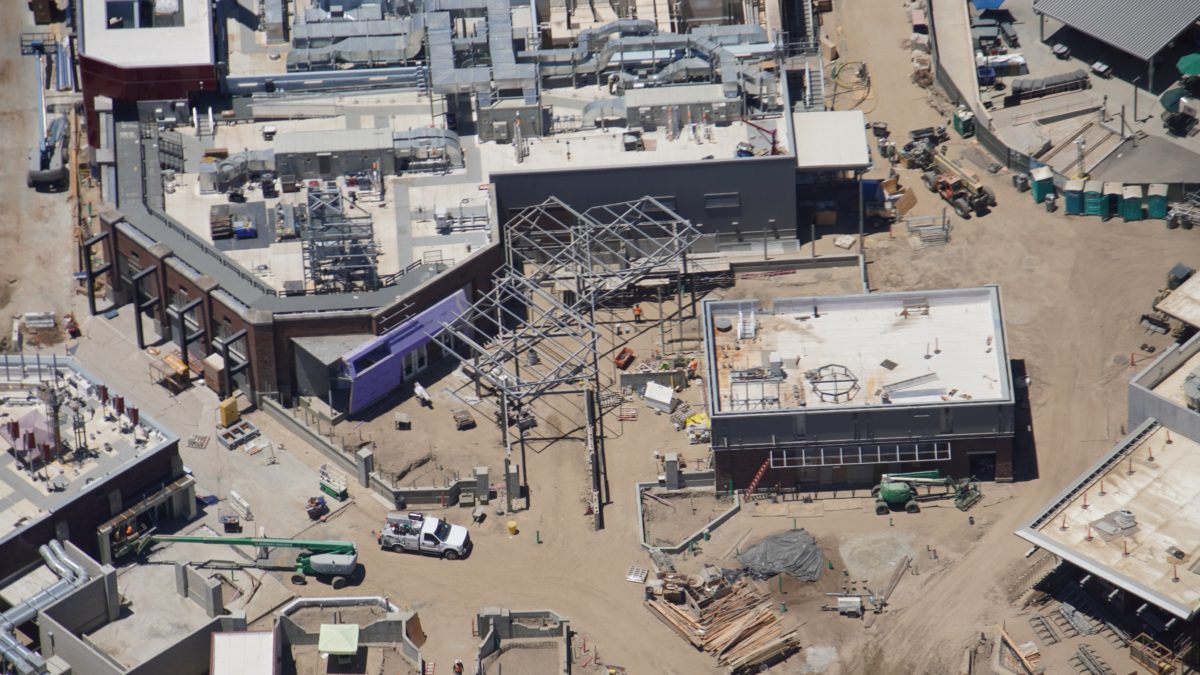 We can also see scaffolding work occurring on the side of the building, possibly for a queue or extension of the show building.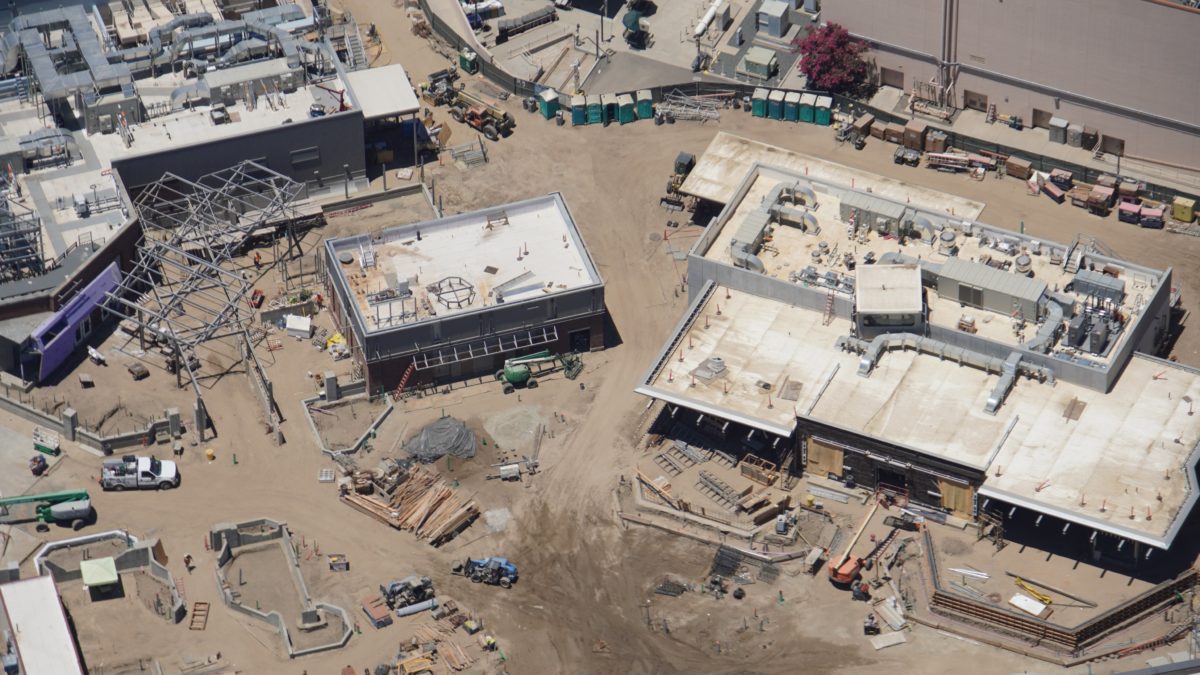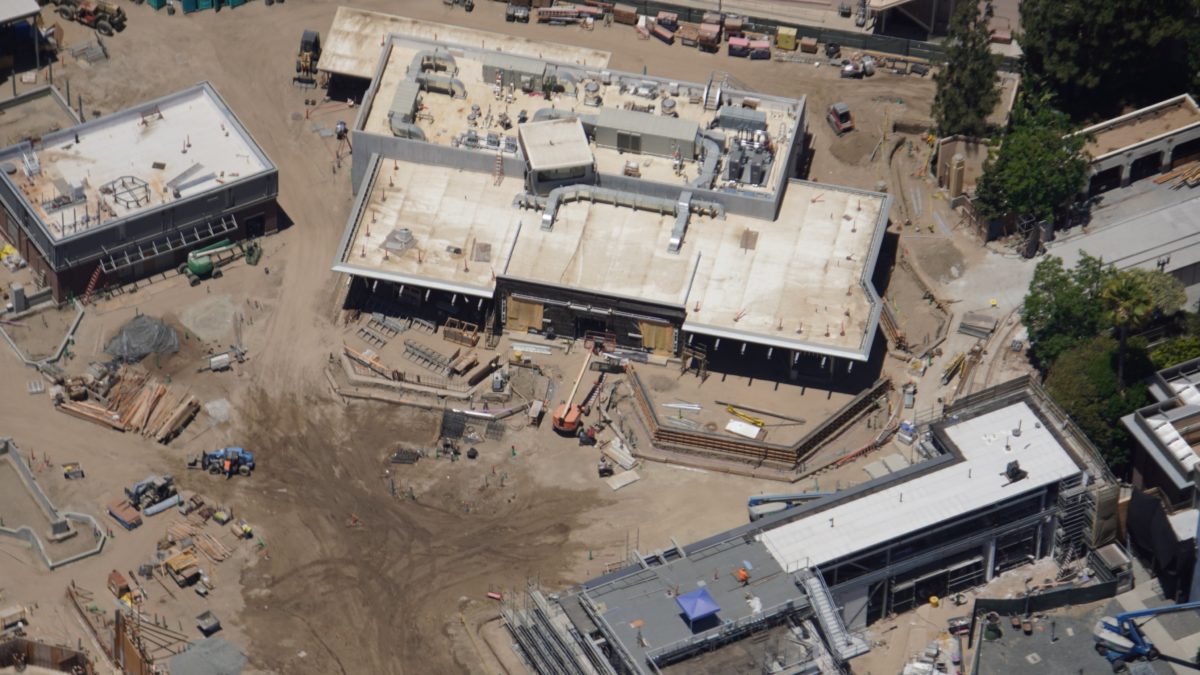 Right beside it construction for the Ant-Man microbrewery restaurant. We can see the section for the outdoor seating and the hive-like hexagonal design flanking the door-opening mechanisms being worked on currently.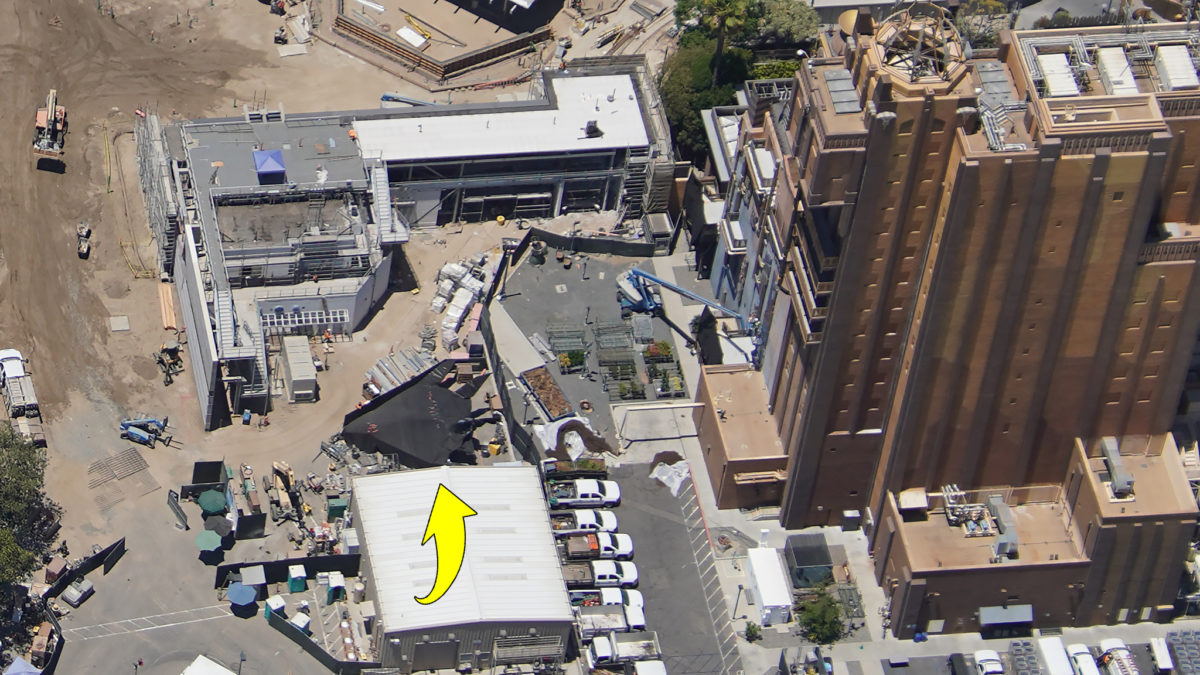 What might be one of the coolest parts of the construction update is the sighting of a Quinjet, the preferred mode of flying transportation for the Avengers and SHIELD agents. The presence of a ship like this is almost compared to the Millennium Falcon in Star Wars: Galaxy's Edge, although not nearly quite to scale. This ship is still a huge statement piece and will look quite impressive in the new themed land.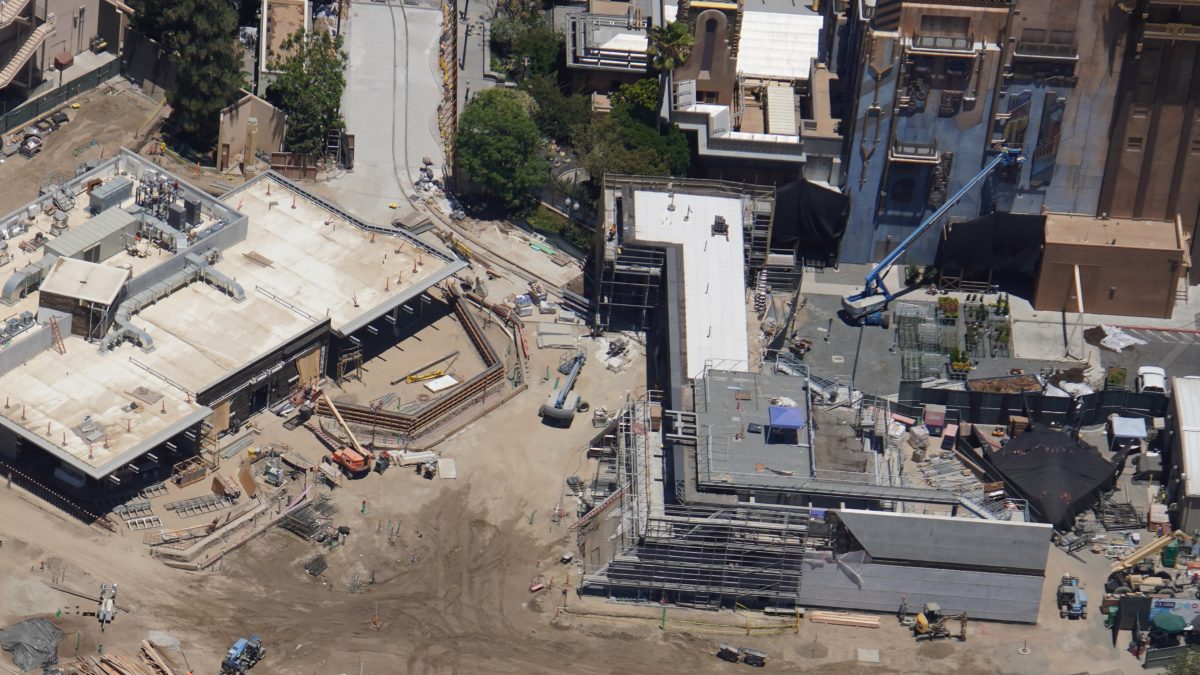 There's also painting being done on the side of Guardians of the Galaxy Mission: BREAKOUT!, giving it a more gray color scheme rather than the bold bronze and gold. This might be to help have it blend in more with the new construction for Avengers Campus.
Are you excited to enter these attractions and new lands soon? Let us know in the comments!
Feature Image: @bioreconstruct