California Sole has stepped in as the newest addition to the Downtown Disney District!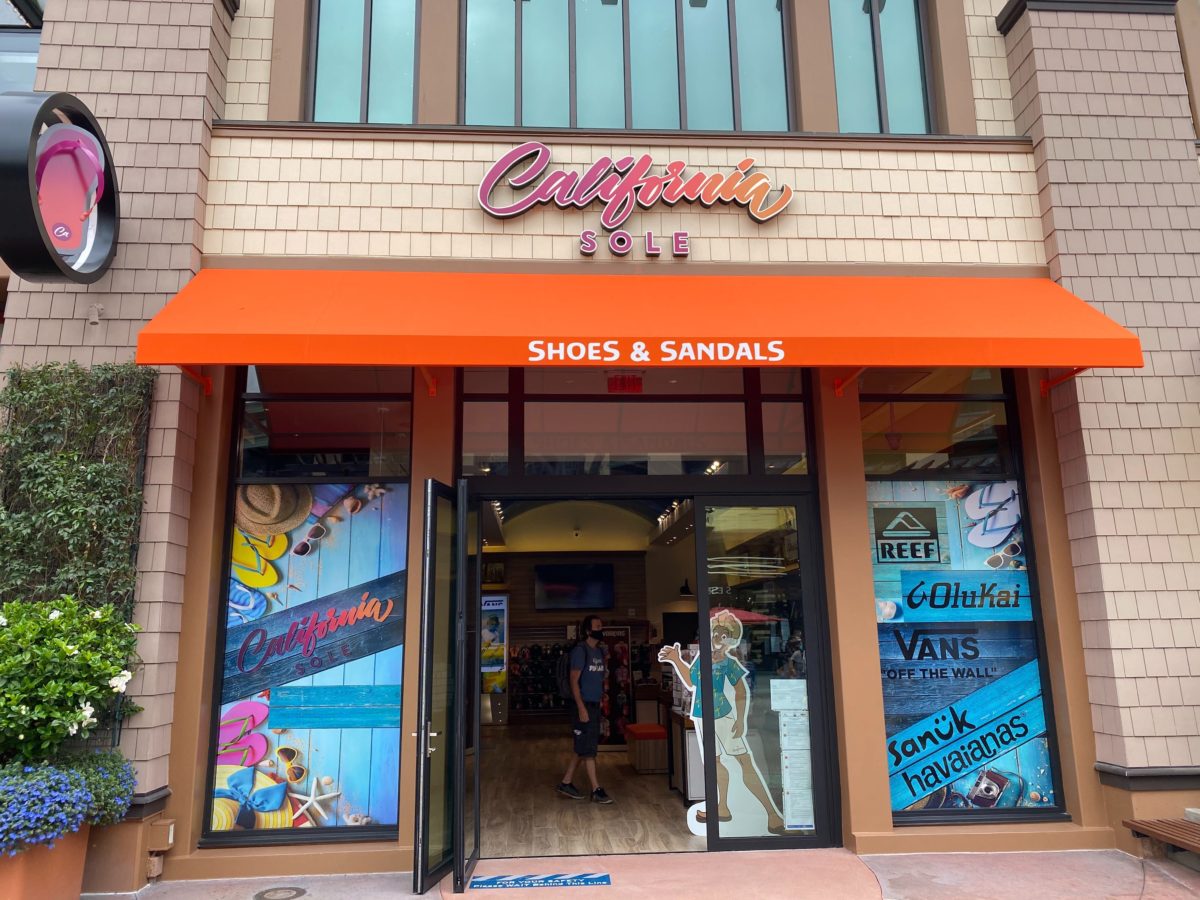 The shop, which was announced for the district last month, replaces Sanuk. The shop offers "some of California's most iconic shoe and sandal brands."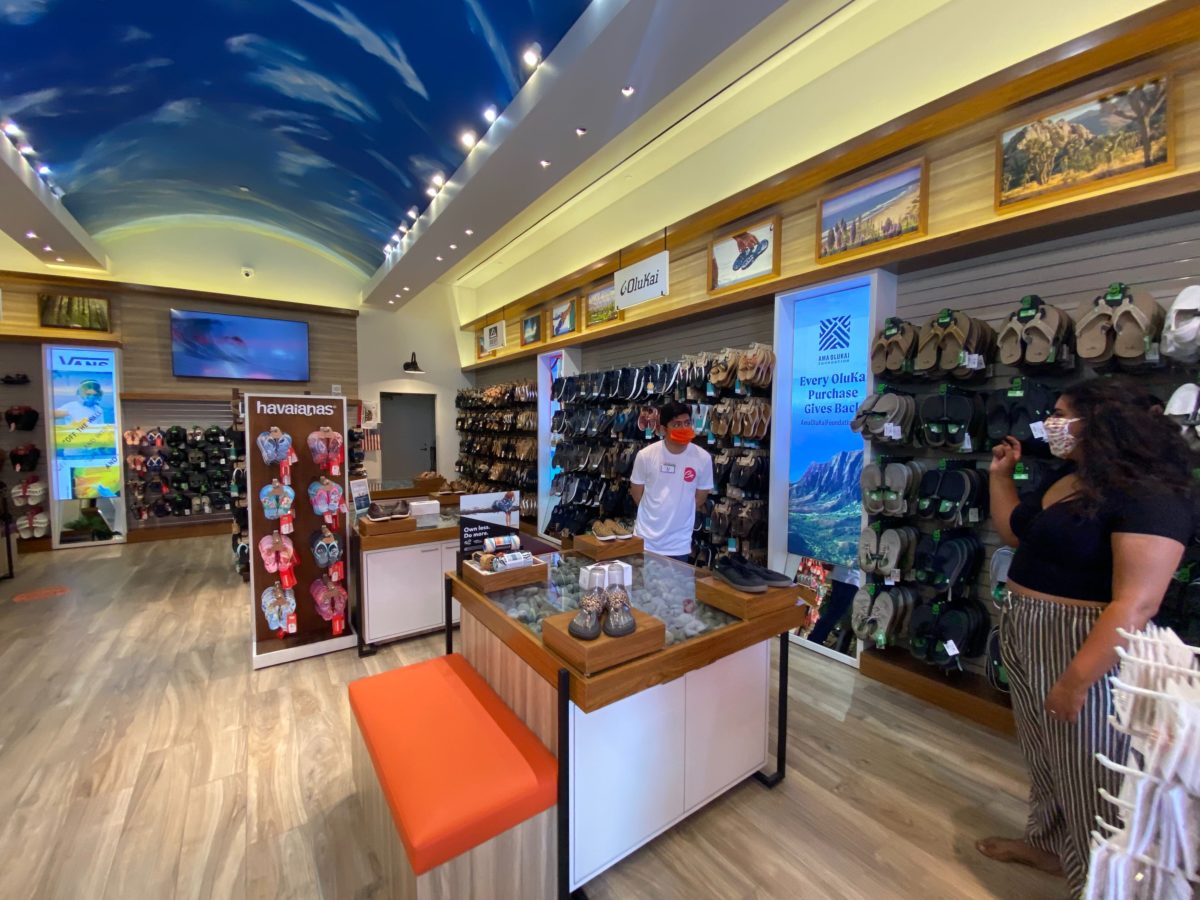 Owner Wayne Heck said of the shop last month: "At California Sole, we look for iconic craftsmanship and timeless style that inspires wearers to get out and get active. All the brands we carry are easy on the eyes and easy on the feet!"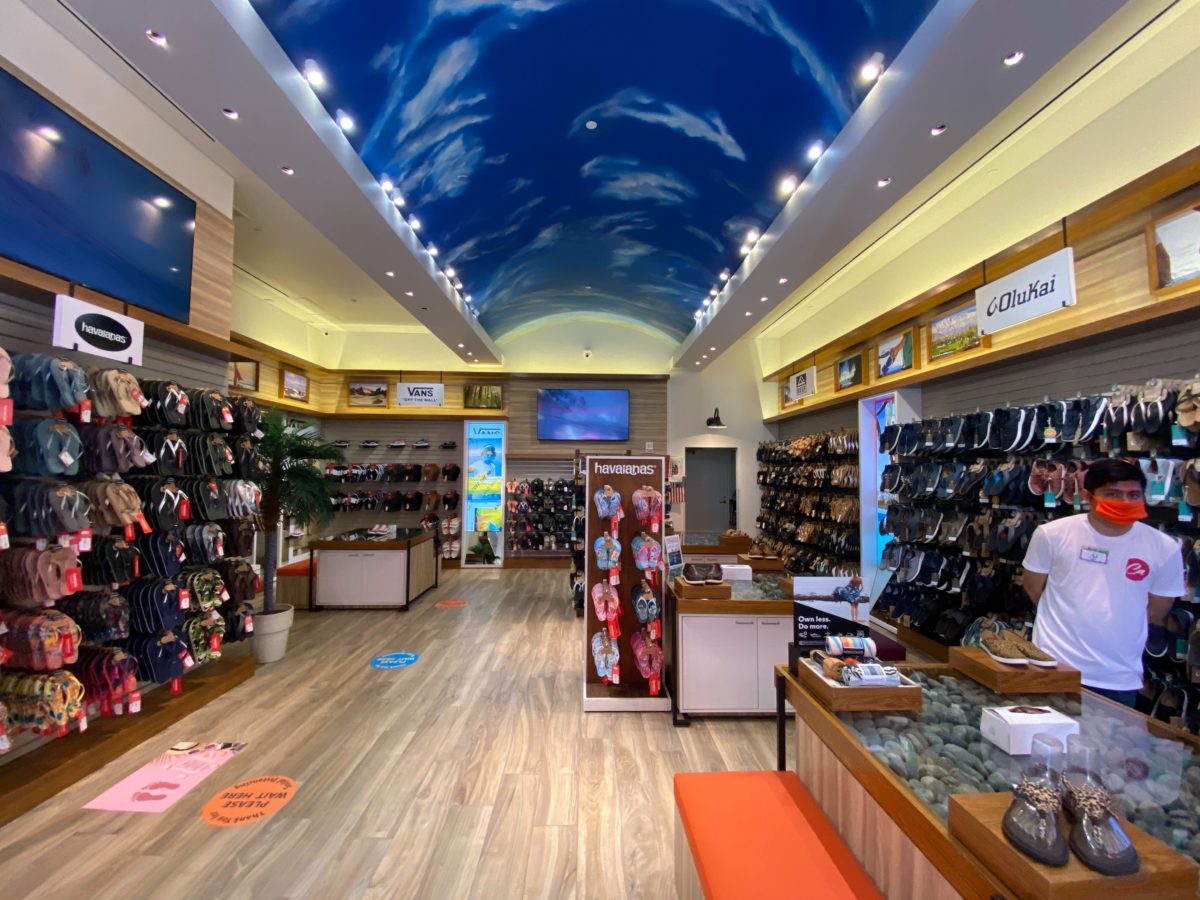 The airy look evokes the excitement and adventure that the Golden State has to offer. Enhanced safety measures are in place, with social distancing markers on the floor.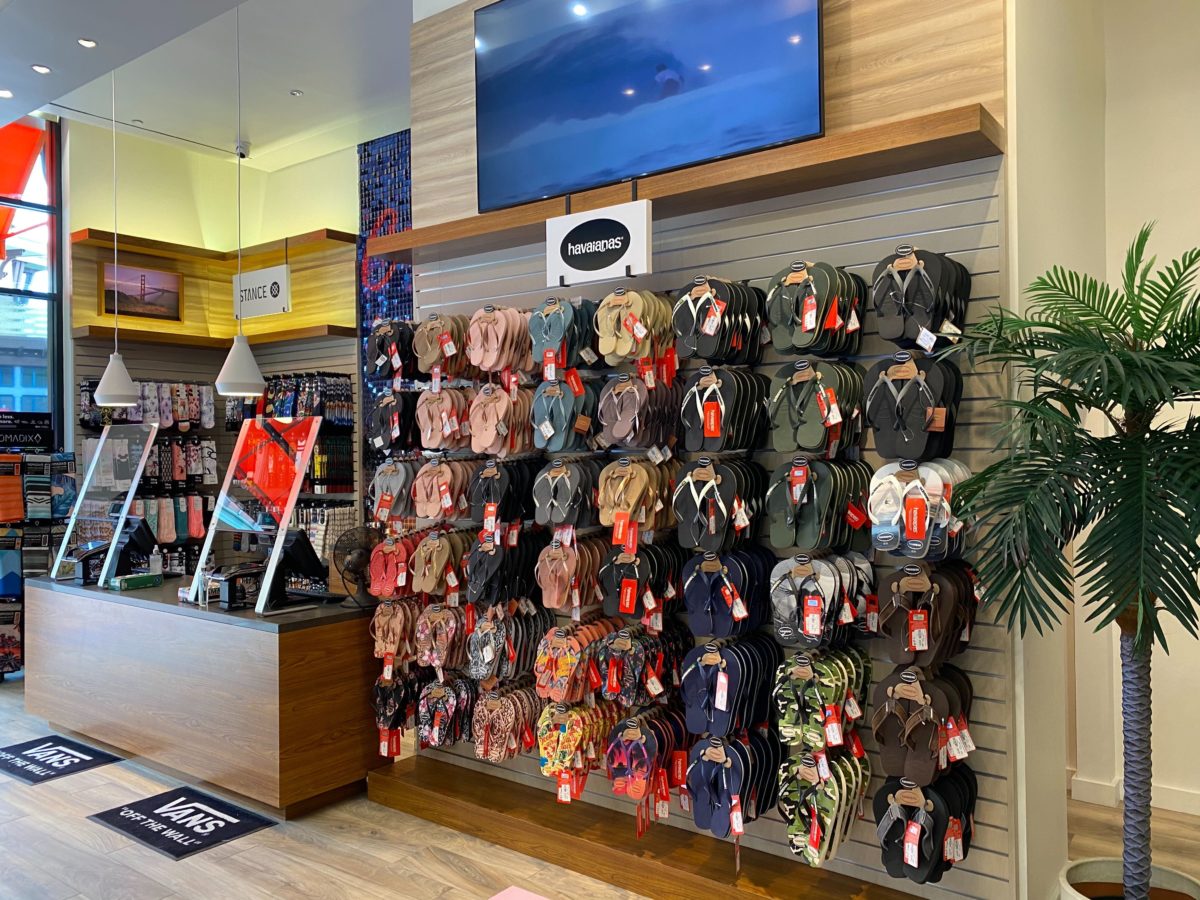 Plexiglas shields are at the checkout counter. next to a colorful array of sandals.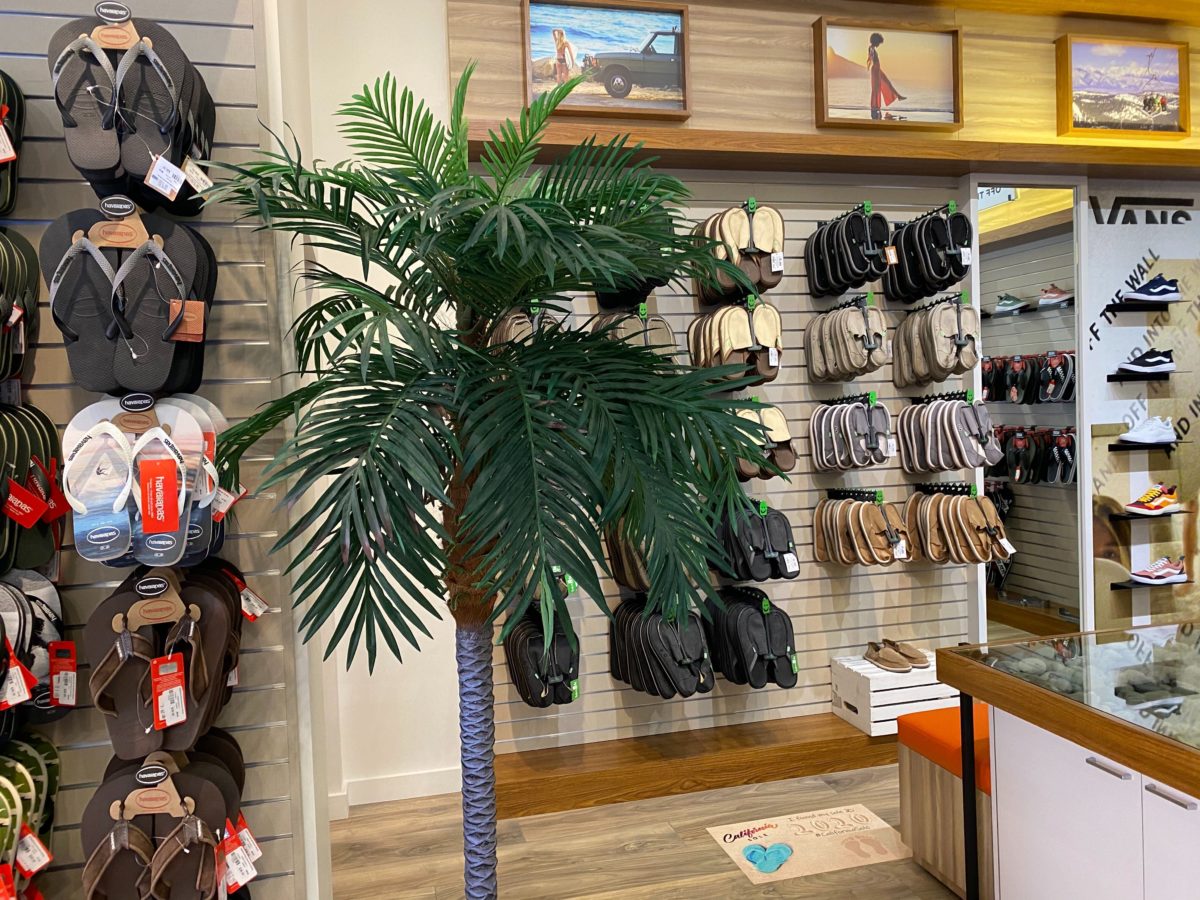 More casual footwear is nearby. And would it be California without a palm tree?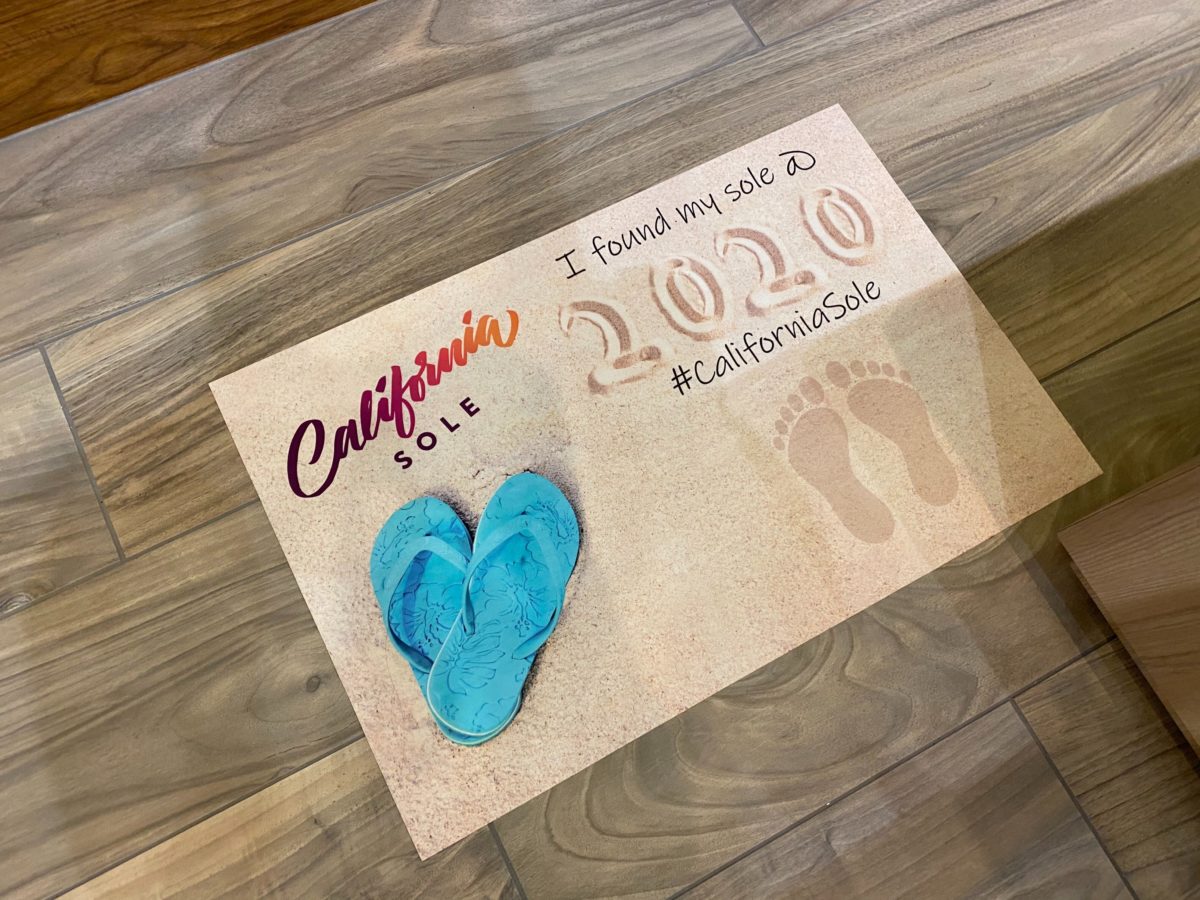 A neat way to show off your new kicks is with this photo op on the floor, where you can say you found your "sole."
Here's hoping this is the kickoff to a long, successful run at the Downtown Disney District!