Ever since The Mandalorian aired on Disney+, fans of the series have gone nuts for The Child, affectionately known as "Baby Yoda". From stickers, to pins, to balloons, people can't get enough of this adorable green creature. You can even have one travel the galaxy with you right on your shoulder! The newest "Baby Yoda" toy may be the greatest one yet: a talking plush! Take a look at this little guy we discovered in Mouse Gear at EPCOT.
The Mandalorian The Child Talking Plush – $24.99
The Child sits comfortably in his hover pod, waiting for you to take him home.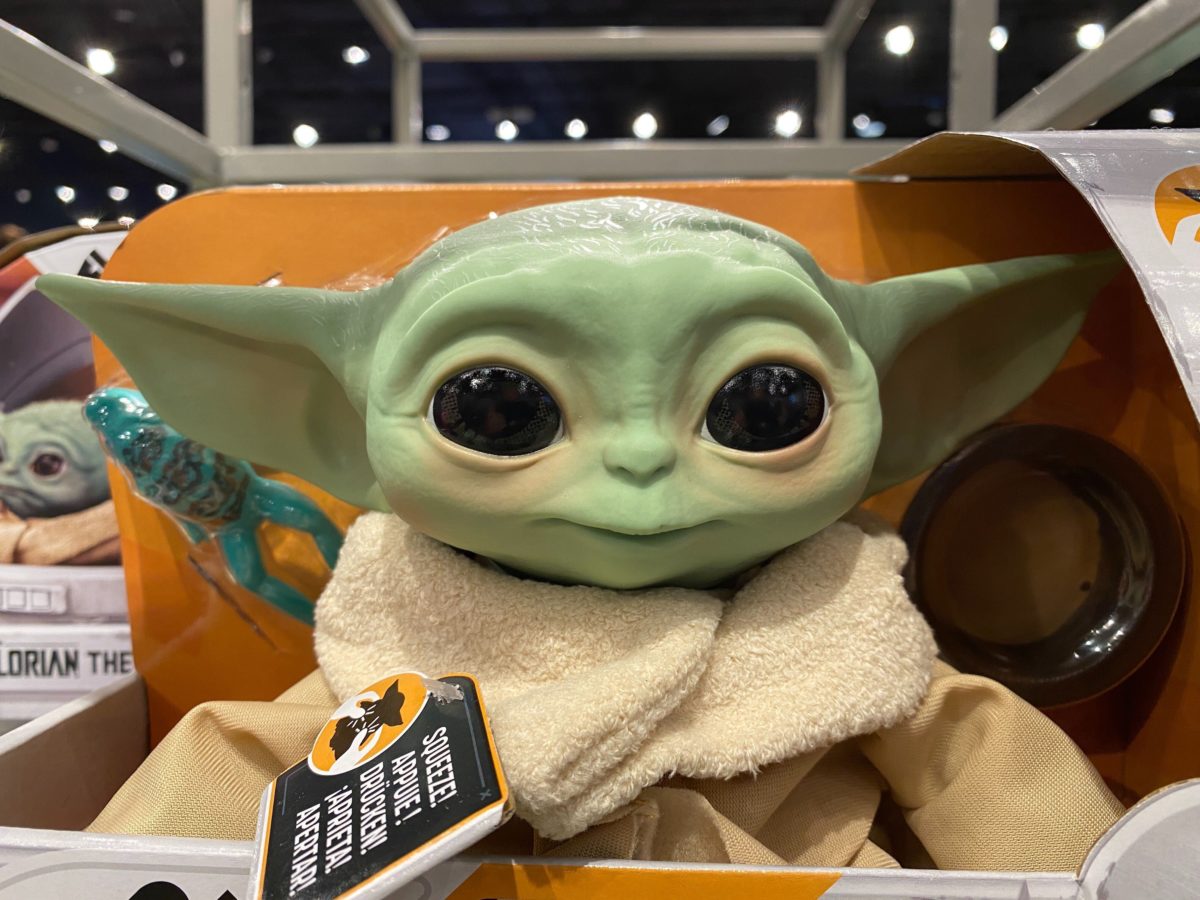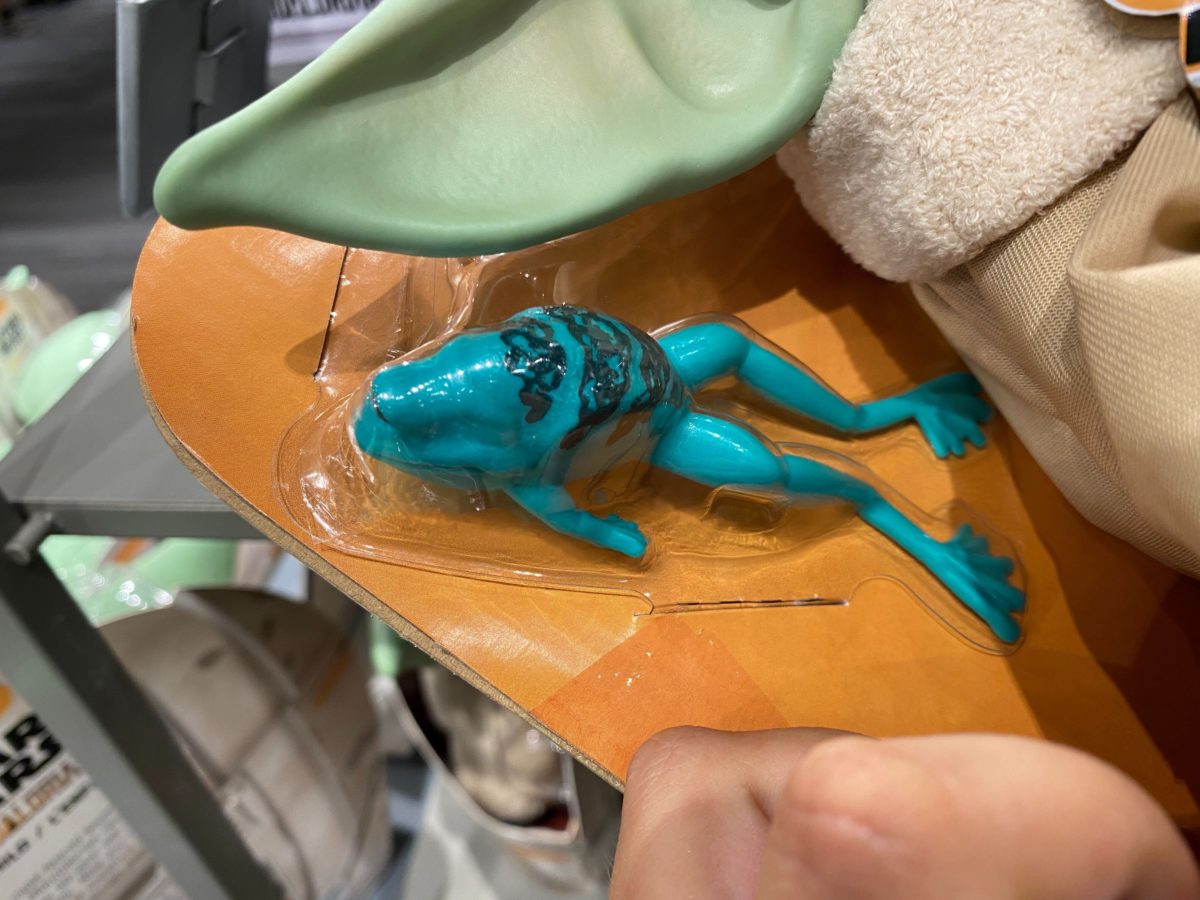 This plush also comes with accessories! If your little alien grows hungry, be sure to give him something to snack on with this blue frog. He also comes with a small bowl if he gets thirsty.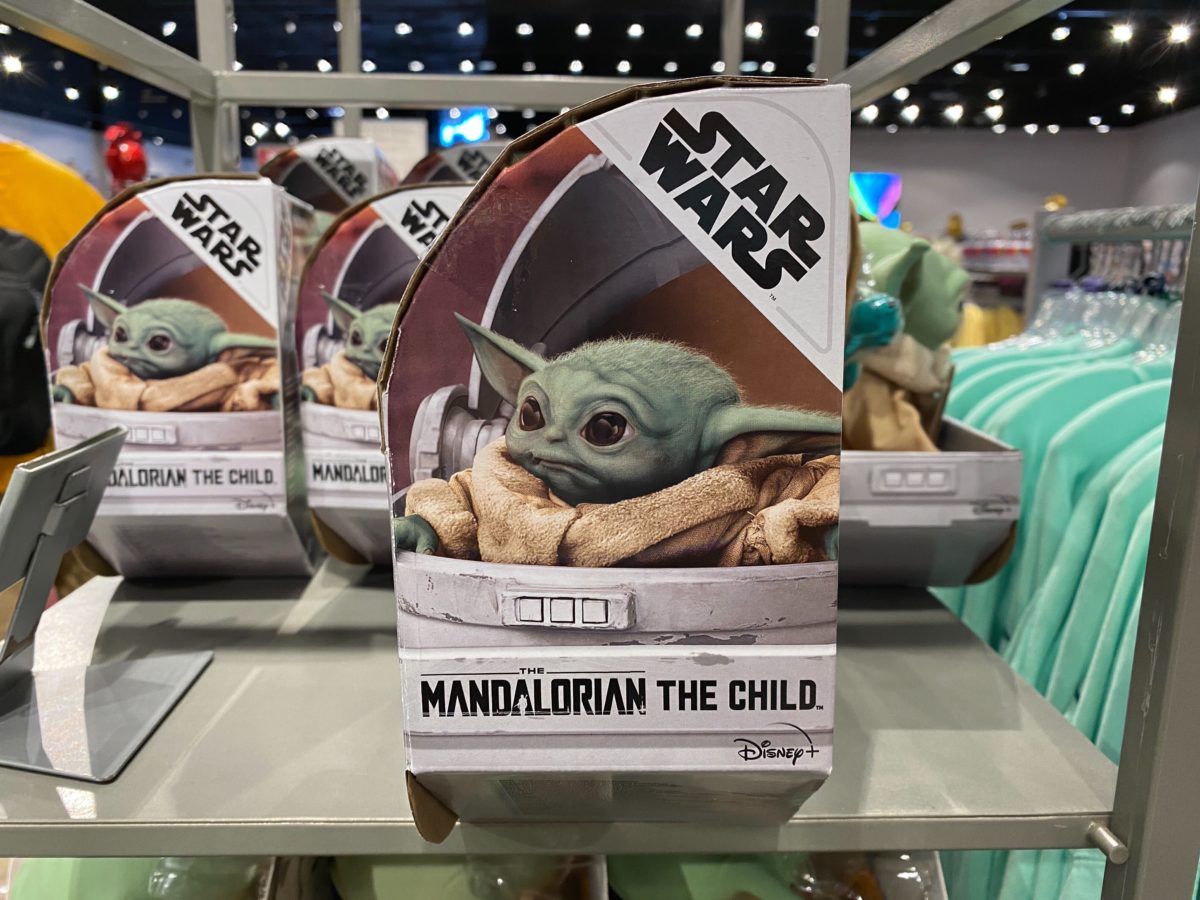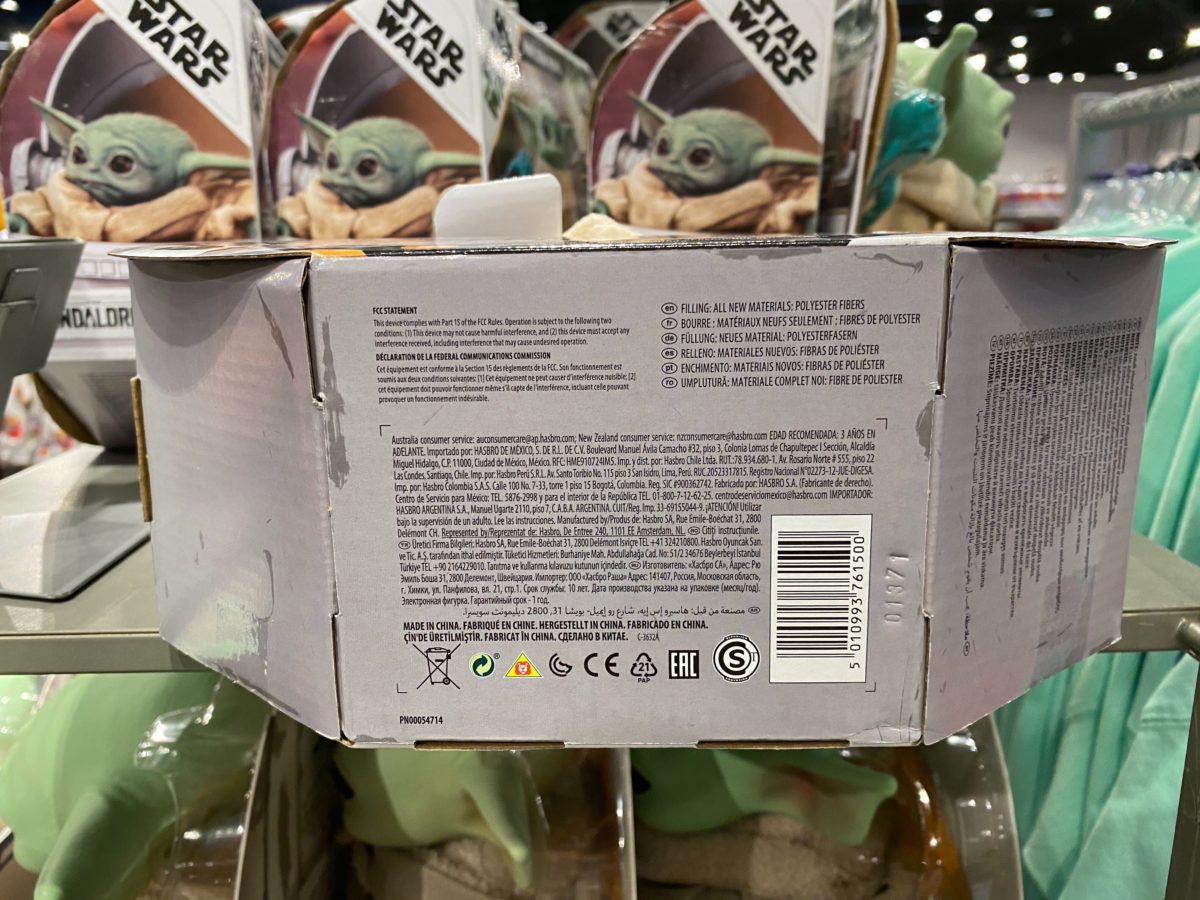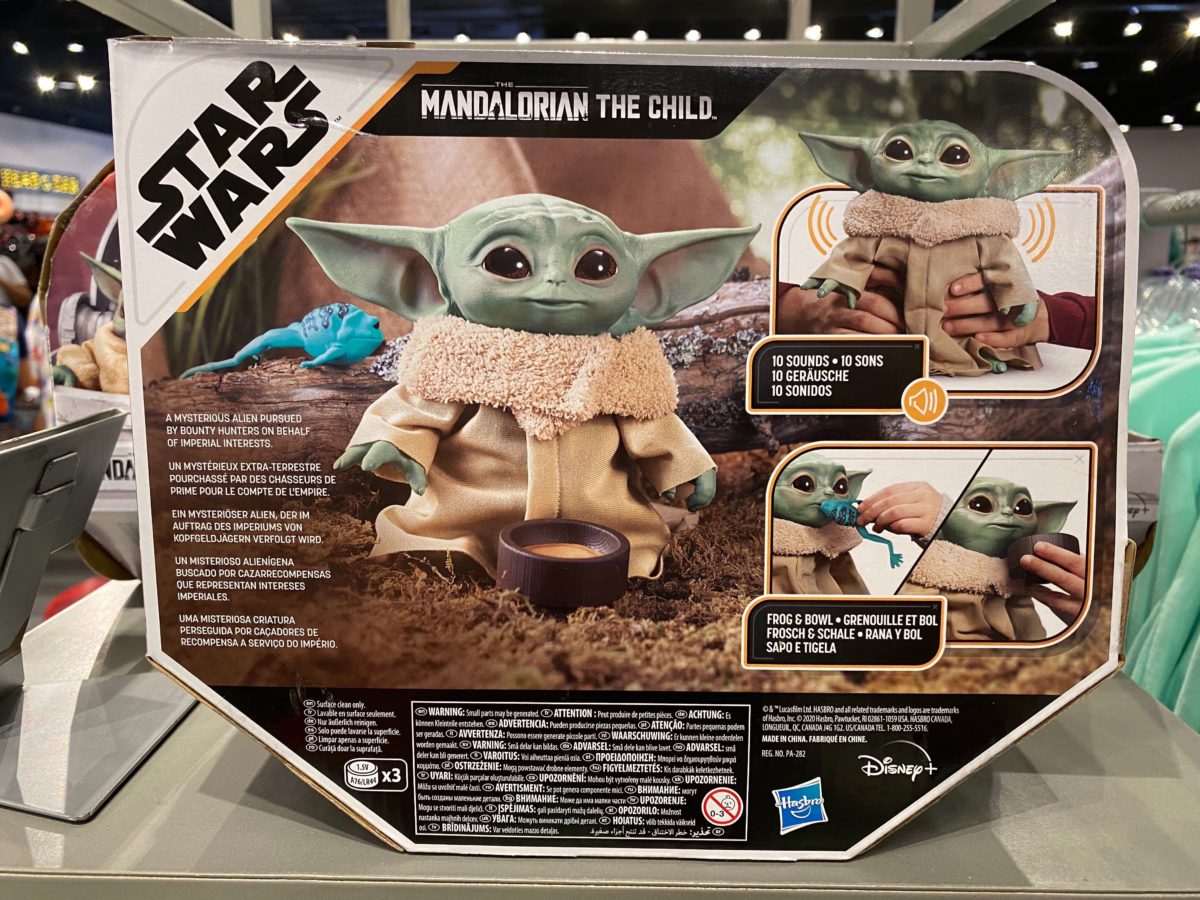 The back of the box informs you that he produces 10 different sounds when squeezing his tiny tummy.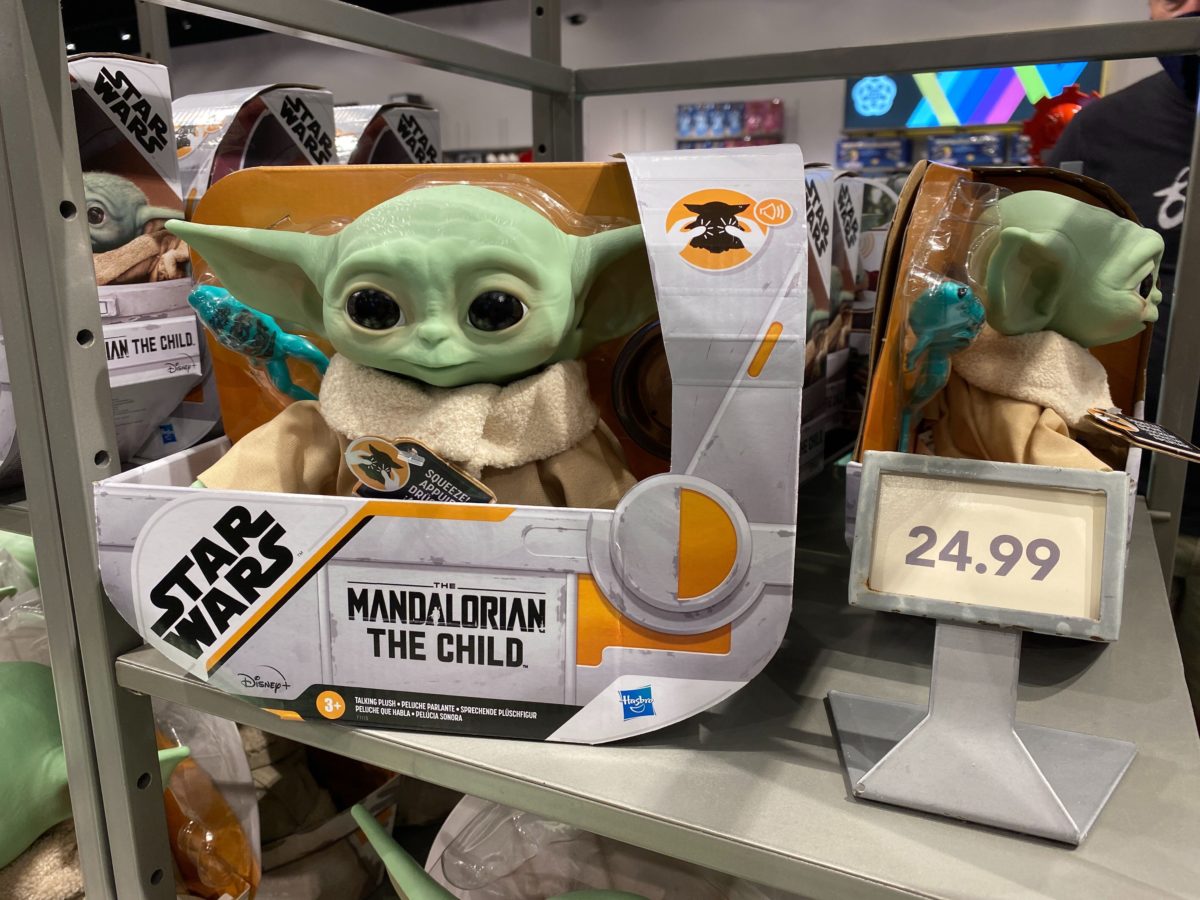 There seems to be plenty in stock for now, retailing for $24.99 each. With the popularity of "Baby Yoda" merchandise, be sure to grab one before any other bounty hunters do! Express your love of all things "Baby Yoda" in the comment section below!