Just a couple of days ago, a Haunted Mansion face mask materialized at Downtown Disney. Now, Disney Parks has rolled out a whole new set of attraction and land-themed face masks, plus some masks featuring some of your favorite characters. You can check out all of the new arrivals below:
Enchanted Tiki Room Face Mask – $6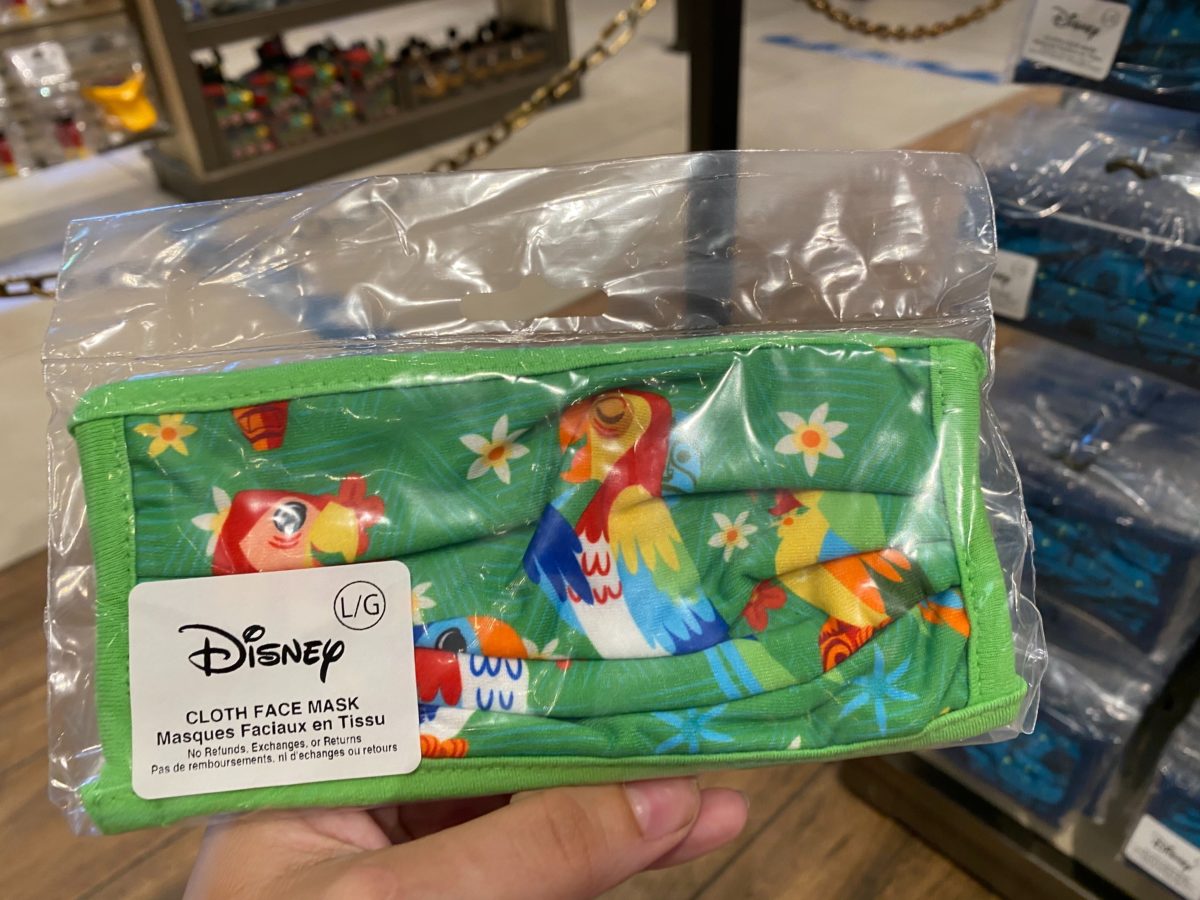 This mask features some favorite birds who sing words and flowers that bloom patterned on a green background.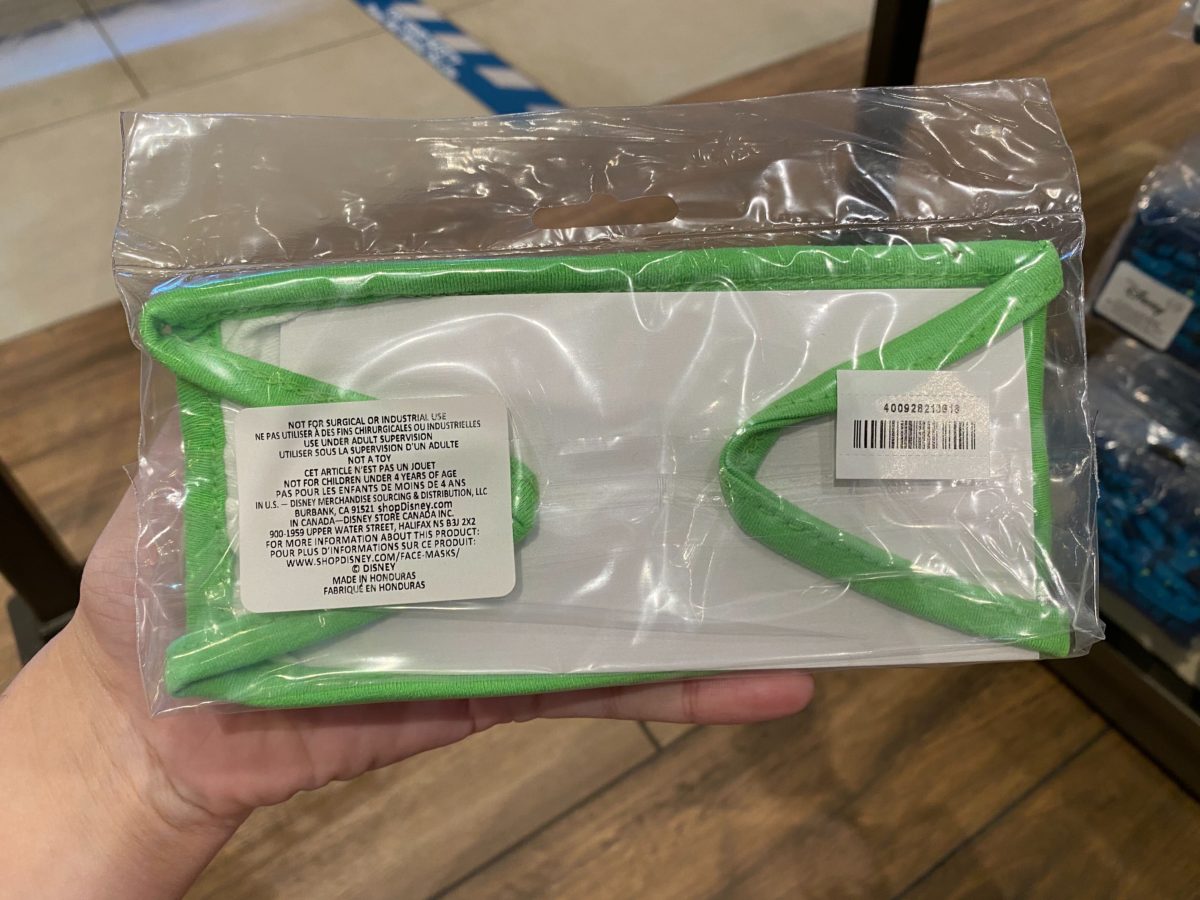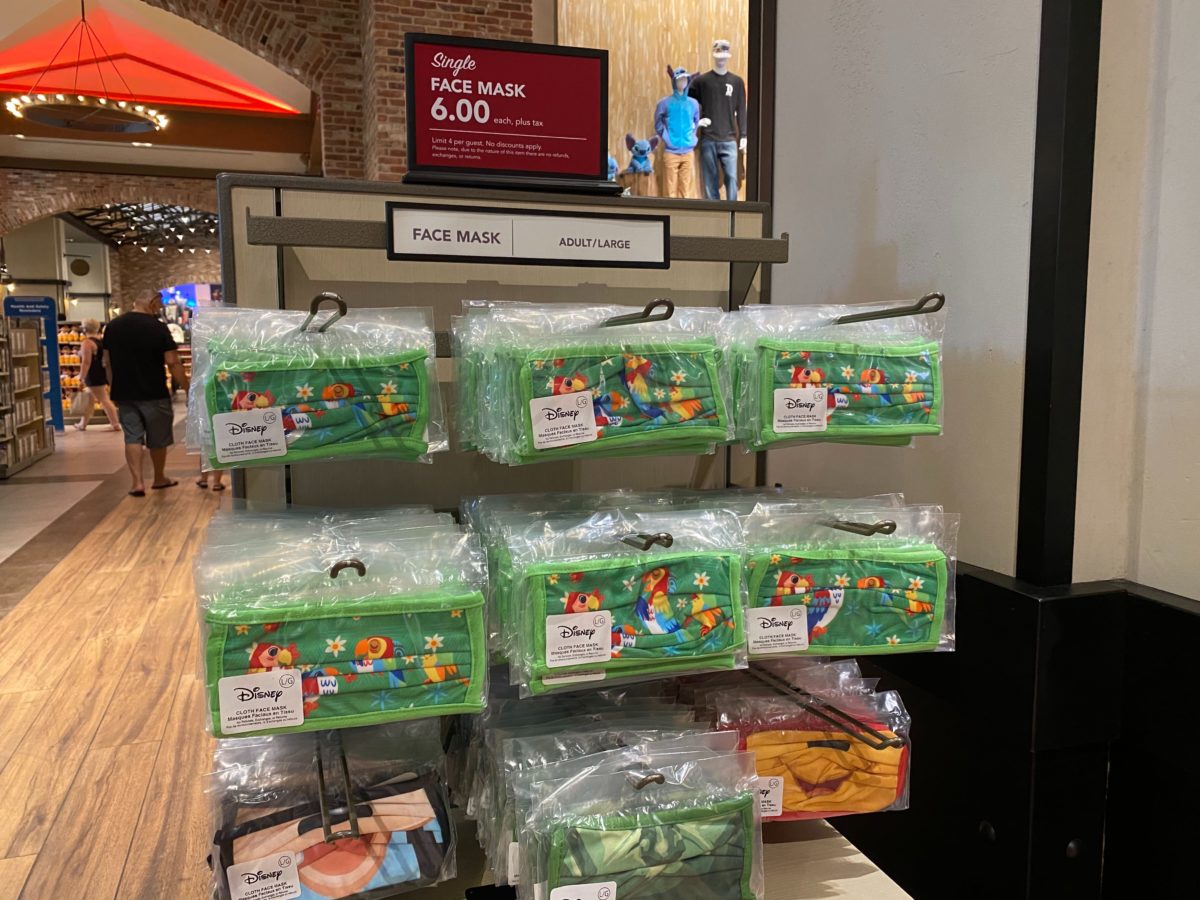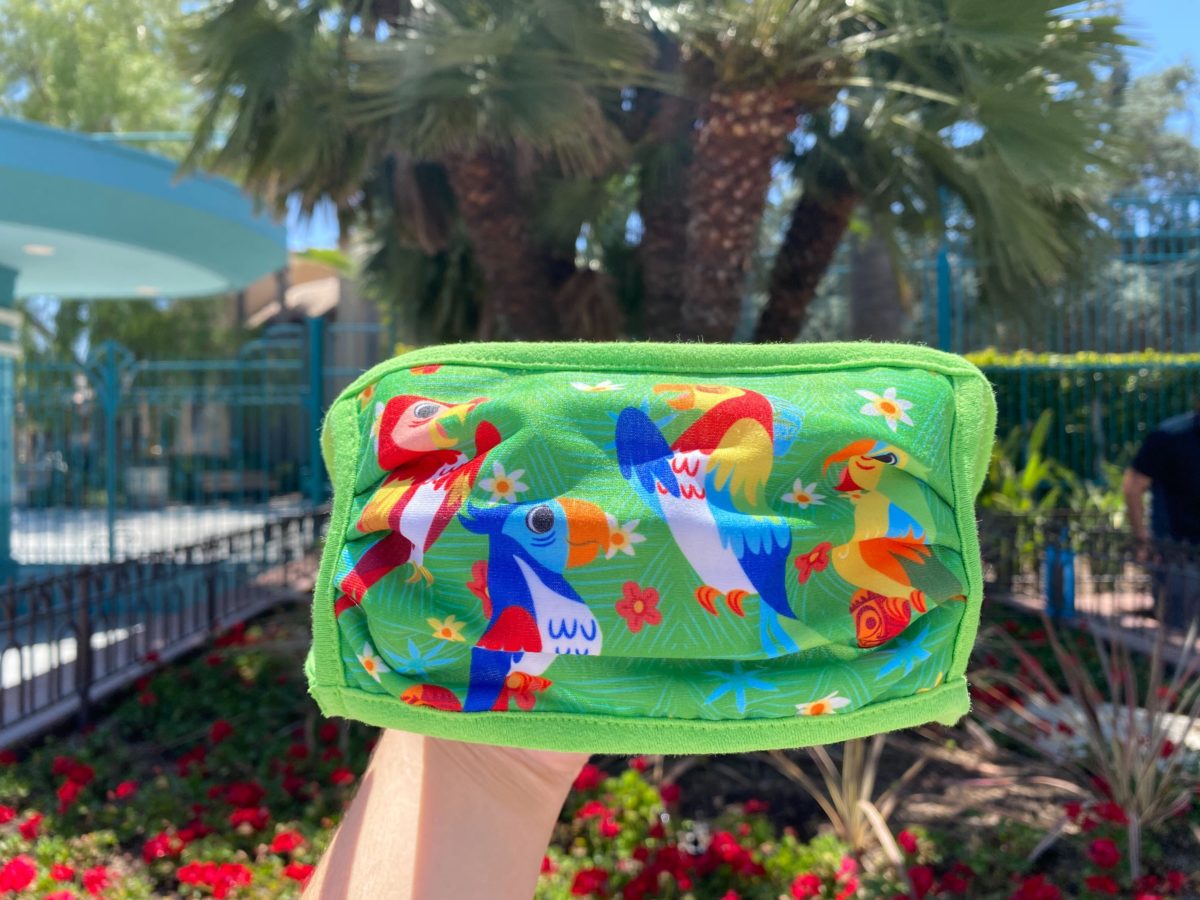 Is your favorite tiki bird on this mask?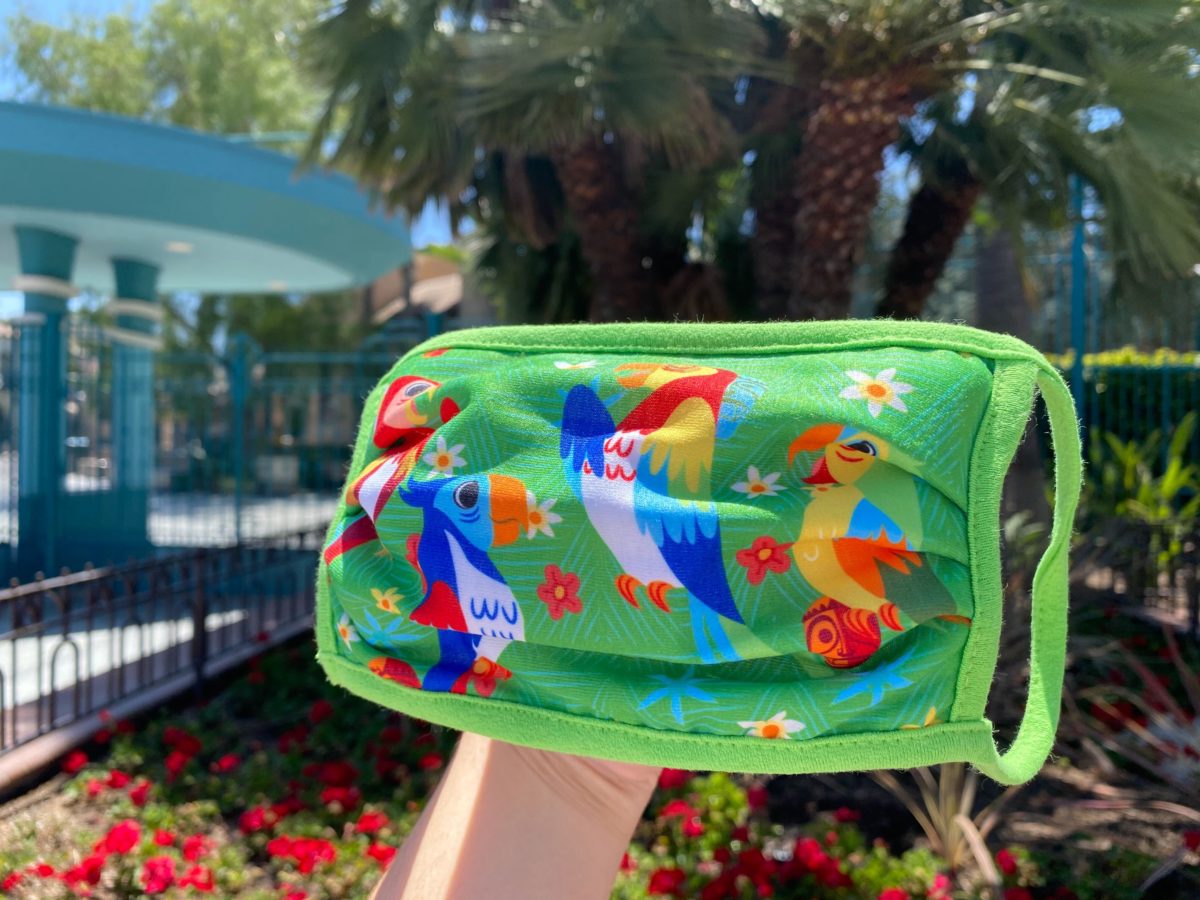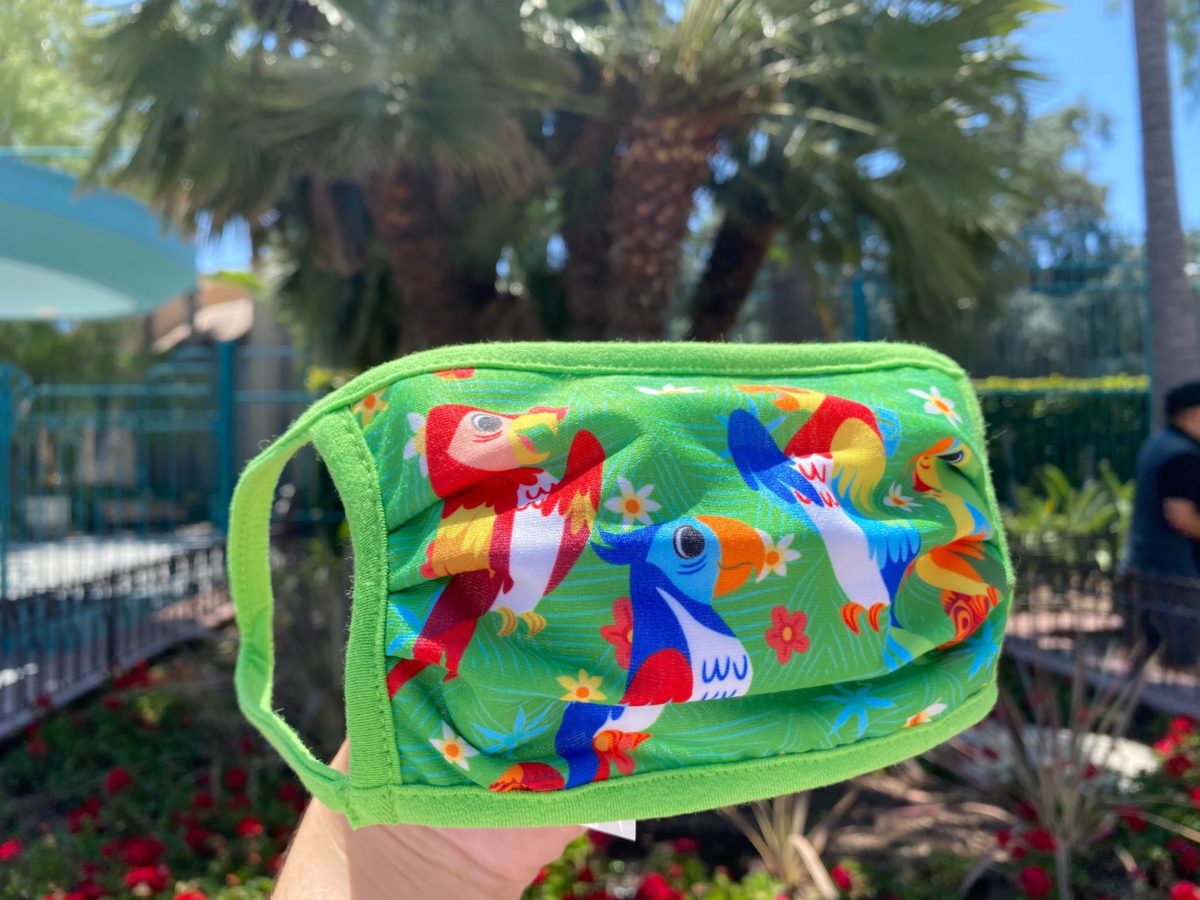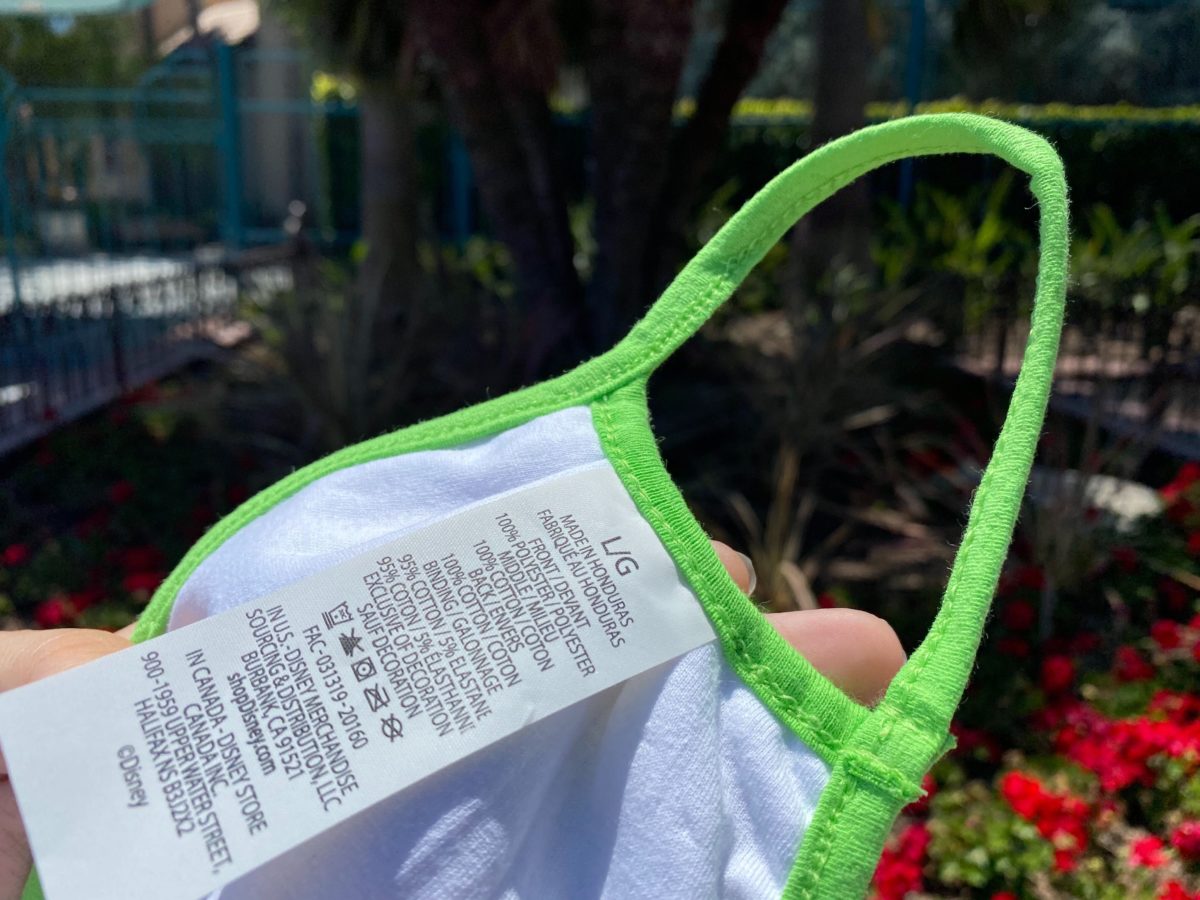 "it's a small world" Face Mask – $6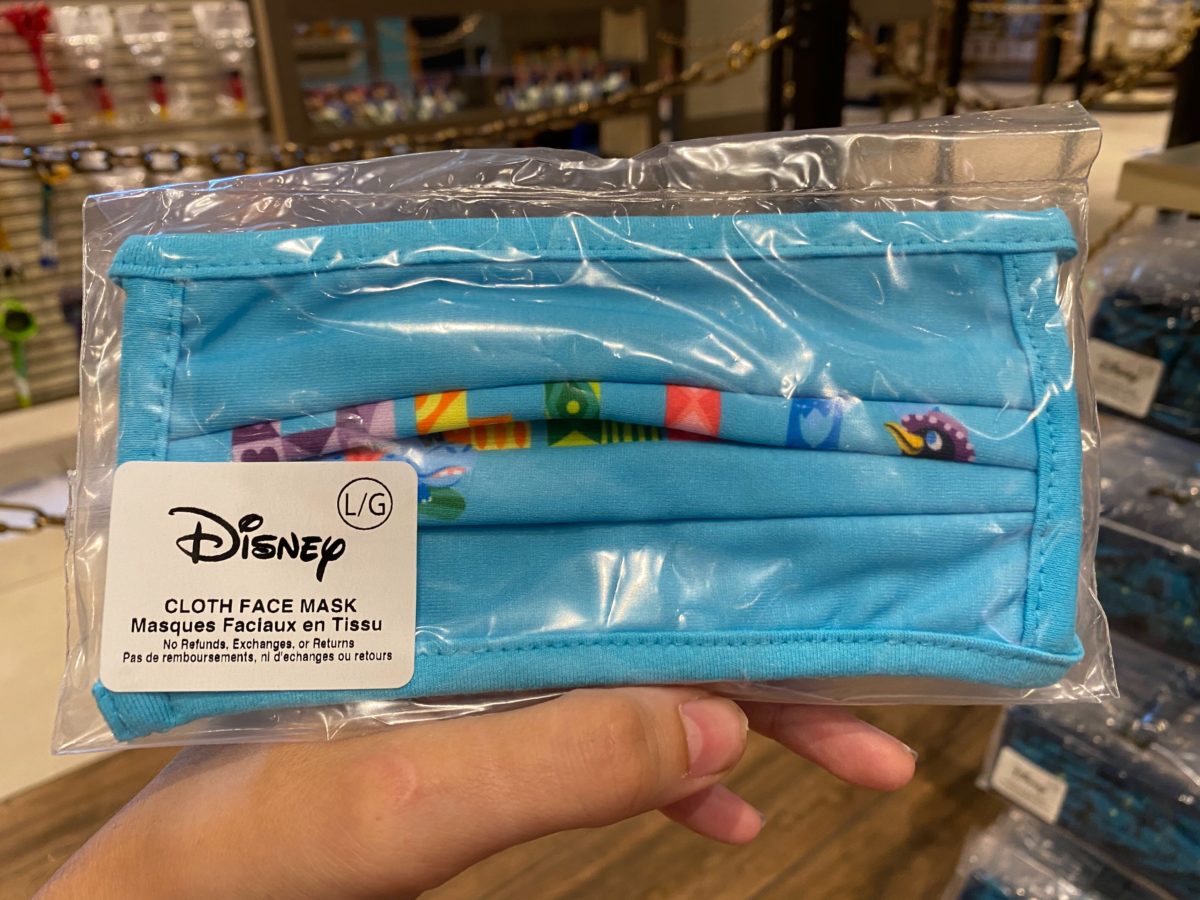 It is a small world, so say "Hello" to everyone you see with this mask.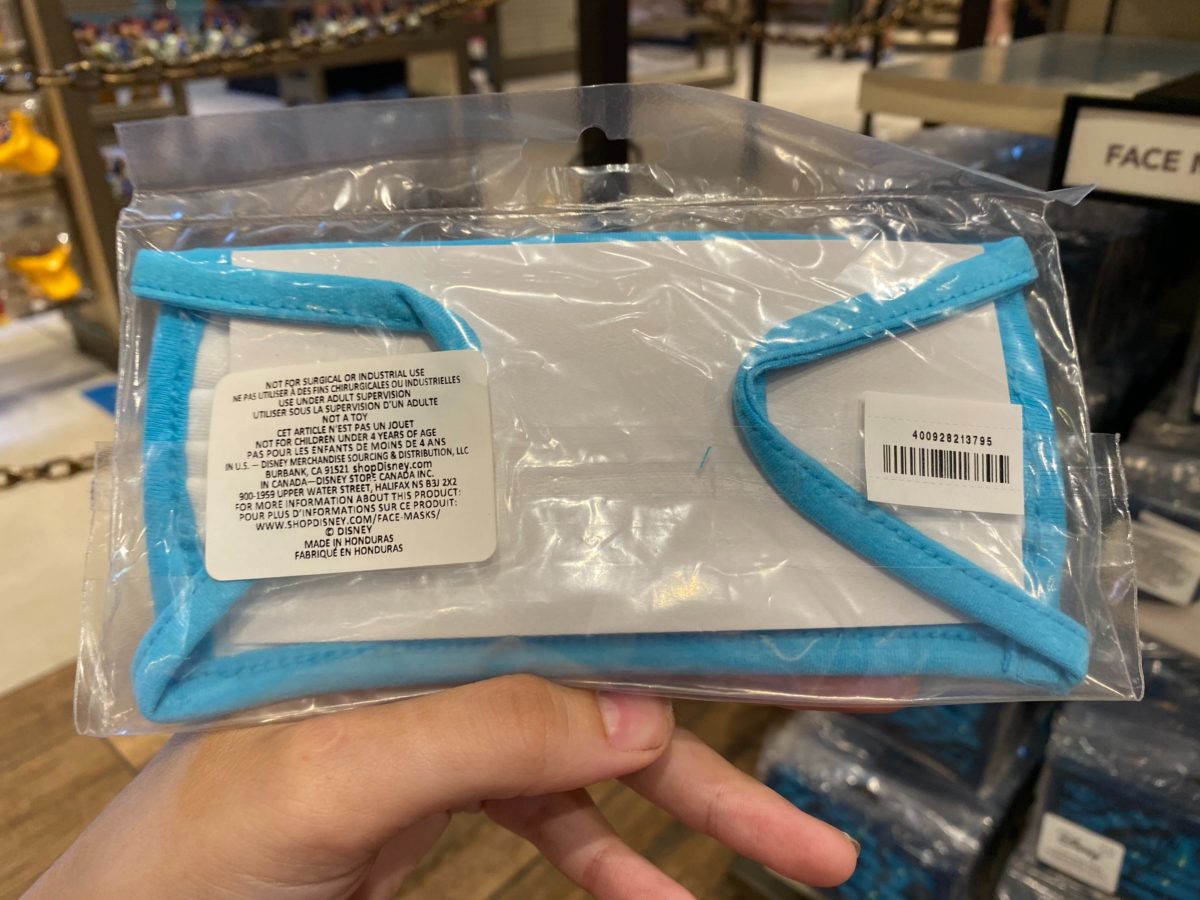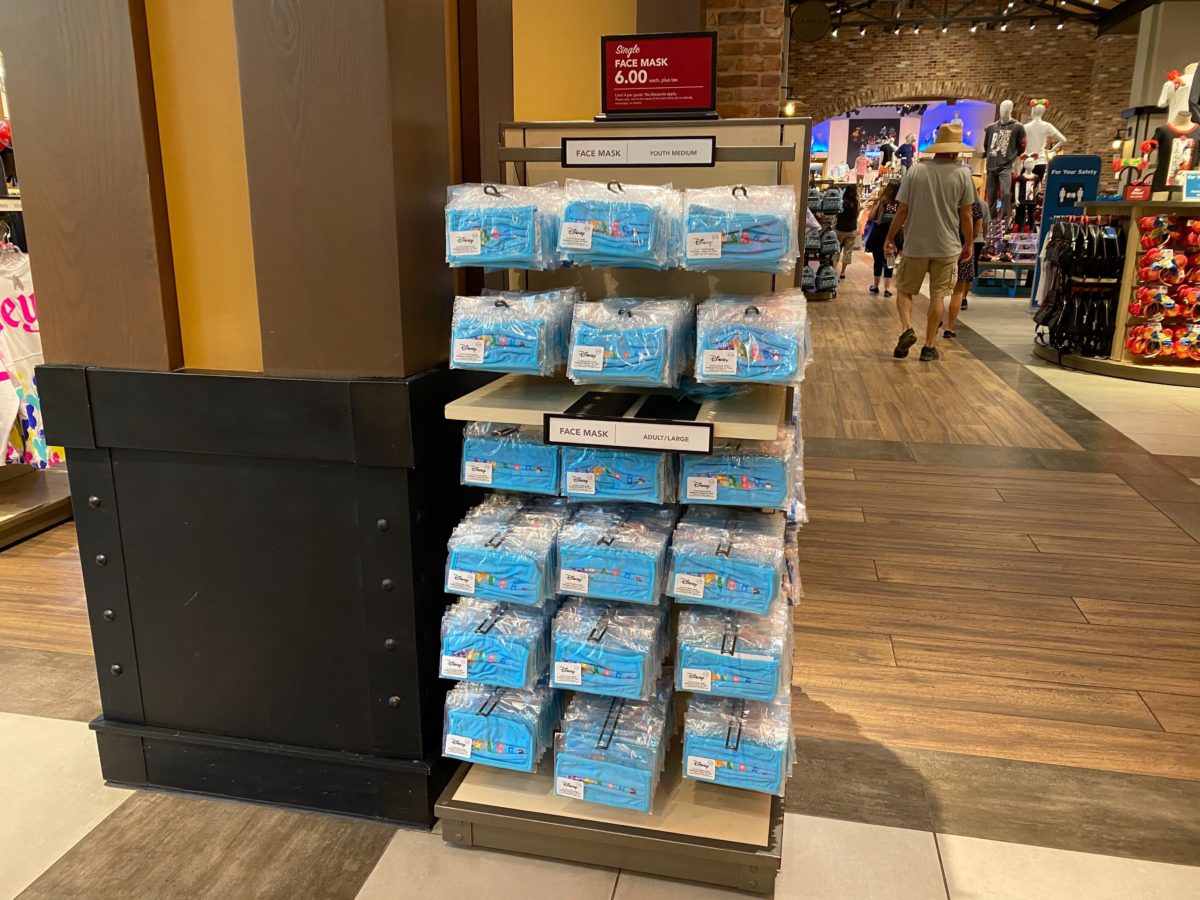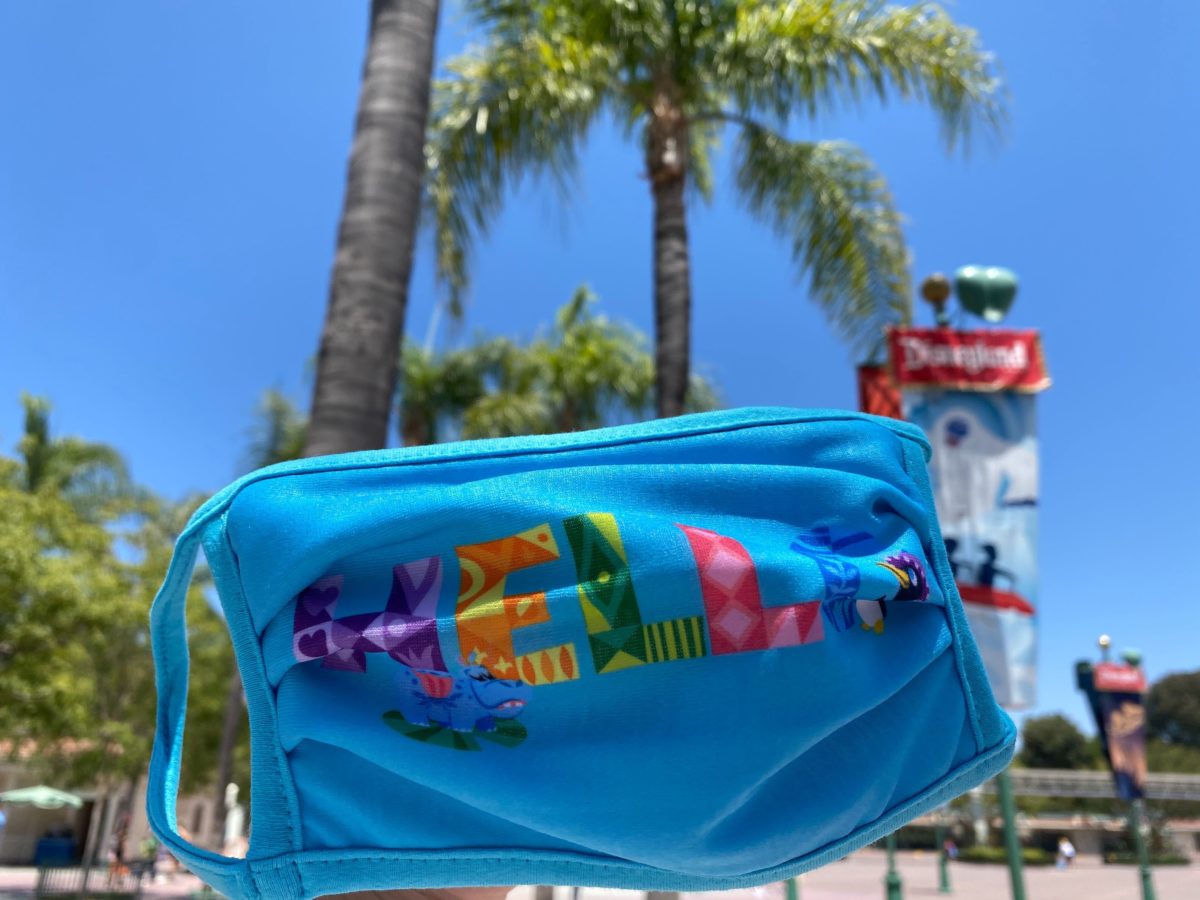 The "Hello" letters are in the classic "it's a small world" style with a penguin and hippo hanging out against a blue background.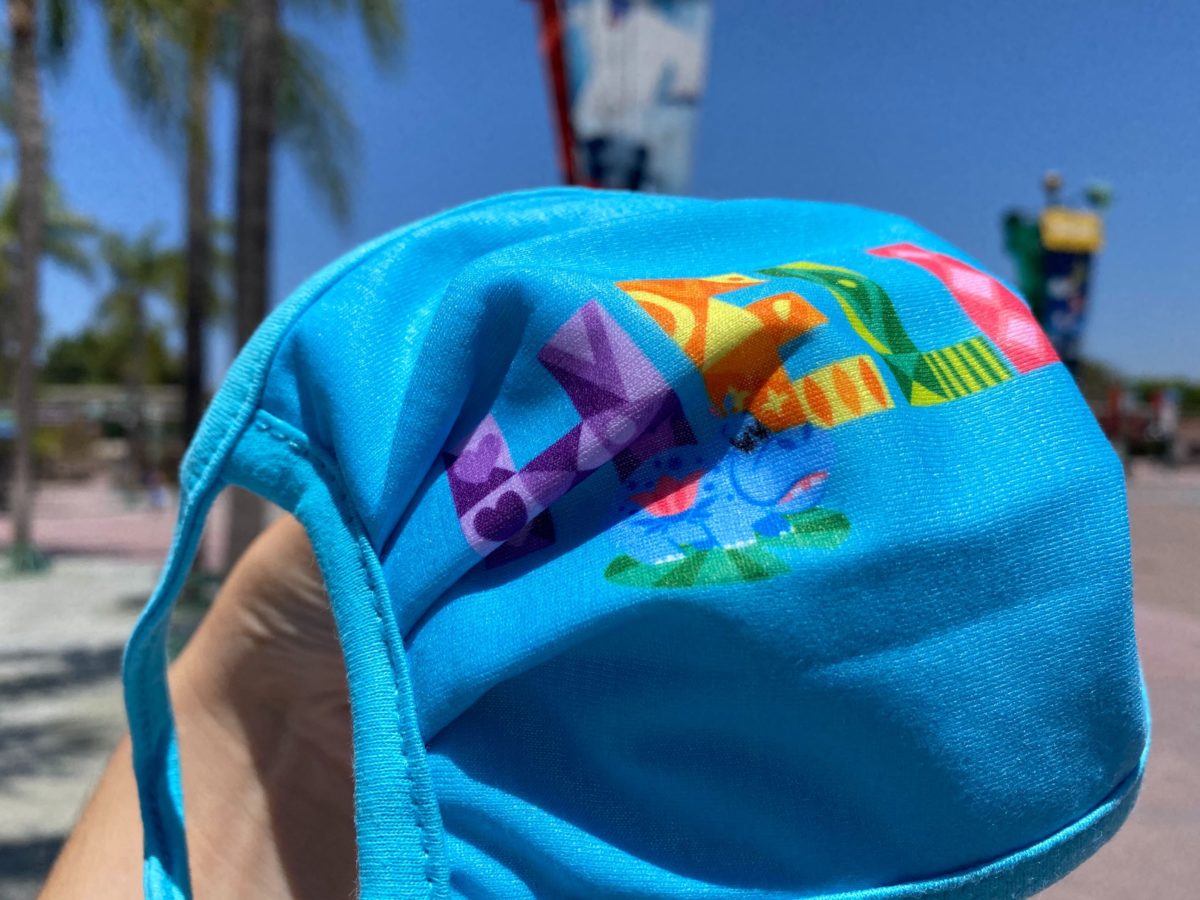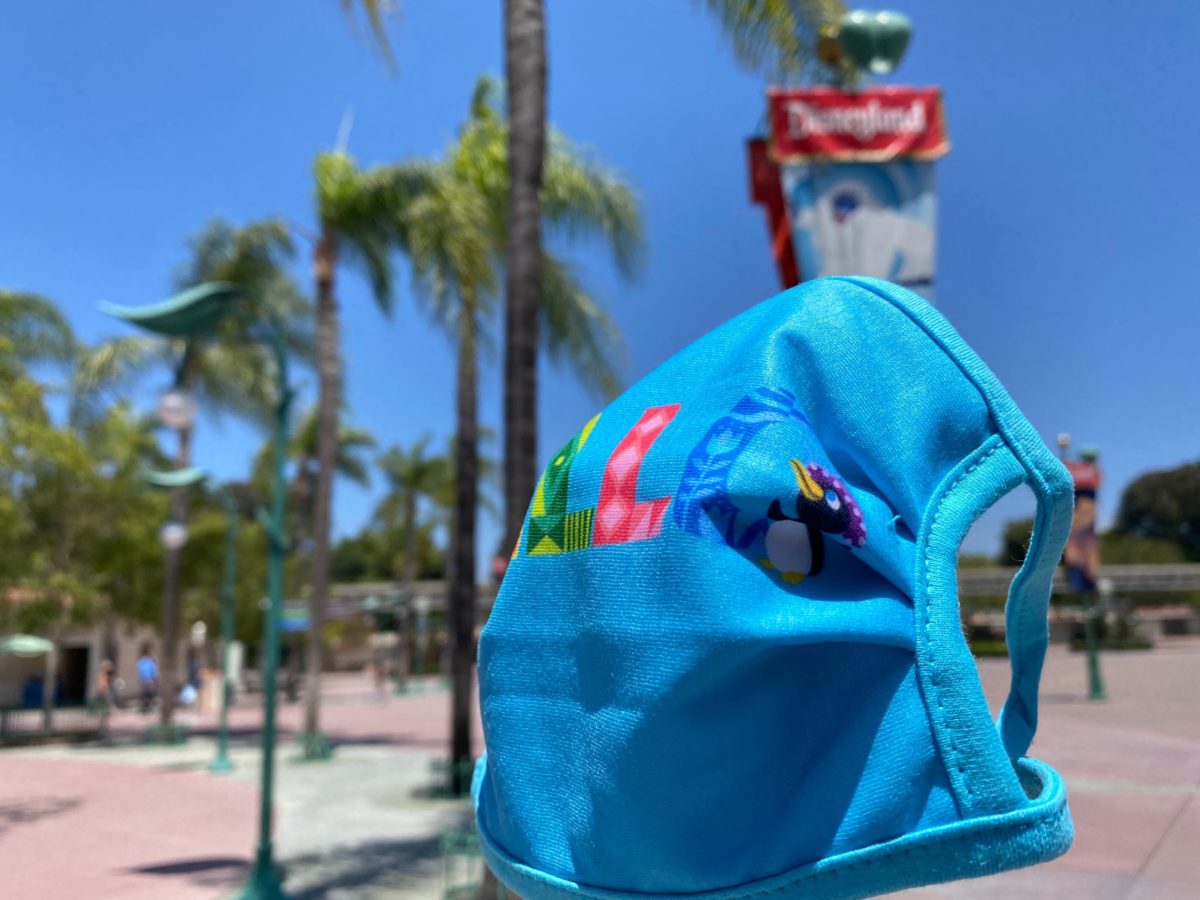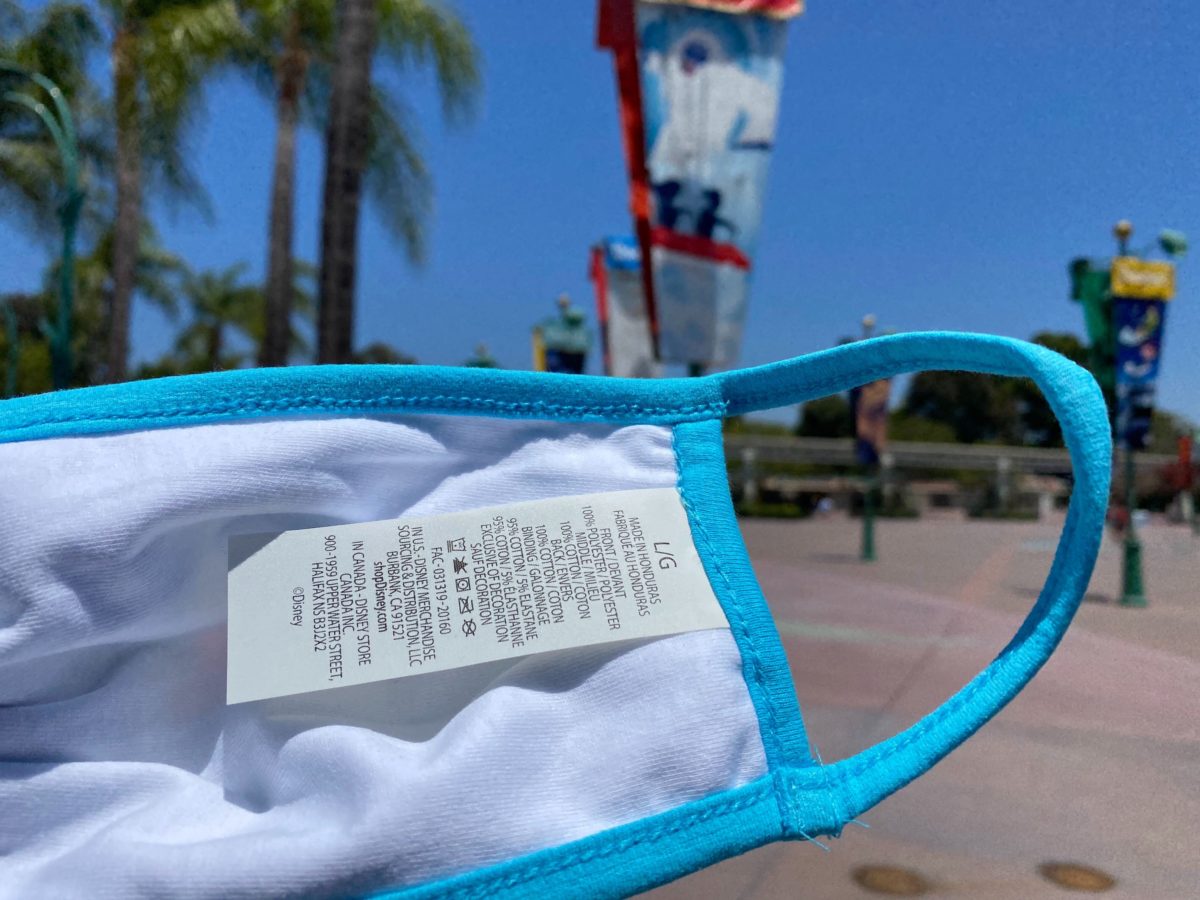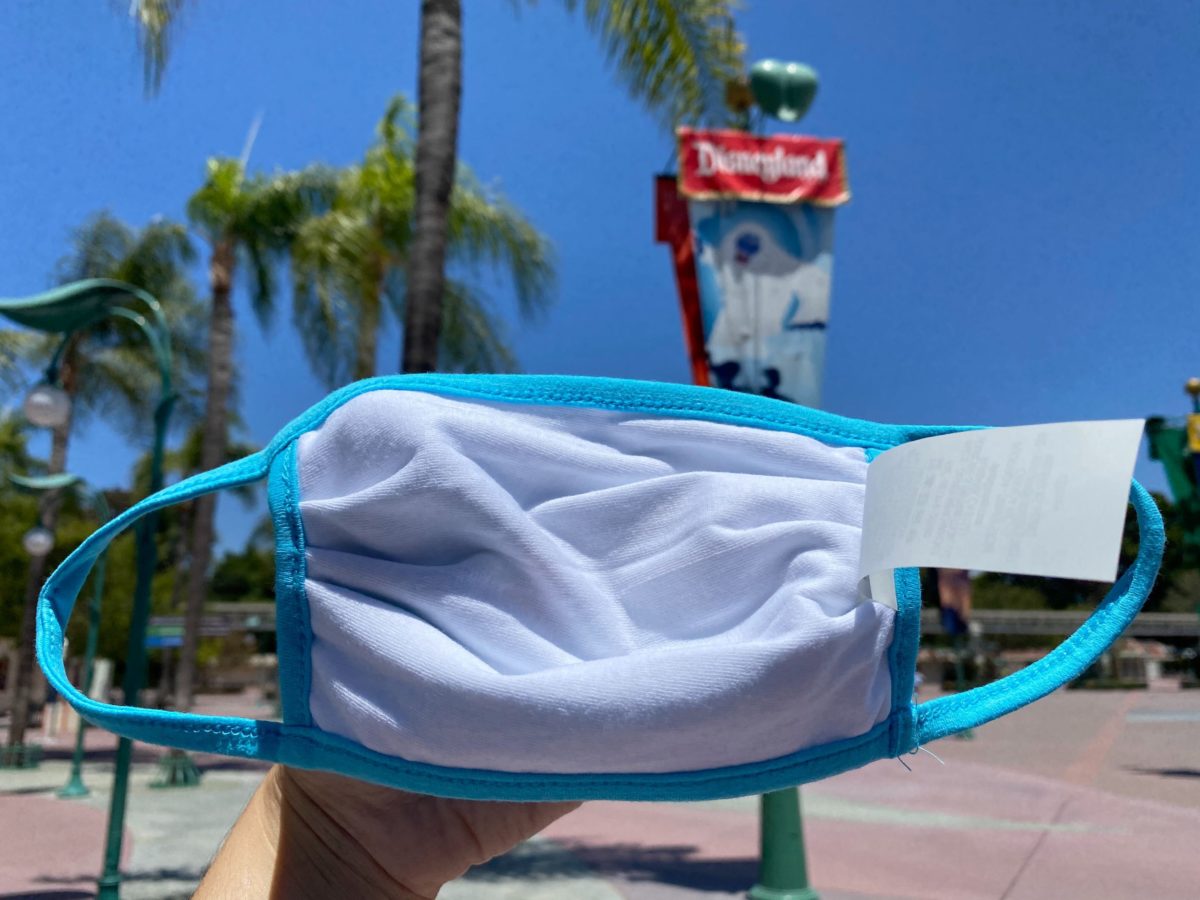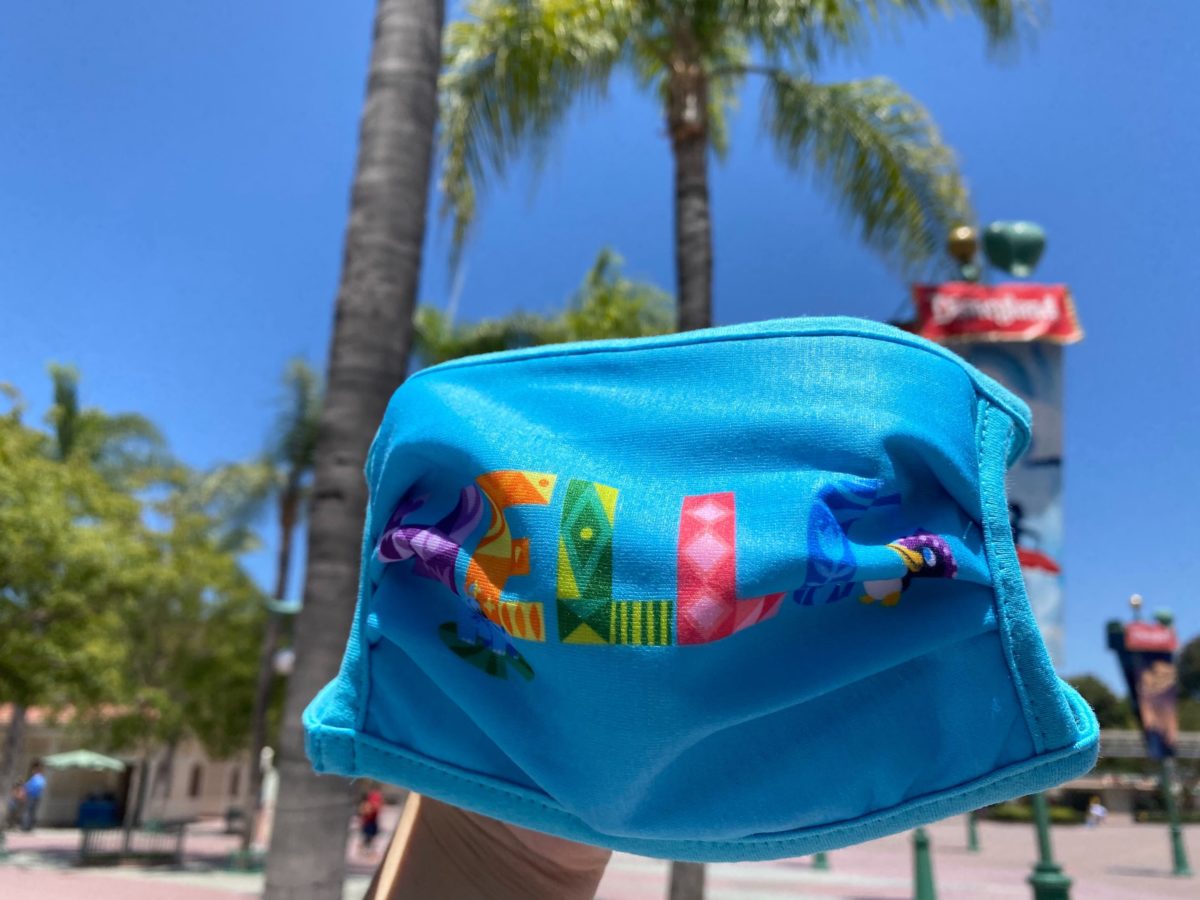 Donald Duck Face Mask – $6
Look just like your favorite duck with this face mask featuring Donald's bill!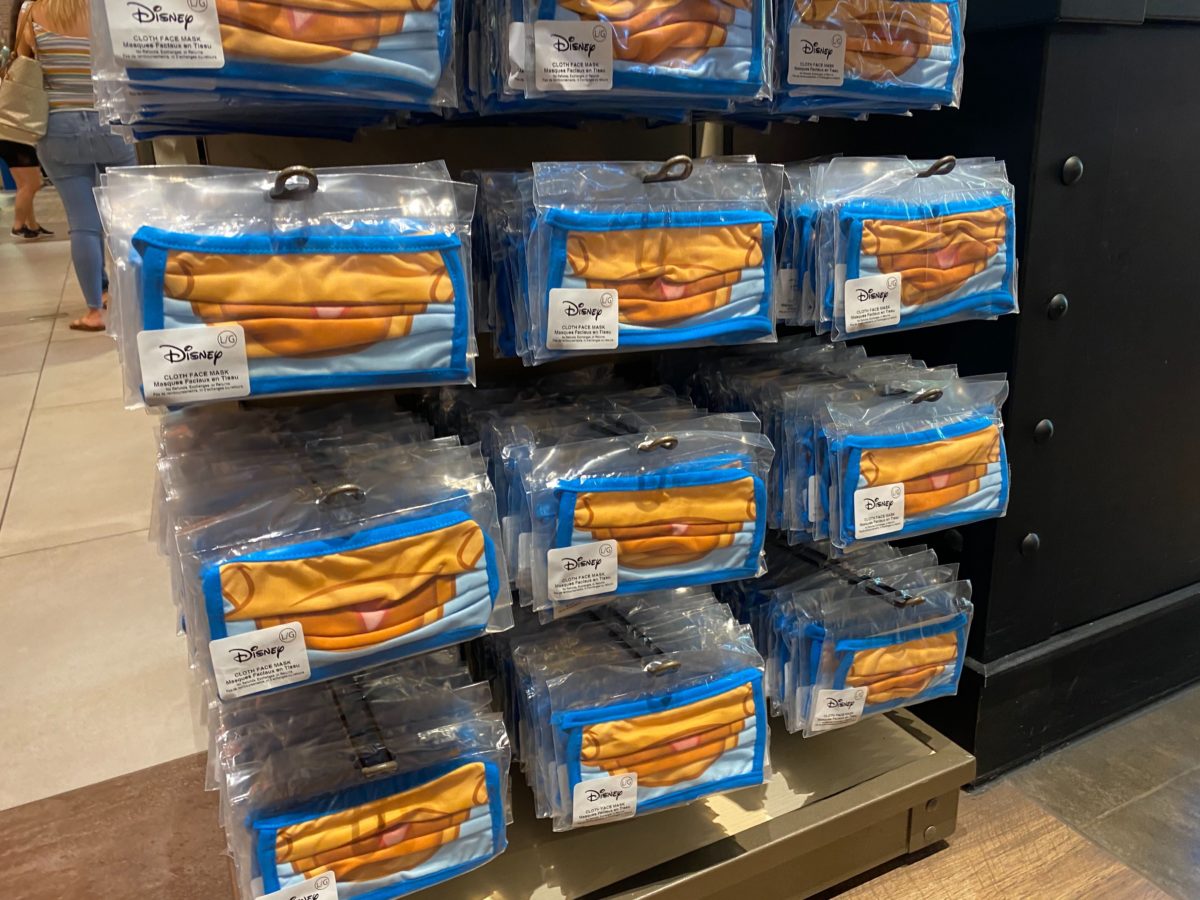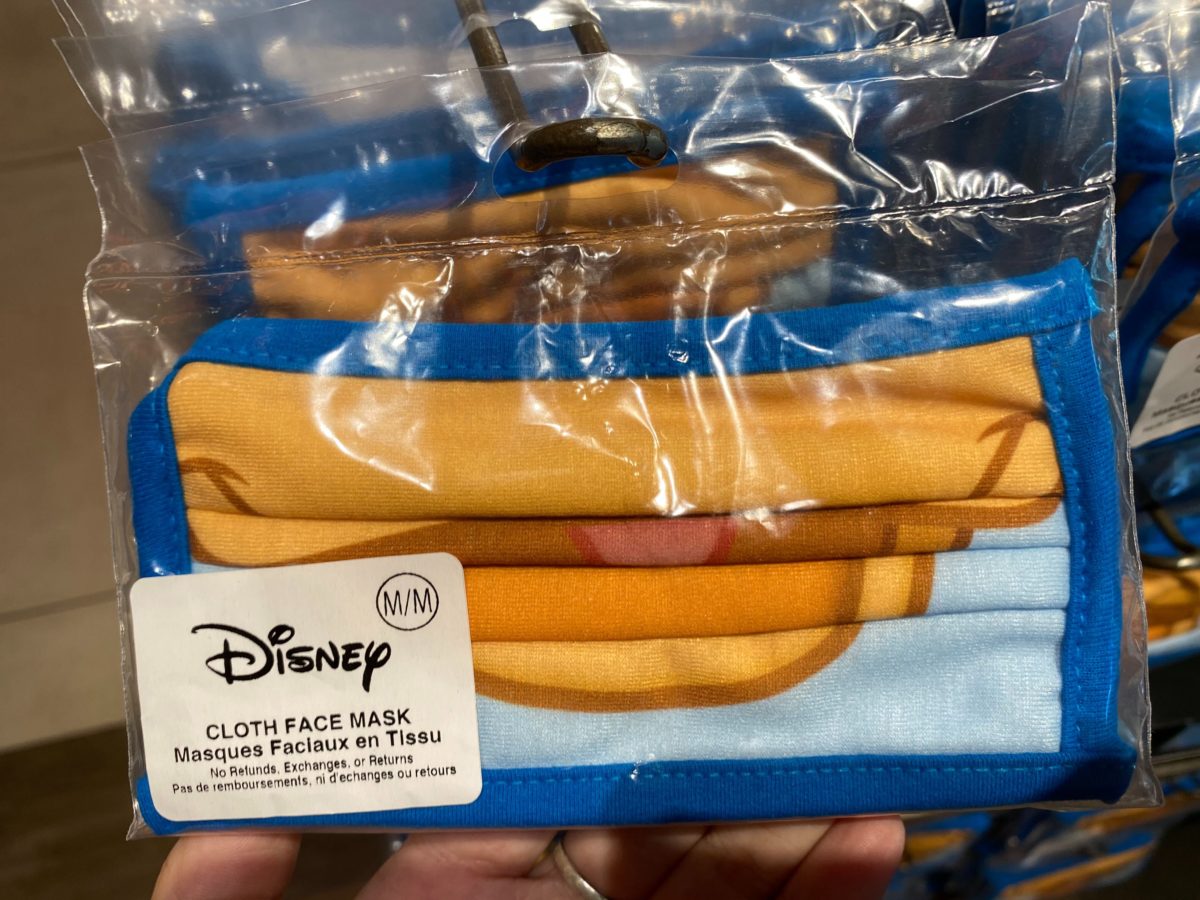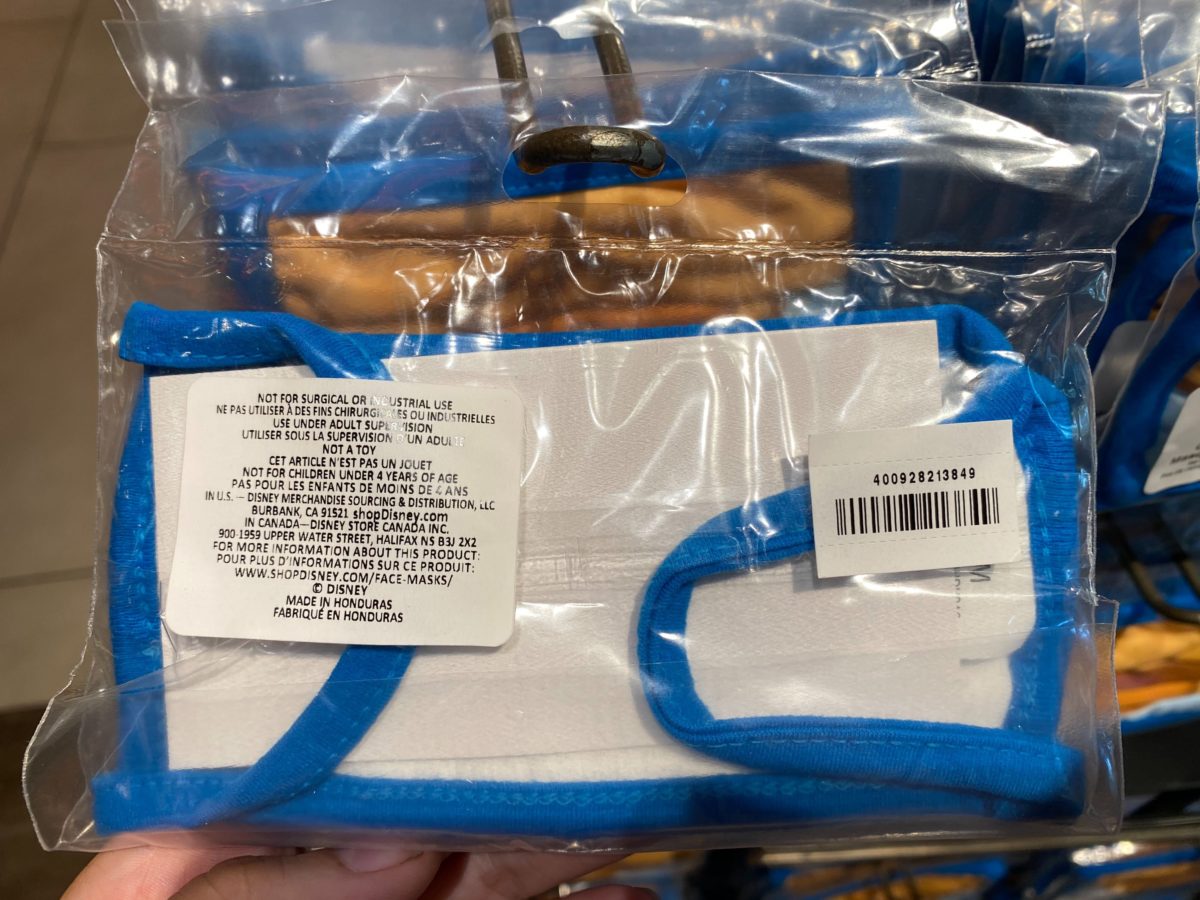 Tomorrowland/Space Mountain Face Mask – $6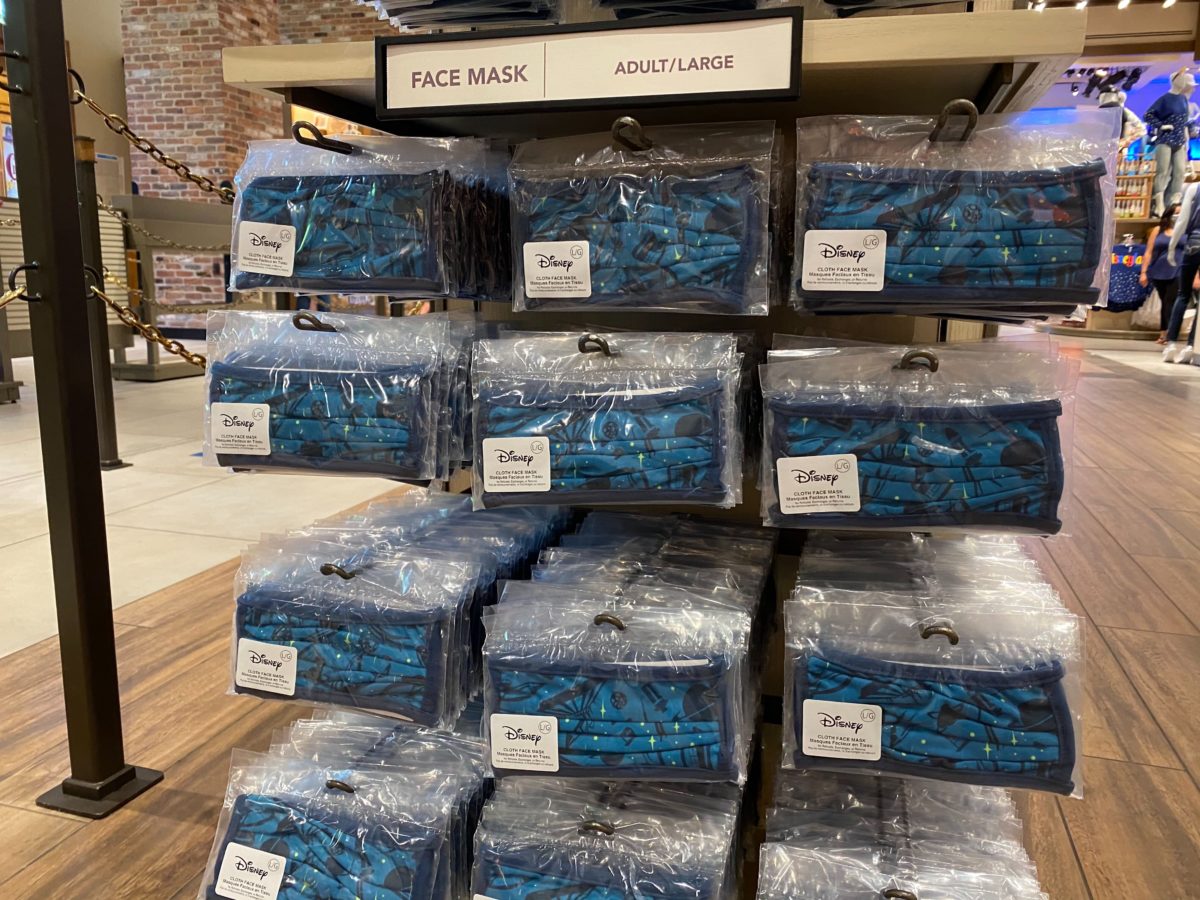 This mask features the iconic Space Mountain facade and ride vehicles, plus some PeopleMover vehicles and other spacey scenery.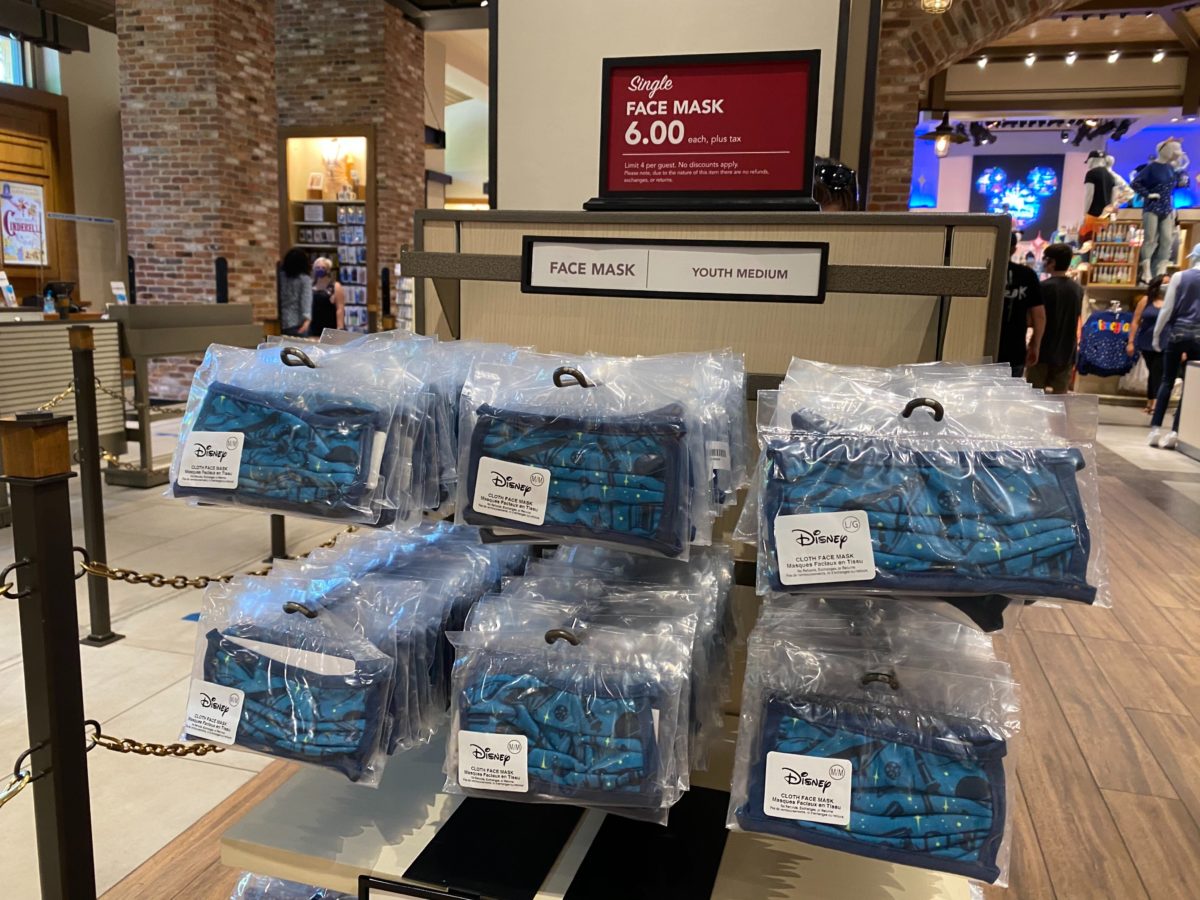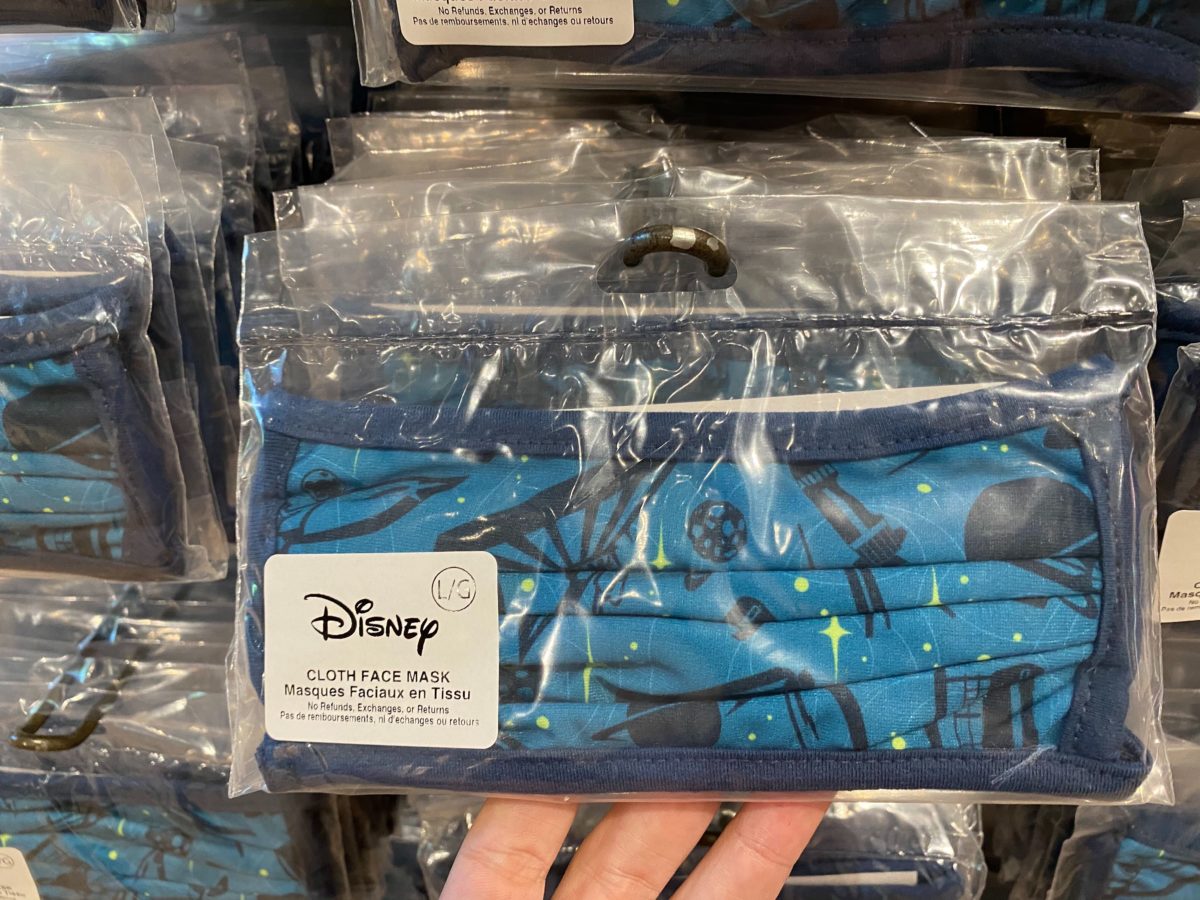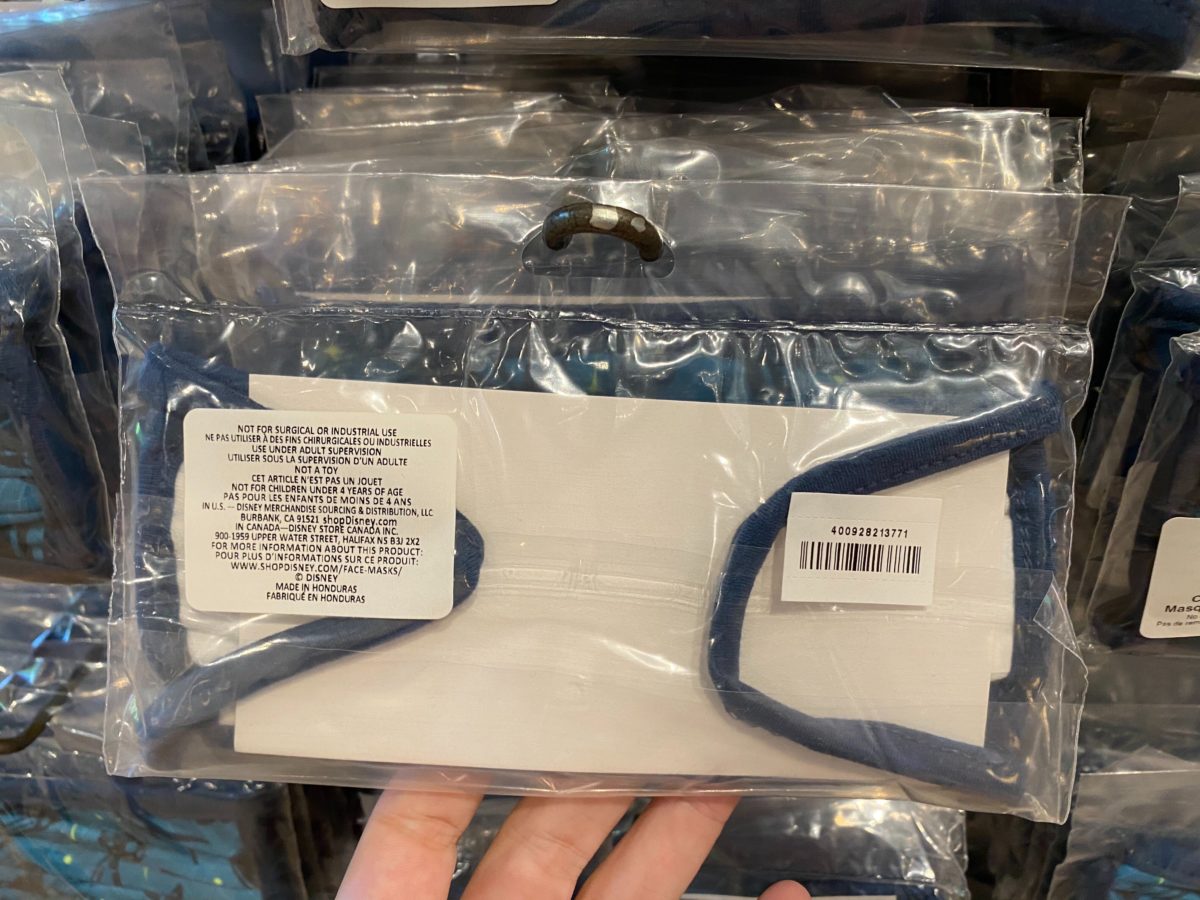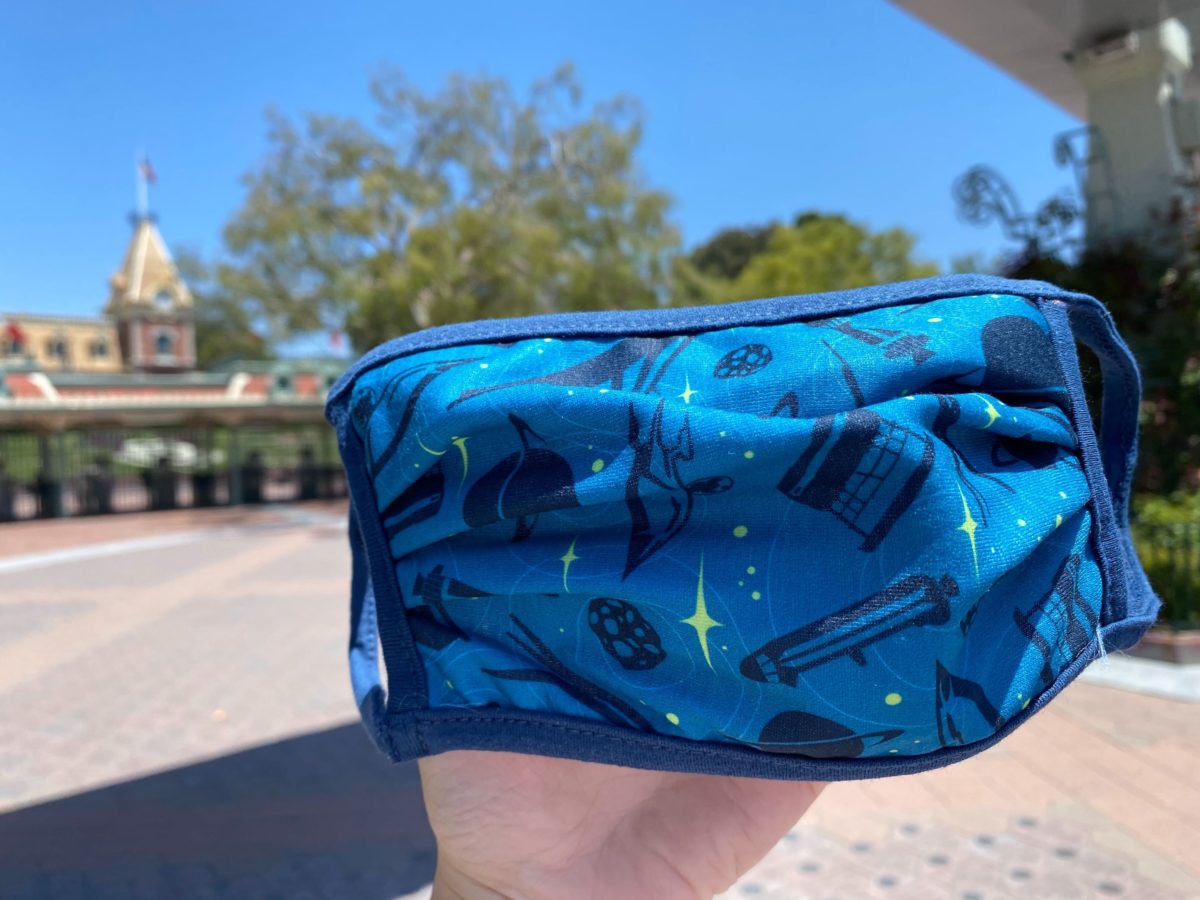 You can see the images on the mask even better once it's unfolded to fit on a face.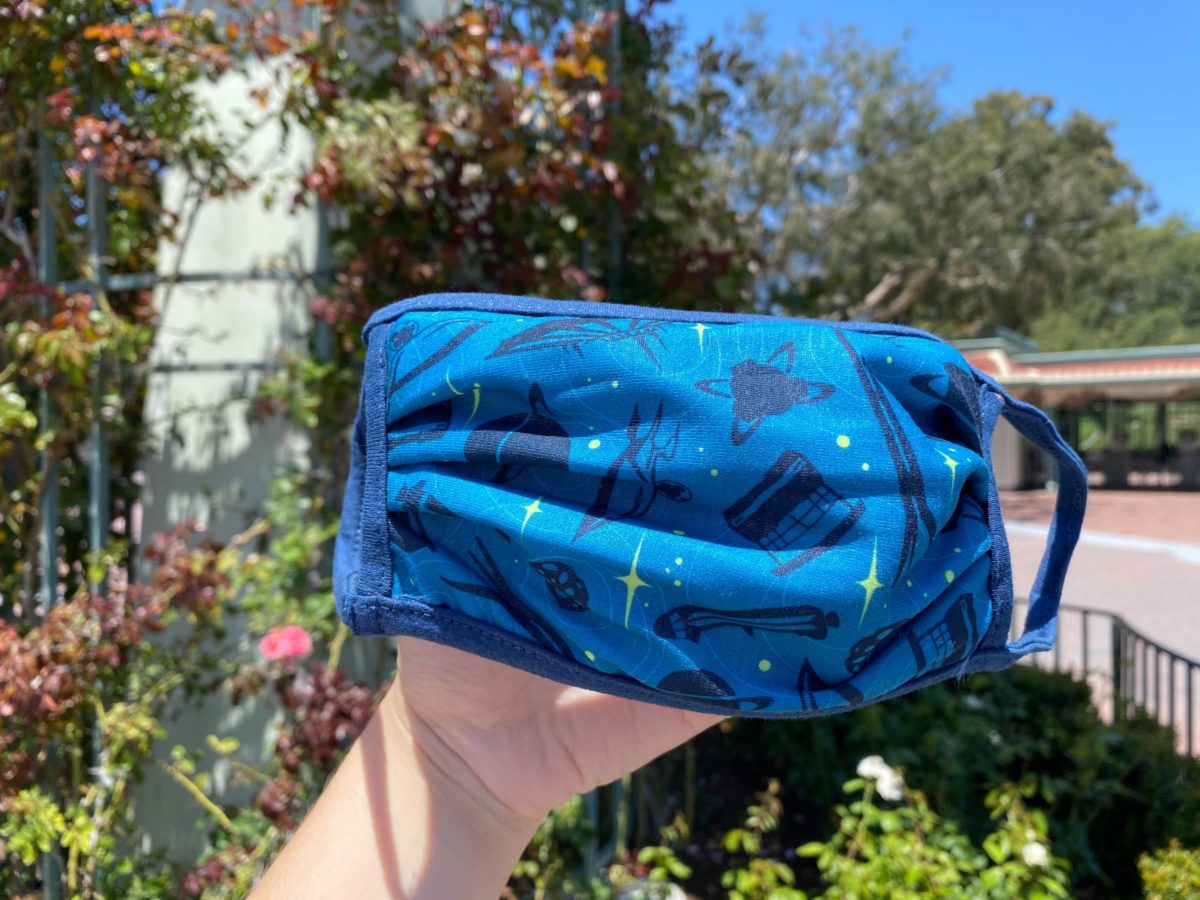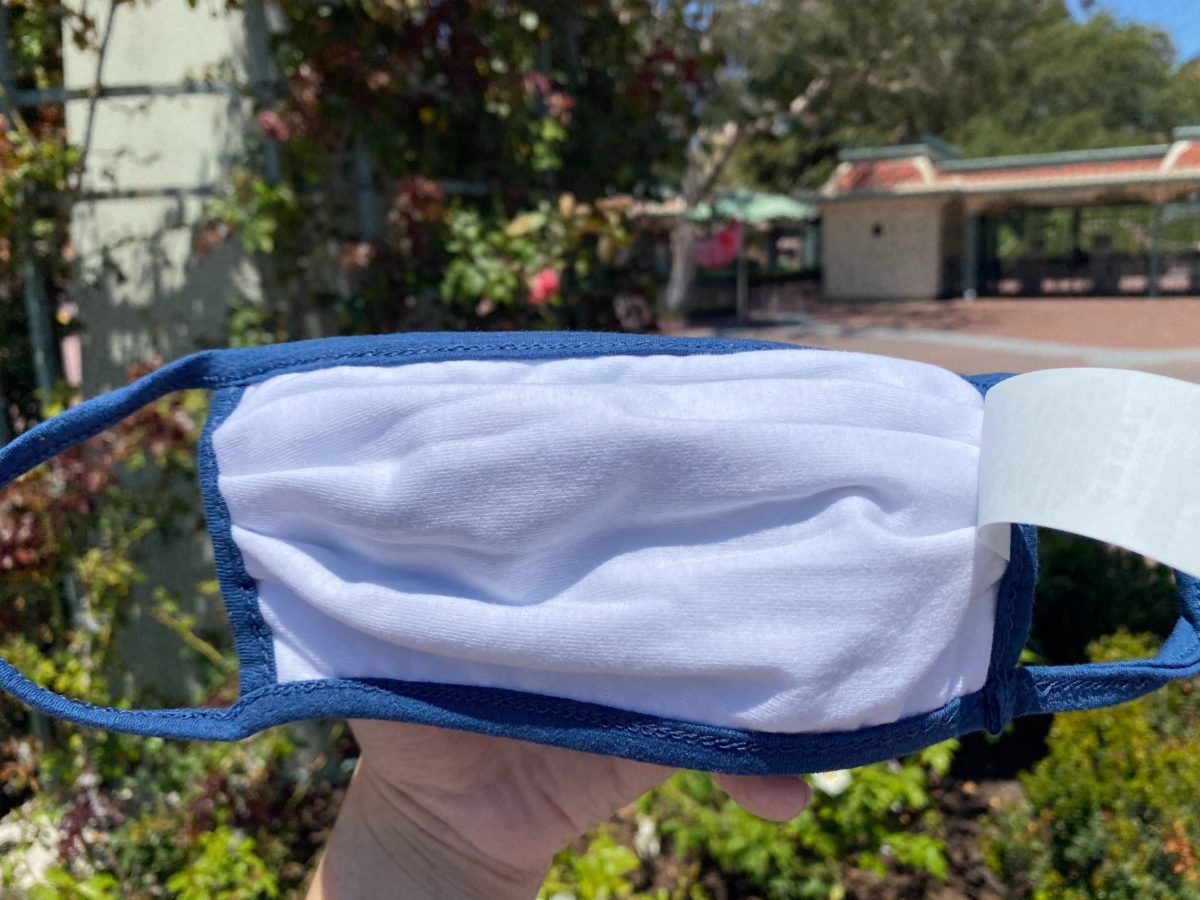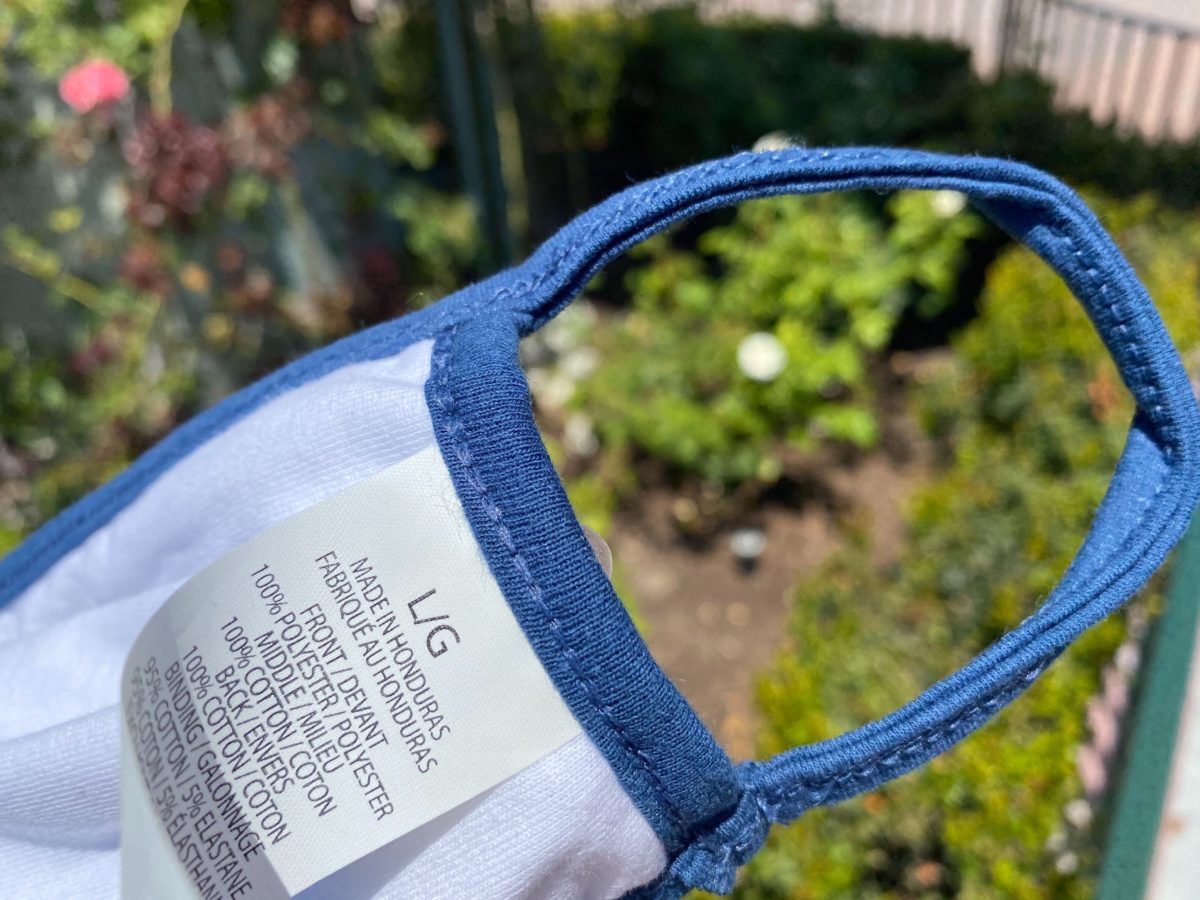 Purple Frozen Face Mask – $6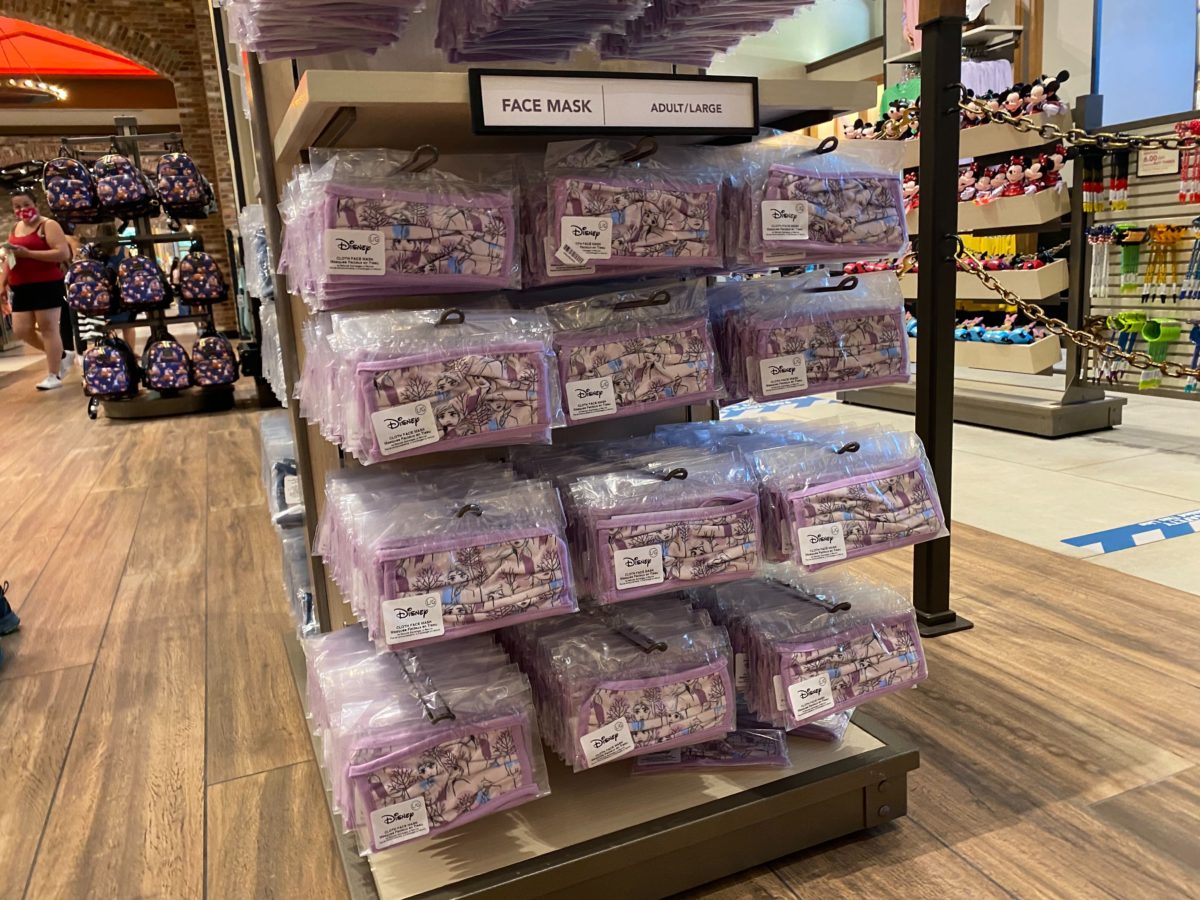 If you love Frozen, then you'll want to pick up this light purple mask featuring Anna and Elsa.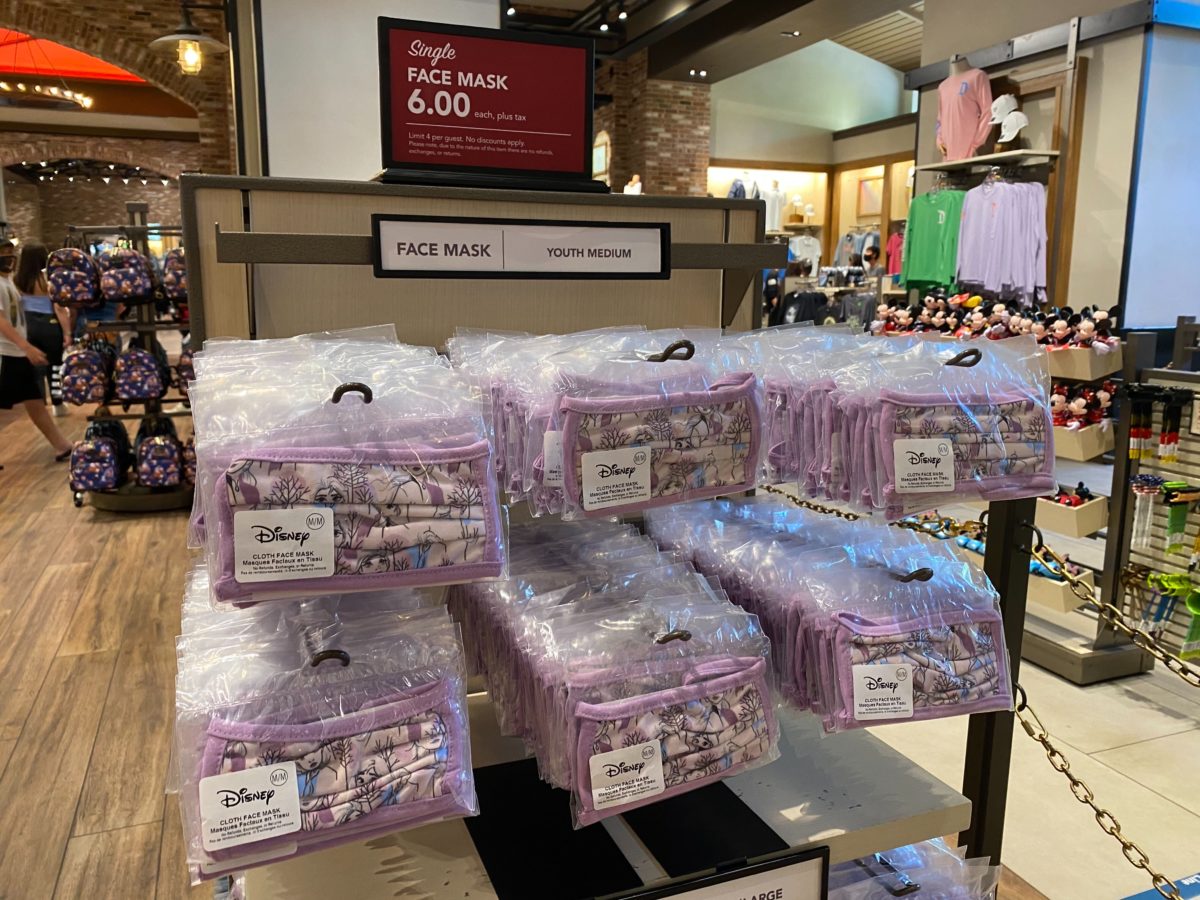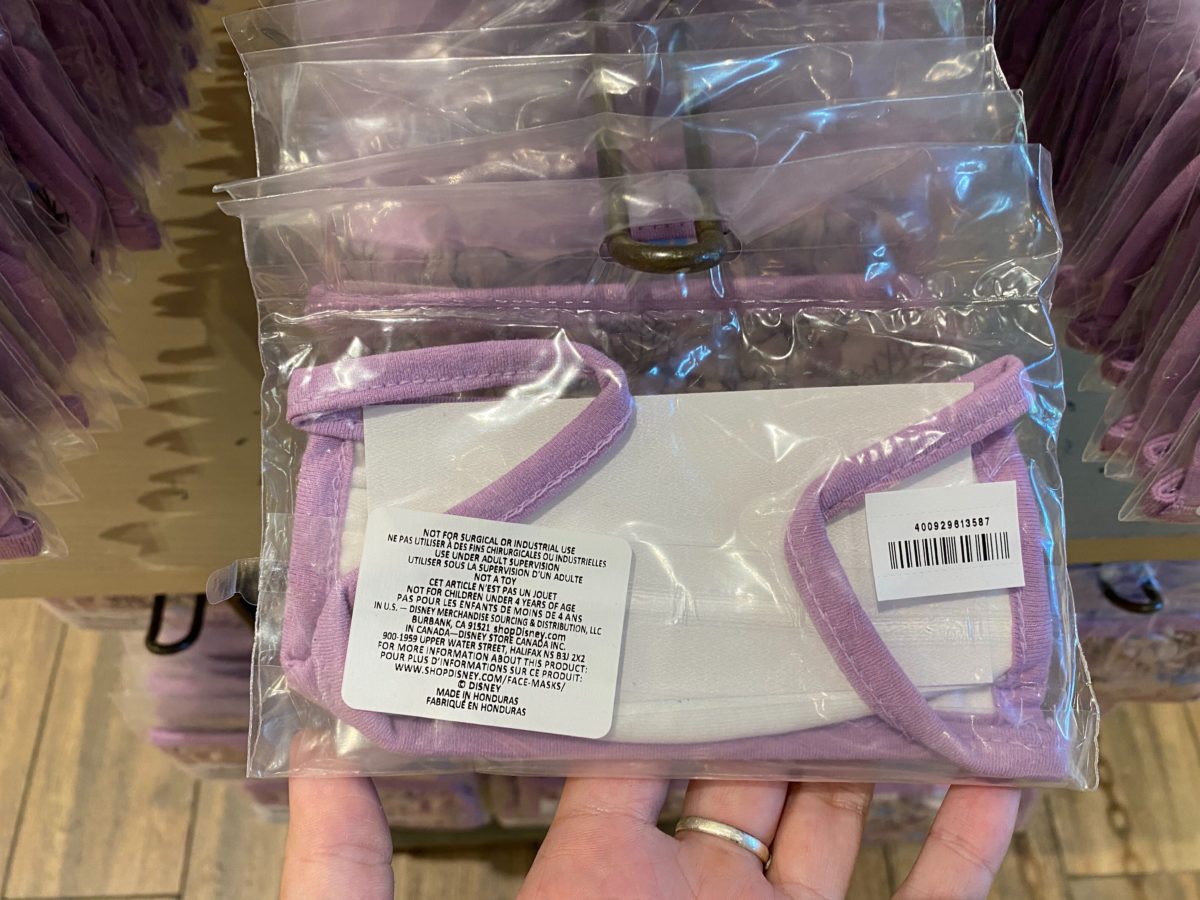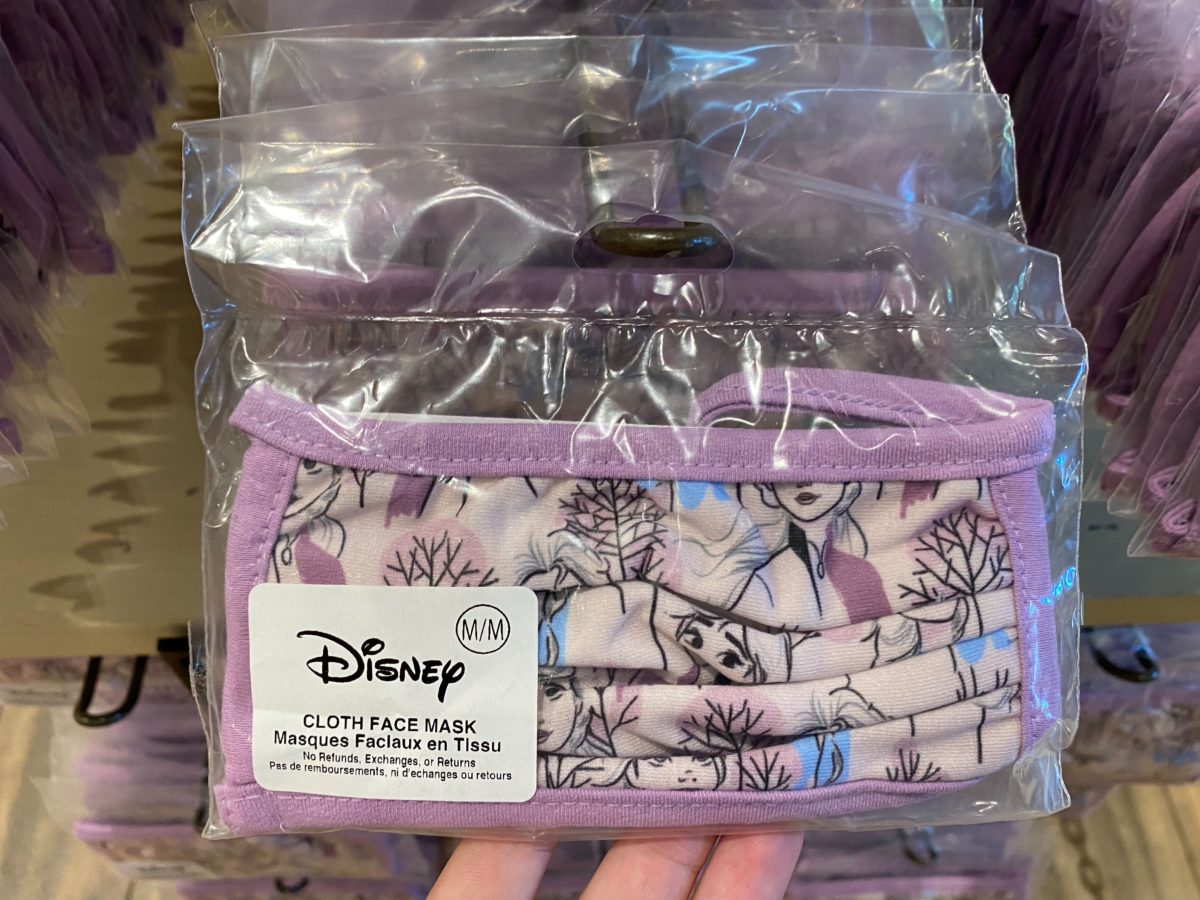 Masks are available in both Youth Medium and Adult Large sizes. We found all of these in World of Disney at Downtown Disney District in Disneyland Resort, but we expect them to arrive at Walt Disney World very soon.