Soon, fans will be able to the mystery and adventure of Black Spire Outpost from the comfort of home.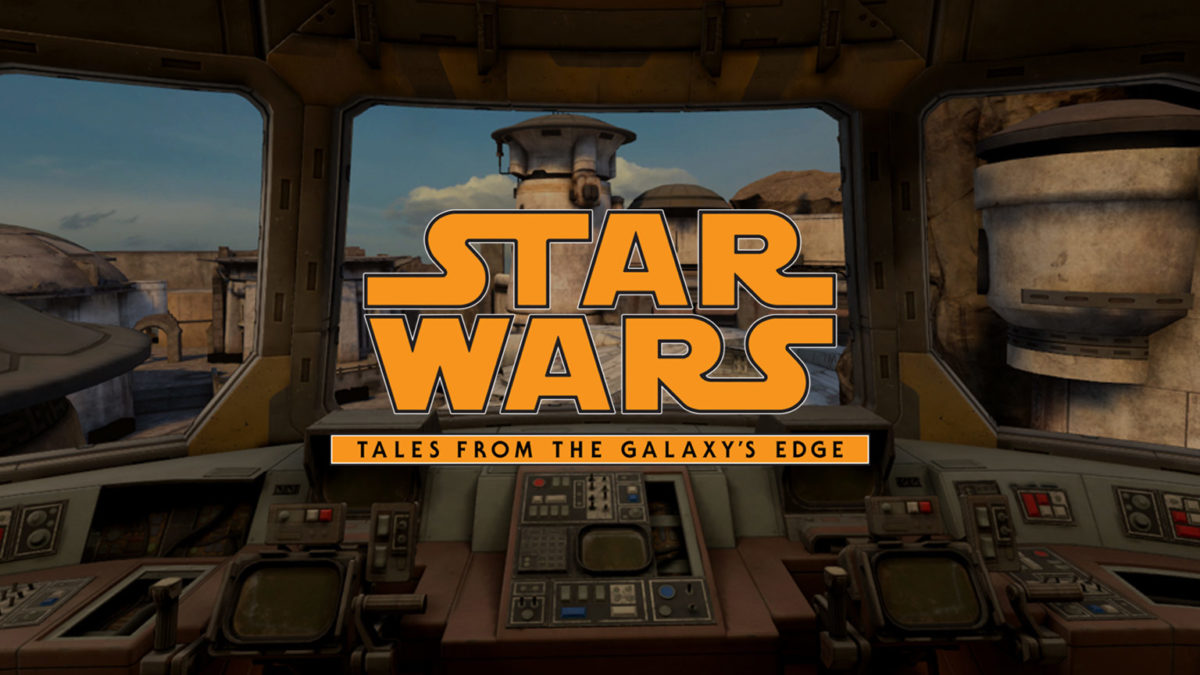 ILMxLAB has revealed more details about Star Wars: Tales from the Galaxy's Edge, an at-home virtual reality experience developed in collaboration with Oculus Studios and inspired by the Star Wars: Galaxy's Edge lands at Disneyland and Disney's Hollywood Studios.
From the official Star Wars website:
When you start your adventure on Batuu in Star Wars: Tales from the Galaxy's Edge, you'll meet some interesting, deadly, and adorable beings.
ILMxLAB, Lucasfilm's award-winning immersive entertainment studio, released an exciting new behind-the-scenes video today on the upcoming virtual reality experience — revealing story details and introducing some major new characters.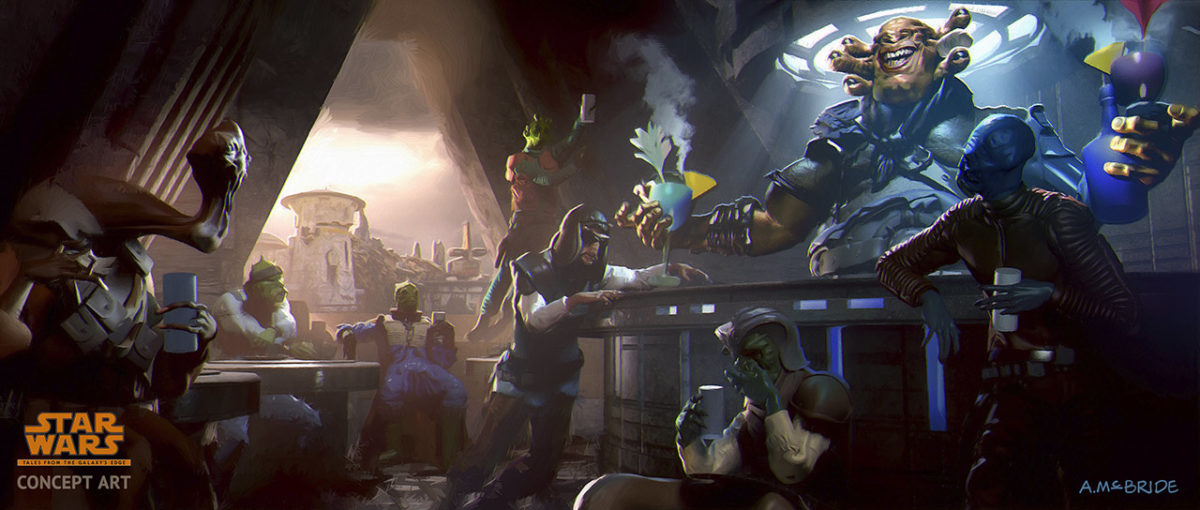 As announced in the featurette, acclaimed actor and comedian Bobby Moynihan (Saturday Night Live, Star Wars Resistance) will star as Seezelslak, a bartender with a penchant for storytelling who is central to the story. "He's a little kooky," says Moynihan. "Maybe being alone and not having a lot of customers has affected him…" According to senior producer Alyssa Finley, Seezelslak will tell stories and "gives you a gateway into the world of Galaxy's Edge." Indeed, as the Azumel tells his tales, the player will get to live out those stories in VR. But not everyone on Batuu will be as jovial.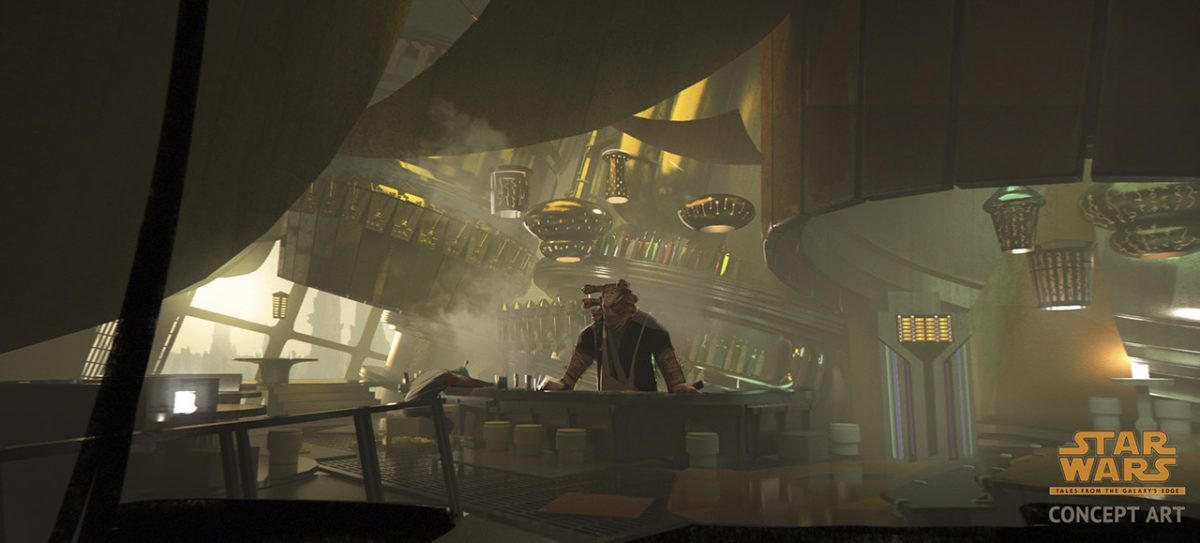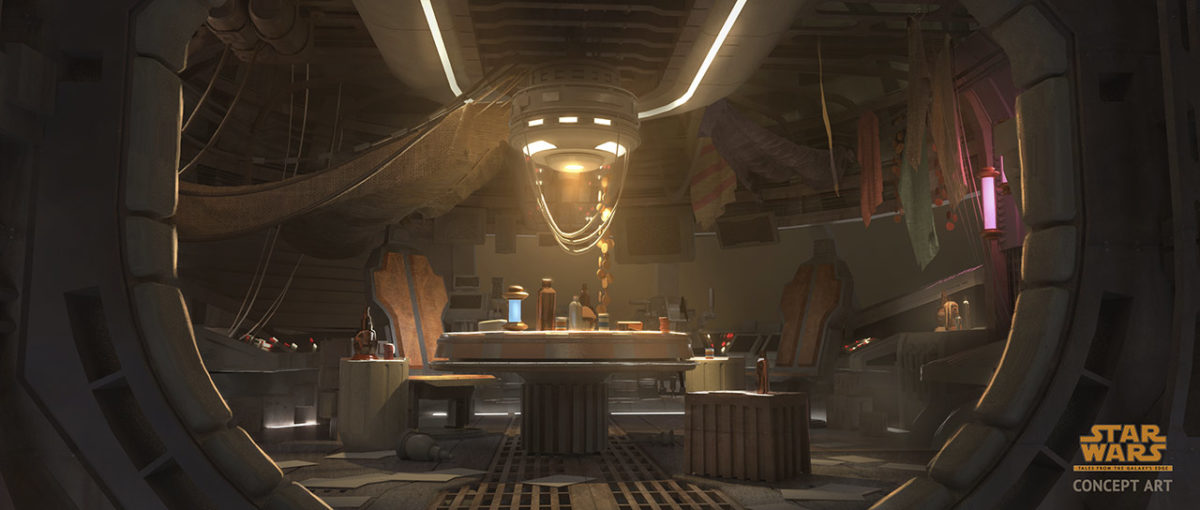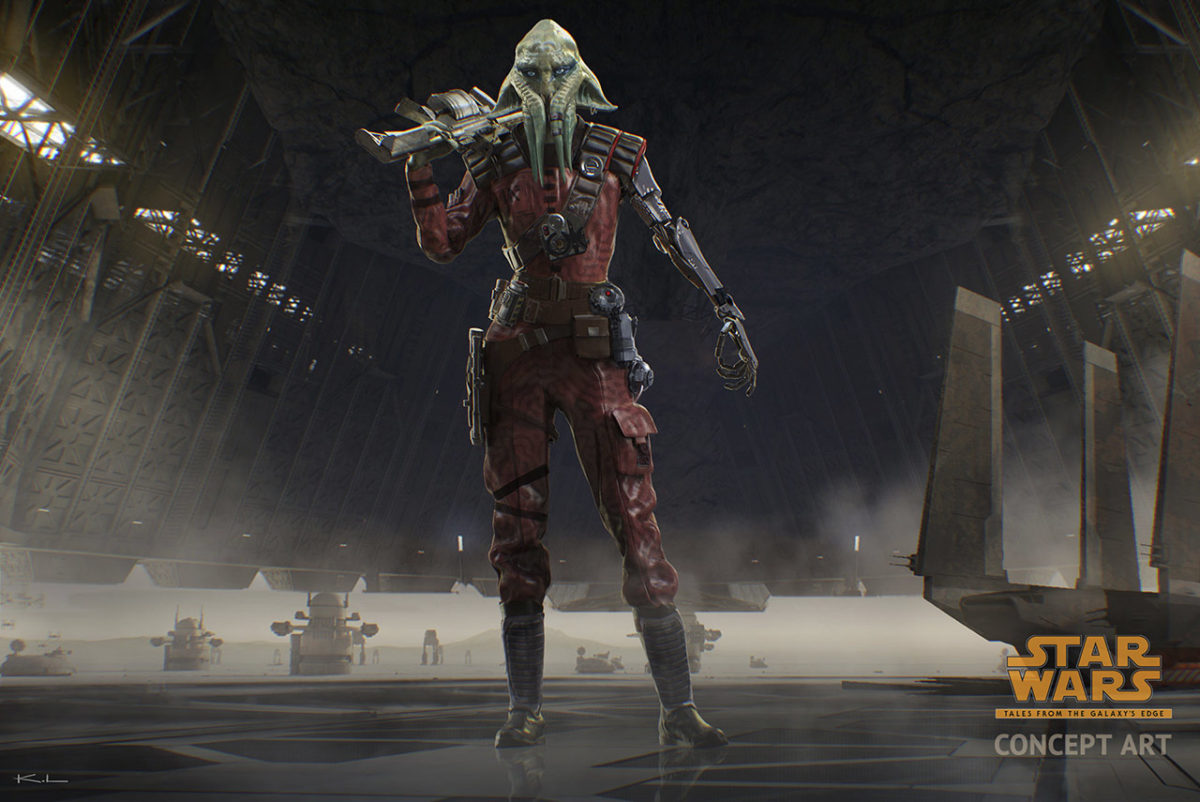 Debra Wilson (Mad TV, Star Wars Jedi: Fallen Order) will also join the cast as Tara Rashin, a determined Quarren pirate who leads a cell of Guavian Death Gang operatives on Batuu. "She runs a tight ship, literally and figuratively," Wilson says. "And when she has a goal, she will not take no for an answer and she will never relent." Rashin's gang is "looking for something," Wilson teases, while some in-engine footage shows that the character means business.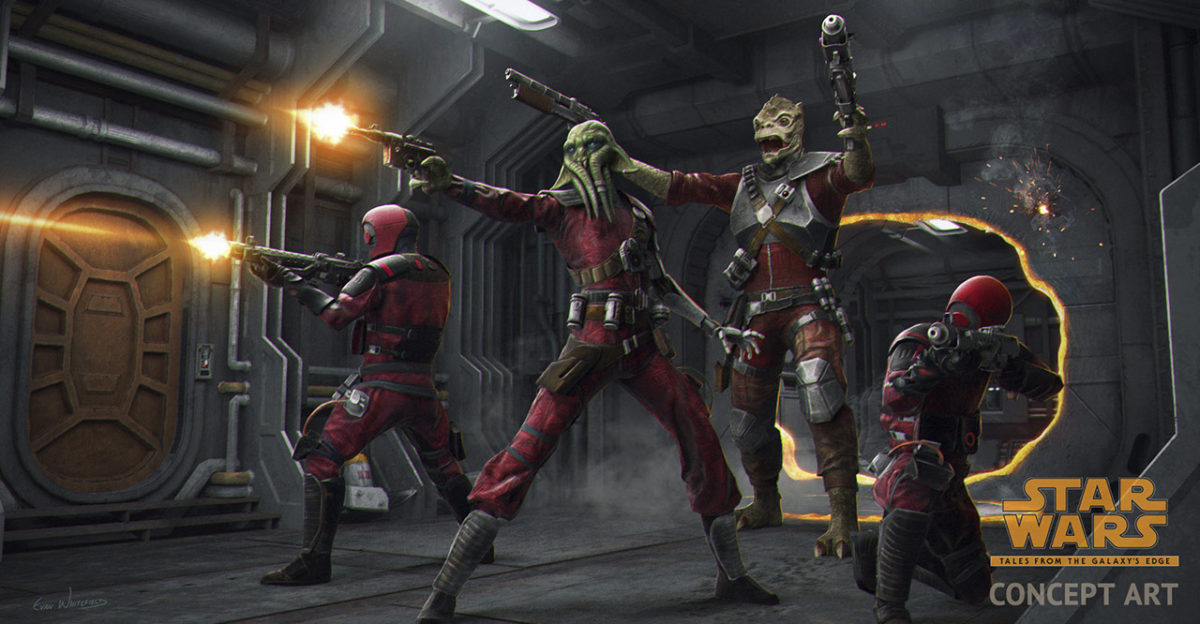 In Tales from the Galaxy's Edge, you play a droid repair technician who crash lands on Batuu after a pirate attack. In typical Star Wars fashion, you'll quickly get swept up into a grand adventure on the outskirts of Black Spire Outpost. "Matching the look and feel of Galaxy's Edge is our main goal," says Steve Henricks, visual director, noting that the creative team has worked with artists and assets from the Millennium Falcon: Smugglers Run attraction to ensure authenticity. In addition, the experience promises true Star Wars immersion. You'll listen to a jukebox, play space darts, go into the wilds of Batuu and explore, and maybe best of all, hang out with porgs.
If you want to learn more about this adventure and take a look behind the scenes, be sure to check out the reveal video below!
Will you be taking this journey to Batuu? Let us know in the comments!