The creative worlds of PIXAR are getting an alien invasion.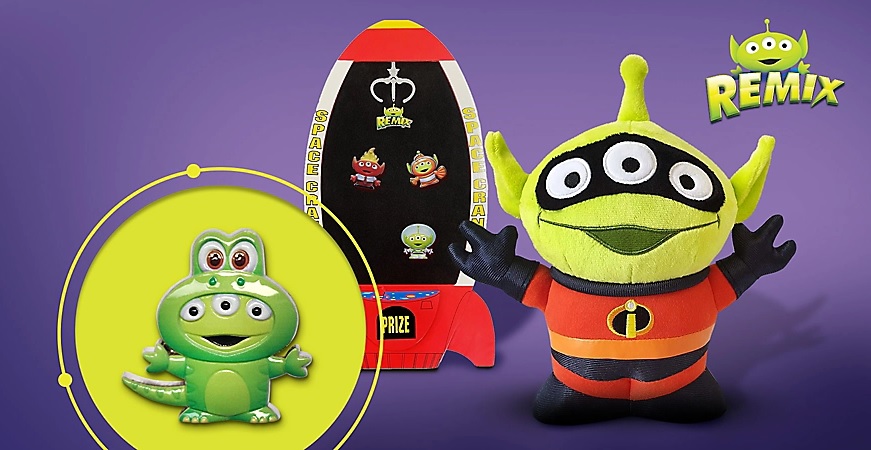 The Alien Remix collection is coming to shopDisney in August, mashing up Toy Story's three-eyed comic relief with beloved characters from PIXAR's history. Pin sets and plush from the collection will release Saturdays at 7 AM Pacific/10 AM Eastern beginning August 15th.
Let's see what "the claw" that is shopDisney has chosen!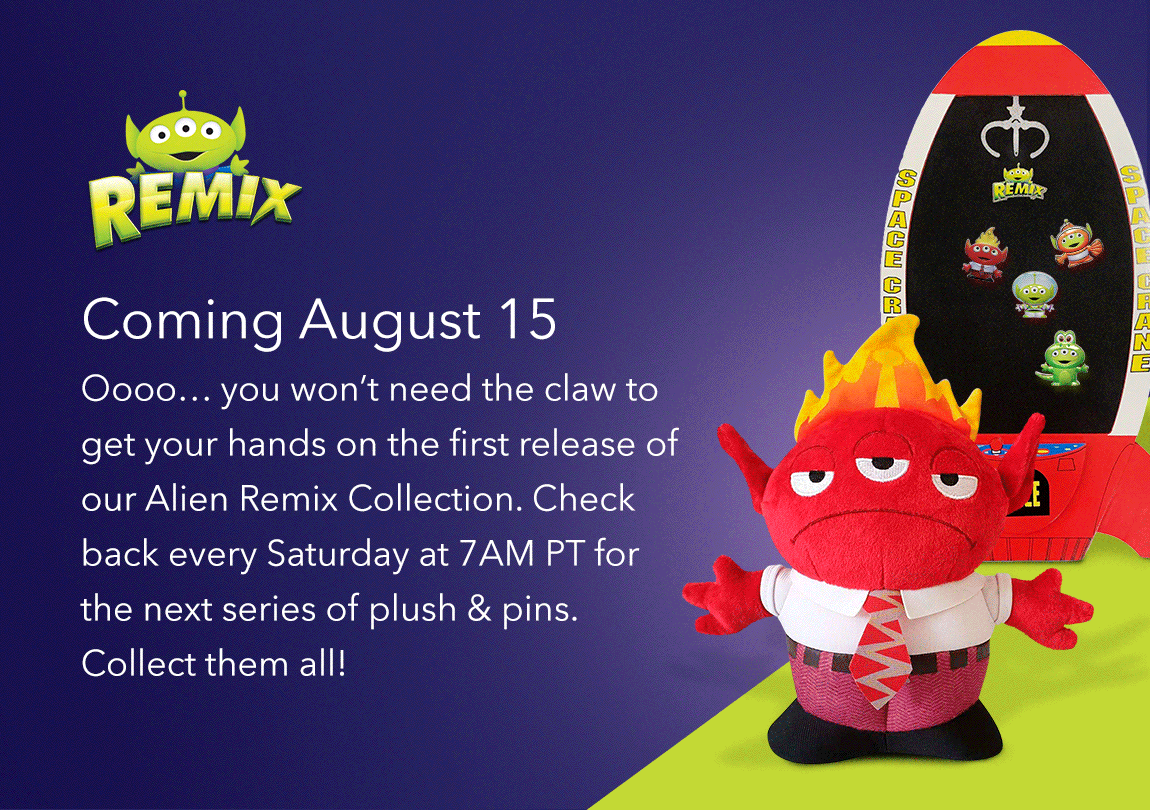 On August 15th, the aliens come together in a four-pin set with Inside Out's Anger, Nemo, Buzz Lightyear and The Good Dinosaur's Arlo, along with plushes of Anger, Nemo, and Mr. Incredible.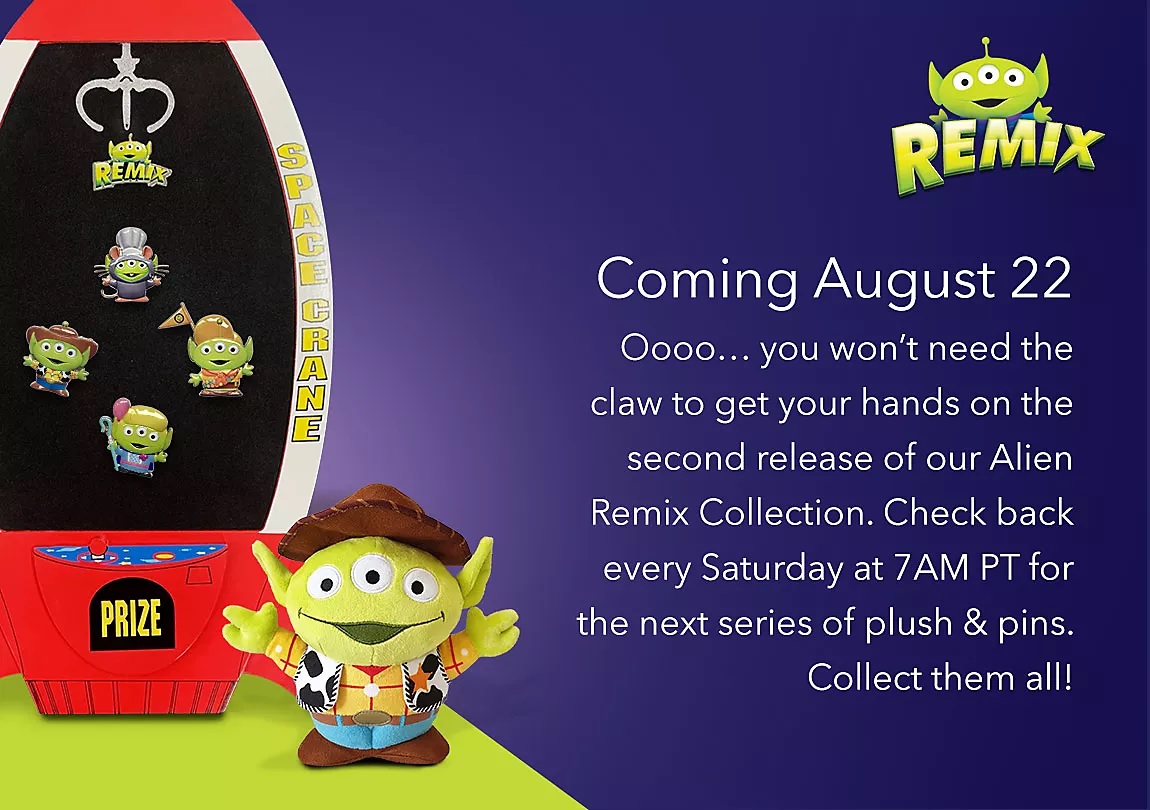 August 22nd rounds up the aliens with Ratatouille's Remy, Up's Russell, and Toy Story's Woody and Bo Peep, with a Woody-inspired plush.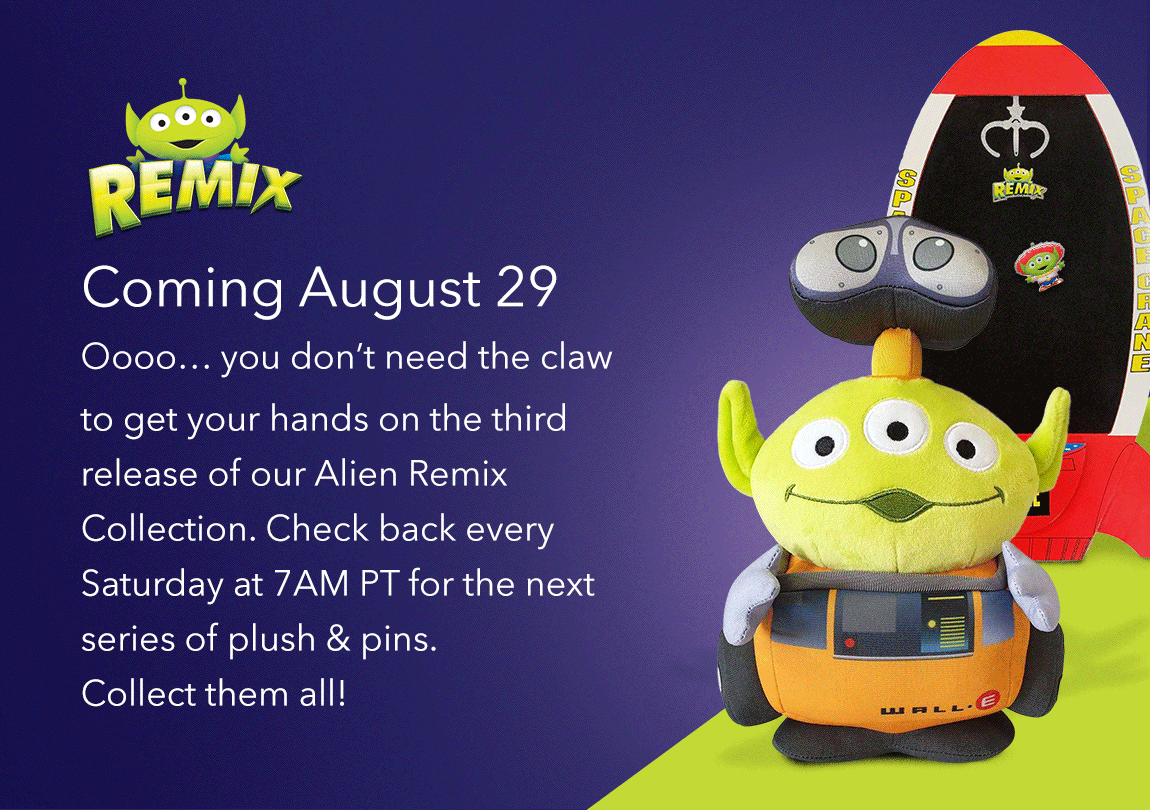 On August 29th, things get "scary" with a pin set featuring Jessie, The Incredibles' Syndrome, A Bug's Life's Flik, and WALL-E. For plush, the Aliens meet Monsters, Inc.'s Sulley and WALL-E.
If you can't wait to blast off with these designs, there are select items in the collection available now!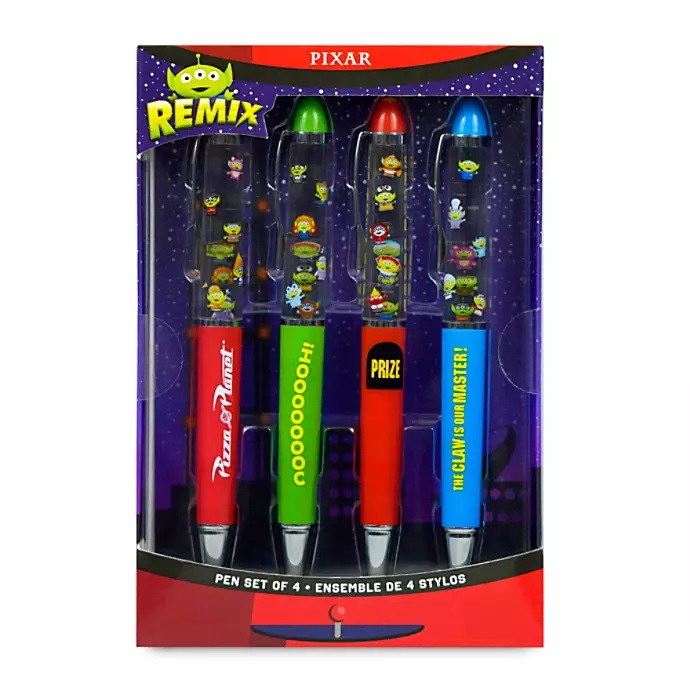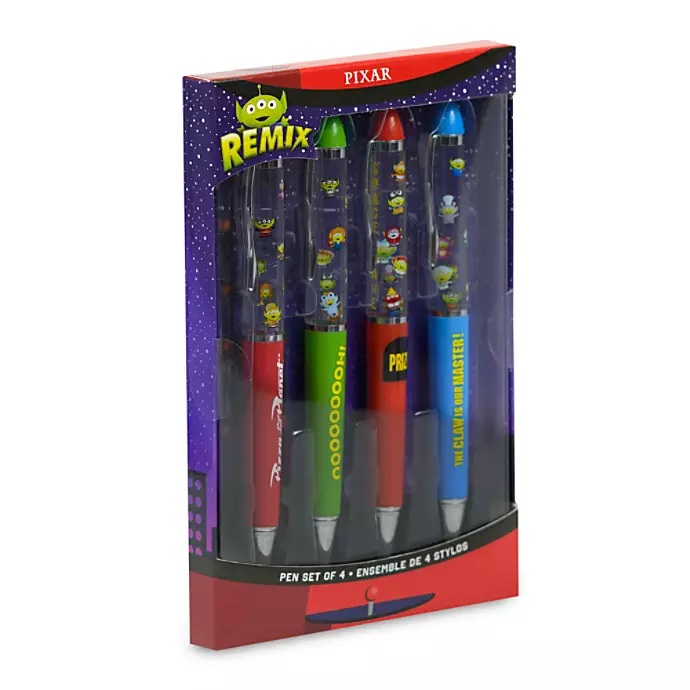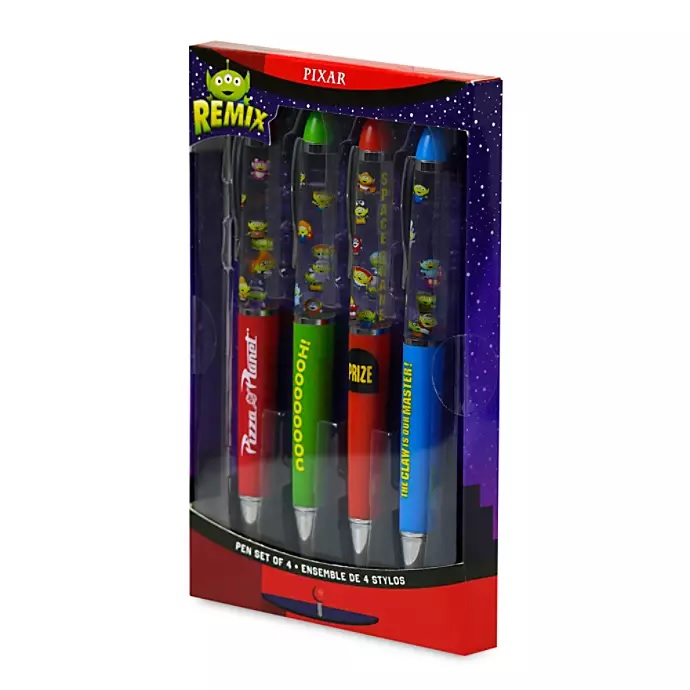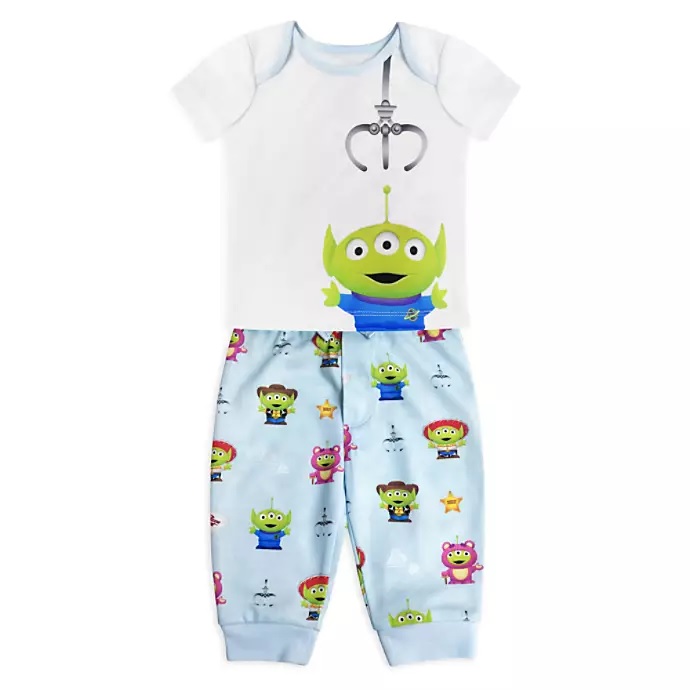 From shopDisney:
Baby will sleep through the invasion in this stellar space Alien pajama set featuring short sleeve top and matching long pants made with all-cotton comfort in mind.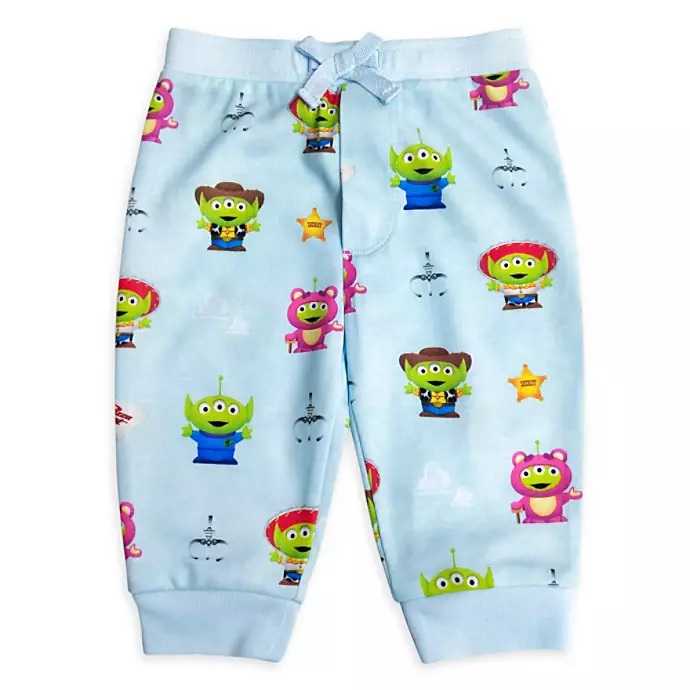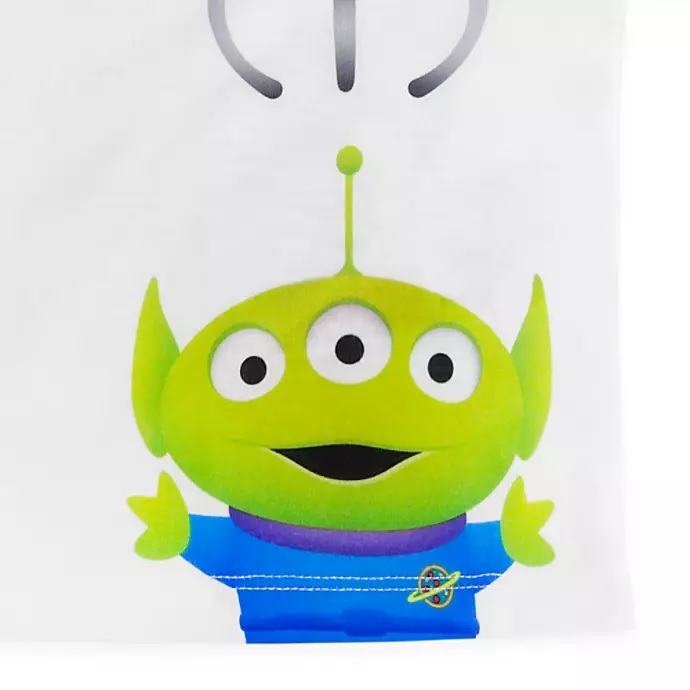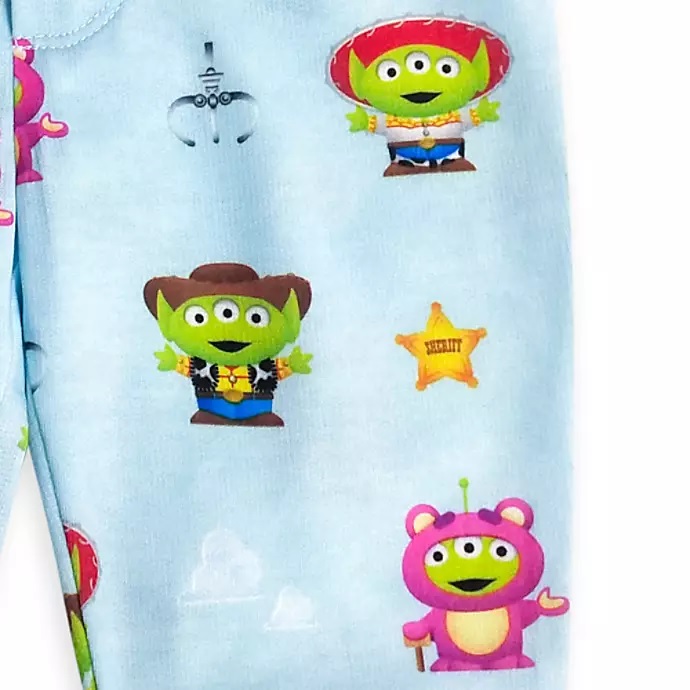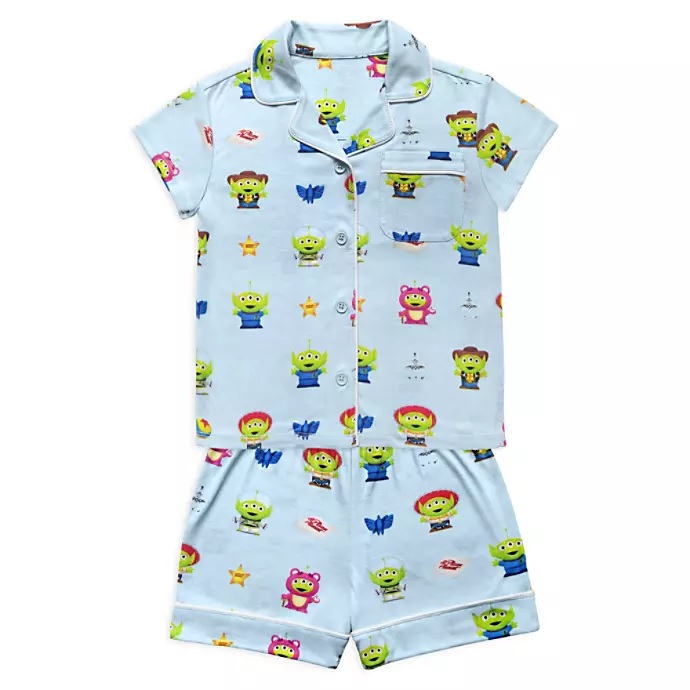 From shopDisney:
Covered in the cute aliens from Toy Story—some costumed as Woody, Buzz, Lotso, and Jessie—this button-front shirt and shorts sleepwear ensemble ensures it will be chosen at bedtime.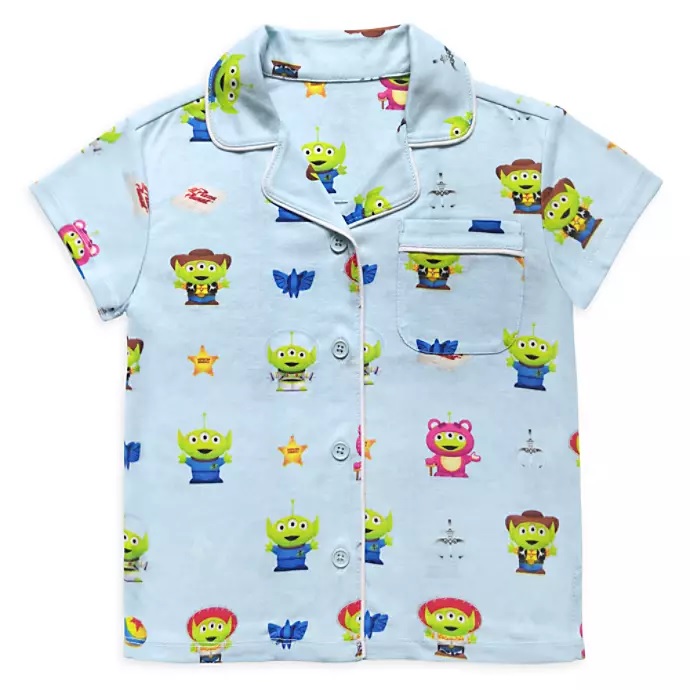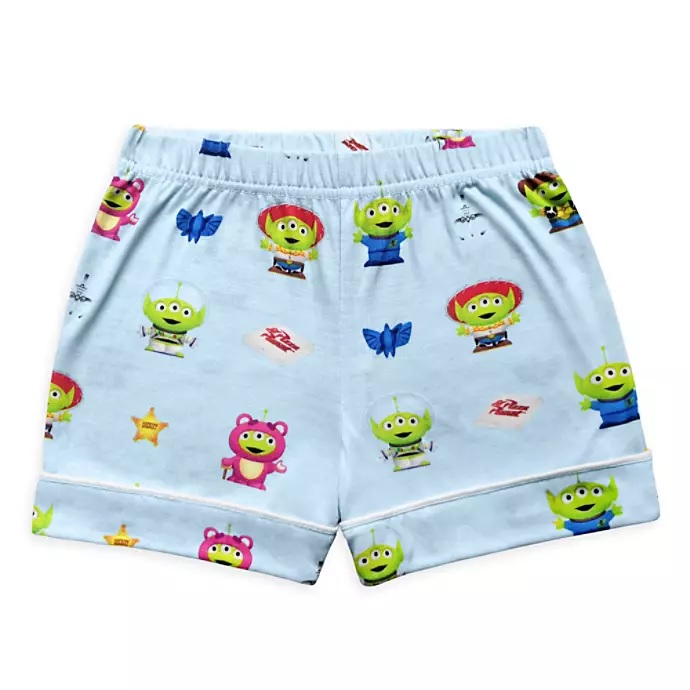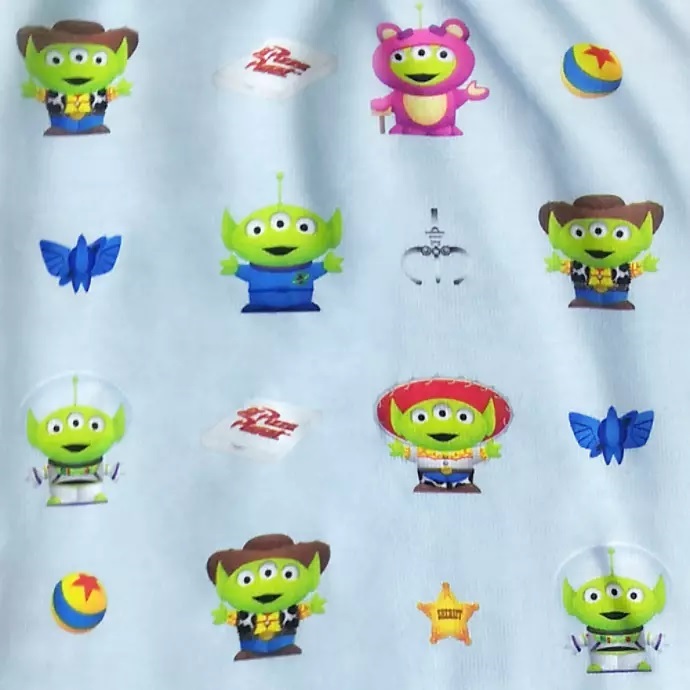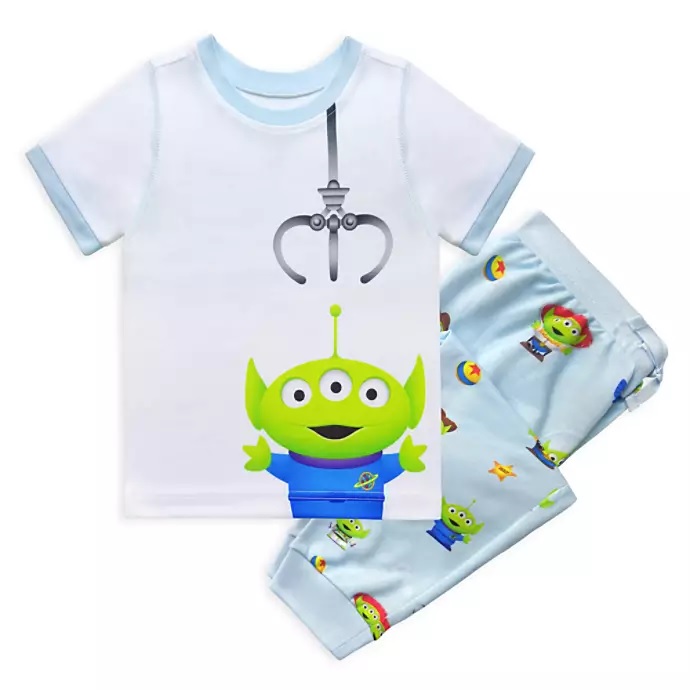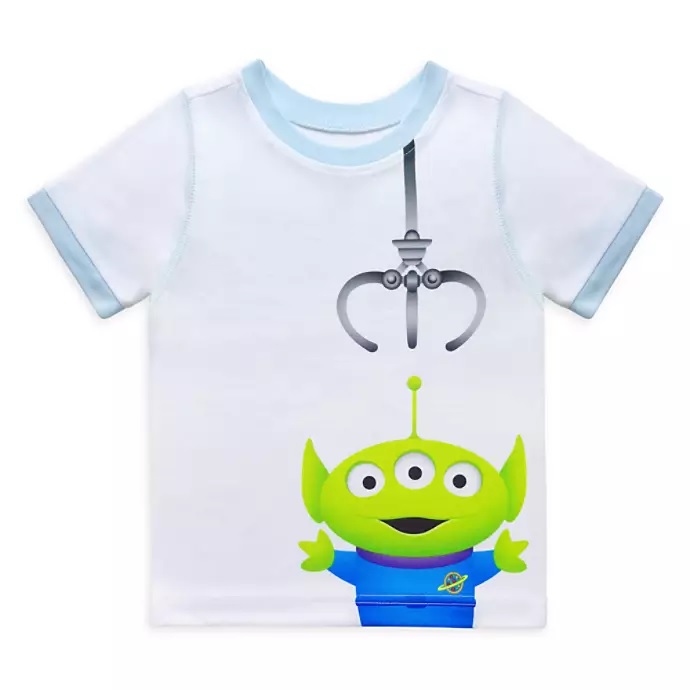 From shopDisney:
The little green aliens from Toy Story—some costumed as Woody, Buzz, Lotso, or Jessie—on the pants of our out-of-this world pajama set. The ringer tee features sublimated art of one of the chosen aliens still in the grip of the masterful claw.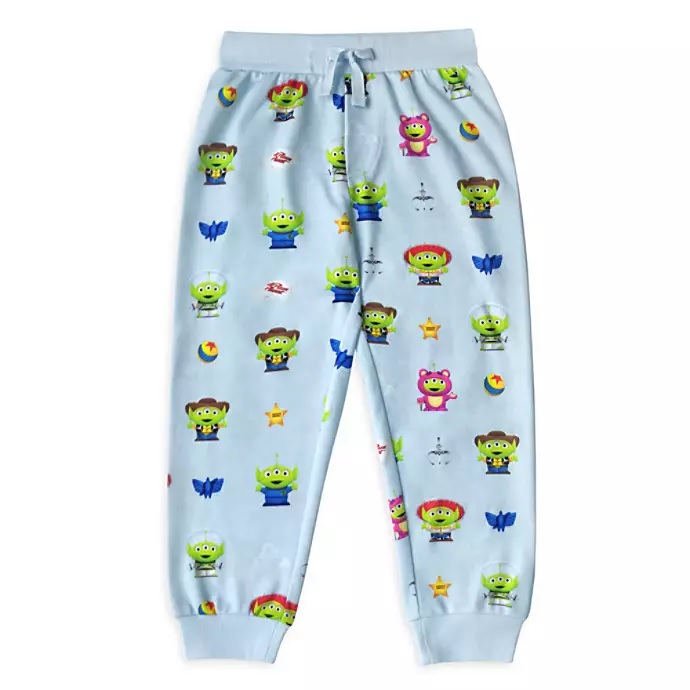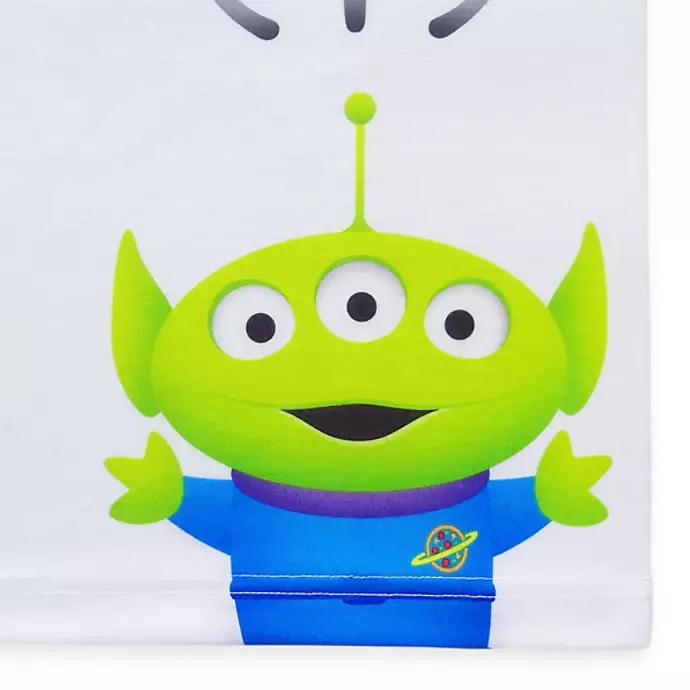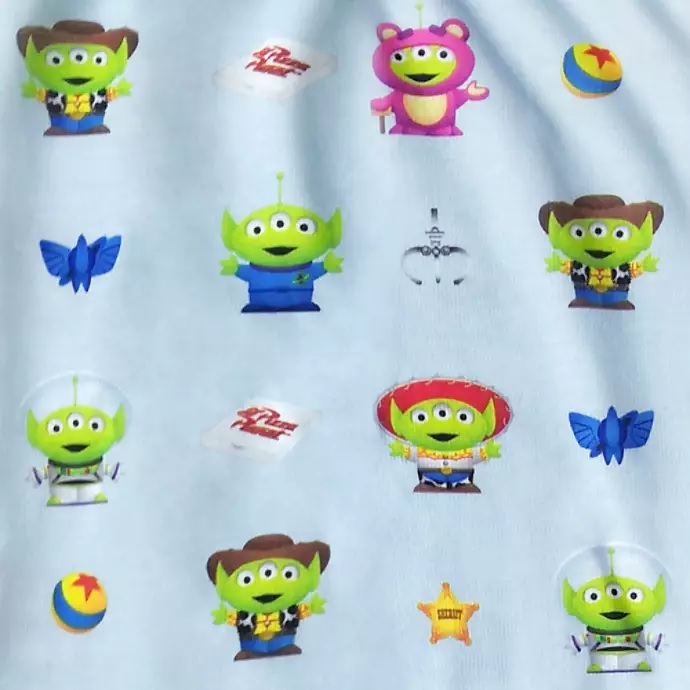 Does this make you say "ooooooOOOOOOooooooh?" Let us know in the comments!