The City of Anaheim Planning Commission has approved the final plans for the proposed Disney Vacation Club Tower at the Disneyland Hotel.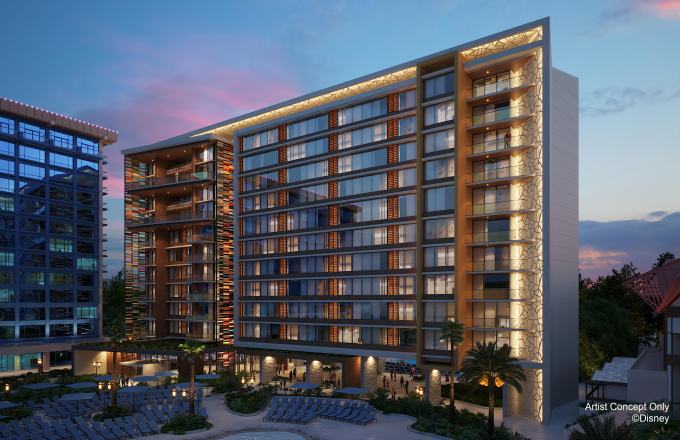 The committee was overall satisfied with the presentation that Disney gave, along with the amount of details that were given for various aspects of the proposed resort. The tower addition has been met with positive responses from residents nearby as well, especially with the environmental impact that the new tower would bring to the neighborhood.
The commission voted for a 7-0 approval of the proposed plans and are now sent to the City Council for any further consideration on the matter.
Construction has slowly resumed at the Disneyland Resort, and the development process on the twelve-story Disney Vacation Club tower at the Disneyland Resort continues on as well. Now that the proposed plans have been approved and we've seen a peek at the concept art and designs for this tower, including a Mickey-themed "Ink & Paint" pool, we're eager to see this addition come to life.
The Disney Vacation Club Tower was expected to open by 2023, but with delays caused by the pandemic, this opening date could be pushed back as construction resumes.
Keep reading WDWNT for more information as we continue following the construction of the new Disney Vacation Club tower.