Although the Downtown Disney District at the Disneyland Resort reopened to guests early July, we have yet to hear an official reopening date for the Disneyland and Disney California Adventure parks. However, we recently received a survey from Disney asking for our opinions about our experience visiting the Downtown Disney District and how likely we would be to visit the theme parks. Let's take a closer look at the questions we were asked, and see if it provides an insight into the rest of the resort's reopening…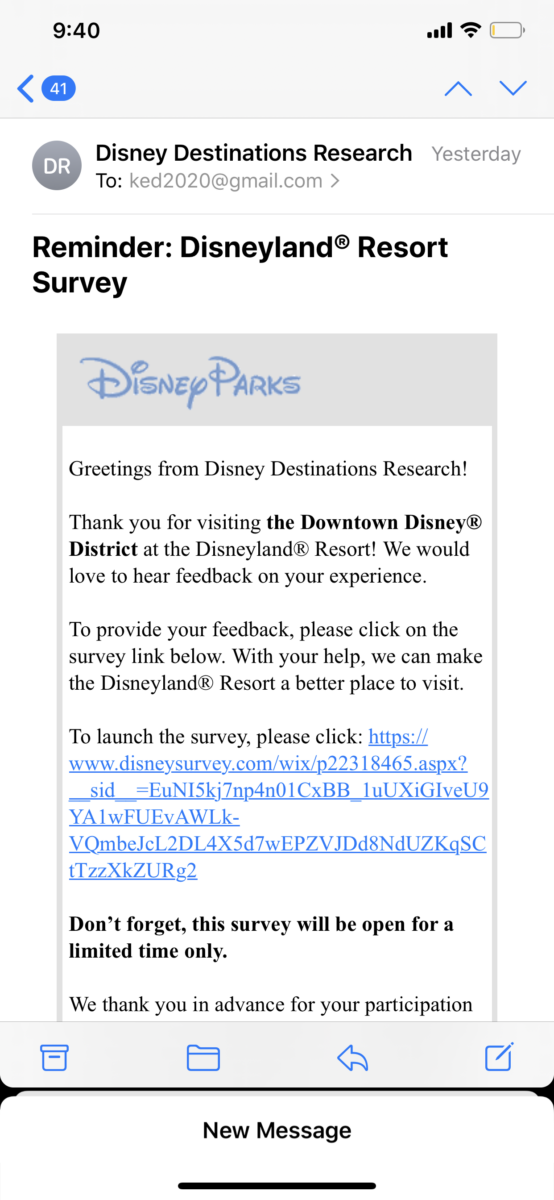 The survey came through via email, addressed by the Disney Destinations Research team.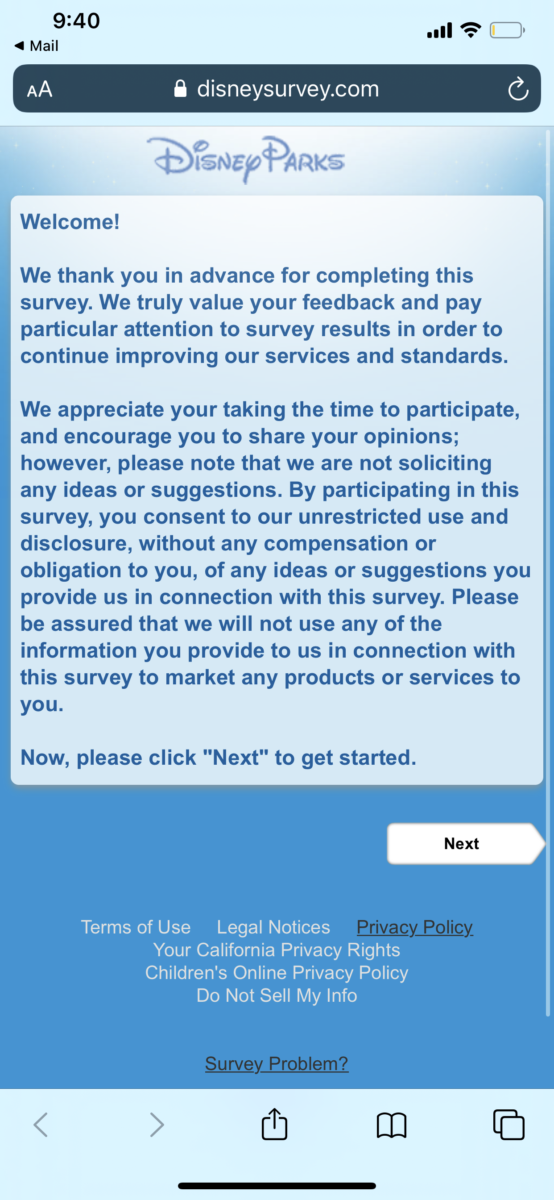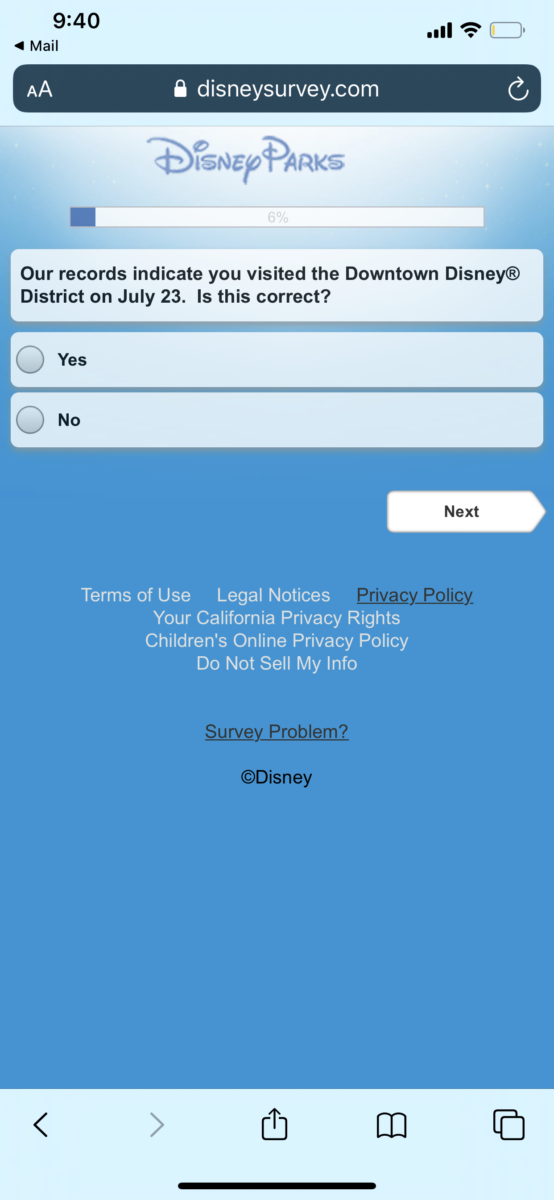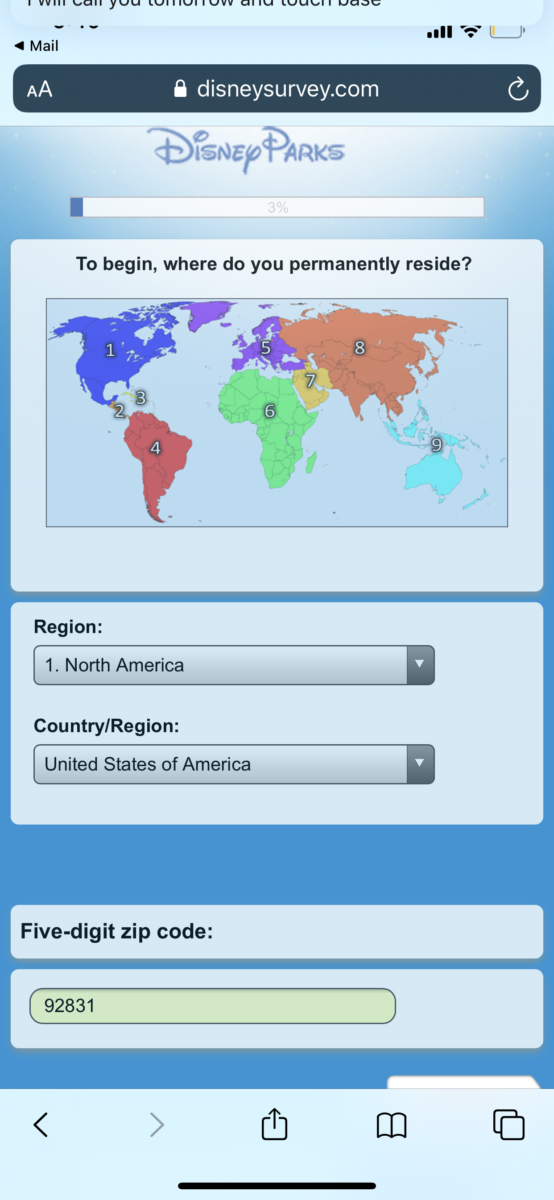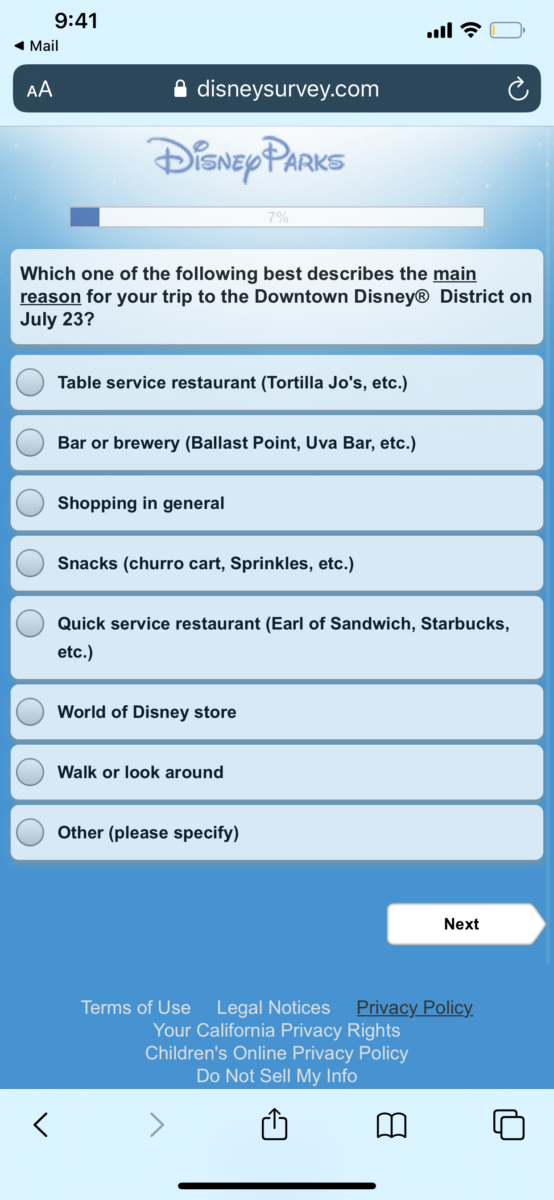 This survey starts by asking guests about their main reason for visiting the Downtown Disney District, using the locations Tortilla Jo's and Ballast Point as examples.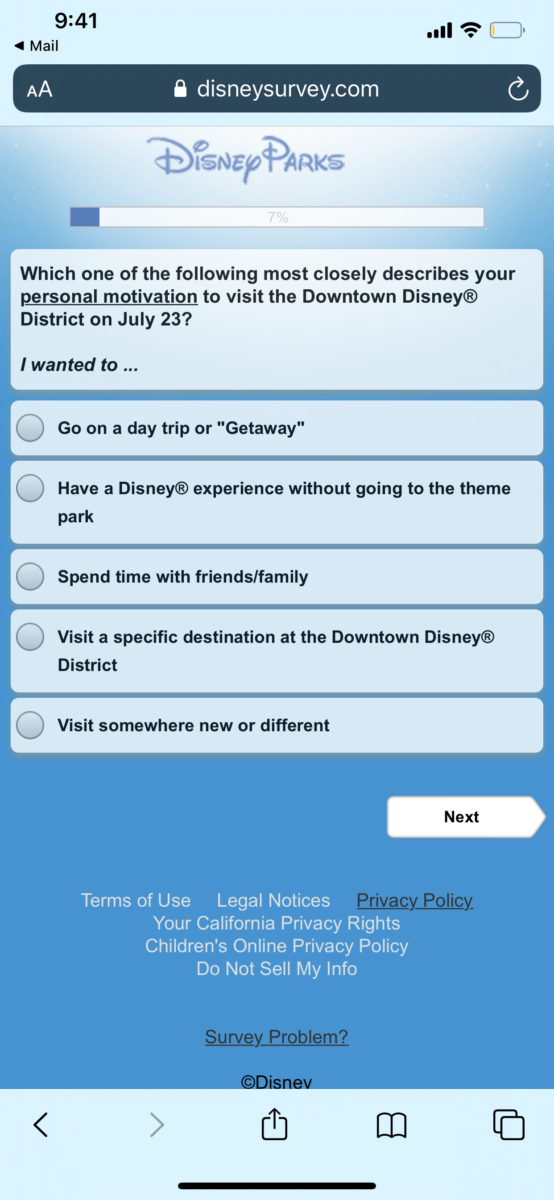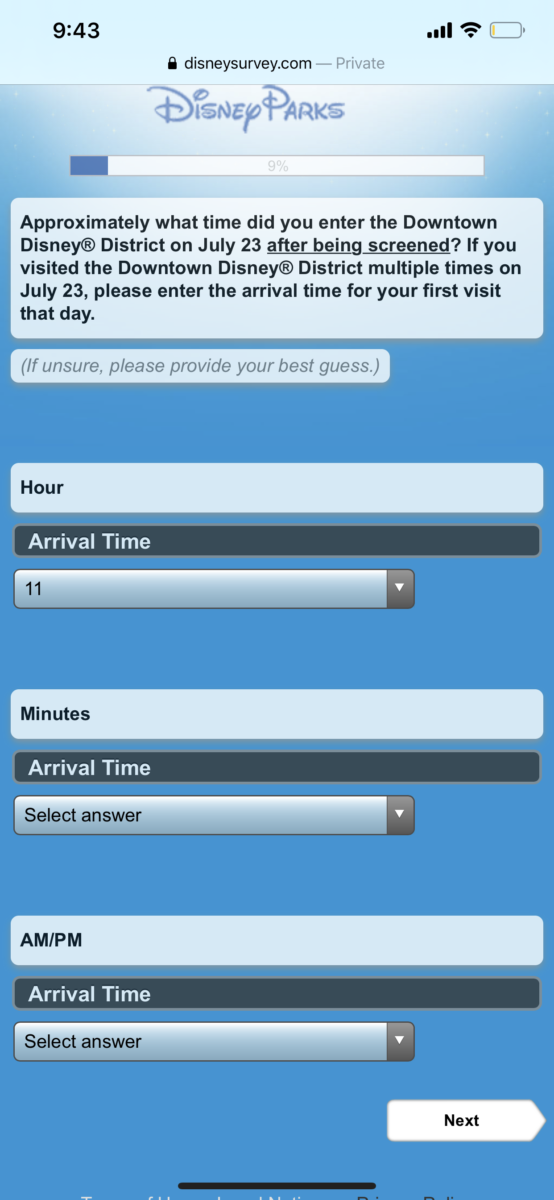 The following questions ask about the motivation for visiting. The survey also asks for a specific time frame the guests arrived at Downtown Disney, and how long they stayed for.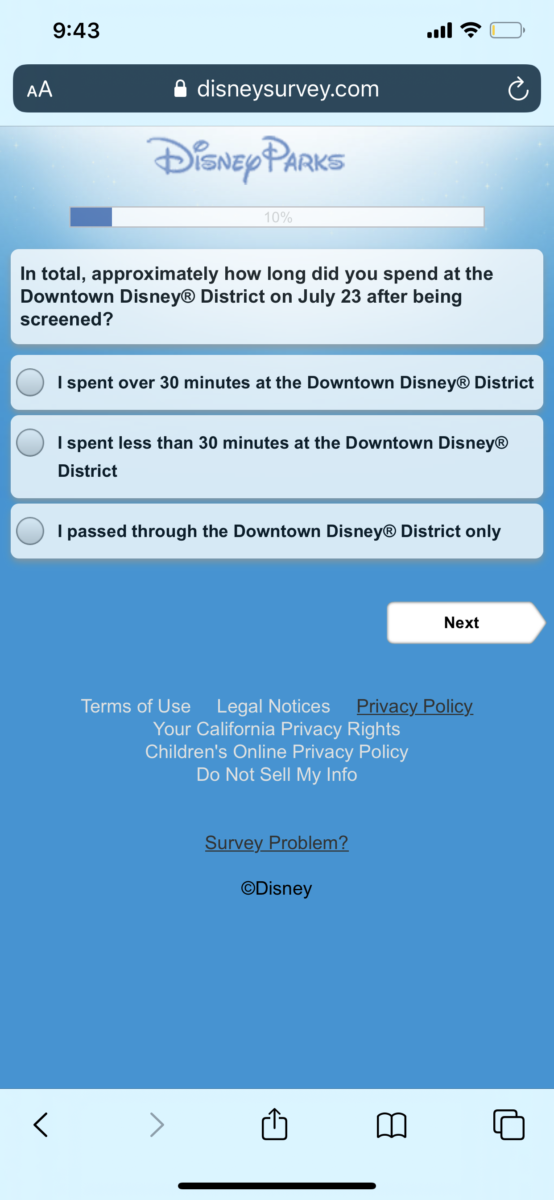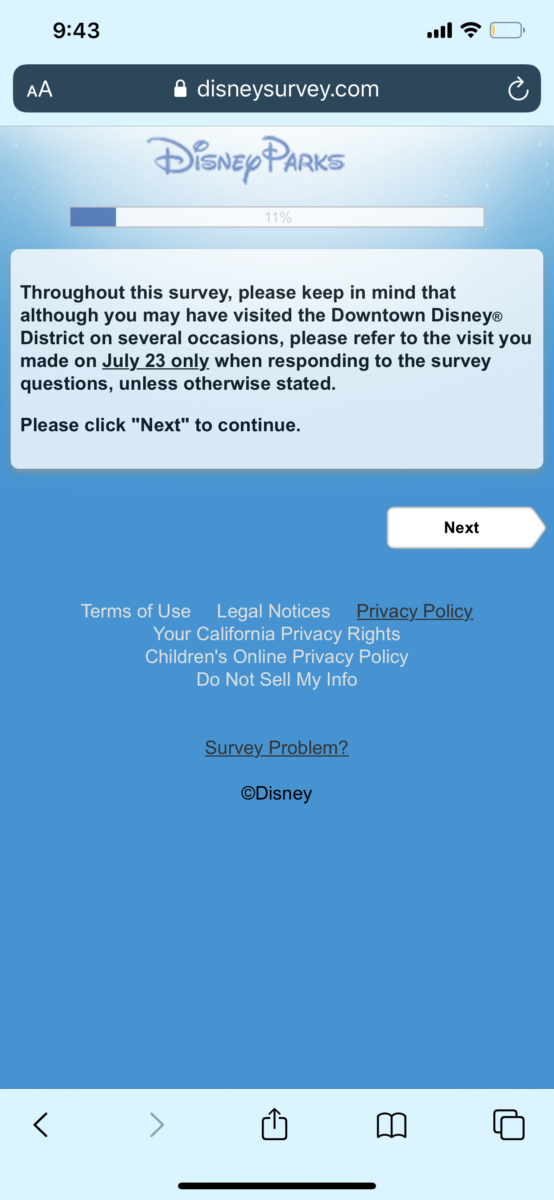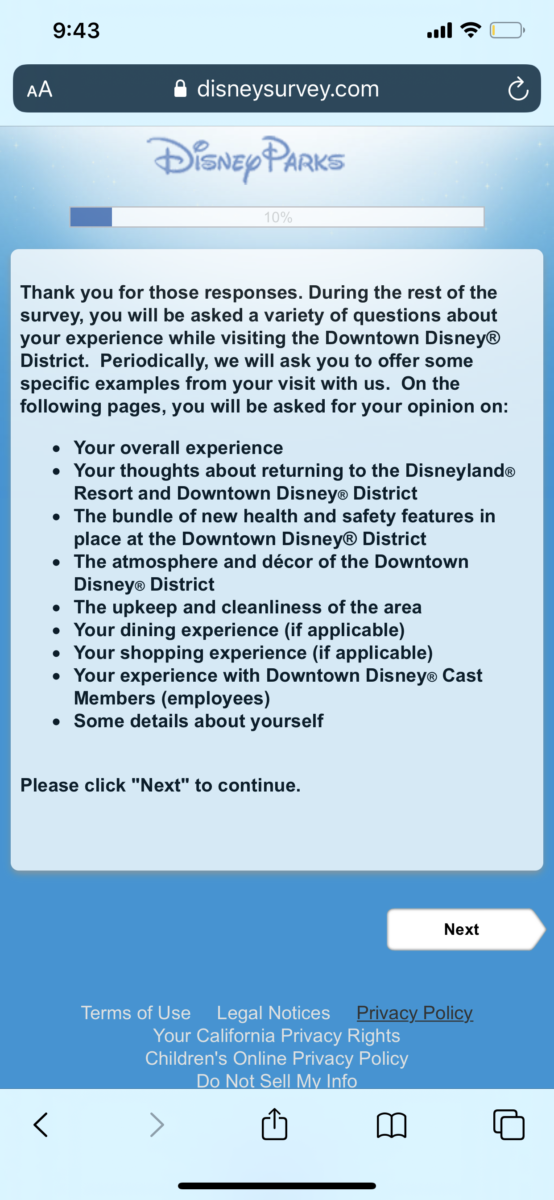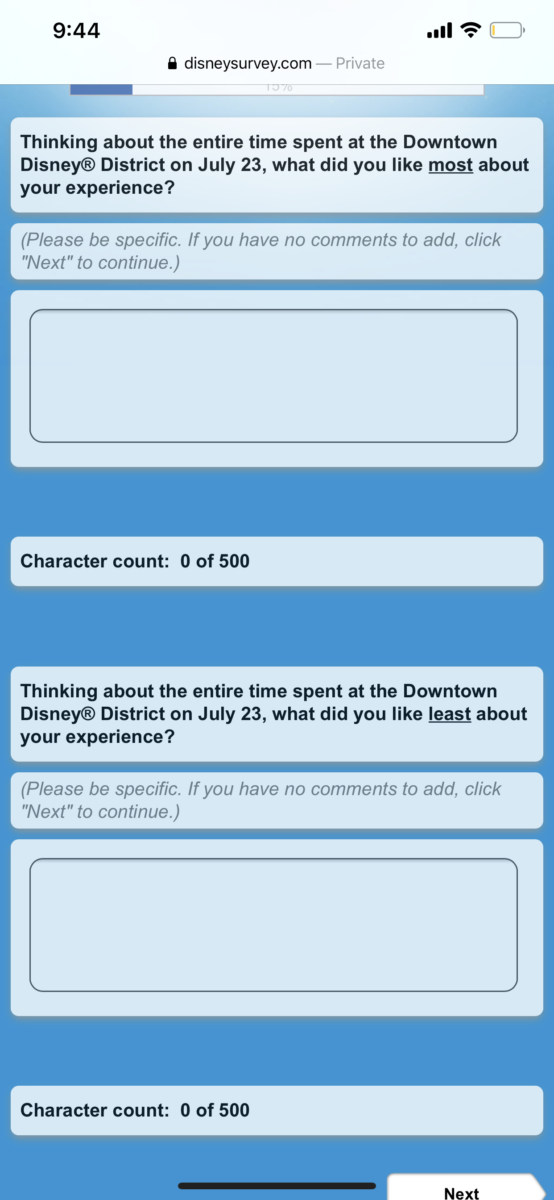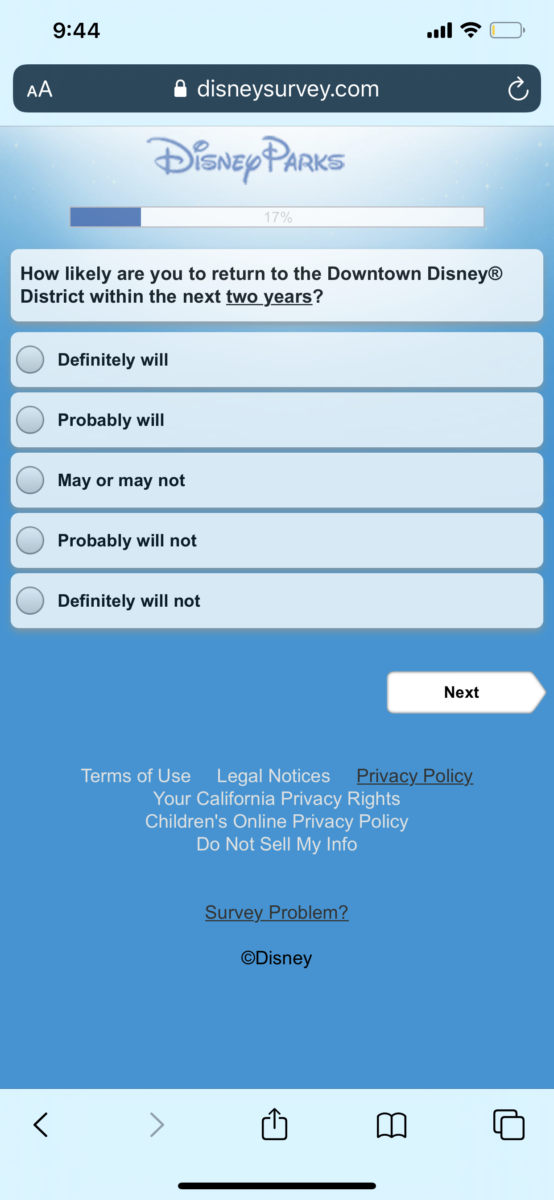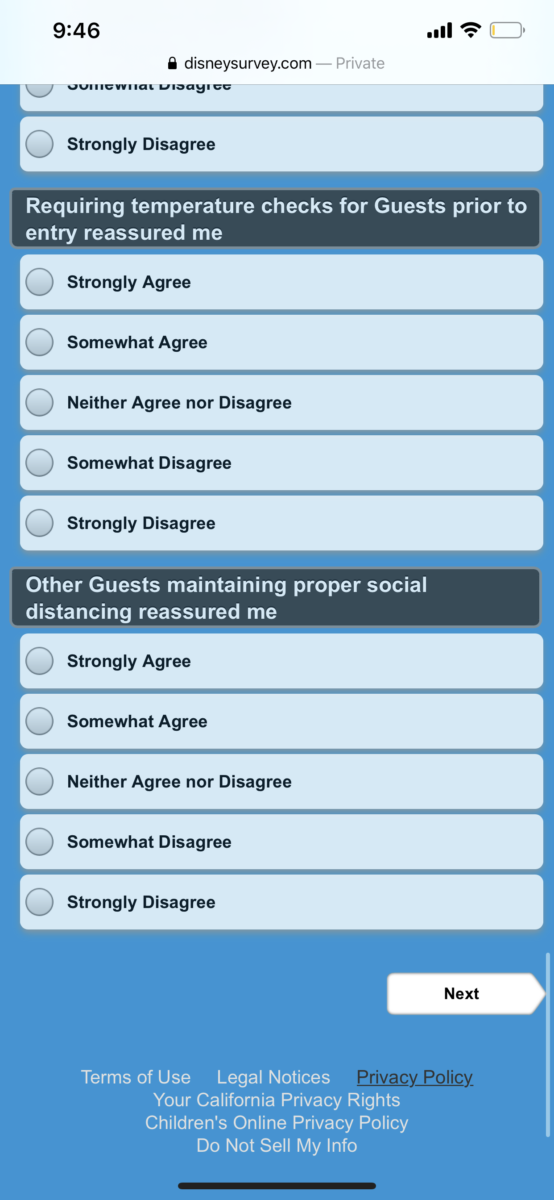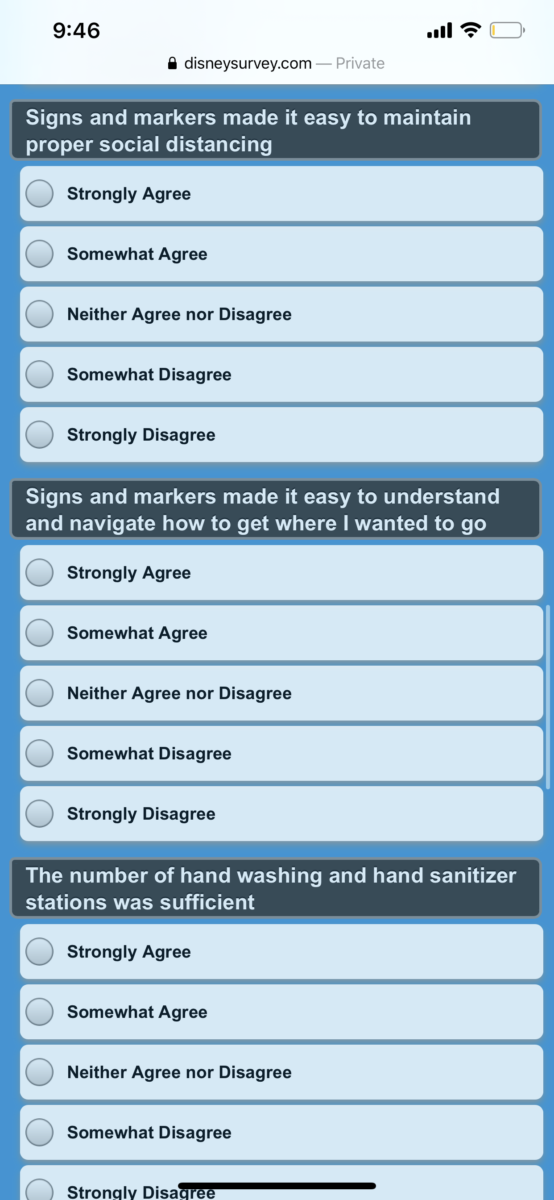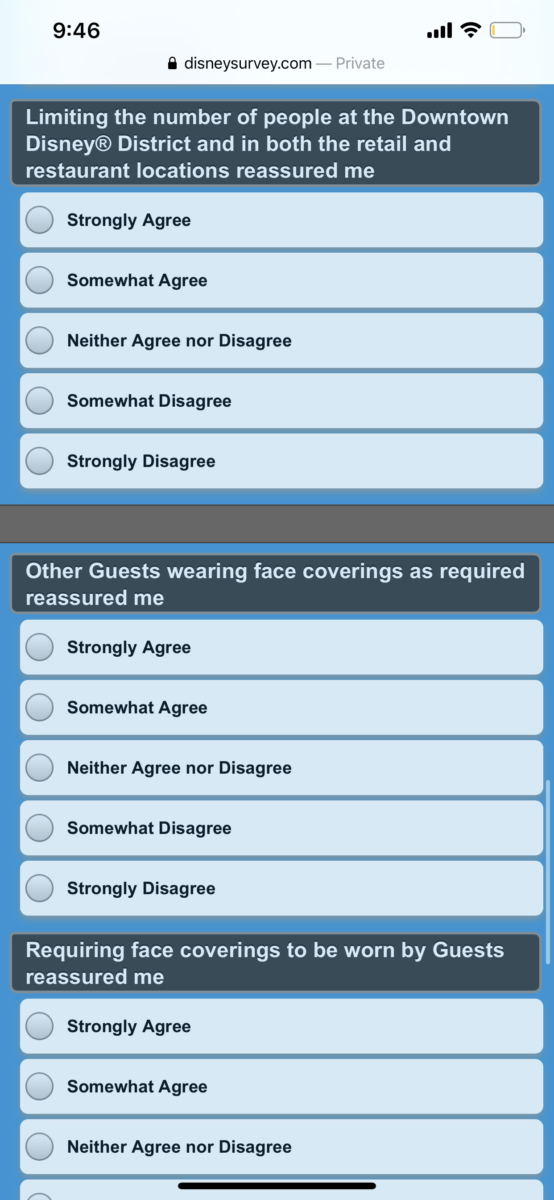 The next round of questions focuses on guests' perceptions of the health and safety measures which have been implemented throughout the resort, including about temperature screenings, hand sanitizer availability, and face masks. The latter is particularly noteworthy here, as Disneyland just updated their face mask policy to ensure guests wear face coverings at all times, except when eating or drinking whilst stationary.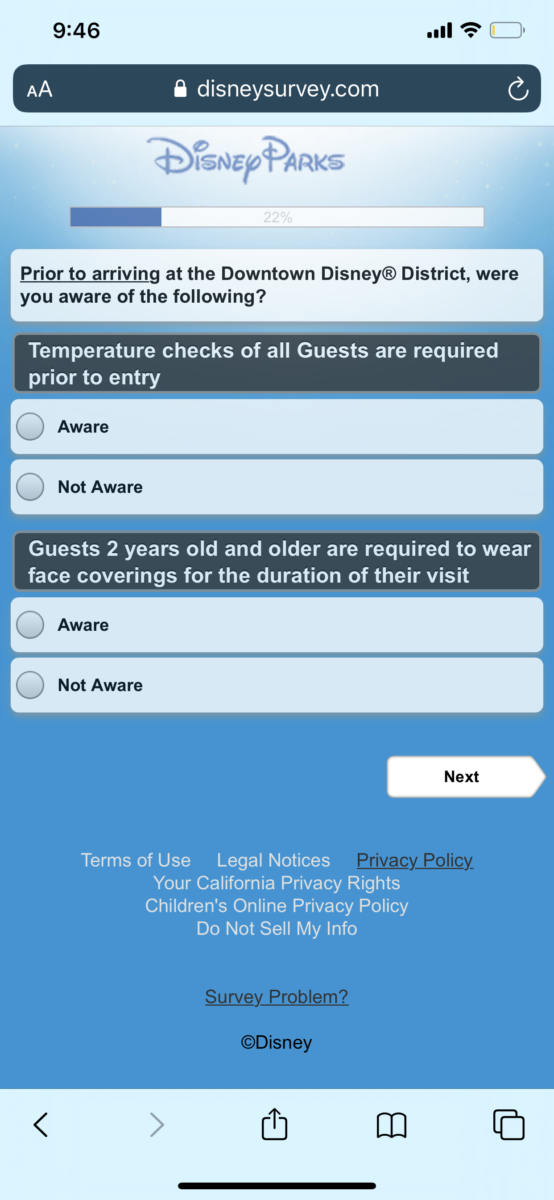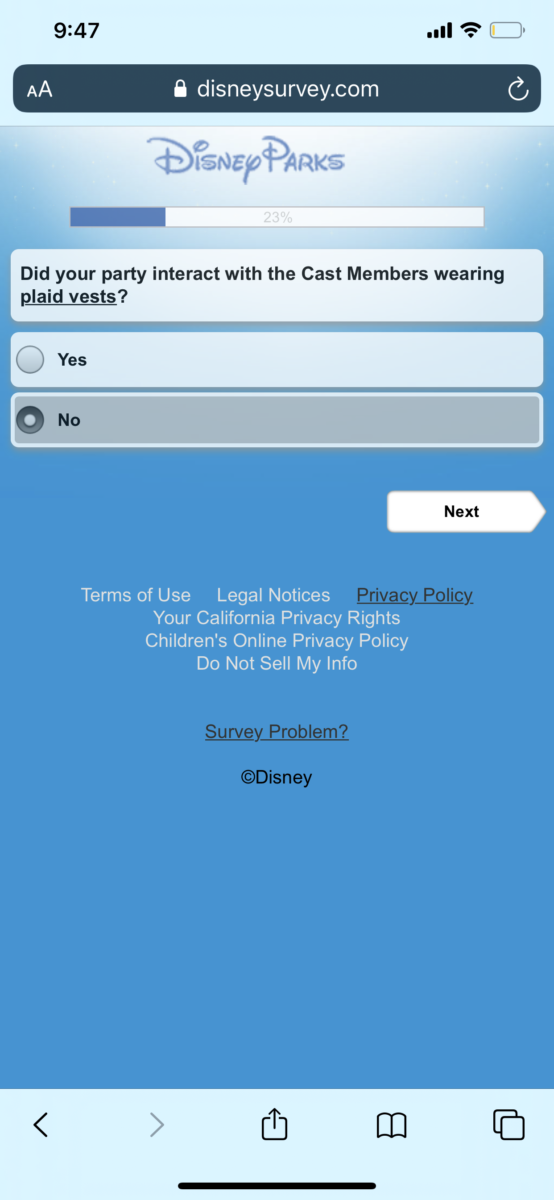 It is interesting that the survey chooses to ask guests whether they interacted with Cast Members in plaid vests, as we did see a few of these around Downtown Disney, however, we were unsure of what they were doing.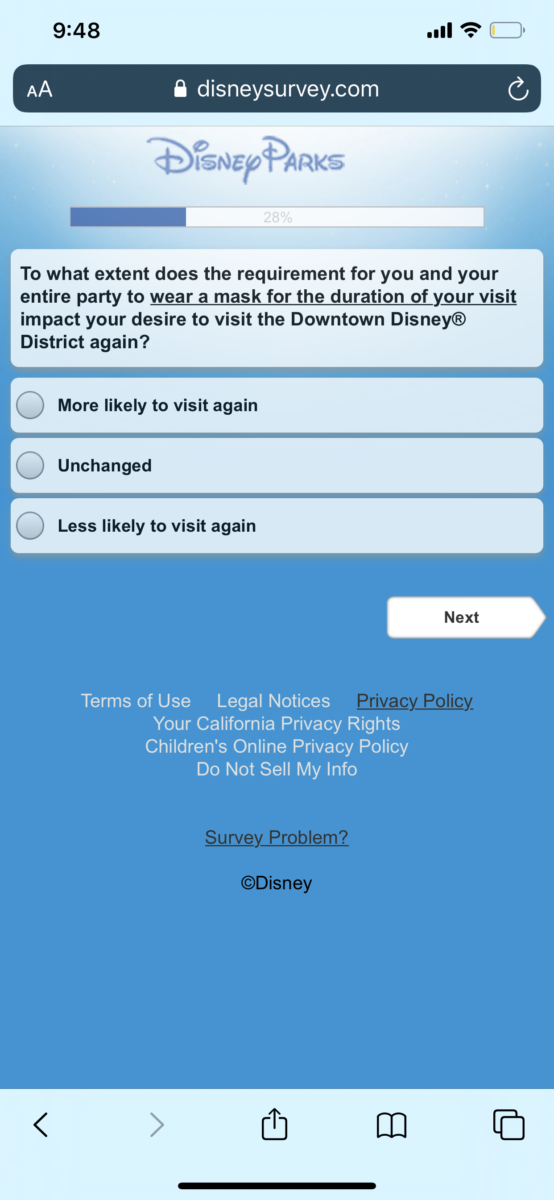 As expected, the survey goes on to ask guests whether these new health and safety measures would make them more willing to go into the parks.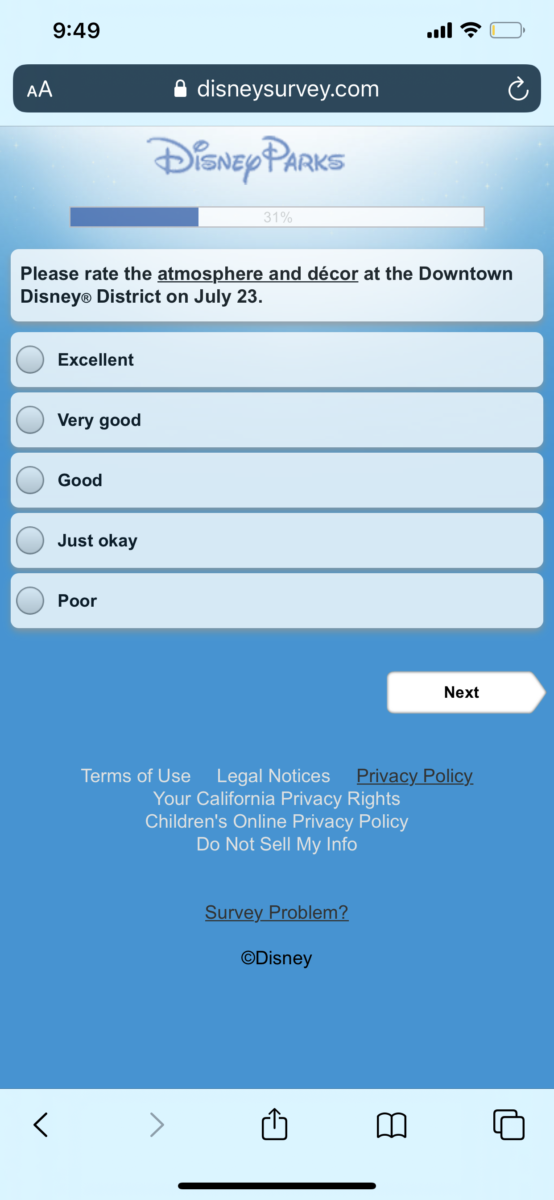 The survey also asks about atmosphere and decor, two things which aren't usually associated with the COVID-19 pandemic.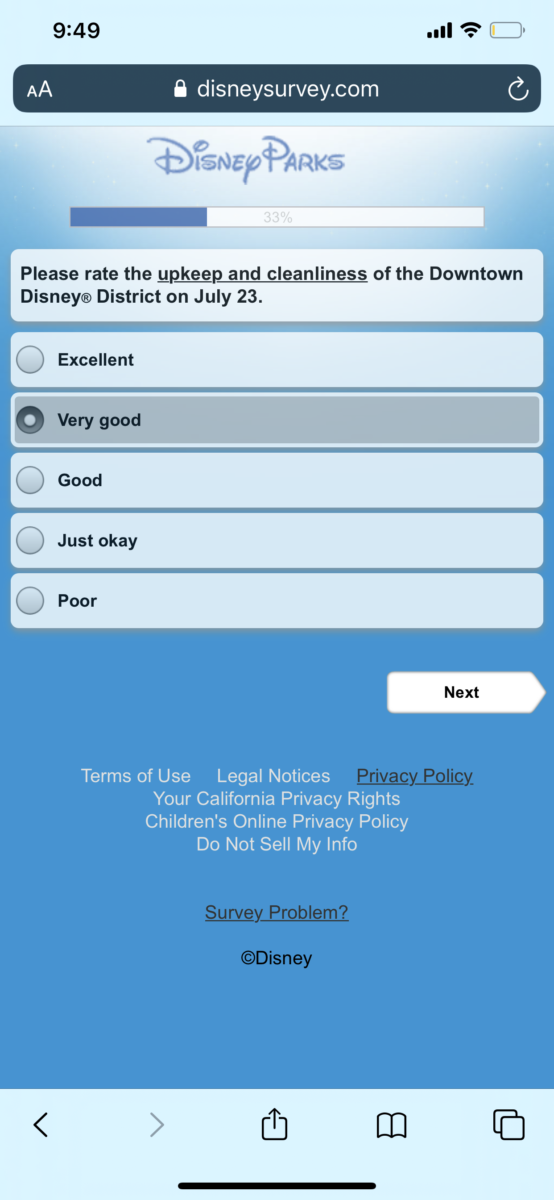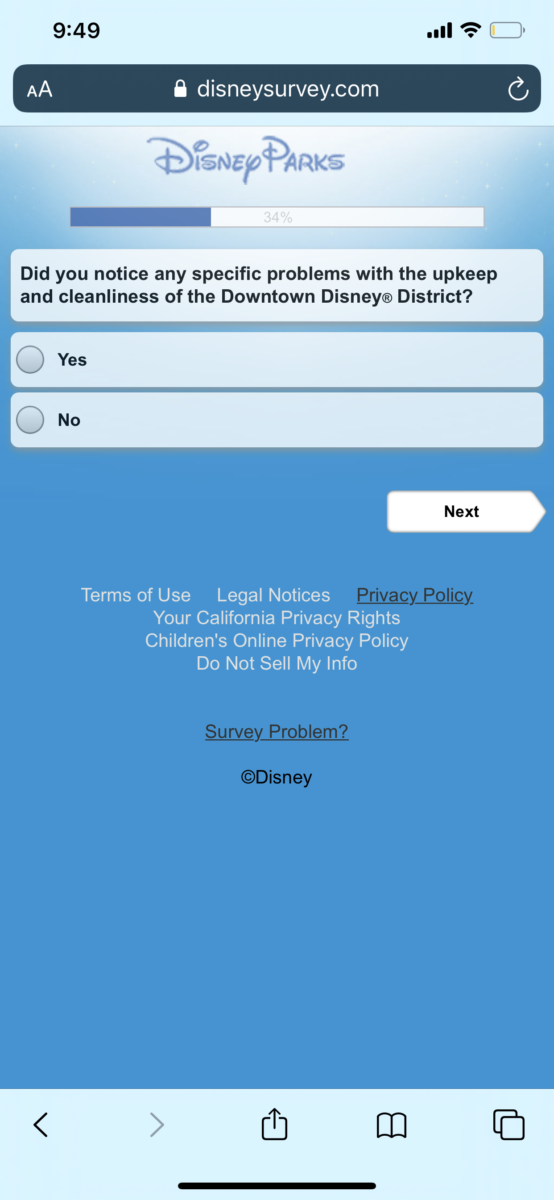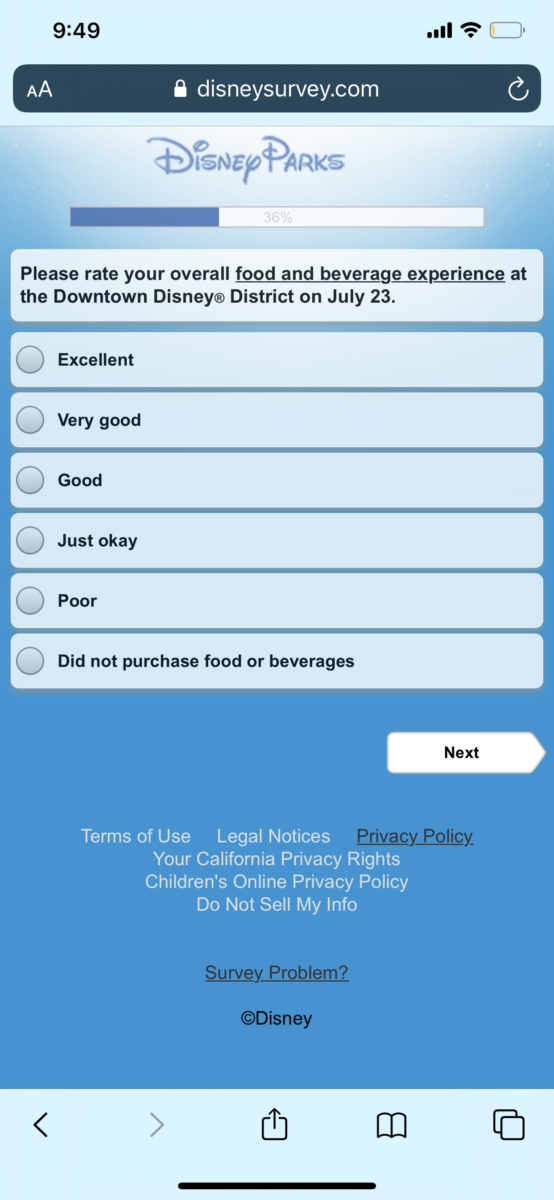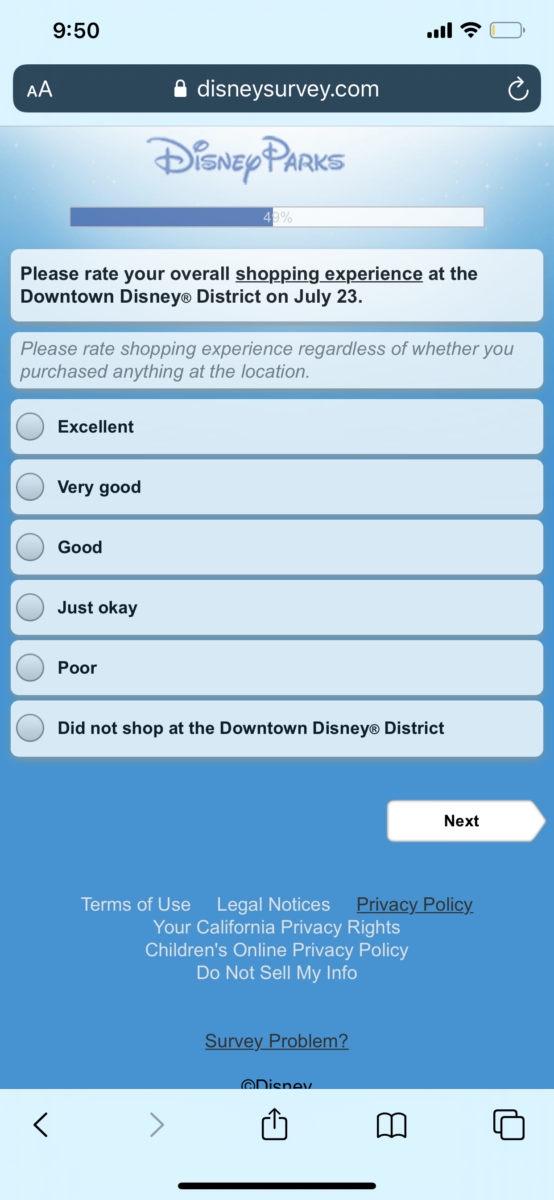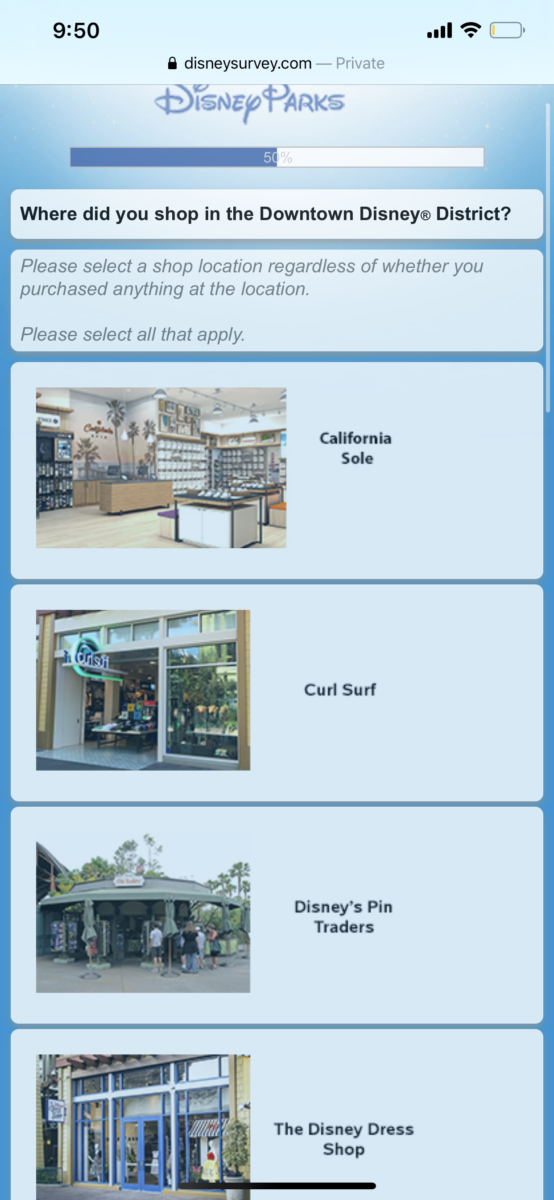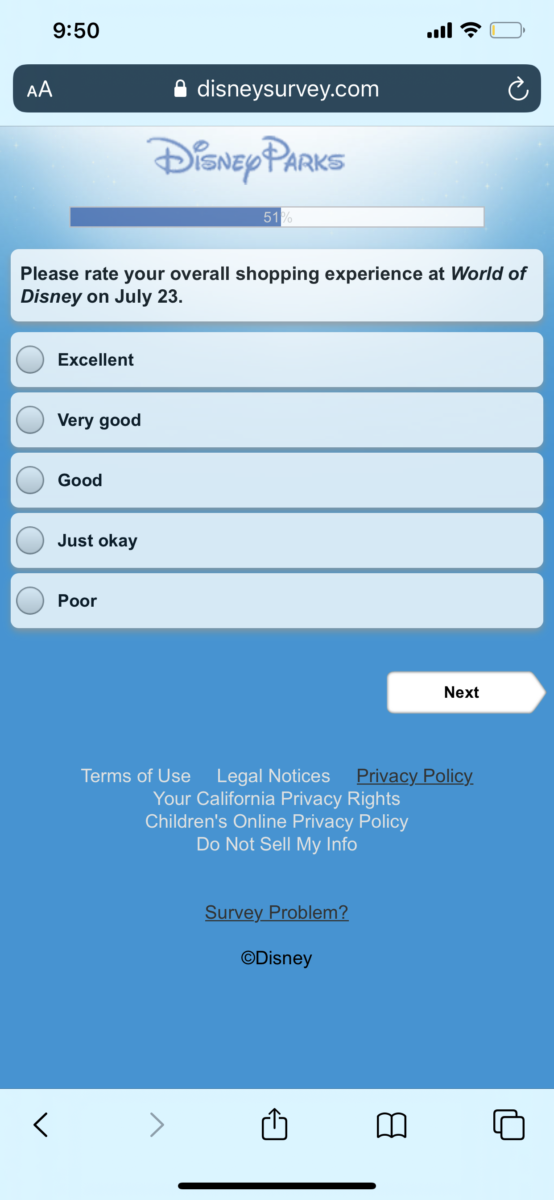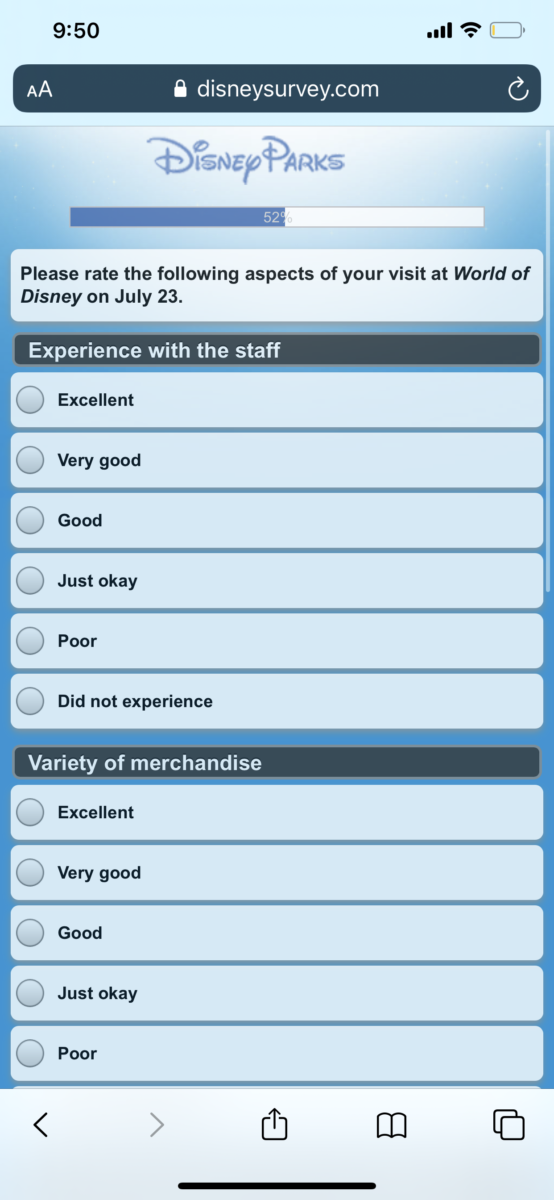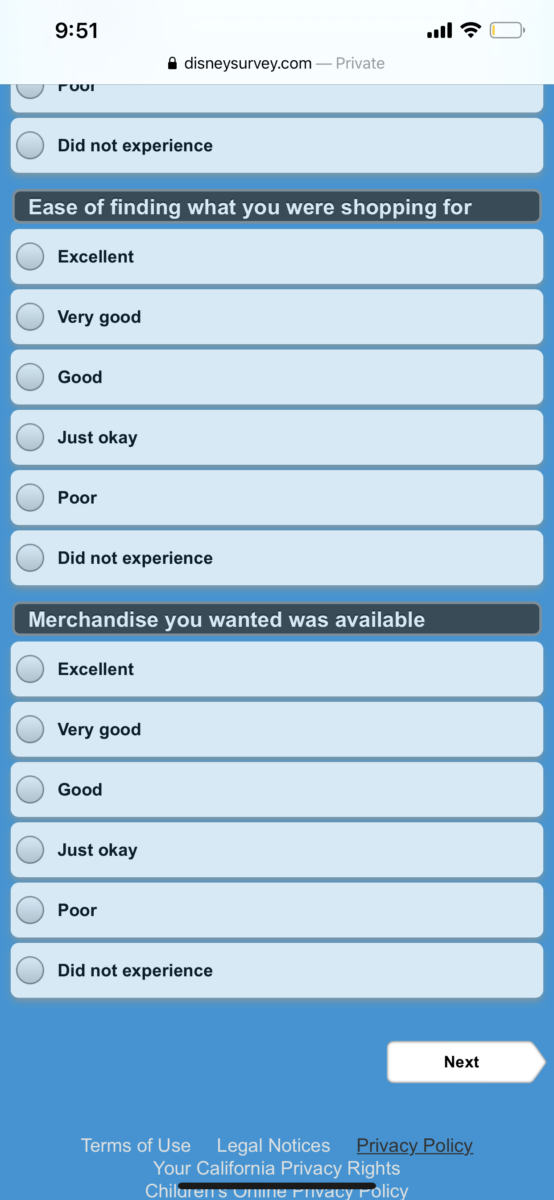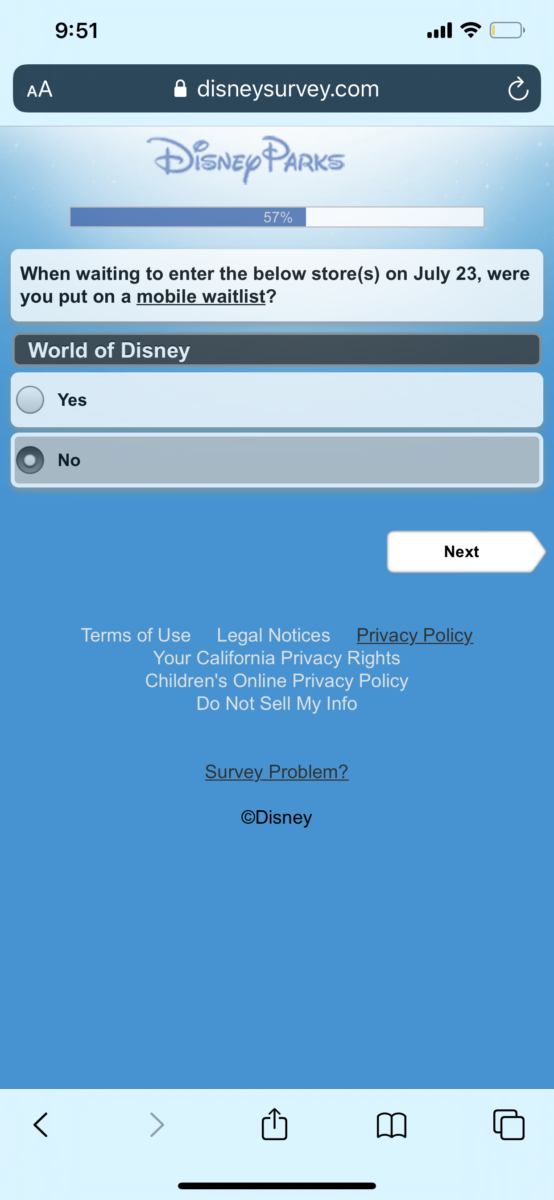 The survey goes into great detail asking about our experience in World of Disney, including a mention of the virtual queue procedure which has been implemented for busy periods.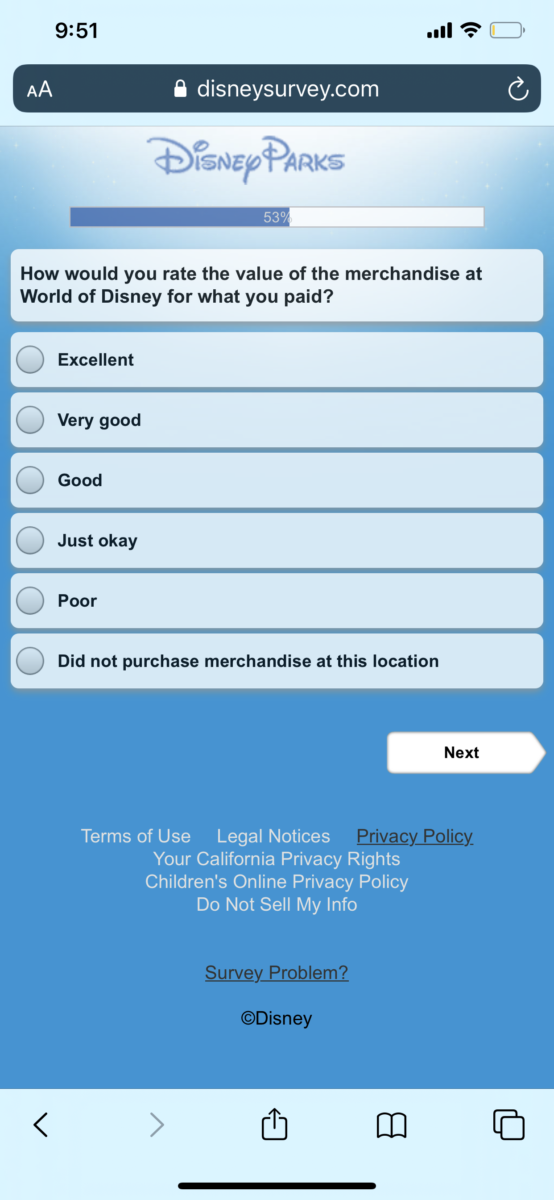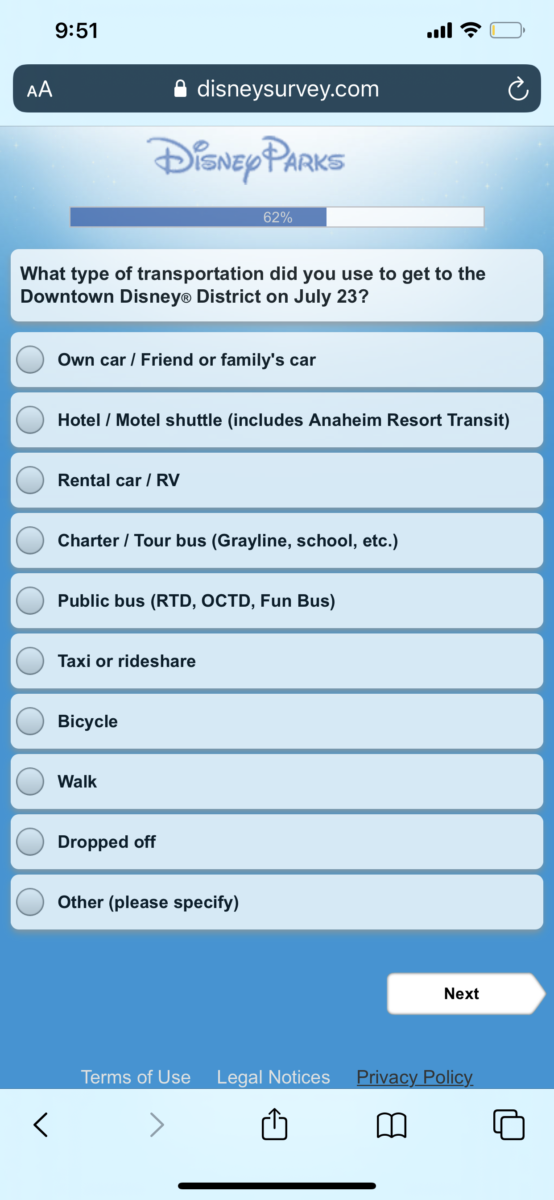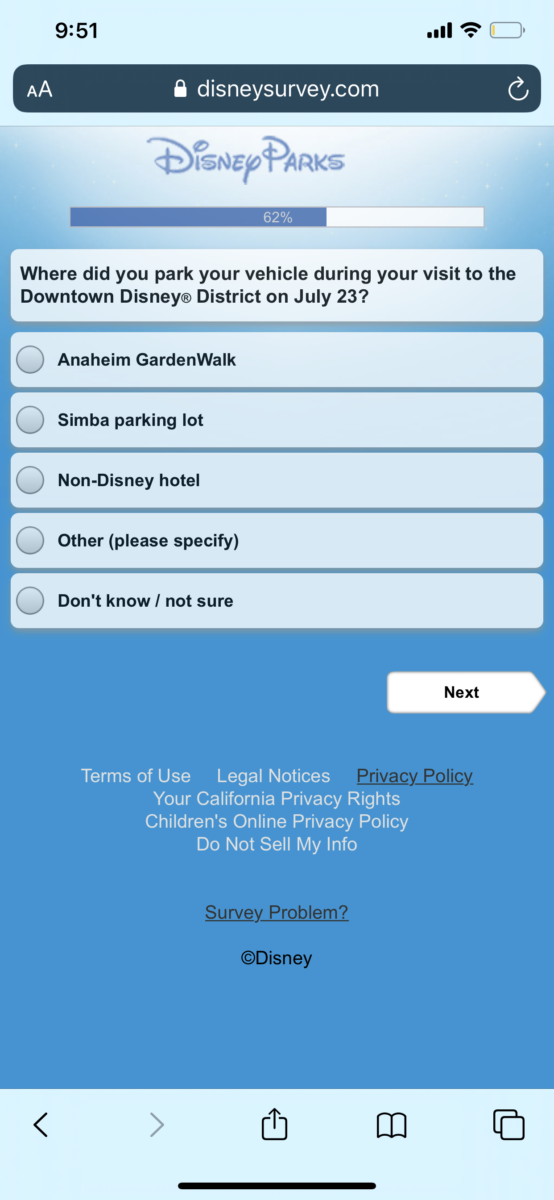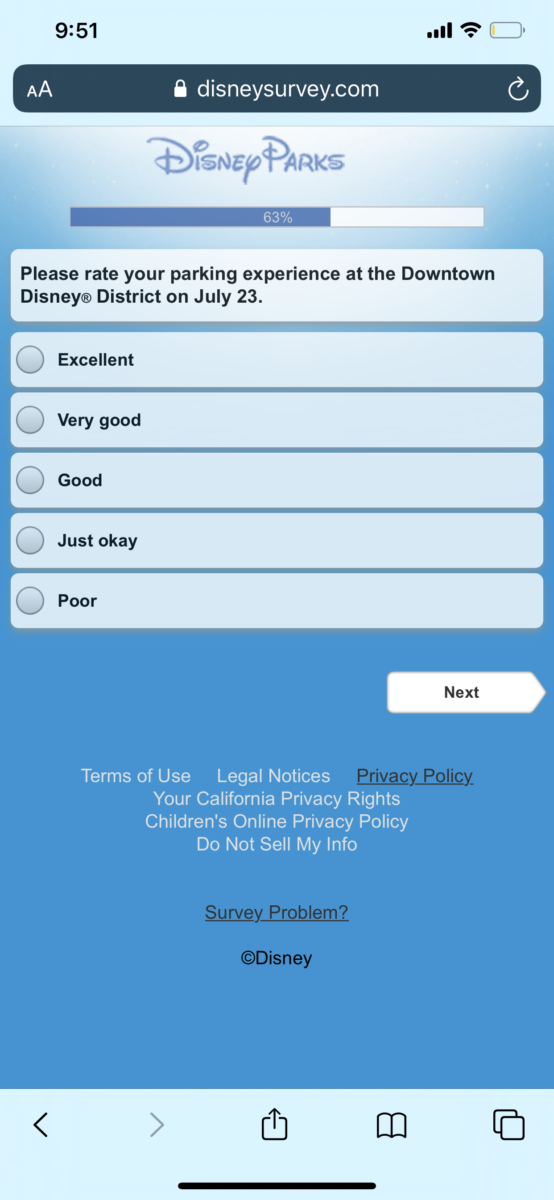 Parking is the next topic discussed in the survey.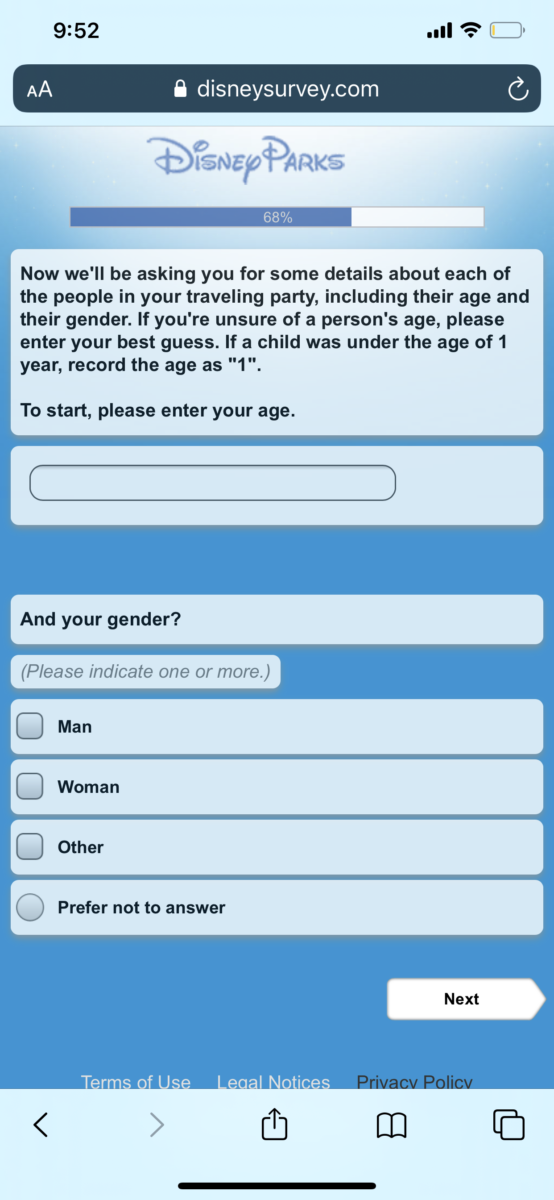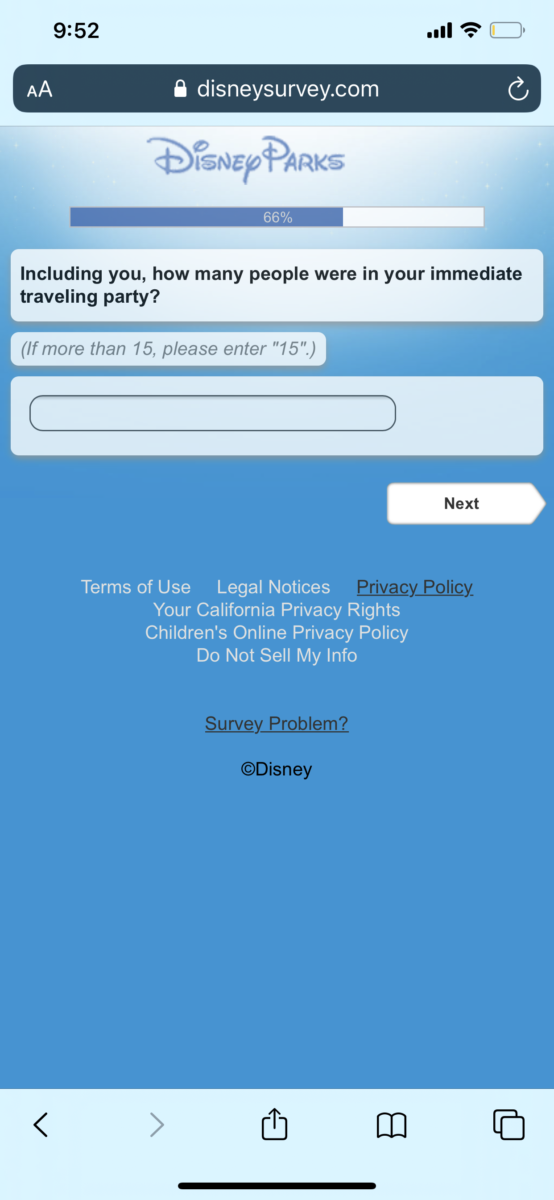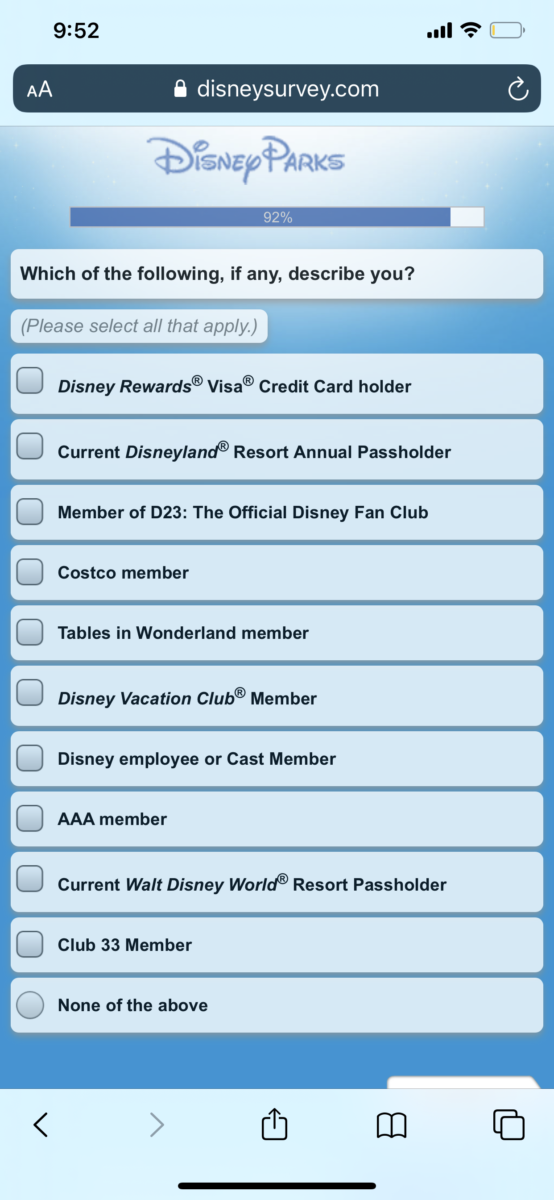 The survey goes on to ask for more details about the traveling party, including a question about whether we are Annual Passholders or any other cardholder with non-Disney-related membership options such as Costco and AAA.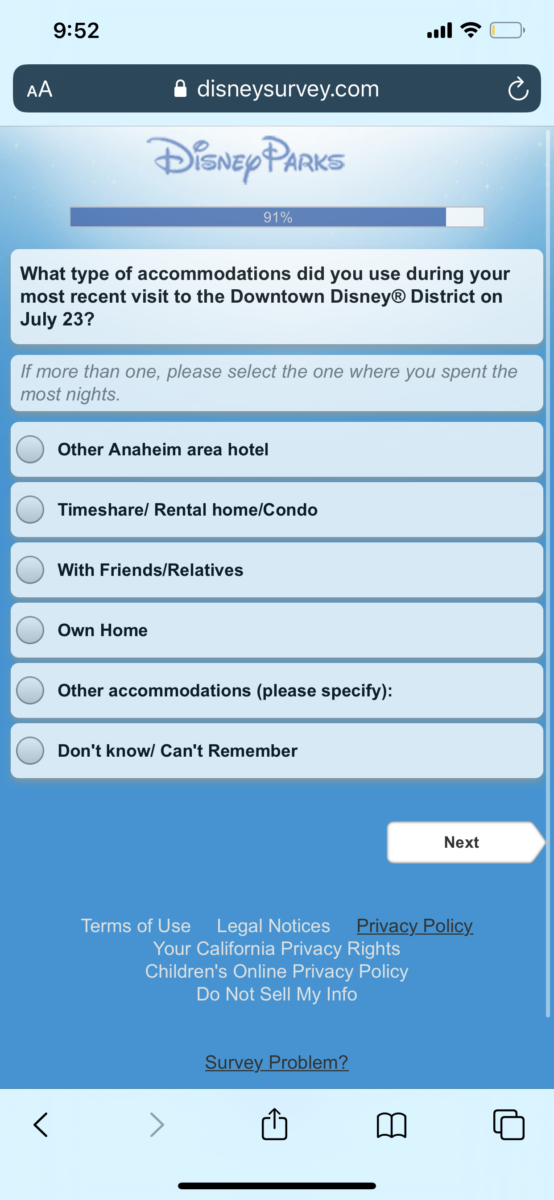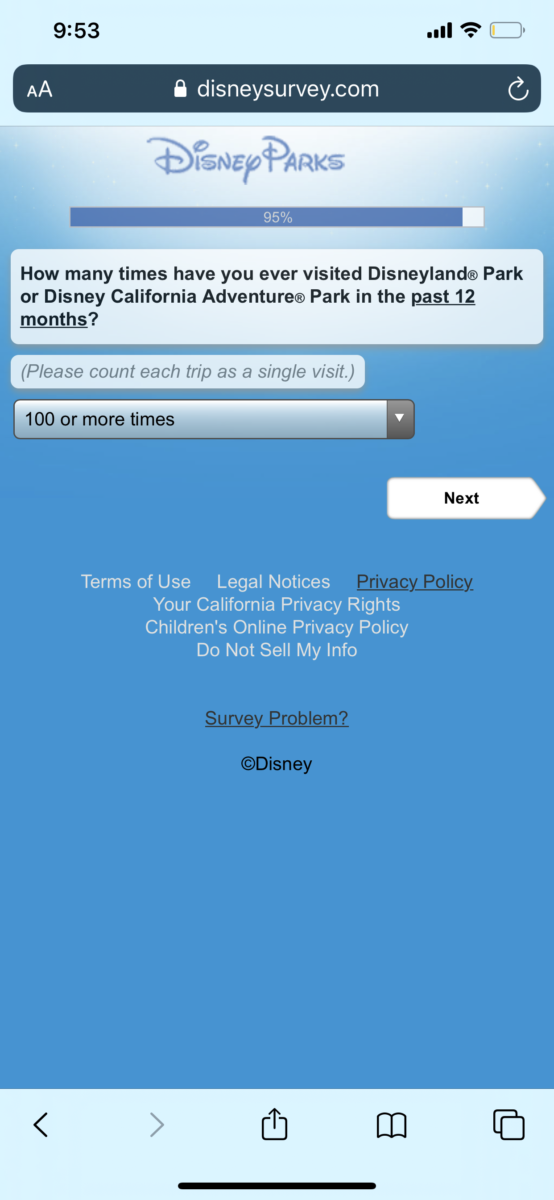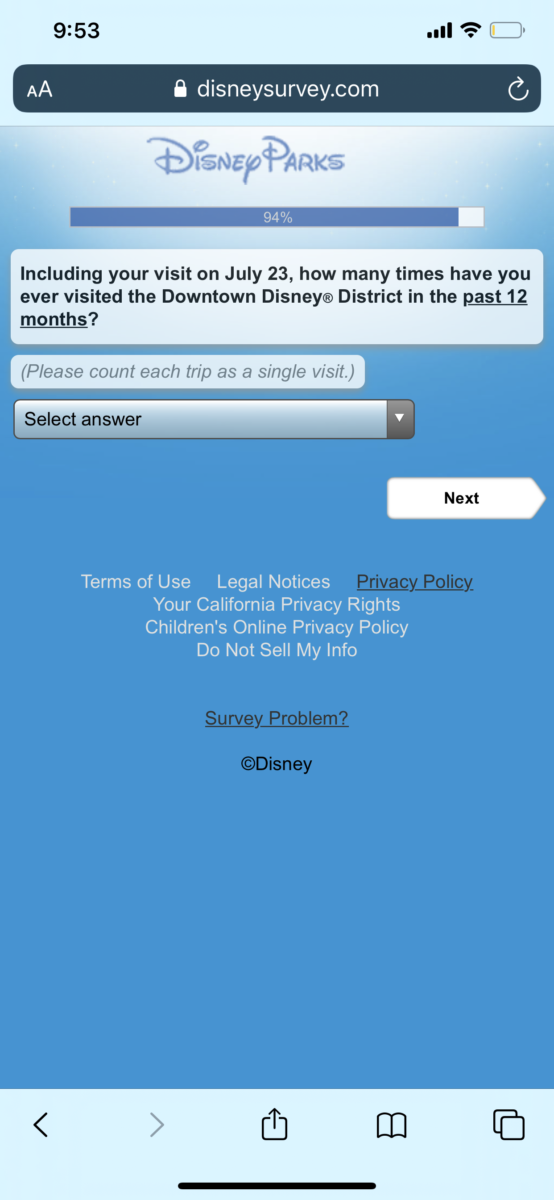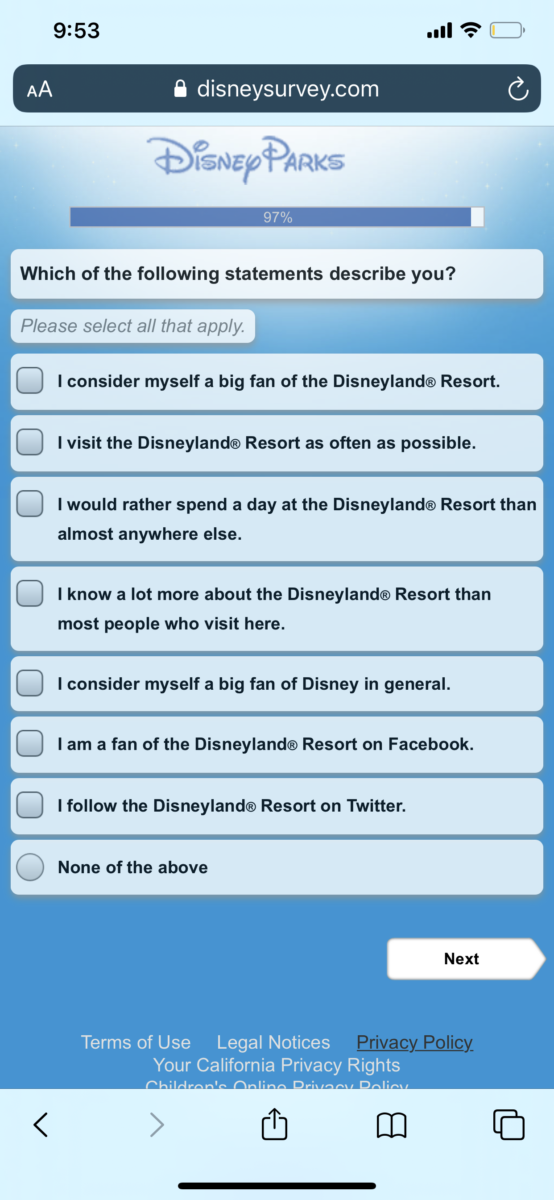 This question is a personal, fan-based question.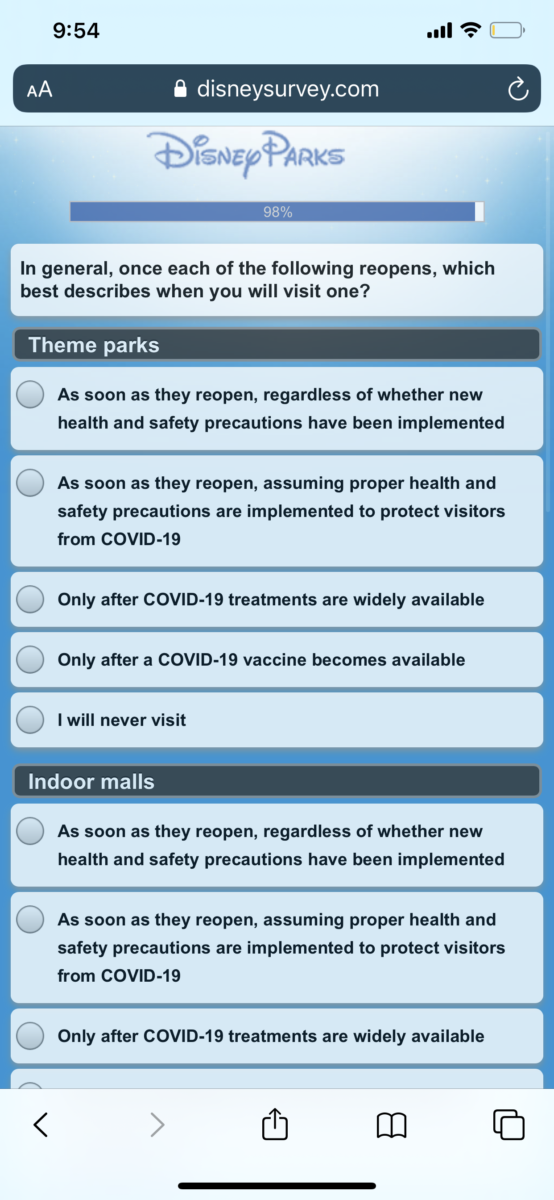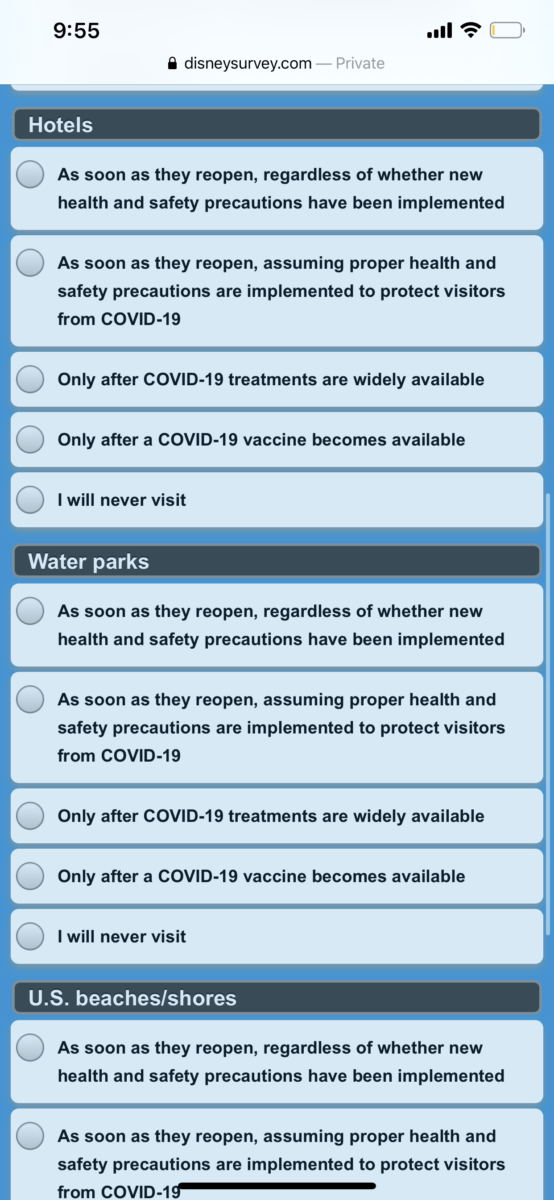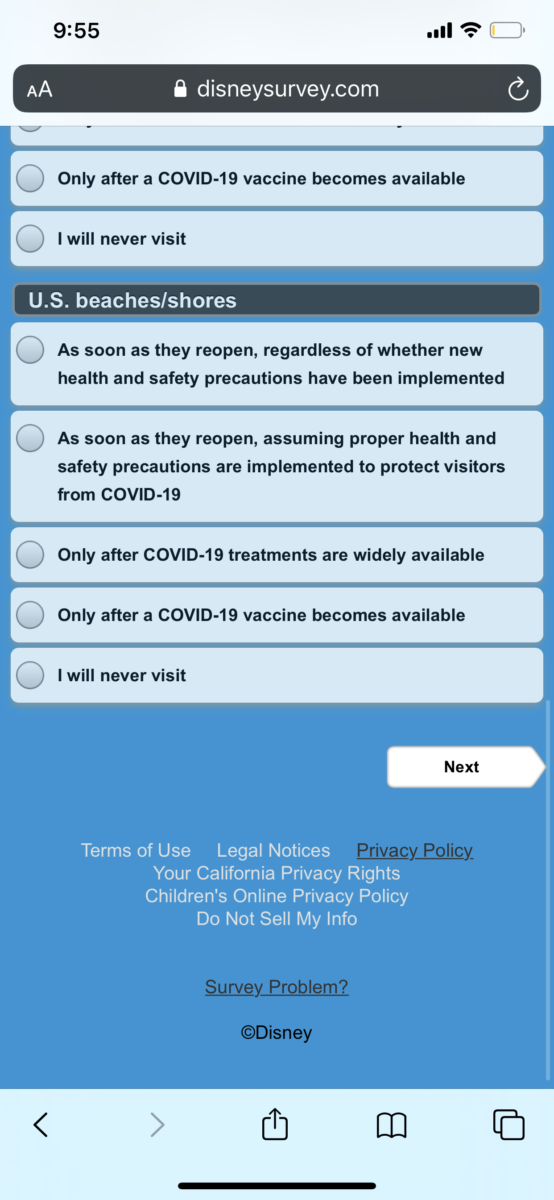 The survey also asks guests for their opinions on whether they would attend other public places in this climate, including malls, beaches, and more.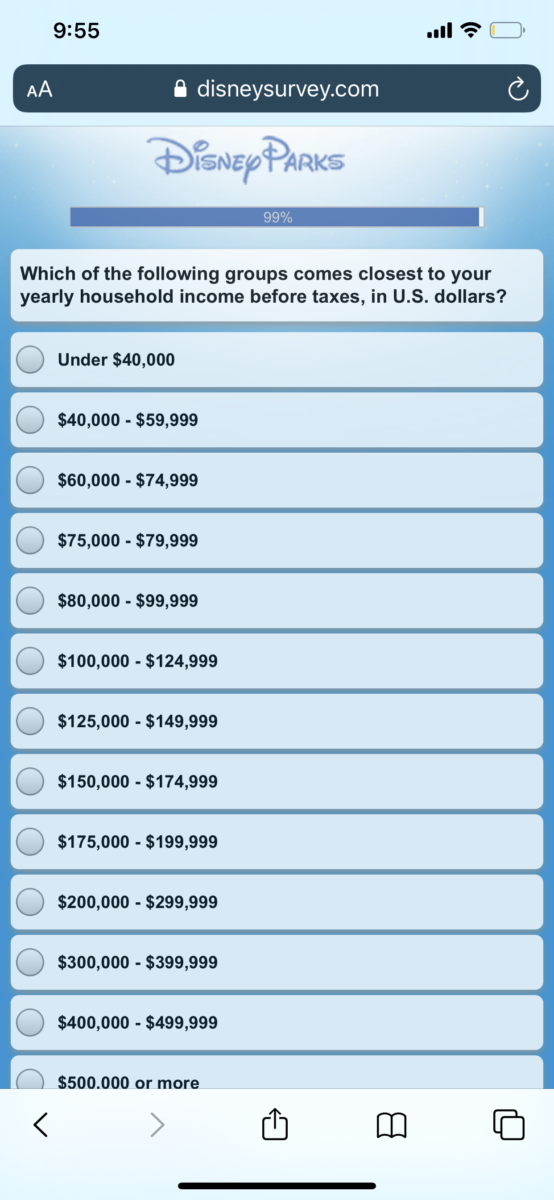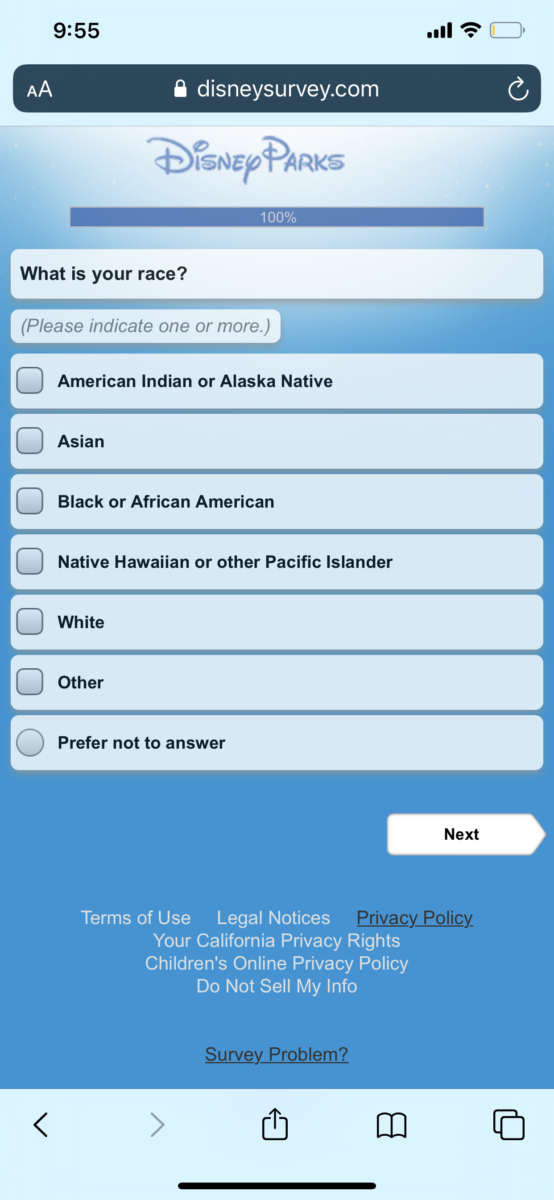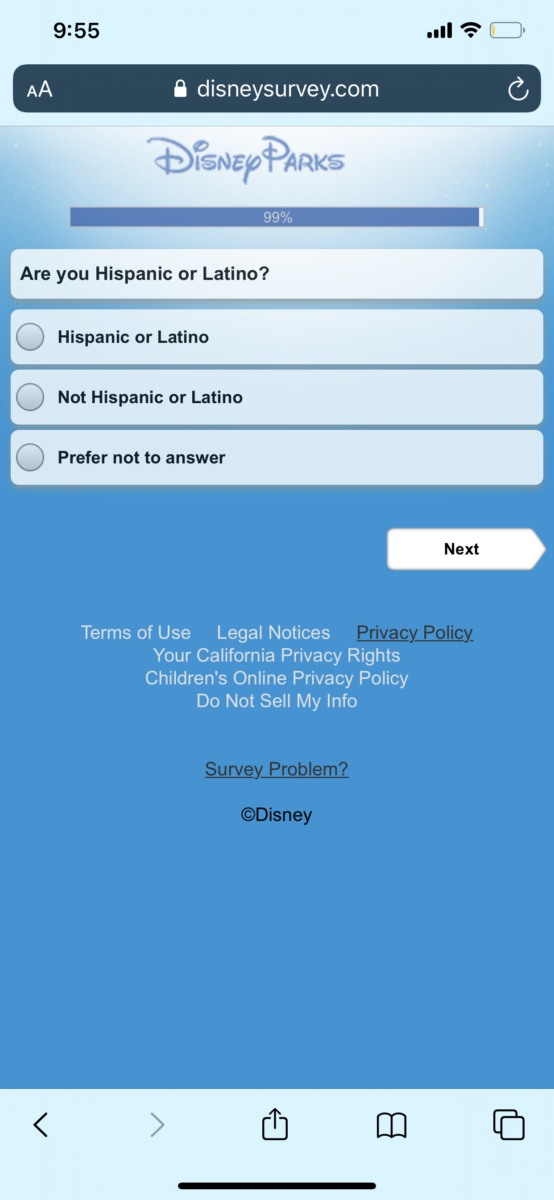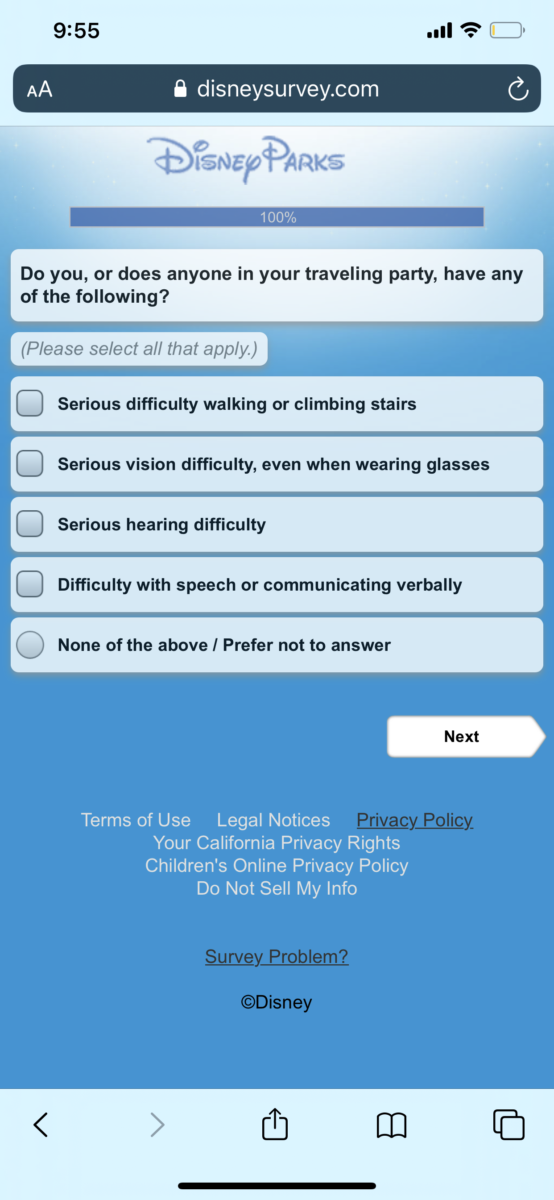 The survey finishes up with some very personal questions regarding income, race, and ability. "Prefer not to answer" options are available.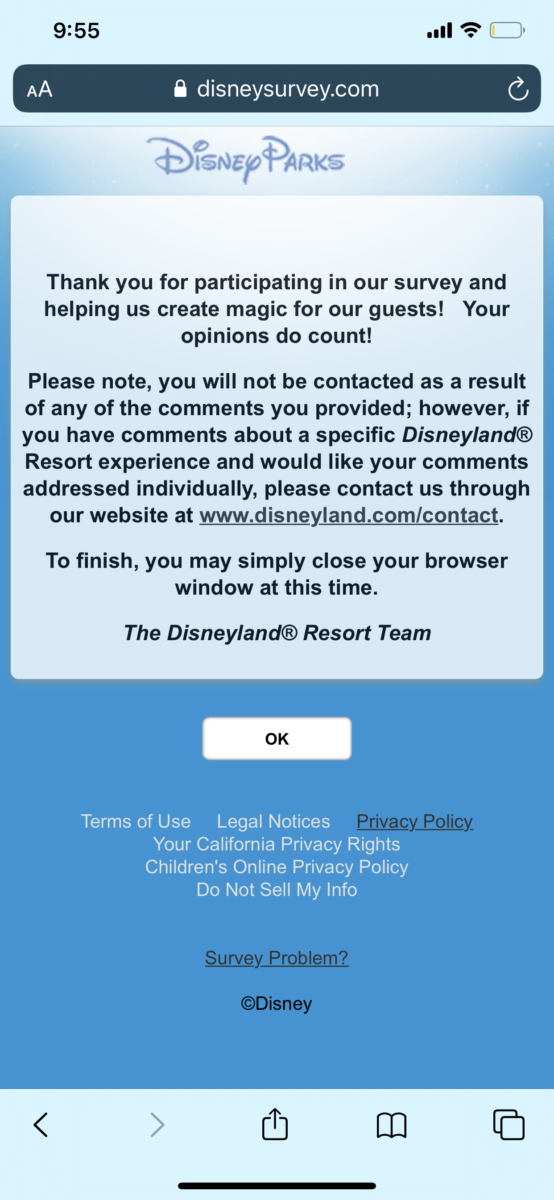 What do you think about this survey, and what would your answers be?