D23 has just revealed their first plush in the Disney Treasures From the Vault collection, another limited edition collaboration with Amazon! And while this might seem like your average "Lady and the Tramp" plush, there's some fascinating history behind it linking it to Walt Disney himself! Read on for more details on the plush as well as how to purchase one.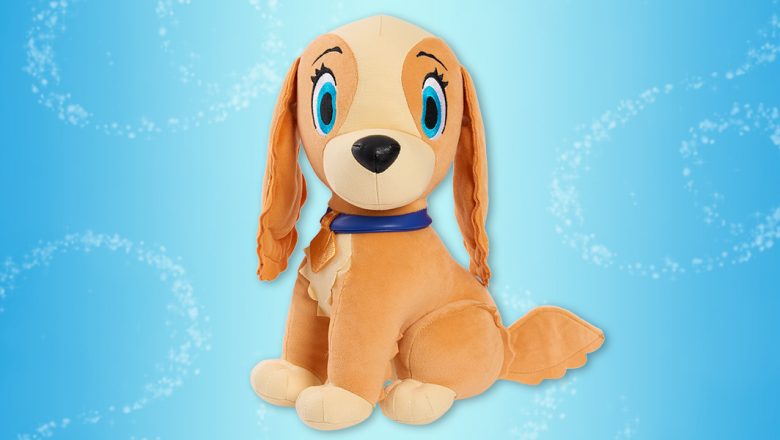 Inspired by Disney's Lady and the Tramp, the Limited-Edition Lady Plush is the first collectible character in this exclusive Amazon series. Sitting 13 inches tall and made of soft velour fabric with embroidered eyes, Lady is wearing her signature gold pendant collar. She even includes a Certificate of Authenticity and comes in a window box featuring exclusive Disney Treasures From the Vault packaging with gold foil detailing; ideal for collectors. Collect all twelve of these commemorative Disney plush. Ages 3+.
Among the many treasures that can be found in Walt Disney's faithfully re-constructed office suite at the Walt Disney Studios is a Lady plush toy from the 1955 Disney Animated classic film Lady and the Tramp. Walt Disney surprised his wife one Christmas with a puppy hidden in a hatbox topped with a large bow. Nearly 25 years later, this personal story would become the inspiration for the scene in Lady and the Tramp when Lady, as a puppy, pops out of a hatbox as a Christmas gift from Jim Dear to Darling.
First commemorative plush in the Treasures From the Vault Plush collection.
Includes Certificate of Authenticity.
Amazon exclusive.
Lady sits 13 inches tall.
Made of soft fabric with embroidered eyes.
Collect all twelve.
D23 Members will be the first to be notified about each month's theme and have an opportunity to order the month's design. Each month, D23 will provide Members with advance notice of the date the plush will be available for purchase on Amazon.com.
On Friday, January 8, at 9 a.m. PST, visit this page on D23.com for the link to purchase the January Disney Treasures From the Vault, Limited-Edition Lady Plush. Please Note: You must be signed in as a D23 Member to access the link to purchase. Click "Sign In" at the top of the page.