During an interview with CNN Business, Disney Parks Chairman Josh D'Amaro spoke on the future of Disney Parks in the midst of preparations for the 50th Anniversary of the Walt Disney World Resort.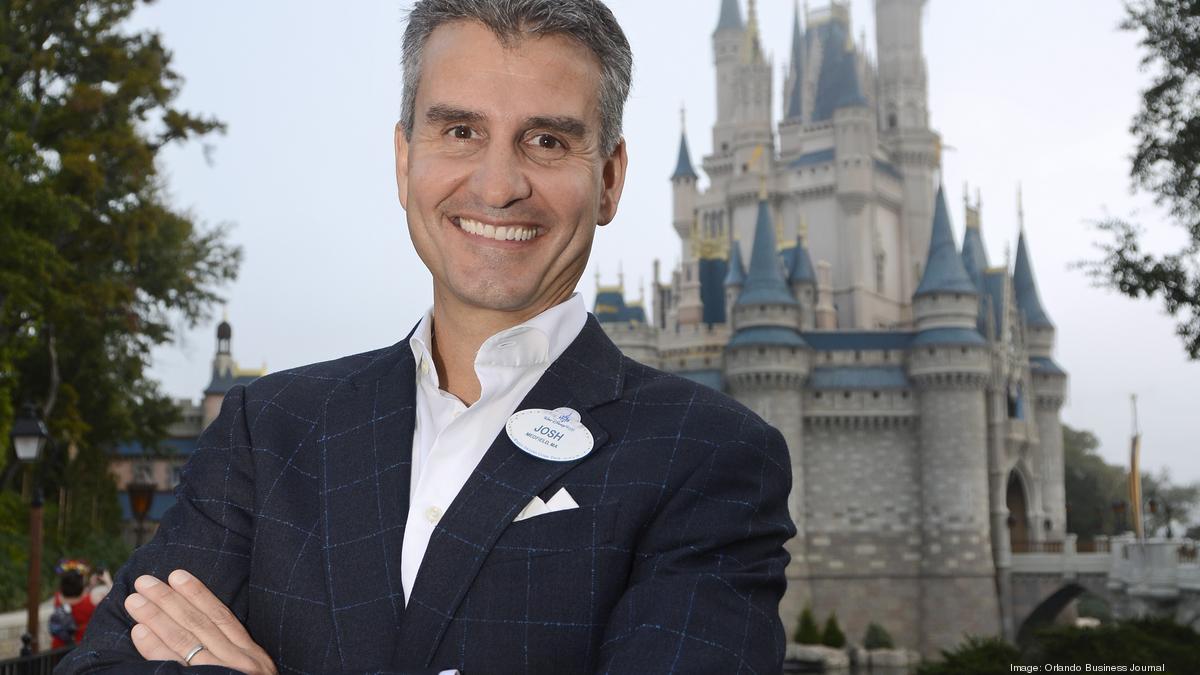 D'Amaro wanted to first and foremost assure that the company will protect Walt Disney's legacy and will continue the magic that people expect from a Disney Park:
First I'd say we've got a long legacy here. Again, at Disneyland, Walt walked these streets. I want to make sure that we protect that legacy, that we make sure that we continue to be that magic that people expect of us.
However, he continued to state that "We've got an opportunity to pivot and invite brand new guests into our world, and infuse brand new character and intellectual property heading to our parks, [and] look at new technologies that will make the experience even better than it was before we went into the pandemic."
The interview then pivoted to discuss the possibility of a "metaverse," with D'Amaro speaking on the opportunity to fuse Disney Parks with its digital footprint "like no other company can."
I'm sure you've heard this word before: "metaverse." An opportunity to essentially bring these assets into a digital framework. It provides us with unending opportunities at these theme parks. It can bring Main Street alive in ways that you've never seen it before, never thought about it before. You can have the whole theme park participate in a game that culminates in a celebration at the hub at the top of Main Street. The possibilities are endless and I think that's where we're incredibly unique at the Disney company. This combination of a very forward-looking digital footprint with our legacy assets that we have in place, and making them incredibly relevant today.
The Walt Disney Co. continues to see huge success with Disney+, surpassing 100 million subscribers just last month. With success, "new intellectual properties begin to materialize, whether that'd be the world of Marvel, [such as with Marvel's Avengers Campus coming to Disney California Adventure,] or something incredibly new and interesting." D'Amaro continues,
We will bring those things together to take to the world in a different way. [Marvel's] Avengers Campus will be a campus that will never be done. As [Marvel President] Kevin Feige continues to create new stories, new characters, those stories, and characters will show themselves at the park.
On the topic of technology coming to the parks as we've seen with MagicMobile and the upcoming Disney Genie trip-planning tool coming to Walt Disney World, D'Amaro says that features such as these allow Disney "to tell stories that are incredibly relevant to the specific person we want to talk to."
You can think about a digital overlay on any single land, any single attraction, any single merchandiser or food facility that we have, that can be constantly changing in a way that makes it feel completely new and different to a guest that visited just the day before. If you think about our physical footprint and being able to essentially make that new every day, the possibilities here are unending.
Of course, we have seen the Disney Parks Reservation System that has been in place at Walt Disney World and we'll see it implemented for the reopening of Disneyland Resort beginning April 12th. Mobile Order via My Disney Experience or the Disneyland app has been in place for a few years now, to which D'Amaro states "people are having a much easier time finding places they want to eat and have experiences that allow them to then spend more time in the parks and with their families."
D'Amaro continued, saying that "layering [of] technology into the attractions, the merchandise, and the food venues" be apparent when Avengers Campus opens at Disneyland Resort on June 4th.
Source: CNN Business