The Haunted Mansion in Disneyland has received a few updates during its closure, including the return of old effects. The attraction's pet cemetery also received a refurbishment, with themed plants being placed next to each pet's grave.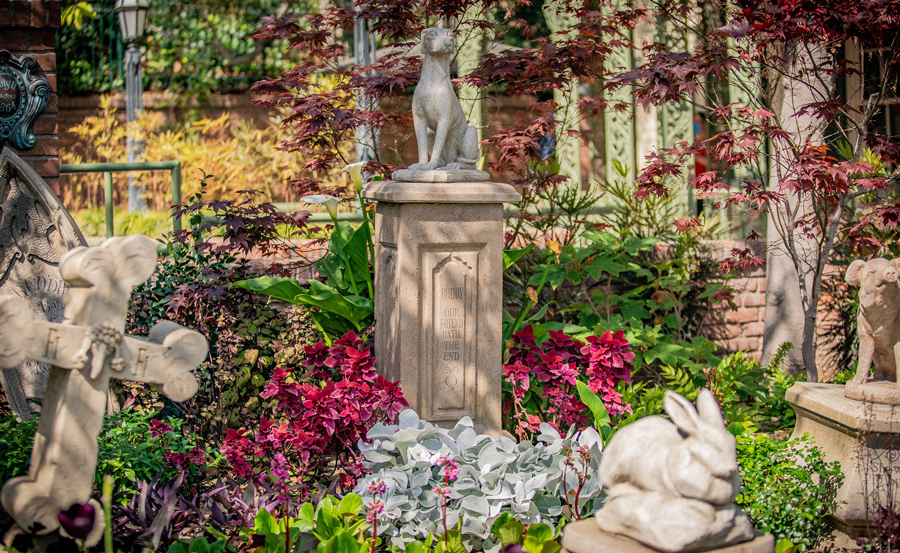 Disney Parks posted a closer look at the refurbished cemetery on TikTok, complete with a poetic narration.
Among the updates at the pet cemetery are garlic surrounding the skunk, "giving the air a strange funk," purple cabbage around the rabbit's grave, "which might reveal its old eating habit," and catnip around the cat's grave.
Are you excited to see "the animals that no longer live free" at the updated Haunted Mansion at Disneyland Park? Let us know in the comments.