With the reopening of Disneyland comes the reopening of dining locations. We were excited to return to one of our favorites: Café Orleans in New Orleans Square. The casual dining location features a limited selection of New Orleans-influenced entrées, including the famous Monte Cristo sandwich.
Cast Members were available to assist Guests just outside the entrance. Guests use mobile check-in when they arrive at the restaurant.
The easiest way to ensure a table at the restaurant is to make an Advanced Dining Reservation.
However, Guests without dining reservations may join the walk-up list from the Disneyland app.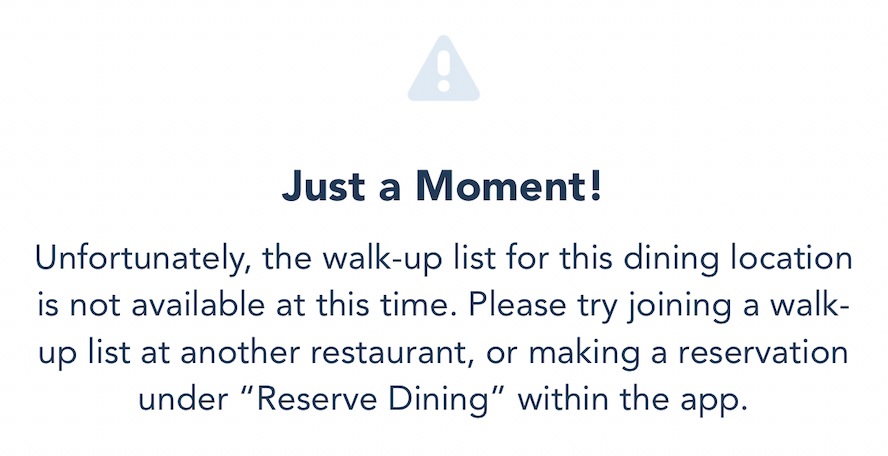 The mobile walk-up list was available earlier today, but walk-ups were no longer being accepted when we arrived.
The menu QR codes are located at the check-in stand. English and Spanish menus are available.
We were seated under cover outside. Umbrella tables are also available. While indoor dining is permitted in California, Disney is only seating guests outside.
Naturally, the menu QR codes are also available at each table.
Monte Cristo Sandwich – $21.00
Sliced Turkey, Ham and Swiss fried in a light batter, dusted with Powdered Sugar and served with Berry Purée, Parmesan-Garlic Pommes Frites and Cajun-spiced Remoulade
This Disneyland classic, as always, is amazing.
The pommes frites are cooked perfectly, golden brown with a hint of parmesan, garlic, and parsley. It makes for an herby but filling side.
The potatoes are paired with the spicy cajun remoulade (right), which is similar to a chipotle sauce with only a little kick to it. The pommes frites are perfect with this sauce and make for a great side.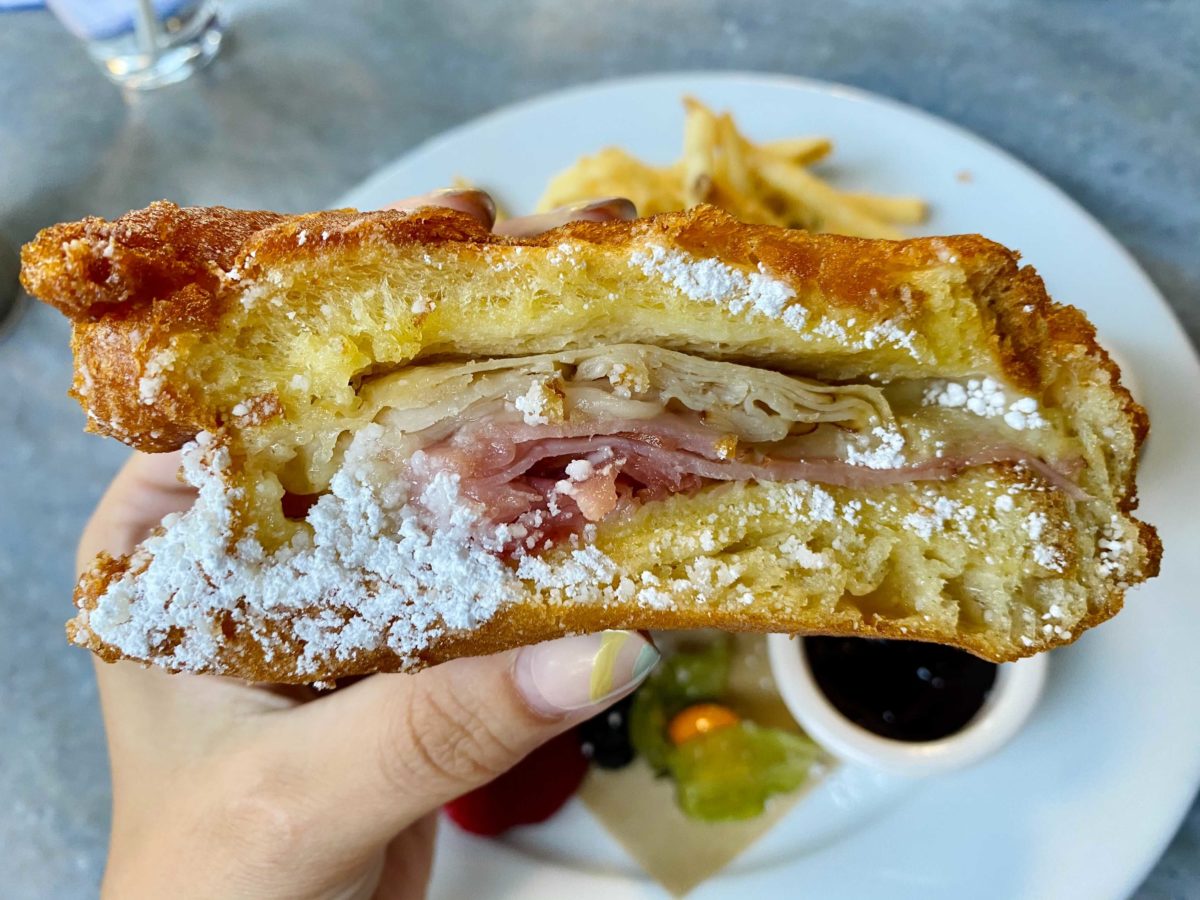 The Monte Cristo is very savory, with ham, turkey, and Swiss all wrapped up in a delicious, light batter and then fried. Everything blends so well and the batter has the perfect crunch without being messy.
The real business starts when you dip the sandwich in the berry purée. These two together are an unstoppable sweet and savory combination.
We always recommend this dish to guests. It's great quality, fills you up without making you feel like you ate too much, and is a Disneyland classic. It costs more than most park sandwiches, but it's worth it if you're already going to spend at least $12 a lesser sandwich.
Will you be visiting Café Orleans on your return to Disneyland? What do you think of this amazing Monte Cristo sandwich? Use the comment feature to share your thoughts, and check out our other previous reviews from the restaurant here.