We're making our way around Disneyland riding our favorite attractions now that the resort has reopened. Our next stop is to Roger Rabbit's Car Toon Spin in Mickey's Toontown to see how what physical distancing practices are in place and if the ride received any changes.
It felt great to be back in Mickey's Toontown again!
The posted wait-time for the attraction was five minutes.
Guests can find a hand sanitizer station prior to entering the building.
Physical distancing markers line the grounds of the courtyard.
We've missed you, Roger!
We found that the physical distancing markers circle around Roger Rabbit's fountain before running along the perimeter, leading to the entrance.
This is done to keep the queue outside.
With the queue being outdoor-only, markers help Guests maintain a physical distance from other parties while waiting to be let inside.
Fun license plates mount the walls inside of the building.
As the indoor queue is not used, Guests walk straight into the loading area.
Each loading cycle has two cabs with one row each. One party is loaded per cycle.
We have noticed that some scenes have been refreshed on this attraction and were more vibrant than ever.
Everything throughout the ride looks to have received some fresh paint and the gags were working great.
The finale Roger audio-animatronic has been fixed as well! It was broken for some time before the closure.
Before the closure, Roger stood motionless at the end but now his head and mouth both work.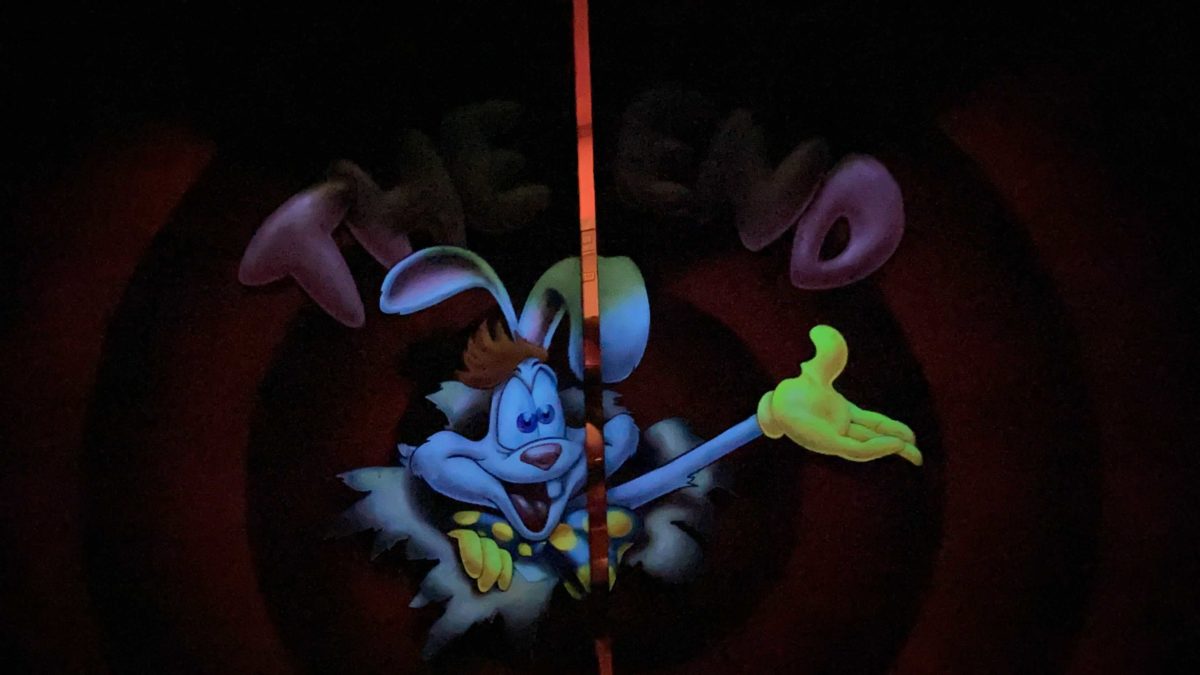 Check out our full video of Roger Rabbit's Car Toon Spin below!
Now that Disneyland Resort reopened, will you be riding Roger Rabbit's Car Toon Spin? Let us know in the comments!