Walt Disney's Enchanted Tiki Room has reopened at Disneyland Park with new health and safety measures.
There is hand sanitizer available throughout the park, including at the entrance to Enchanted Tiki Room.
The waiting area has markers on the ground and parties are instructed to stand on one. However, we found that it was difficult for larger parties to stay in the vicinity of their marker.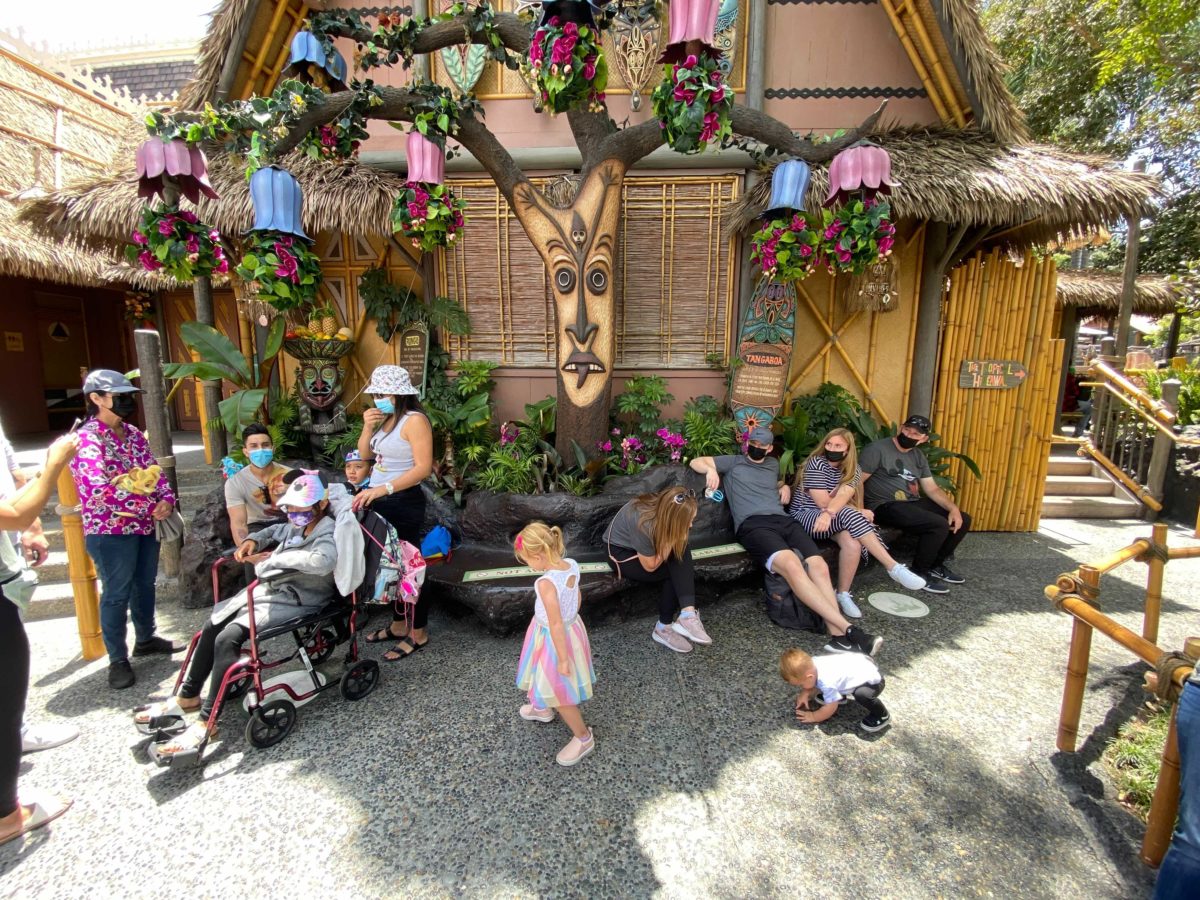 Some of the distancing markers (which are beginning to peel) are in front of benches.
That being said, sections of bench are marked unavailable to encourage physical distancing.
Inside, some rows are marked unavailable and left empty to keep guests physically distanced.
Guests are free to pick their own seats but are asked to leave two cushions empty between each party. Large parties may end up with a row of their own.
It's good to see José again!
Watch a performance of Walt Disney's Enchanted Tiki Room below.
Keep checking Disneyland News Today for updates from the phased reopening of Disneyland Resort.