Today, Magic Key membership went on sale for the first time. The new program replaces the defunct Annual Pass program, which was suspended during the COVID-19 shutdown and subsequently cancelled in January. Dubbed a "frequent visitor program" rather than an annual pass by Disney CEO Bob Chapek, the Magic Key program opts for fewer benefits and higher price tags.
The biggest difference with the Magic Key program versus an AP is the ease of attendance, or lack thereof. All Magic Key passes will require key holders to make reservations prior to park entry, keeping the COVID-19 reopening guest control system in place for the foreseeable future. Just like the other standard theme park admission, both the Key and a corresponding reservation, based on availability, will be required to enter.
Magic Keys come in four levels of benefits and price points.
The Dream Key ($1399) offers up to 6 theme park reservations at a time for different dates, with no blackout dates.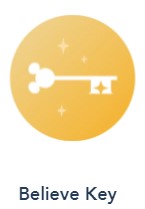 The Believe Key ($949) also offers up to 6 theme park reservations at a time, but includes some blackout dates during the busiest periods of the year, like Saturdays in October, mid-April's Spring Break, and the last half of December, among others.
The Enchant Key ($649) offers up to 4 theme park reservations at a time and a larger number of blackout dates, including all of July, half of August, and all but six days in June, among others.
The final option, The Imagine Key ($399), is only for California Residents living in zip codes 90000 to 93599. This key offers up to 2 theme park reservations at a time and the largest amount of blackout dates, with only 147 total days available for reservations. This pass does not include admission on any weekend dates throughout the year, and only includes nine weekdays in the entire Summer season of June through August.
The Magic Keys are on sale now in the Disneyland App and online at Disneyland.com. The passes will not be available for purchase at the gate today. Members who sign up in the first 66 days of the program, as Disneyland is celebrating 66 years since opening, will receive a special welcome package that will include unique items such as a premium branded pin, celebratory button, magnet, and more. Magic Key holders who enter Disneyland park will also be given access to a limited-time experience at Starcade in Tomorrowland beginning September 1. Over in Disney California Adventure, the Magic Key Lounge is replacing the Legacy Passholder lounge at the Alfresco Tasting Terrace beginning today.
Will you be unlocking a Magic Key? Let us know in the comments below.
As always, keep following WDWNT for all of your Disney Parks news, and for the absolute latest, follow WDW News Today on Twitter, Facebook, and Instagram.