For those looking to spend the winter in style, we found new matching Mickey Mouse loungewear, including a hooded sweatshirt and pants, at the Emporium in Disneyland.
Mickey Mouse Hooded Sweatshirt – $59.99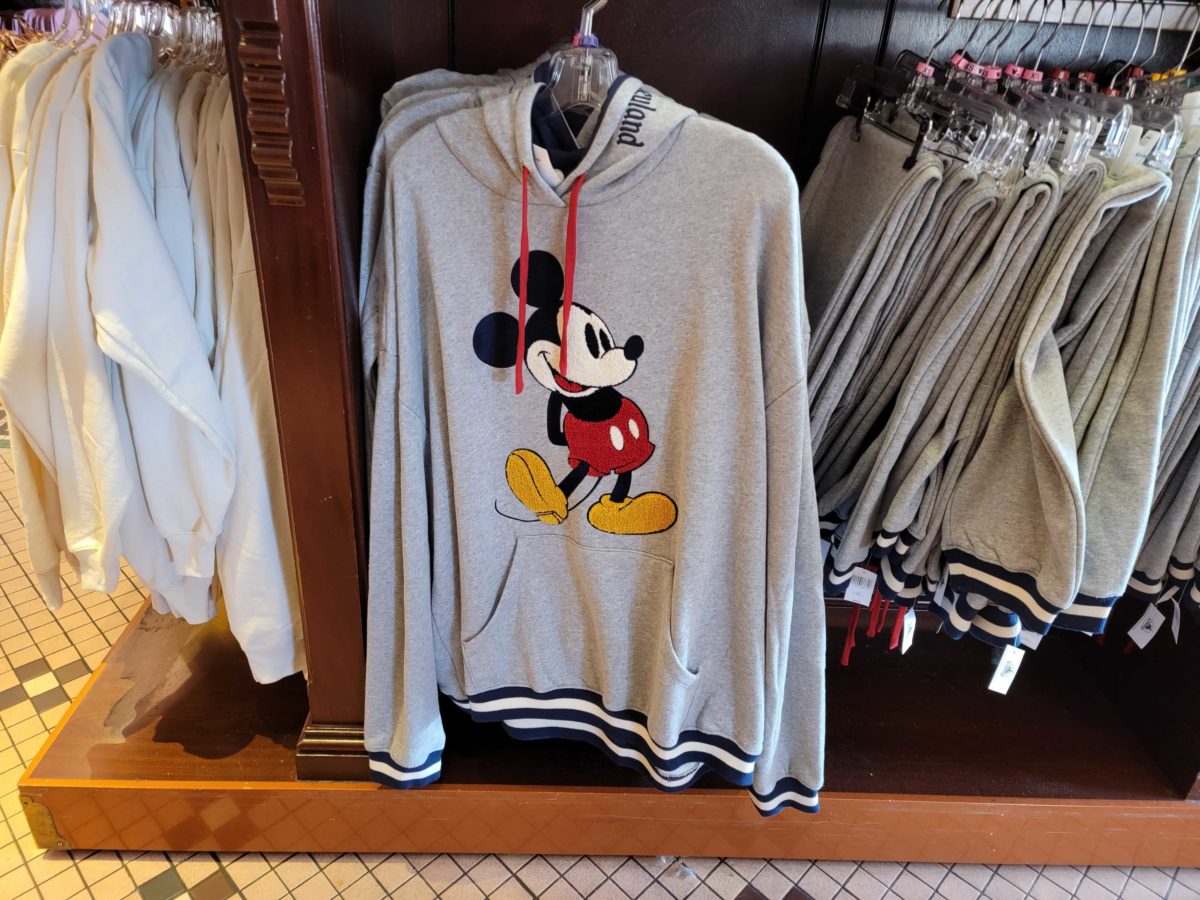 This grey hooded sweatshirt features Mickey in full color in his classic pose.
The sweatshirt has navy blue and white striped bands around the waist and sleeves.
Disneyland is embroidered along the side of the hood in the classic font.
This hoodie is a pullover and does not have a zipper, but does have a large kangaroo pocket.
The back of the sweatshirt is plain grey.
Mickey Mouse Disneyland Lounge Pants – $49.99
The matching sweatpants have a small version of the same Mickey on the front left pocket.
This Mickey is screen printed rather than embroidered.
Like the sweatshirt, these pants have navy and white striped bands around the legs and waist.
The pants have a red tie at the waist.
Other than the striped bands, the back is plain.
Will you be lounging around in this new outfit? Let us know in the comments.
For more Disneyland Resort news and info, follow Disneyland News Today on Twitter, Facebook, and Instagram.